My husband loves deep sea fishing. He and his dad try to go together every year. They bring home a whole lot of fish to freeze and eat all throughout the year.
Travis is always the one who makes fish for dinner because he's just the best at it. I decided it was time for him to share his secrets with ya'll!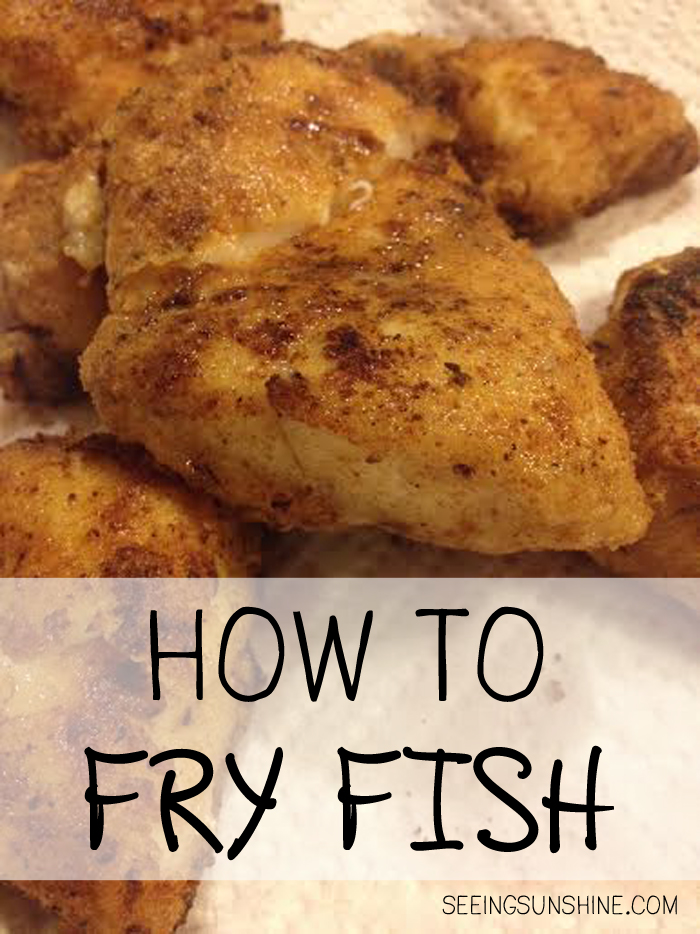 Here's what you'll need:
Fish filets – we used Red Snapper, but you can use any type of fish, fresh or frozen (be sure it's thawed)
Old Bay Seasoning
Fish Rub Seasoning
Whole Wheat Flour
Vegetable Oil
Coconut Oil
Travis starts by adding the two seasonings to the fish filets, rubbing it into them.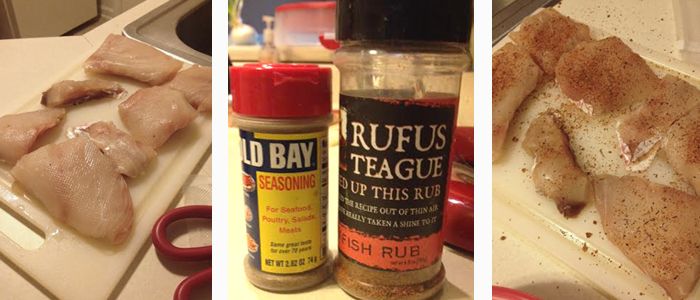 He adds some of the seasoning to the flour as well. Then, take each filet and place it inside the flour mixture, turning it over to make sure flour gets all over.
Next, pour the vegetable and coconut oils into a pan on medium high heat. Place each fish filet into the pan scale side down, using tongs to keep your hands from getting burned.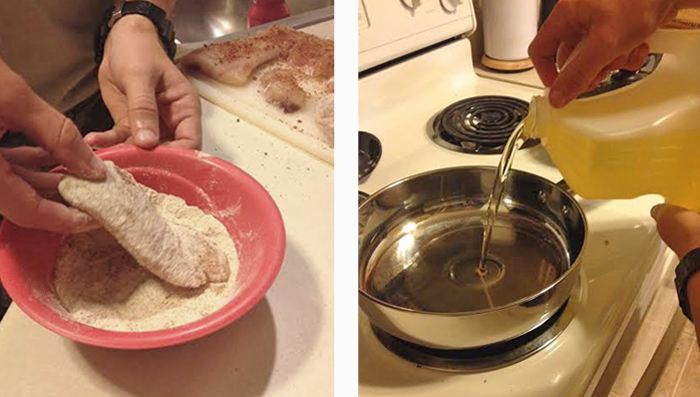 Let the fish fry for 3-4 minutes on one side. Flip them over with tongs and let them fry on the other side until they are done.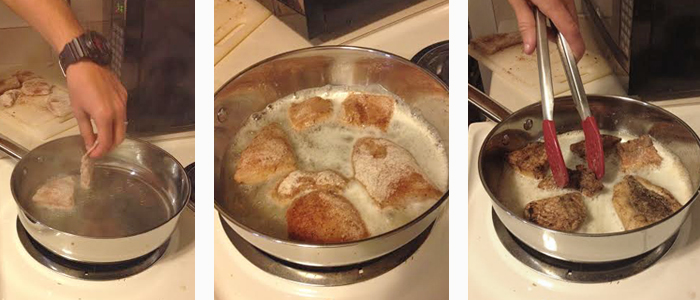 How do you know if the fish is done? Take a fork and cut open the center of the filet. If it is white and flaky, the fish is done. If it is hard to cut or still sticking together rather than falling apart easily, it needs to fry longer.
We like to eat our fried fish with Jasmine rice. Enjoy!

How to Fry Fish
Ingredients
4-6 Fish filets, thawed
Old Bay seasoning
Fish Rub seasoning
1 Cup whole wheat flour
2 Cups vegetable oil
3 Tbs coconut oil
Instructions
Sprinkle both seasonings on fish filts, rubbing it in
Add 1 tsp of each seasoning mixture into the flour
Cover each filet with flour mixture
Add vegetable oil and coconut oil to pan on medium high heat
Place fish in pan scale side down, fry for 3-4 minutes
Turn filets over using tongs, fry until cooked through
For more recipes,
look here
!