Living in Georgia, Travis and I never really experienced winter. And it was great. I'd much rather be on the beach or going for a walk in the sunshine.
But now we have moved. Indiana is much different than Georgia. As soon we got here, the snow started coming down. Huge flakes were falling as we moved our furniture in to our new house. And the temperatures have been freezing.
As much as I hate the winter, having warm comfort foods makes it all so much better. This warm winter punch is comforting and great for drinking while the snow is falling.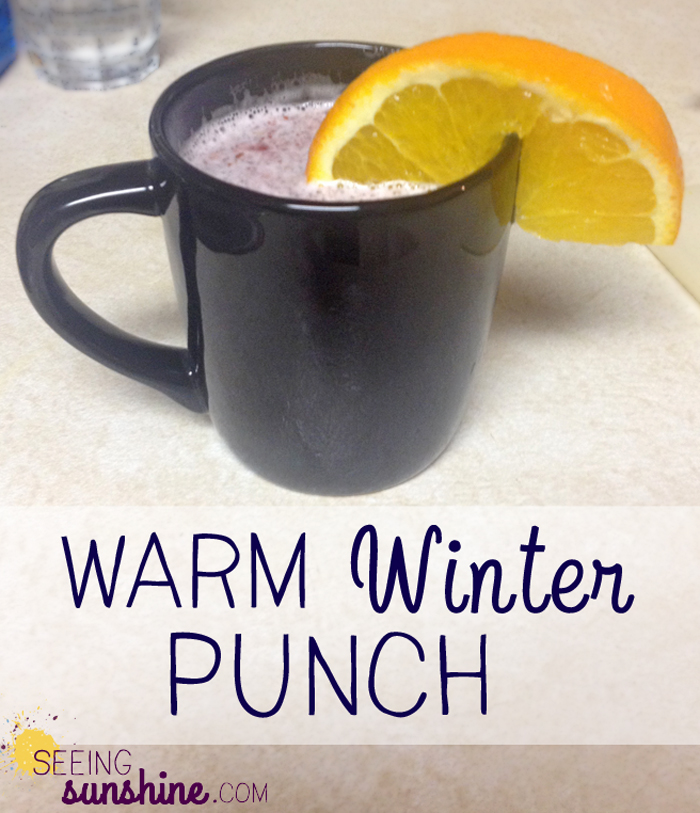 Here's what you'll need:
Water
Oranges
Lemons
Cinnamon sticks
Cranberries
Cloves
Sugar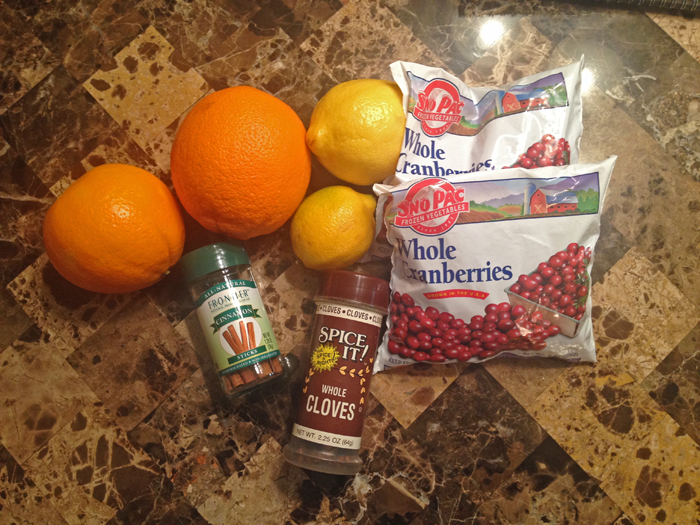 Start by boiling one quart of water. While that is boiling, cut the lemons and oranges into large chunks.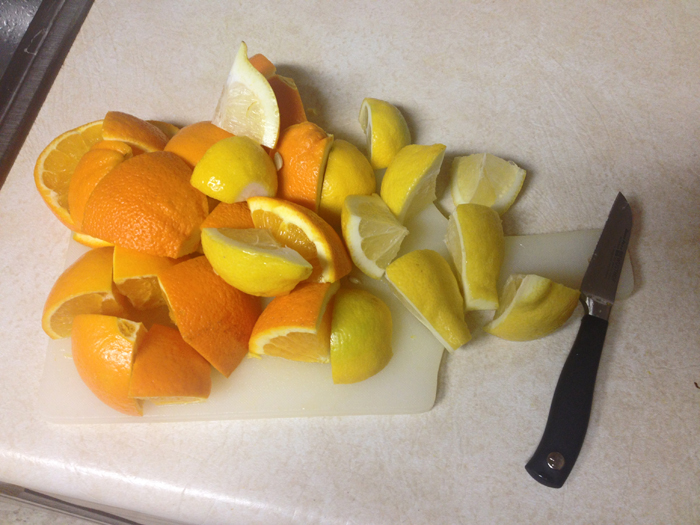 Add everything together into the boiling water. Boil it all for 15 minutes.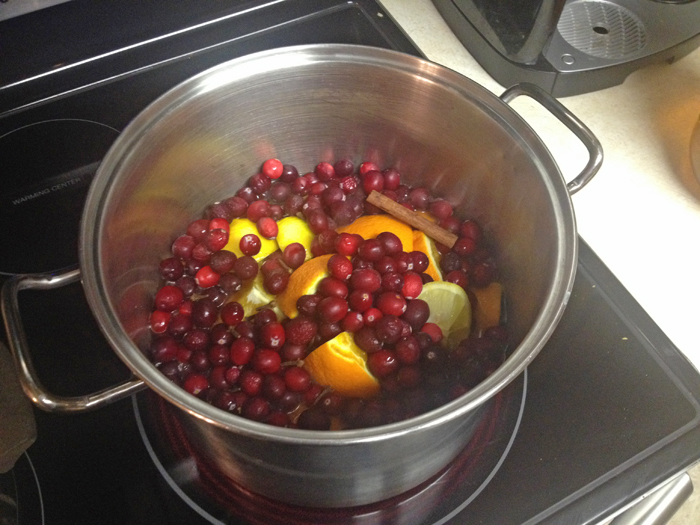 Strain everything, keeping the liquid. We had to strain it twice to get all the little pieces out.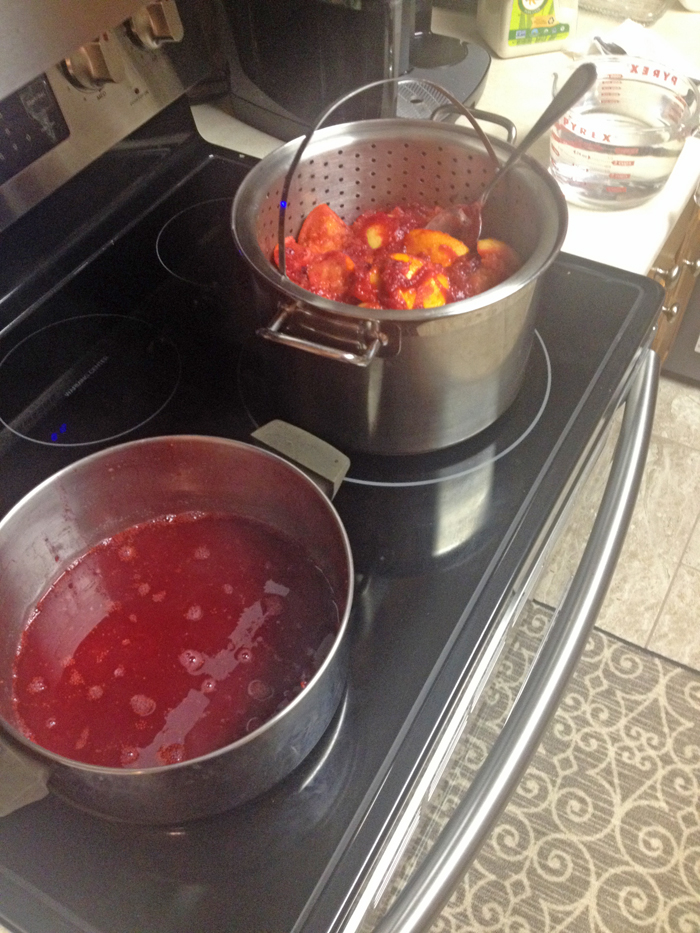 Turn the stove on low-medium. Add in the sugar and three more quarts of water. Serve this delicious drink warm.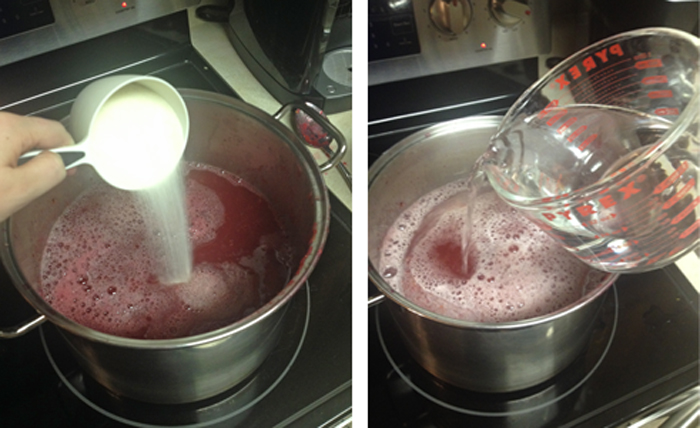 Warm Winter Punch
Ingredients
4 quarts water, divided
2 oranges, quartered
2 lemons, quartered
1 stick cinnamon
1 lb cranberries
12 cloves
3 cups sugar
Instructions
Boil 1 quart water
Cut lemons and oranges into quarters
Add all ingredients to boiling water
Boil for 15 minutes
Strain, keeping the liquid
Turn on low
Add sugar and 3 quarts of water
Serve warm
Click here for more recipes!