Living apart from your husband for a year can be hard, especially when there's a big time difference. We miss a lot of things about being together, but especially those little things. Things like watching TV together while cuddling on the couch.
While Travis is on the other side of the world, we decided to start a new TV series together. We can both watch them on our own, but stay on the same pace with each other. That way we can talk about the episodes whenever we talk, or leave each other messages about the episode to see when we wake up. It's something we can do "together" while we're apart.
So, today I'm sharing 30+ TV series to watch as a couple — whether you're sitting on the couch together or sitting 7,000 miles apart.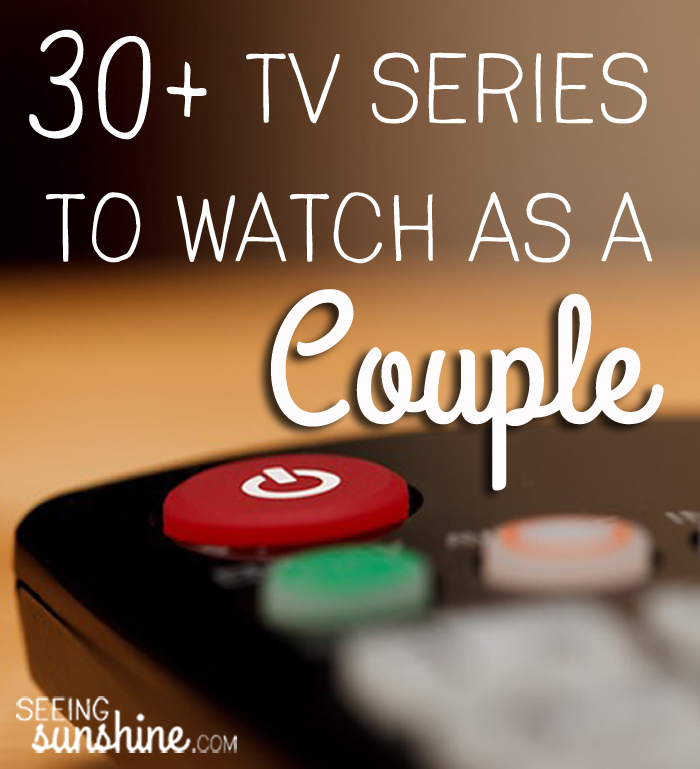 Here are my favorites:
The Office
Parks and Recreation
Parenthood
Lost
The Newsroom
How to Get Away with Murder
Chicago Fire
Chicago PD
Travis and I have decided to start watching:
And after that:
Here are other great recommendations from my readers:
The Blacklist
Scorpion
Longmire
Chuck
Breaking Bad
Burn Notice
Grey's Anatomy
Weeds
Orphan Black
Happy Endings
White Collar
Bones
Flashpoint
The Walking Dead
30 Rock
Crossing Jordan

Unbreakable Kimi Schmidt

House of Cards
The Leftovers
Game of Thrones
Eureka
Prison Break
Fresh Off the Boat
The Middle
Heroes
West Wing
Spartacus
Better Call Saul
Peaky Blinders
What would you recommend?