The kitchen is one area of my house that I just have not decided what exactly I want to do. I can't decide on a color scheme. But there was one part of my kitchen that was a no-brainer. I needed a closet makeover.
When walking in the door to my house, you enter the kitchen. Directly to the left sits an old coat closet that was literally falling apart. It was scary to look at, and I can guarantee no one wanted to hang their coat there.
This post contains affiliate links. Thanks helping me keep the lights on. 🙂
Here is what my closet looked like before.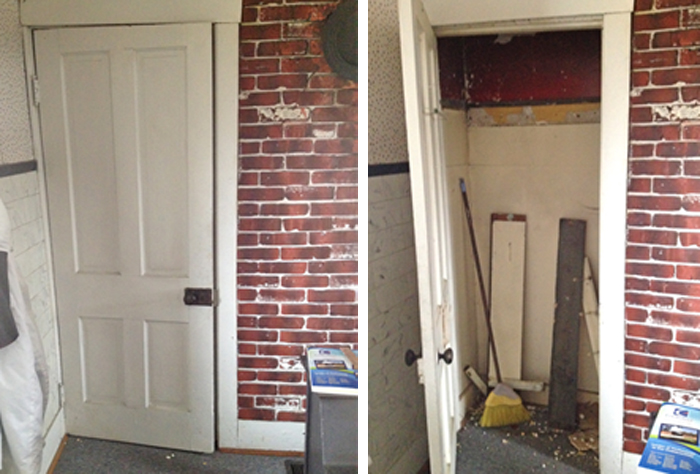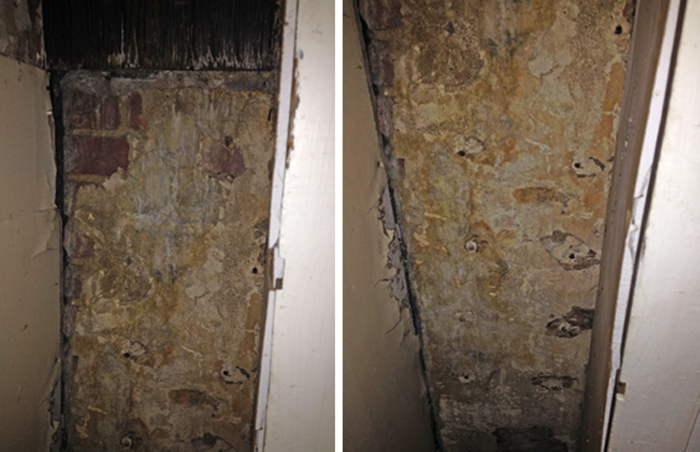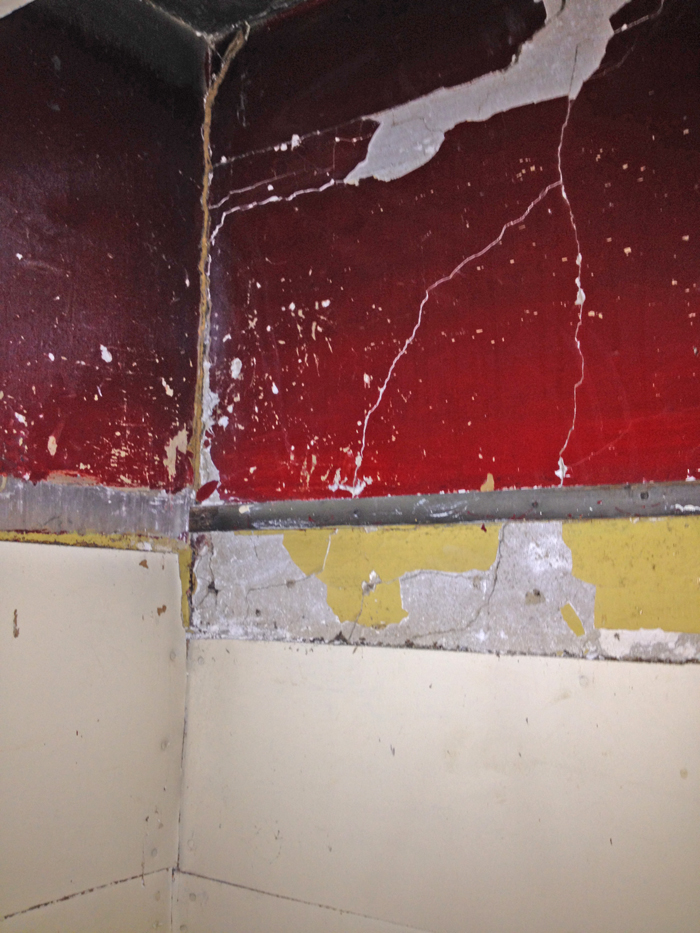 First, my dad removed the parts of the wall that were falling apart and the door. I knew from the beginning that I didn't want the door on there at all.
Next, I chose a wall paneling to go inside the closet. At most home improvement stores, they have a wide range of wall paneling to choose from. I decided to go with a white bead board paneling, because I wanted it to look fresh and clean. I'm also seriously thinking I want to repaint my kitchen cabinets white, so this way the closet will match.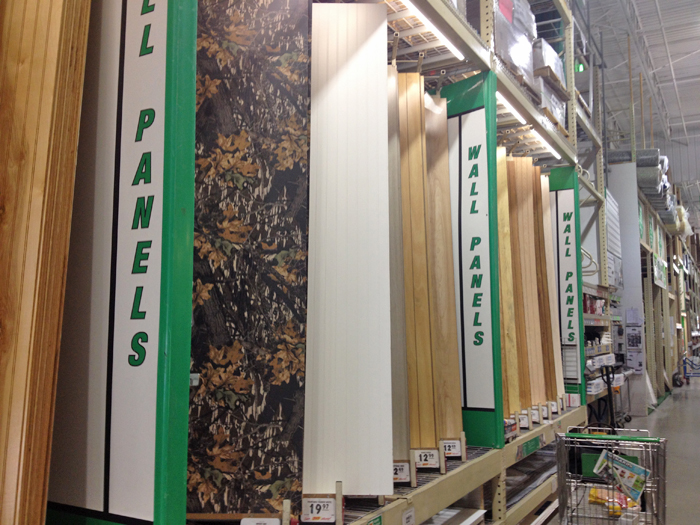 My dad put up some pieces of plywood that we had lying around to make the walls even inside the closet.
My dad measured, cut, and installed the wall paneling using liquid nails as glue to keep it on the walls. He used caulking along all the seams. Have I mentioned I'm so thankful for my dad and his handy skills?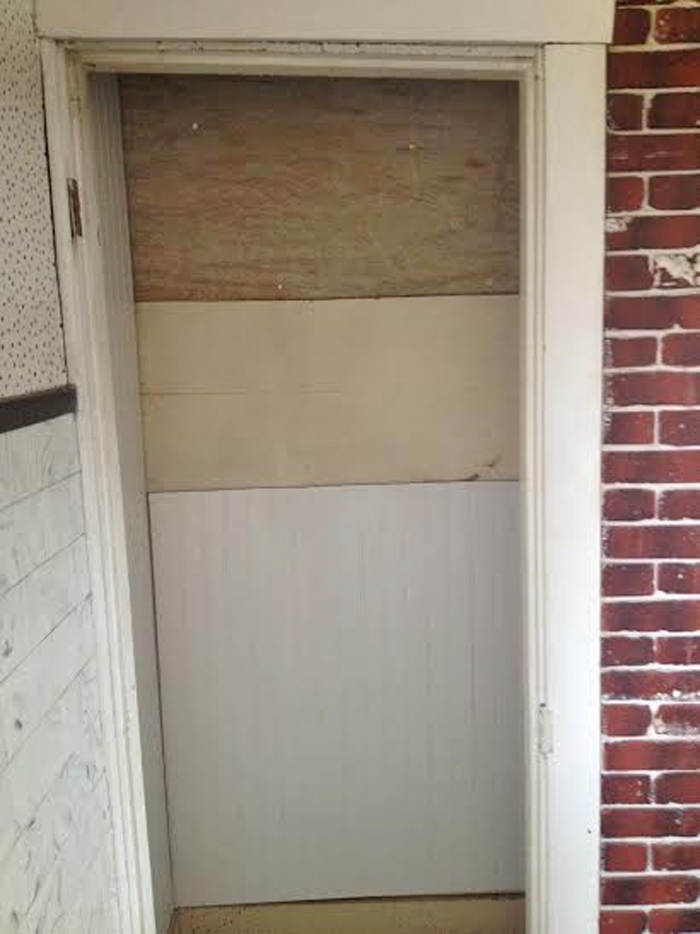 Then I painted the baseboards and door trim to make it all match. And that door trim really needed a new coat of paint. It made a huge difference! I used Valspar Signature Primer + Paint in Fresh Cotton with a Satin finish.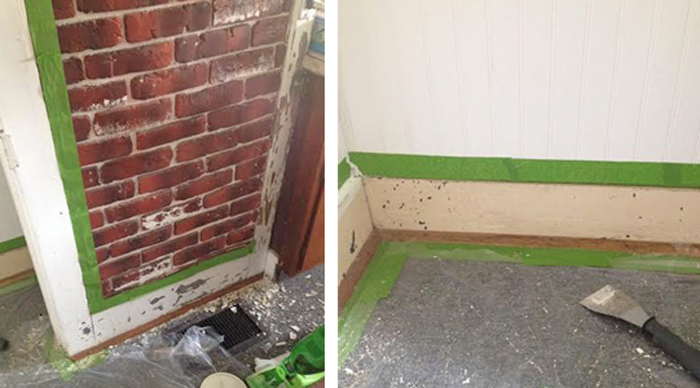 The entire kitchen needs the baseboards, doors, and trim repainted.
Next, we installed some shelves — and just like that it was finished!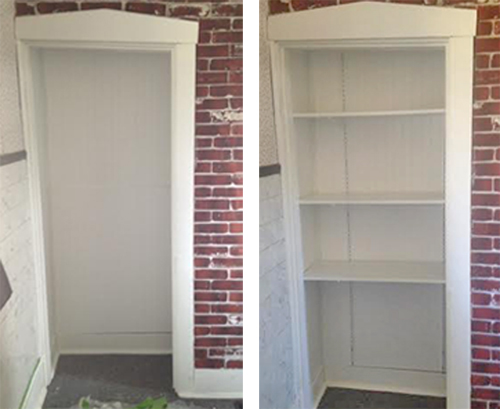 Now, I just have to figure out what exactly I want to put in there!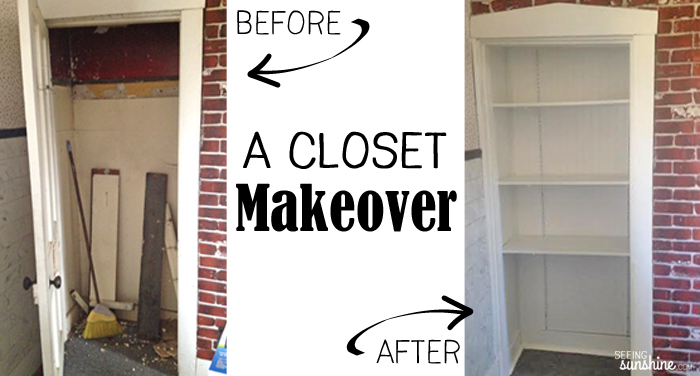 Check out my other home projects here and be sure to follow my Pinterest board DIY.