Let the home projects begin. Now that I'm back from Korea, I'm back to fixing up my old farm house. I finished the bathroom before I left, and today I'm sharing our dining room reveal.
We really didn't have to do much. We ripped up the carpet to reveal the beautiful hardwood floors underneath. We changed the light fixture. And we added some blinds instead of curtains.
I like my dining room, especially the windows that add so much light. Unfortunately, that same light made it a little hard to take photos.
Let's start with some before photos. Be sure to notice the carpet, the curtains, and the light fixture.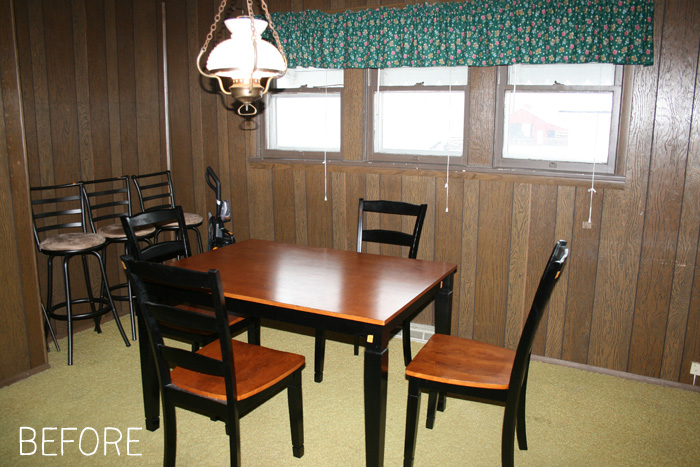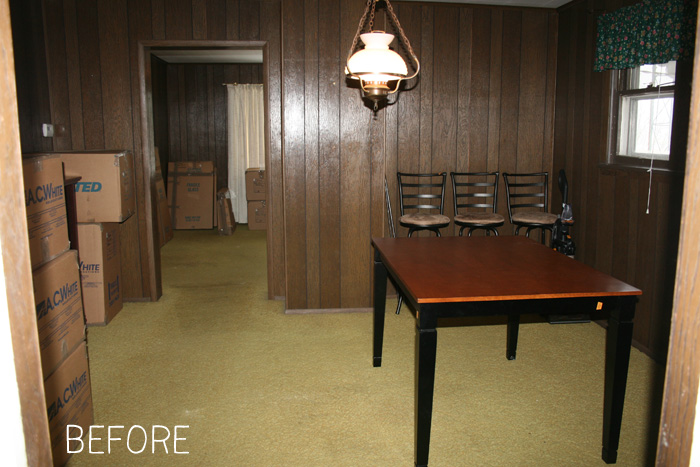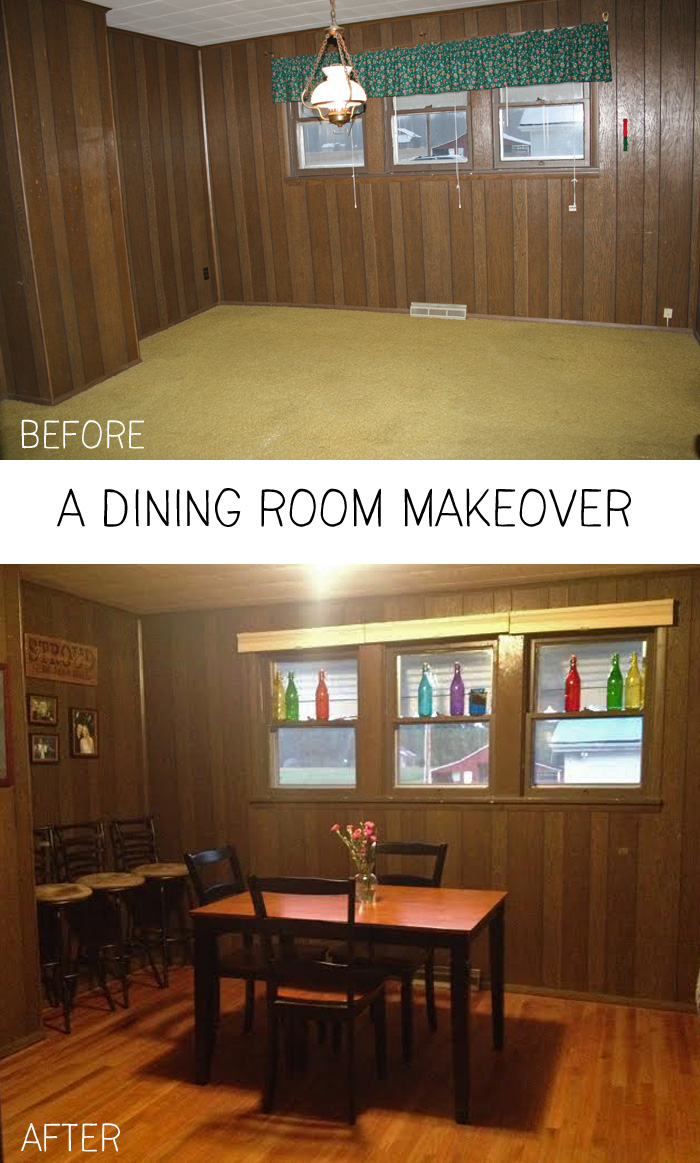 More after photos!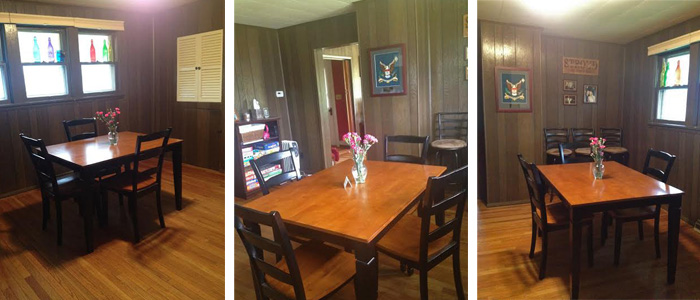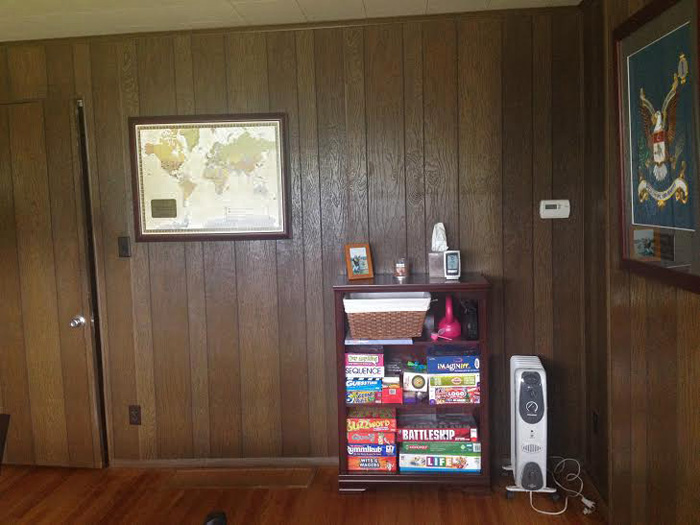 Here are some of the details. Bookshelves below.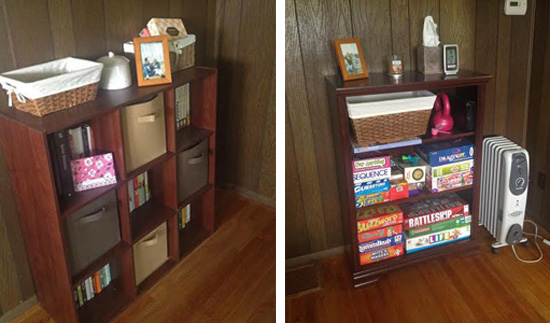 Wall art. This map was a one-year anniversary gift to Travis. That sign with our names on it was a Christmas present from Travis.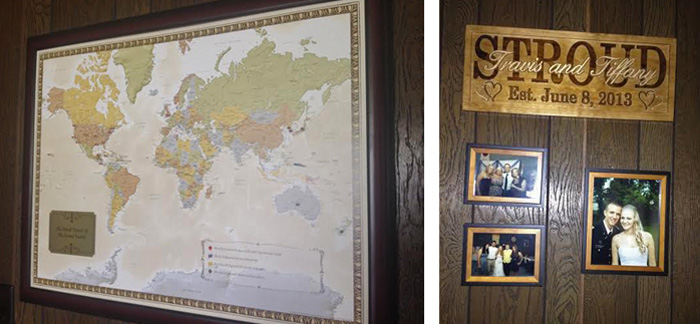 There is a built-in cabinet that I love. I keep vases and extra kitchen appliances inside. I put these decorative bottles in the window to add some color as the light shines through.

There it is. All done. Check out more of my home project posts here.