Every day is Independence Day in America. But we celebrate it on July 4th with barbecues, boating, homemade ice cream, fireworks, and a whole lot of red, white, and blue.
As far as I can remember, Travis and I have only spent one or maybe two of these holidays together. Knowing we wouldn't be together this year, I wanted to send him something special for one of his favorite holidays.
I put together a Fourth of July Care Package complete with everything red, white, and blue. Here's what was in his care package and other ideas for your own care package!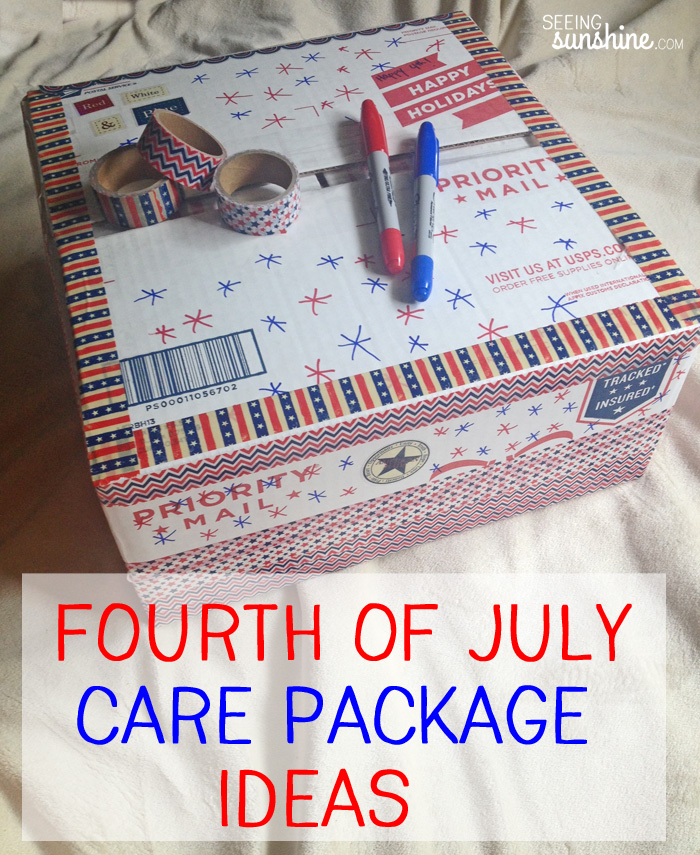 I loved decorating this box with red and white striped scrapbook paper and blue and white stars scrapbook paper. I used lots of America stickers to decorate the panels.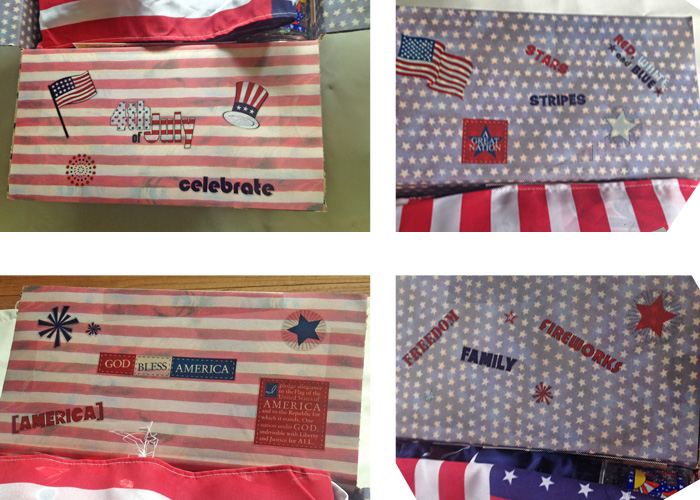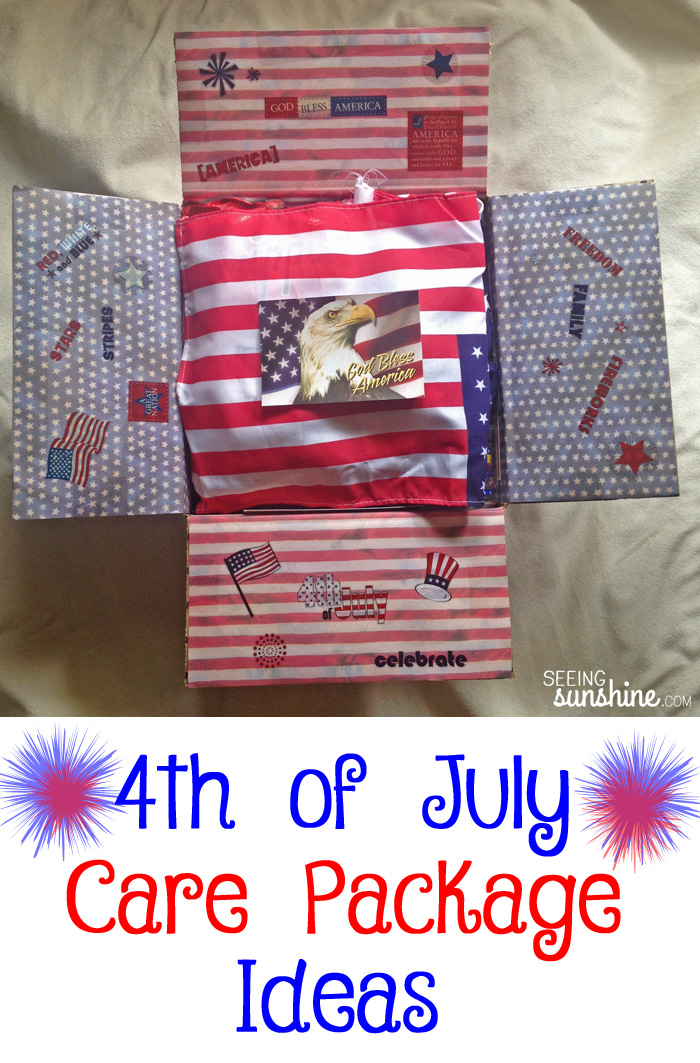 This was the first time I decorated the outside of the box — I used several types of American washi tape and stickers. I also used red and blue permanent markers to draw stars on the box.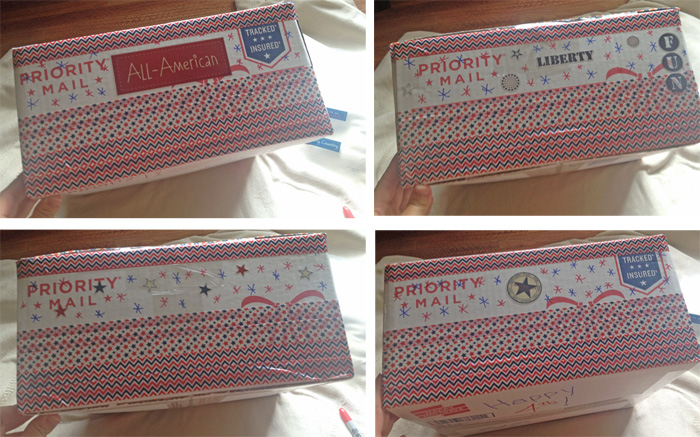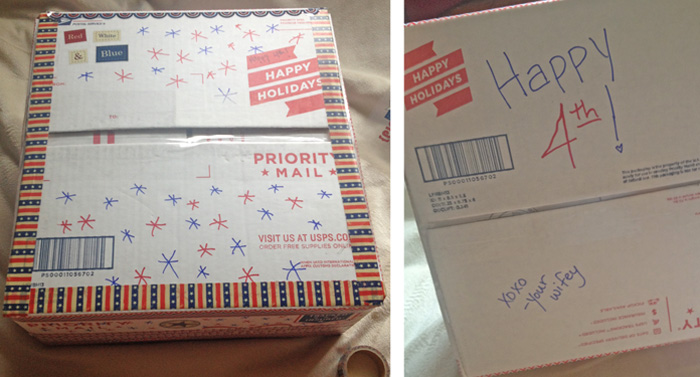 Now, let's get to the good part — the inside!
While in Florida, Travis' family and I found all sorts of fun American flag apparel and red, white, and blue goodies to put in his box.
My box included:
American flag short swimming trunks (as a joke or you can send a speedo)
American flag
USA football
American flag drinking cup
American flag magnet
Two pairs of fun American sunglasses
American flag water bottle koozie
Eagle magnet
American flag photo frame (Be sure to add a photo to it!)
Red, white, and blue rock candy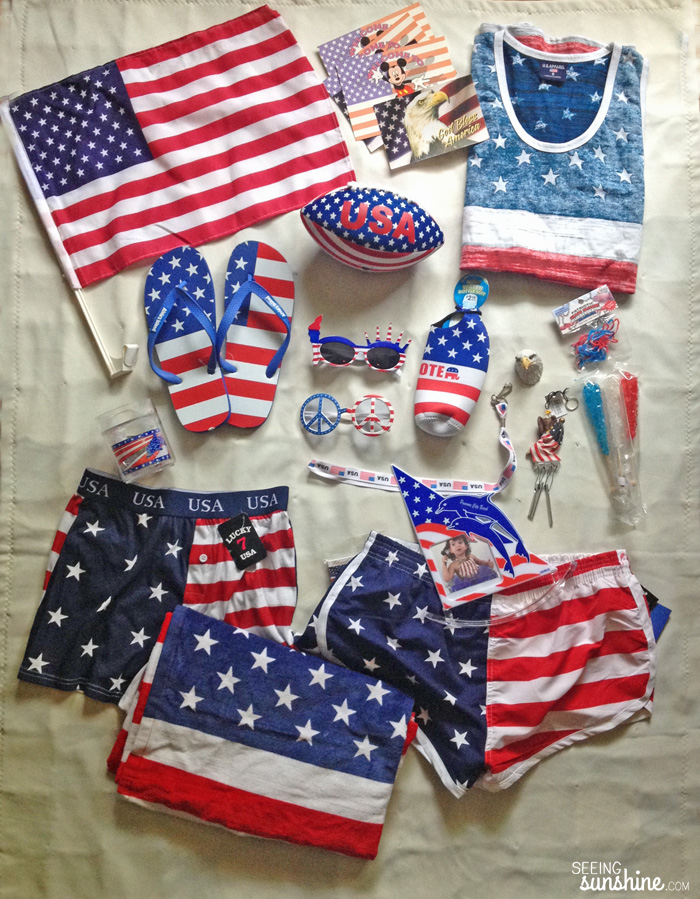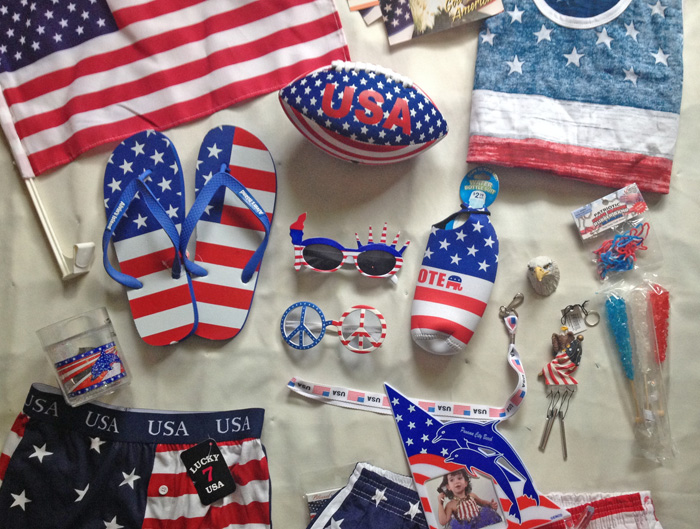 We also found different post cards that matched our red, white, and blue theme. I bought several and had different family members write him a note and his nieces and nephews draw him pictures. I think he's really going to enjoy that part of this box.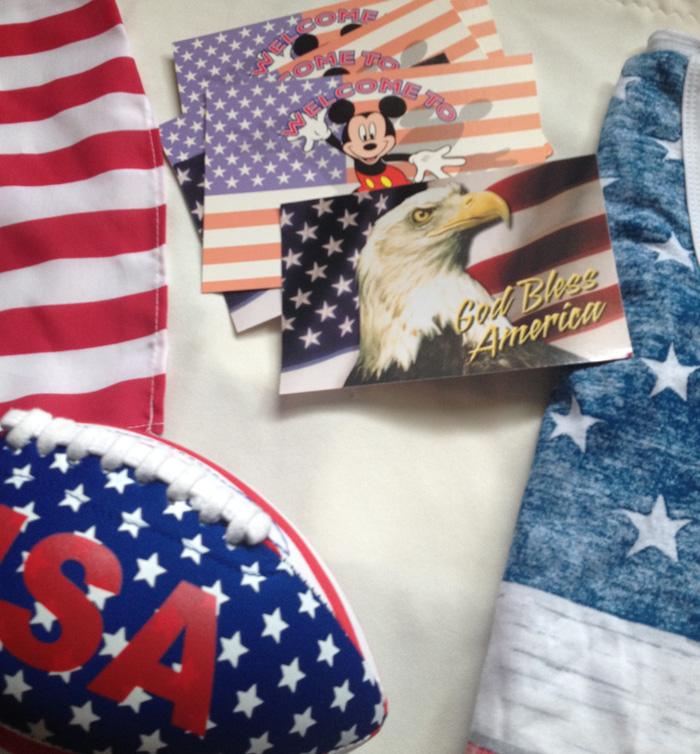 On some of the items, I included a little note with fun washi tape.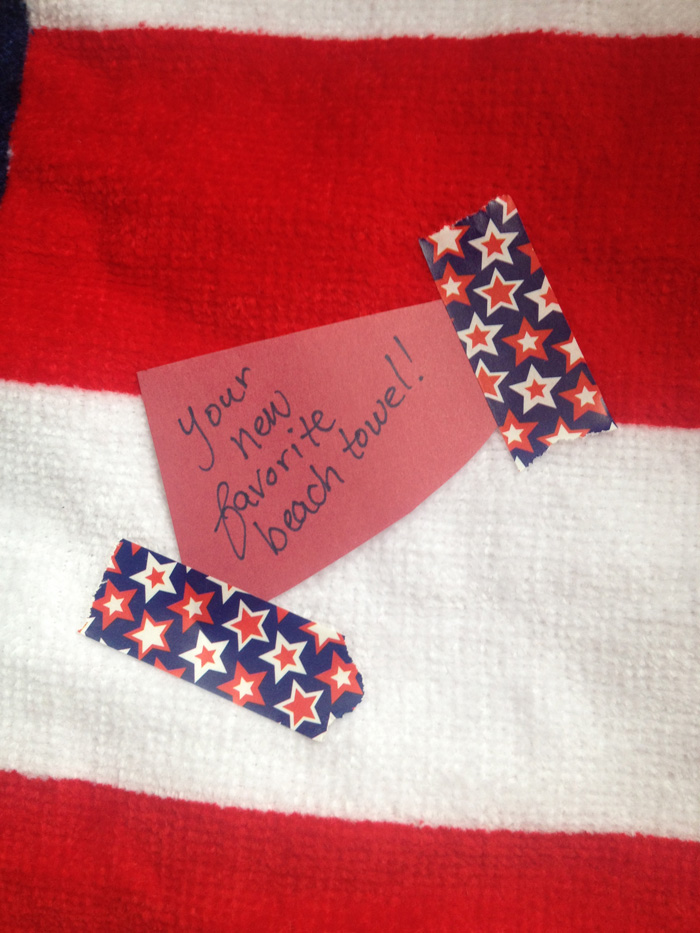 Other ideas for an America-themed care package:
There are SO MANY options. I even like the idea of a box full of snacks that are all in red or blue wrappers.
What else would you add to a Fourth of July care package?
Be sure to check out my Pinterest boards — Military Life and Party & Gift Ideas.
You may also like: