I never knew I liked chicken salad until one day I had a little of my mother-in-law's while we were taking a road trip. I was hungry and it was my only option, so I tried it. And low and behold it was actually pretty good. This summer, I tried more chicken salad, and again I liked it. And just a couple weeks ago, my mom took me to a local restaurant where she had been going on and on about their chicken salad. I got some and fell in love just like she had. It was delicious! In fact, I went back again another day, all by myself, for more.
I wanted to recreate this amazing chicken salad if possible. I knew it had grapes and cashews, and it had a delicious sweet and salty flavor. I found recipes of chicken salad with grapes, and then added in the other ingredients I knew this restaurant put in their chicken salad.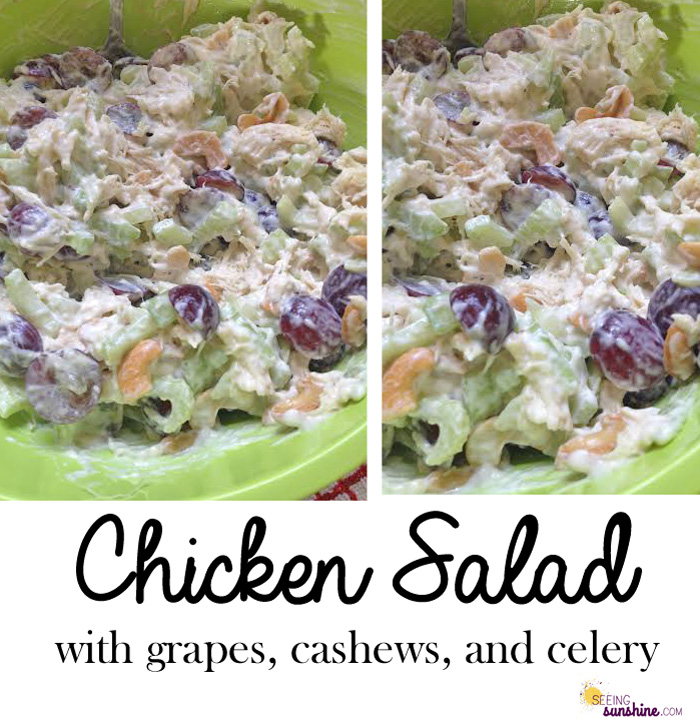 Here's what you'll need:
Chicken, cooked and shredded
Red seedless grapes, halved
Celery, chopped
Cashews, halved
Mayo
Miracle whip
Garlic salt
Salt
Mrs. Dash original seasoning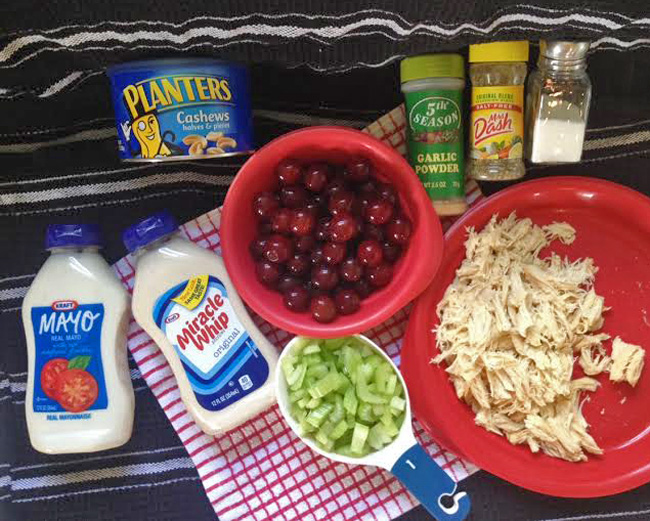 Mix together the shredded chicken, halved grapes, halved cashews, and chopped celery.

In a separate bowl, whisk together the mayo, miracle whip, and seasonings.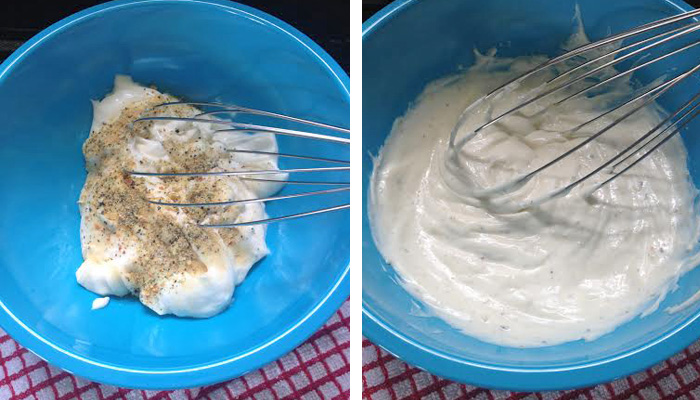 Combine the two mixtures. Serve with crackers or on croissants.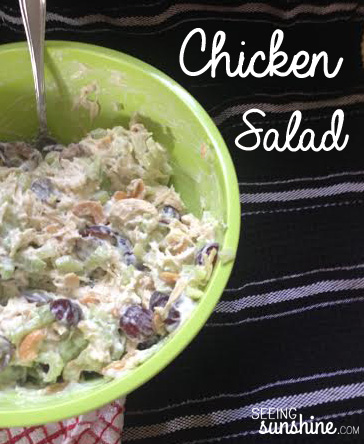 Chicken Salad
Ingredients
2 cups shredded, cooked chicken
1½ cups halved red seedless grapes
2 cups chopped celery
½ cup halved cashews
½ cup miracle whip
⅔ cup mayo
⅛ tsp garlic salt
½ tsp Mrs. Dash original seasoning
½ tsp salt
Instructions
Mix together the celery, chicken, cashews, and grapes
In separate bowl, whisk together mayo, miracle whip, and seasonings
Combine the two mixtures
Refrigerate for at least two hours before serving
Serve on croissants or with crackers