My mom shared this recipe with me, and it sounded delicious. So I tried it out for myself, and it was definitely a winner.
This Tomato Basil Pasta is easy to make and has lots of flavor.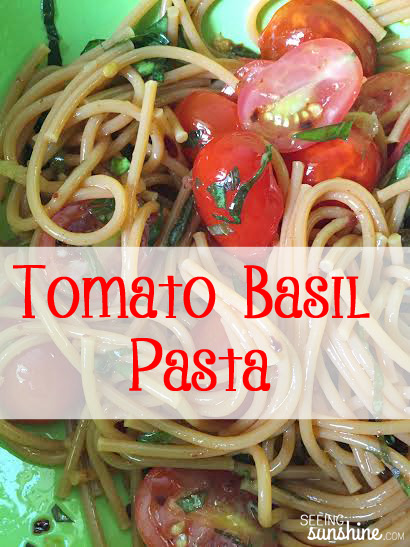 Here's what you'll need:
Spaghetti — I used veggie pasta, but you can use any regular or whole wheat
Cherry tomatoes
Garlic
Basil leaves
Olive oil
Chili pepper flakes
Salt and pepper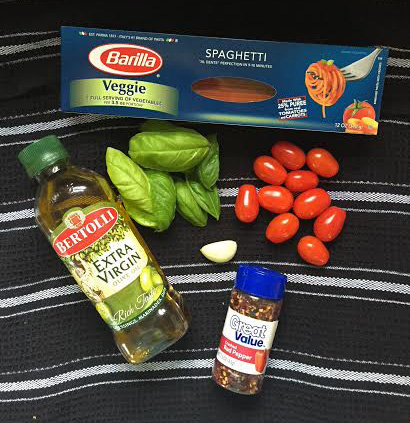 Start by cutting the cherry tomatoes in half.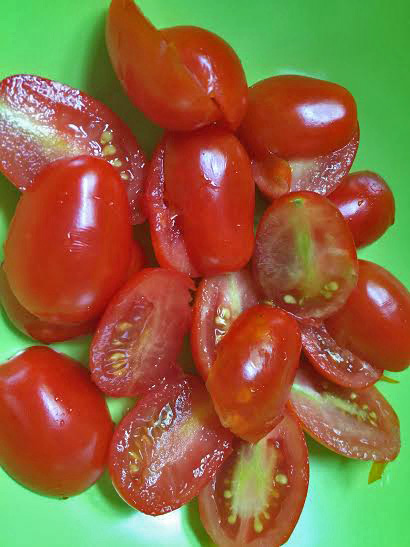 Next, roll the basil leaves into tight cylinders and slice them into small pieces. Add the basil to the tomatoes.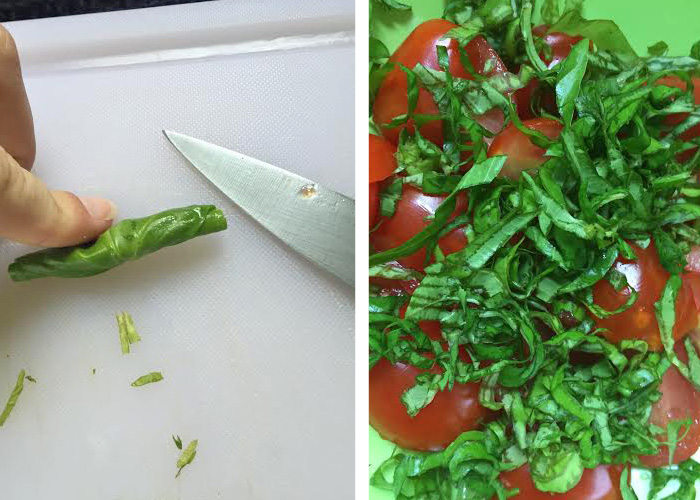 Mince your garlic into the mixture. Then add the olive oil and seasonings. Mix together.
Set this mixture aside. I placed aluminum foil over the bowl. Let this sit for four hours so the flavors mix together.
Boil your pasta and strain. I used this veggie spaghetti which is made up of tomatoes and carrots. It was really good and tasted just like regular pasta. You can also use regular spaghetti or whole wheat pasta.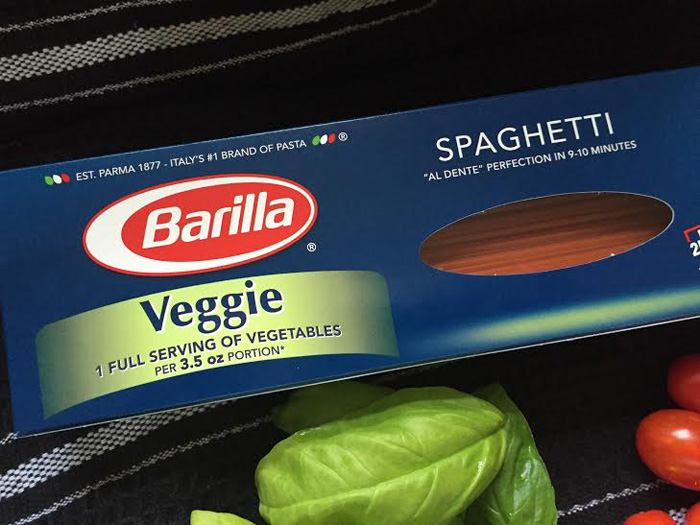 Mix the pasta into the marinade mixture. Toss and serve with Parmesan cheese.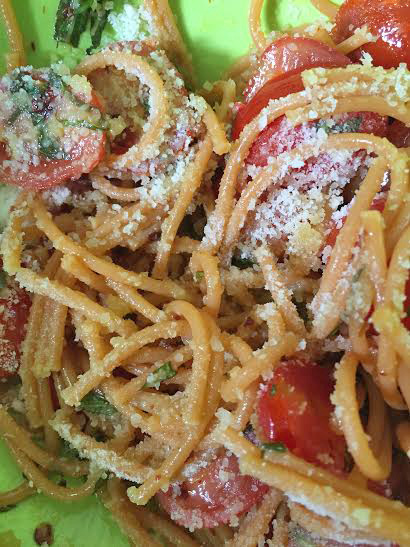 Other variations: You could also chop up a little red onion or cubes of mozzarella to add to this dish.
When you read this recipe, be sure to notice that this is for one person. If you are making this for a family, please increase the recipe as needed.

Tomato Basil Pasta
Ingredients
10 cherry tomatoes, halved
1 clove garlic, minced
7 basil leaves, rolled and sliced
¼ cup olive oil
⅛ tsp chili pepper flakes
salt and pepper to taste
handful of spaghetti
Instructions
Place the halved tomatoes, minced garlic, sliced basil, olive oil, and seasonings into a bowl
Mix well, cover, let marinade for 4 hours
Boil pasta, strain
Add pasta to mixture
Serve with Parmesan cheese
Want more recipes? Click here for my full
recipe index
and follow my Pinterest board
My Recipes
.