Favorite Friday is a series where I share with you one of my favorite things. This Friday, I'm sharing a free book study that I've been a part of twice.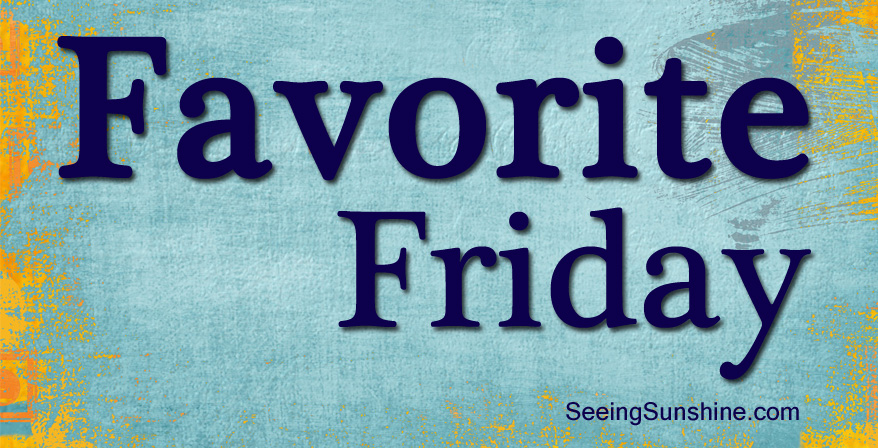 The Intentional Filling is a free seasonal book study. I read through Let's All be Brave and The Best Yes with this beautiful community.
The Intentional Filling is an online community where you can find encouragement and a place to belong no matter where you are on the road of life.  We seek to use the wisdom shared by various authors to help us fill the void with the only thing that satisfies, a life lived more closely with God.
This eight-week study will include weekly reading assignments, corresponding blog posts and opportunities to expand upon the material through connecting with other like-minded women and God's Word.  Also included will be a "grace week" where participants will have time to catch up on their reading and to reflect upon what they've learned.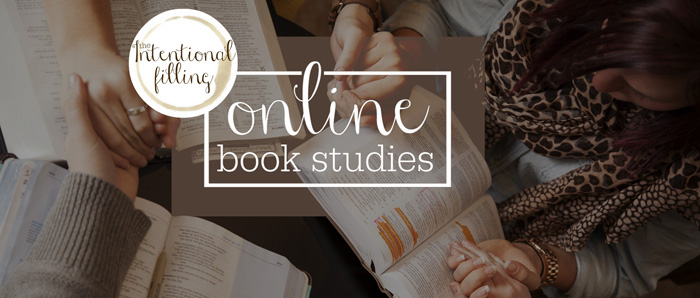 Here's what I love about this community and seasonal book study:
A set schedule for getting through the book — usually one or two chapters per week so it's doable with busy schedules.
Thought provoking lessons from Bree, who runs the book studies, and other women for each chapter.
Being a part of a Facebook group with others who are also reading the book.
Live discussions every week where you can discuss deep questions about the book and what you're learning.
Getting to know others in the group and making new friends.
Encouragement and prayers from Bree and others in the group.
Weekly giveaways where you can win prizes.
Weekly challenges to keep you on your toes.
I really enjoyed the two studies I've been a part of, and I encourage others to try out The Intentional Filling study.
The upcoming study will start Sept. 27 and end Nov. 21. This fall they will be reading the book For the Love: Fighting for Grace in a World of Impossible Standards by Jen Hatmaker.
For the Love is for the woman who finds herself playing the comparison game, living life wondering if she'll ever measure up to the Pinterest perfect lives around her.  It is a book for the woman who struggles to keep her head above water with all of the chaos that life brings.  For the Love is for the woman who bears a soul that longs for more than just surface level relationships.

Check out these words from Bree as she was reading this book to prepare for the study:
Just finished another chapter of "For the Love" and I honestly had to clap my hand over my mouth numerous times (I'm at the office) to keep from letting out numerous rounds of belly laughter. This book, these words… are like sweet nectar for the soul! You're going to love it! — Bree
I love that Bree opens this up to everyone for free. She is a great leader and planner in getting everything together to make these book studies the best they can be. Bree is also a great designer. She creates study journals to go with each book study that are optional. Basically you can purchase these to help her keep her book studies going and to help yourself get the most out of this study.
You can purchase the 30-page printable journal on her website, which will help you overcome the comparison game and learn to love neighbor and self through grace. These journals include journaling prompts, corresponding scriptures, verse mapping prompts, and tips to help you further your faith through prayer and community.
For this specific study, Bree has partnered with Heavens to Betsy Hand Made to offer a beautiful print package to go along with this journal pack. This package includes the full 30-page printable journal plus an 8 x 10 digital print of Matthew 5:6. If you haven't seen Betsy's work, you need to go check it out.
If you decide you want to purchase one of the study packs to work on while you read this book, you should know that a portion of the sales will be contributed to opportunities to give back to communities worldwide.
If you pre-register for the book study before Aug. 1, you will be entered to win a copy of the book For the Love.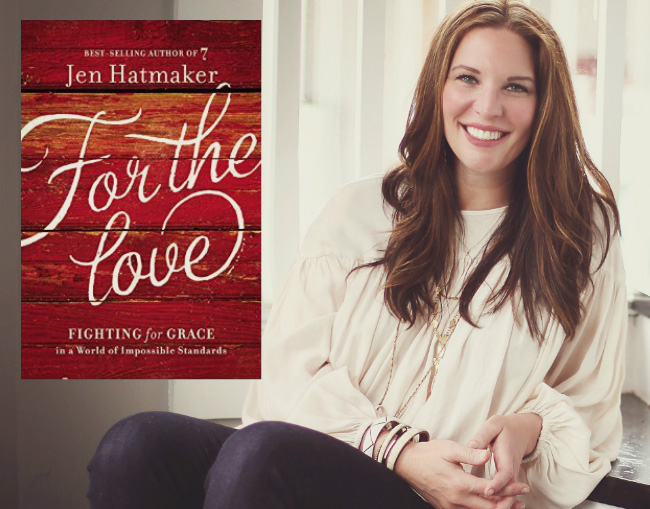 Check out my other Favorite Friday posts here!