Guys, I am SO excited about this room. It is my favorite room in my whole house. I love how it turned out, and it really didn't take much work.
Check out the before photos.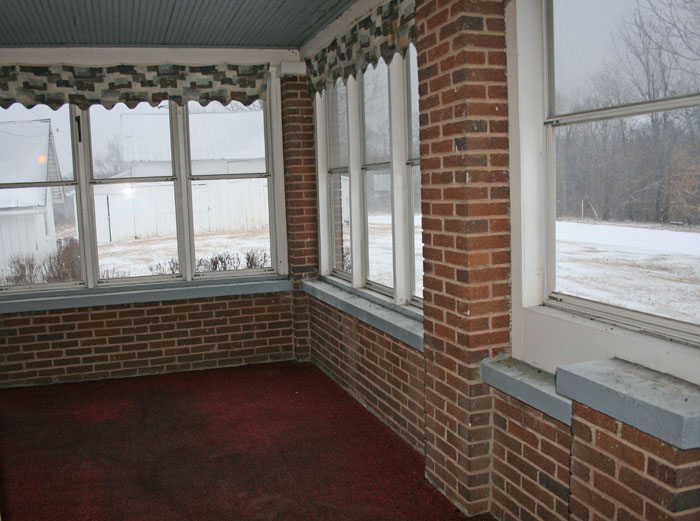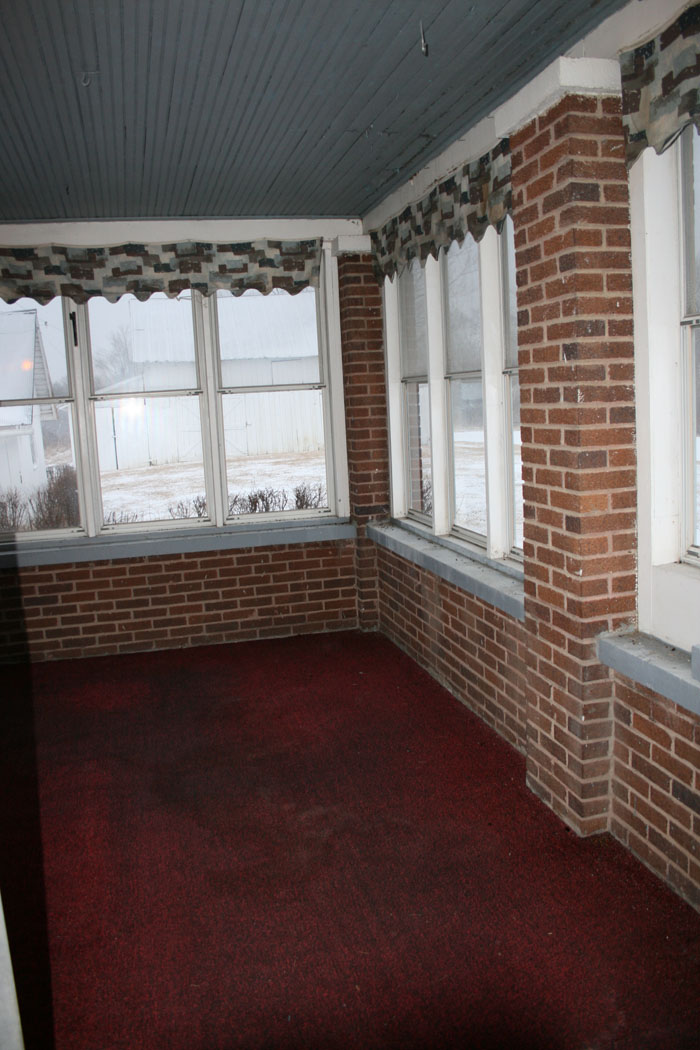 How nasty is that carpet? And those curtains were not working for me. Let's take a closer look.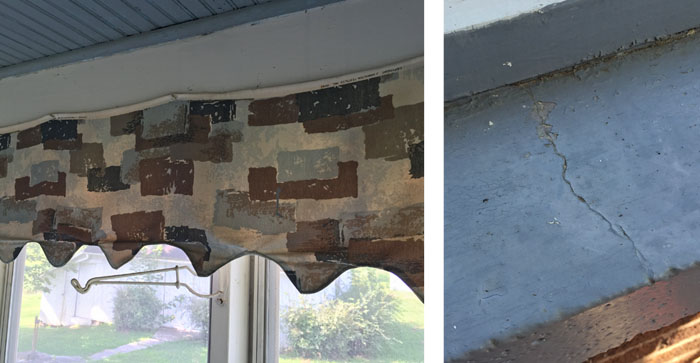 I took down the curtains and cleaned around all the windows. There wasn't anything I could do with the carpet. I thought about pulling it up, but the cement underneath had been painted at one point and it was going to need a lot of work. So instead, I decided to cover the carpet with one big rug.
But here's the thing — big rugs are expensive. So I found the exact rug I wanted in a small version, and I bought six of them! It was way cheaper than buying one giant rug, especially since I was able to get them for 50% off (Thanks Hobby Lobby). I flipped them over and taped them together. This might not work well in every room, but for a front porch I thought this would be an easy, cheap fix. It doesn't look perfect, but I'm not perfect. At the very least, it's something temporary that gives me the look I want.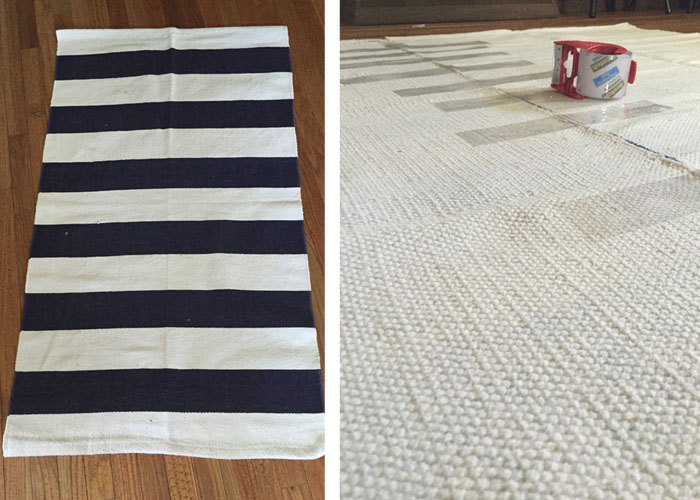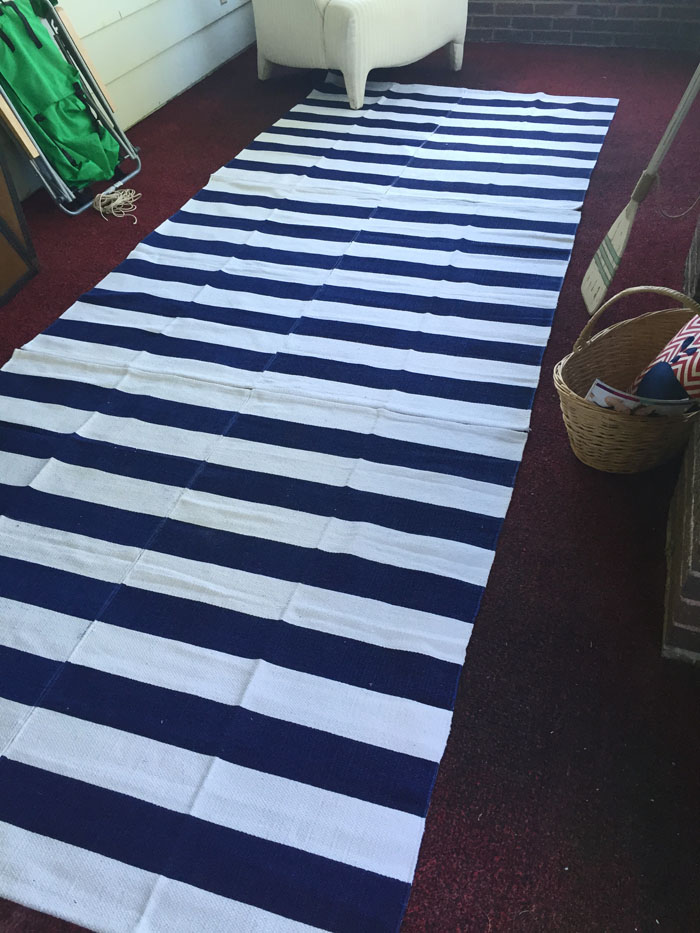 I decided I didn't want a pale blue that was chipped and faded on the stone around the porch, so I bought some bright teal paint. I repainted the stone ledge around the windows. I love how it looks!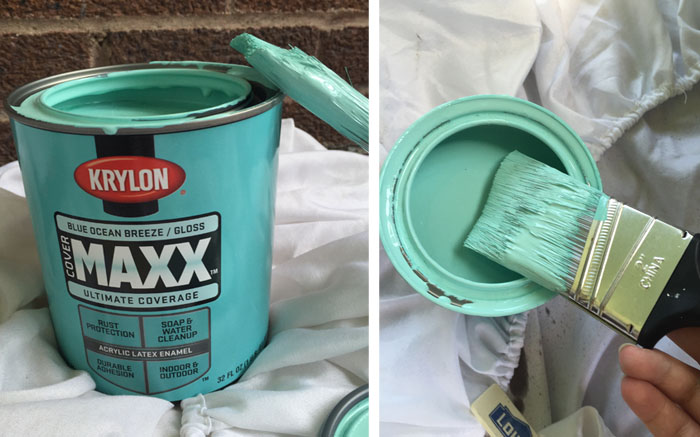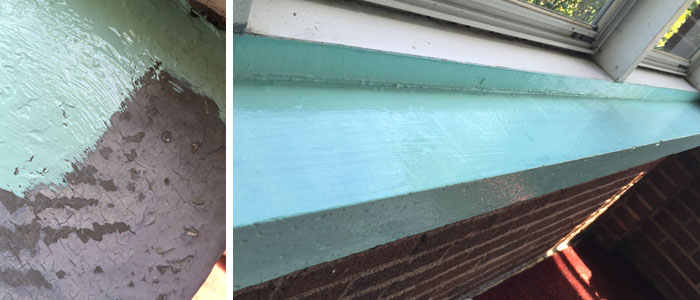 Then, it was my favorite part — decorating! I bought a porch swing people! I LOVE porch swings, and it is everything I wanted for that room! I love it! I also added a big white comfy chair that my mom let me have. It was something she had that she wasn't using anymore. The last bit of seating I have is a tall stool that I had in my room growing up. It used to be bright yellow, but I painted it teal to match the room.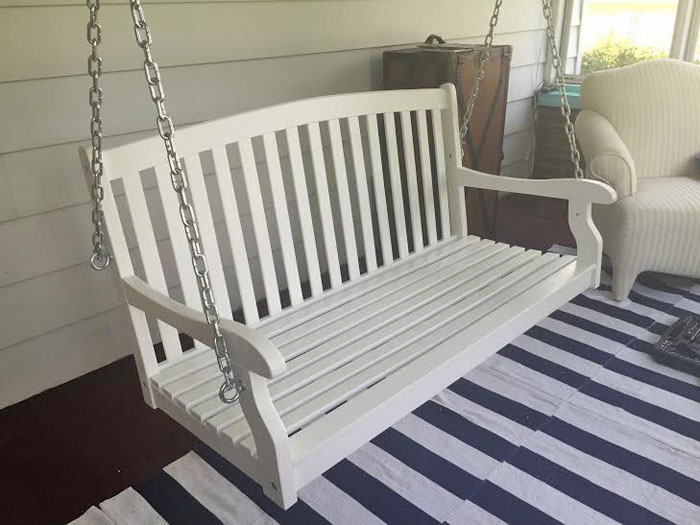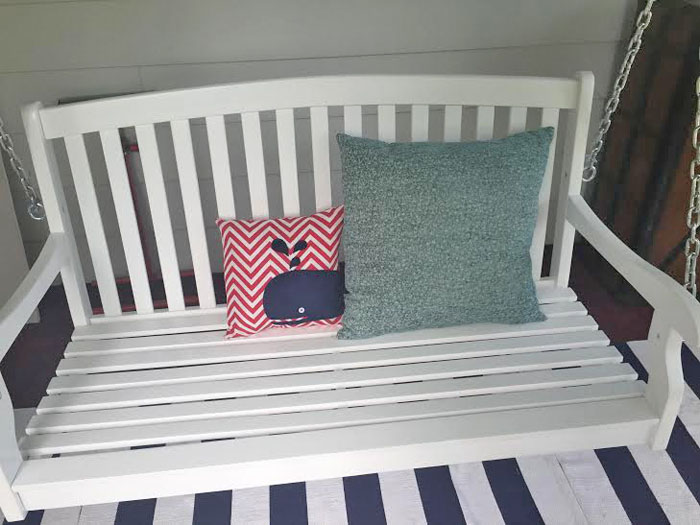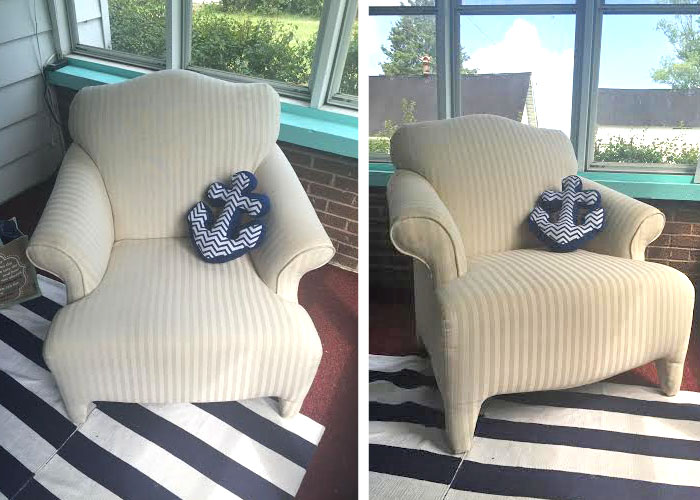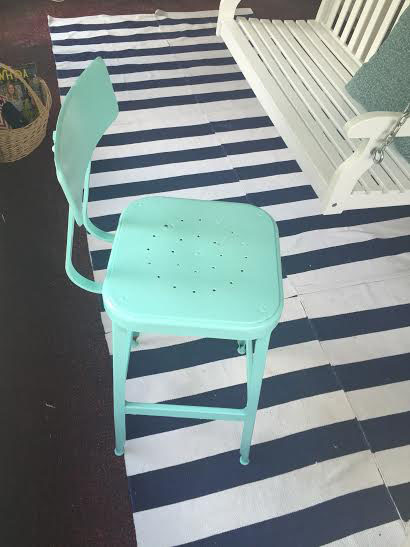 I created a wall collage that I'm so happy with. I added other beach decorative pieces too.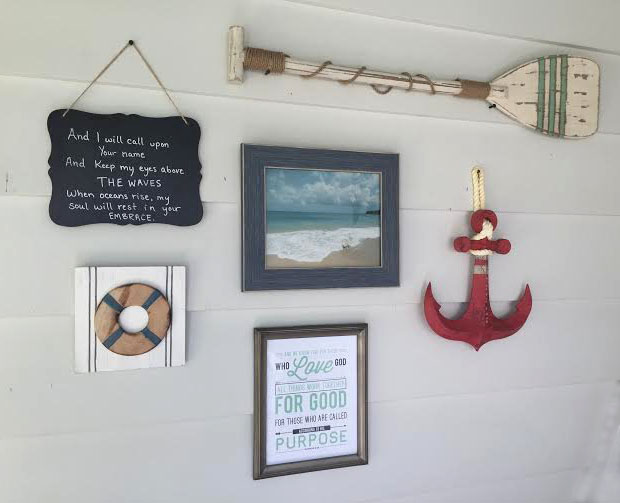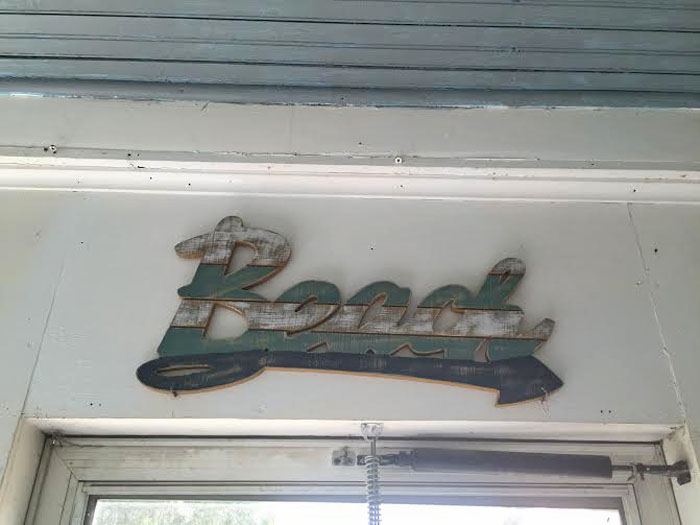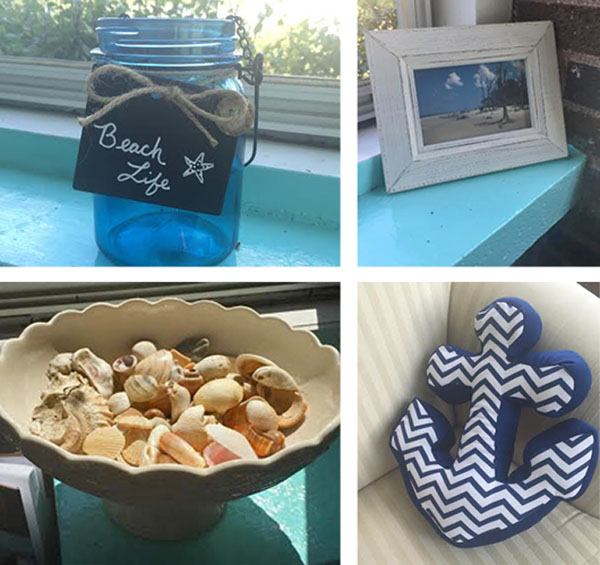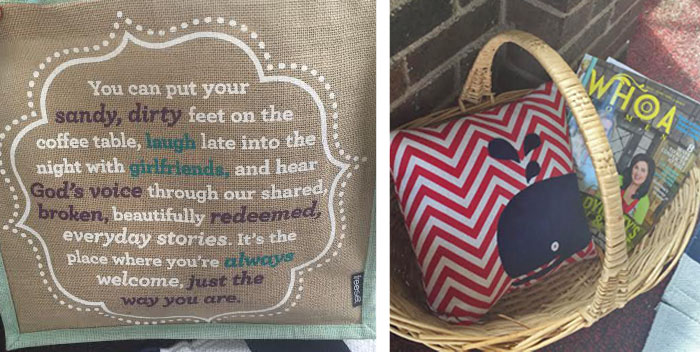 I love what that tote bag says. I got it at Allume, and the words on that bag are exactly what I want for this beach-themed front porch.
Here's the full before and after!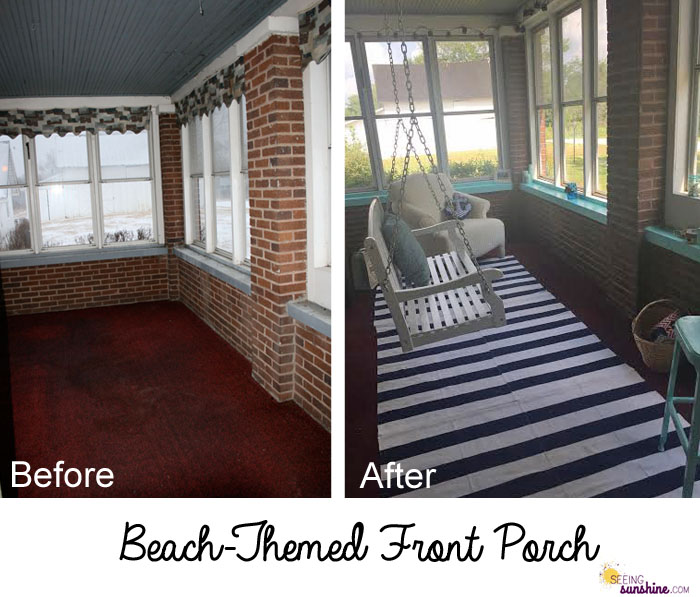 Follow my Pinterest boards Home and DIY.
Check out my other posts: