Basements. I'm glad I have one because, well, tornadoes. But I got to tell ya, my basement was down right scary. There was one single light bulb, a cement floor, crumbling stone walls, and wires going all over the place. I wouldn't have been surprised if it had been used as a torture chamber at some point.
So when I found out that the washer and dryer hook ups were in the basement and that was my only option if I wanted to be able to do laundry in my own home, well, I was not looking forward to it.
I knew I needed to brighten up the place or I would never want to do laundry, my clothes would all stink, and no one would want to hang out with me.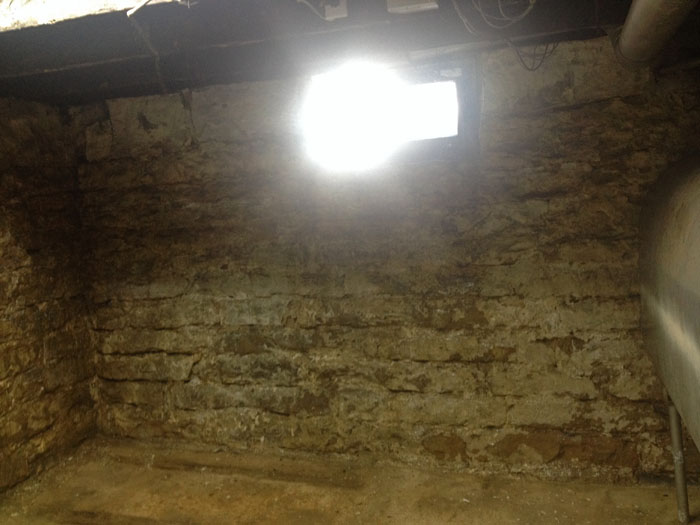 My dad began fixing all the electrical down there. He moved wires around until it was finally a bit normal and made sense. We moved things around and took out a big old deep freezer. My dad fixed the stairs so that they weren't crooked. He added new lights, which made a huge difference! It was suddenly bright in that dark, creepy basement.
I decided the next step was to paint the walls. I hosed the walls down to clean and realized that it might be impossible to paint. The walls were crumbling. There was no way a paintbrush or roller was going to work.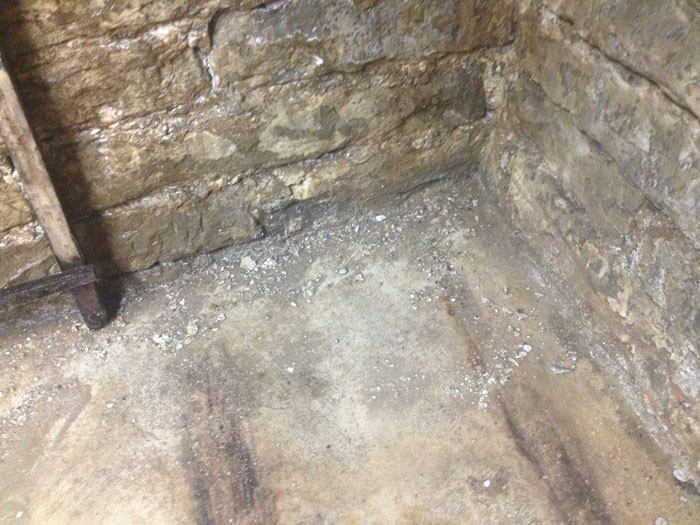 So I bought a paint sprayer.
I painted the walls white. It made such a big difference, and using the paint sprayer made it a really easy and fast job!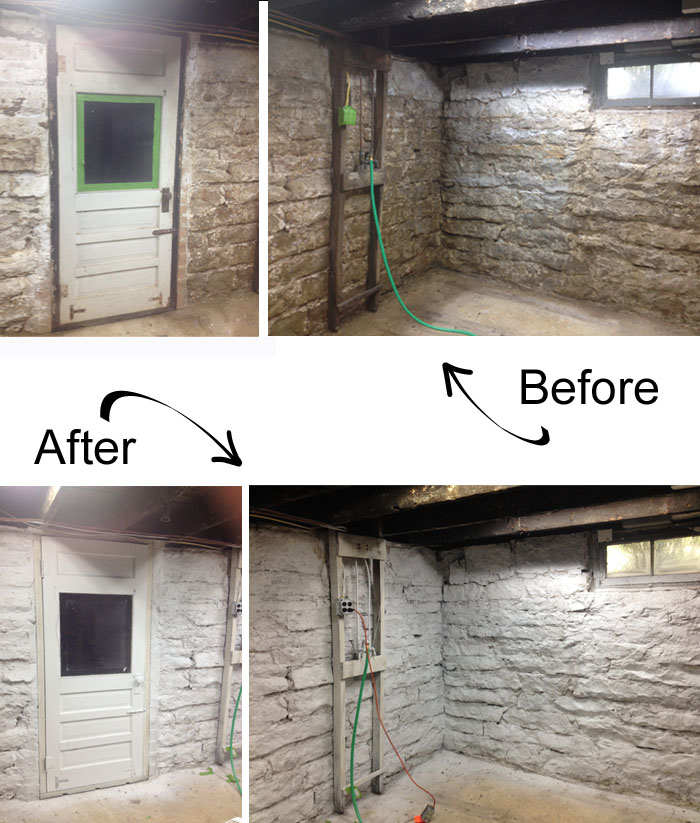 My dad installed my washer and dryer down there, and then I just added some finishing touches.
I knew I would only be down there to do laundry, so I didn't need anything costly or time-consuming for this room. I just wanted some simple touches that would make it more cheery. I hung photos up using twine and clothespins.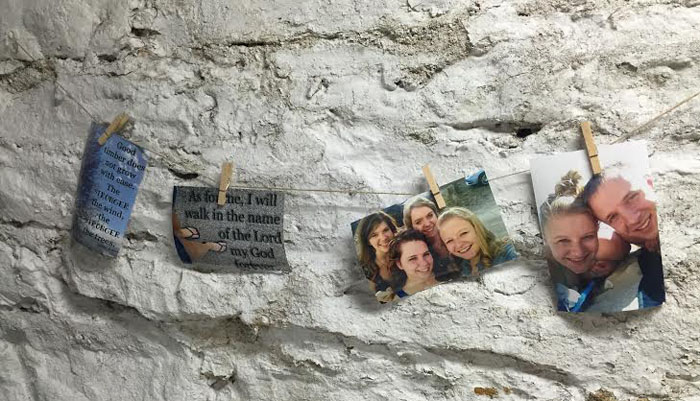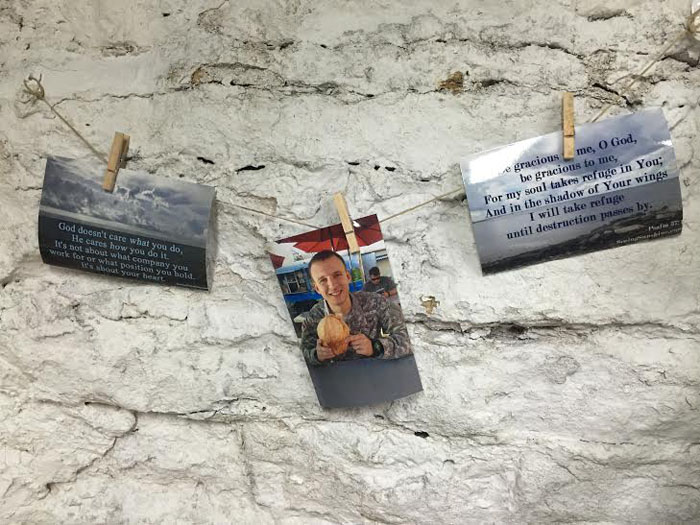 I also added a yellow rug to remind me of sunshine. 🙂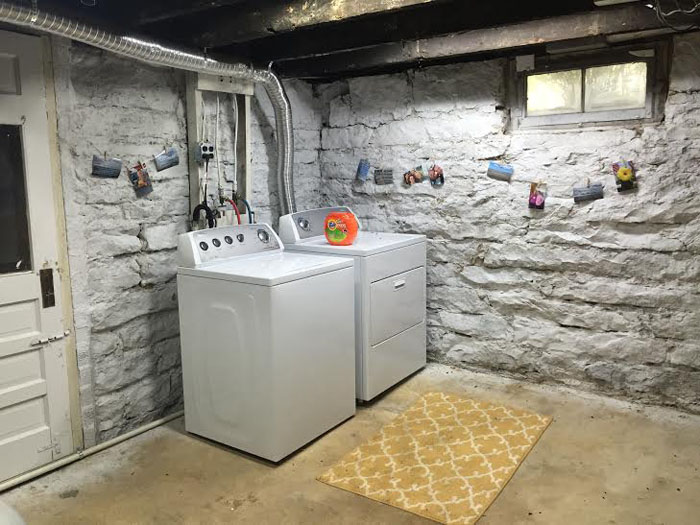 For more room reveals and DIY posts click here, or follow my Pinterest boards DIY or Home.