Going through a deployment? Is your wedding day coming up? Whatever it is you're counting down, finding the best countdown app is a must! Countdown apps can make counting the days easier and more fun. It may even make the days go faster!
I've been counting down the days until my husband comes home. I'm so glad that his date to move back to the states was moved up so that I could change my countdown and skip a bunch of days!
I've been looking at all the countdown apps out there, and I think I've found some of the very best ones. Choose which one works best for you and your events!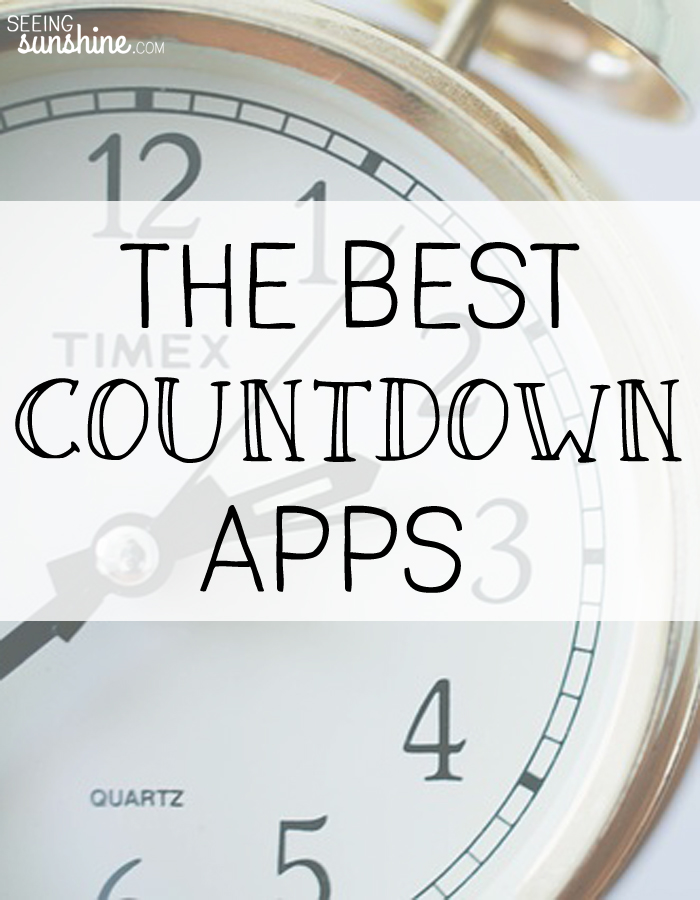 Find the Best Countdown App For You
This countdown app is easy to use and allows you to choose your own background decoration, font, font color, and many other things. The units used are flexible meaning you can count down by years, months, weeks, days, hours, minutes, even heartbeats! You can move the countdown display wherever you want it. There are five free filters for background photos, and you can use your own photos as your background. You can flip through the background photos while counting down. Set your own music for each countdown too. Count down to events that repeat every year, and even count up from past events.
With Dreamdays Lite countdown app, you can sort through your countdown events by categories and time. You will be able to customize each countdown event with your personal background, record voice memos that reflect your feelings beyond words, and share your delight with friends on Facebook, Twitter, and Instagram. Toggle between time in days and years/months with a single tap in each event.
This countdown app was written by a soldier, so it's perfect for deployments. It gives you a pie chart so you can visually see how close you are to having the deployment done with. You can use custom names, change the colors, and do multiple events.
Countdown + Event Reminders Lite
This is the one I've been using for a few years now. I like that you can add a photo and it's easy to use. I usually have several countdowns going at once. It doesn't have all the special features, but I like how simple it is.
This countdown app has many of the same features as some of the others, but it's specifically for deployments. It even has a camo background.
Which countdown app is your favorite?