I'm so excited to announce that my bedroom is finished! Be sure to check out the bedroom before and during in one of my previous posts. A lot of work was done to this room, and now that is complete I seriously love it! It is exactly what I wanted.
A big huge thanks goes out to my dad, grandpa, and uncle who put in countless hours of work for me. A big thanks to my brother and his fiance for helping me take the closet doors off, which took forever. And another thank you goes to my husband who helped me paint the closet doors, put them back on (sorta), and hang up my wall art.
Please don't judge me. I don't have some fancy camera and I don't have any photography skills, so these aren't the best pictures ever. But hopefully you can see the difference in the before and after shots!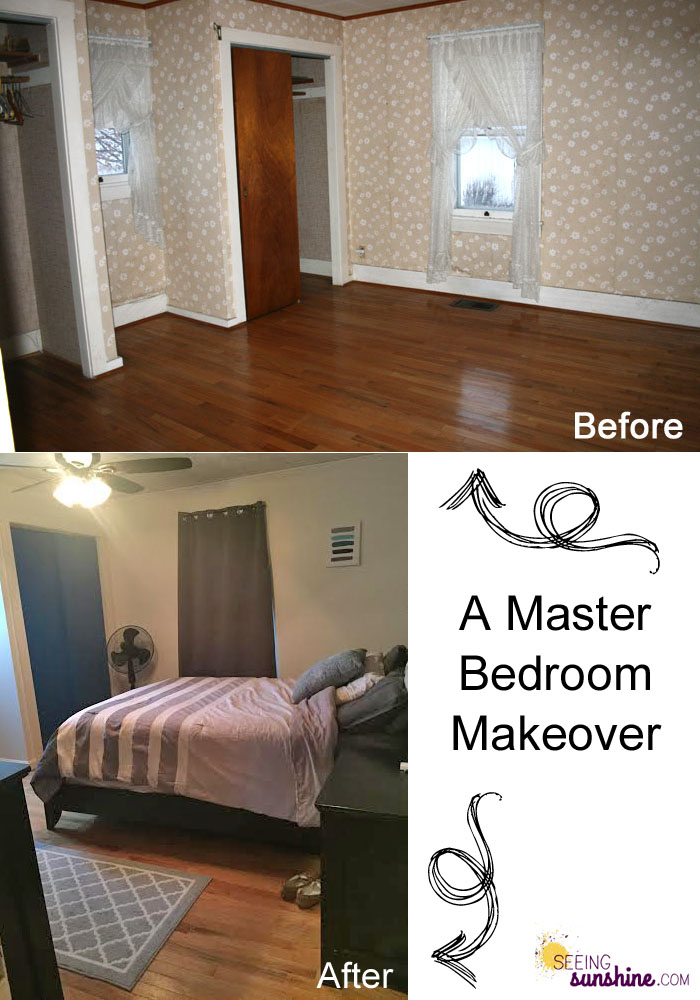 Here are some shots of the bedroom during the renovation.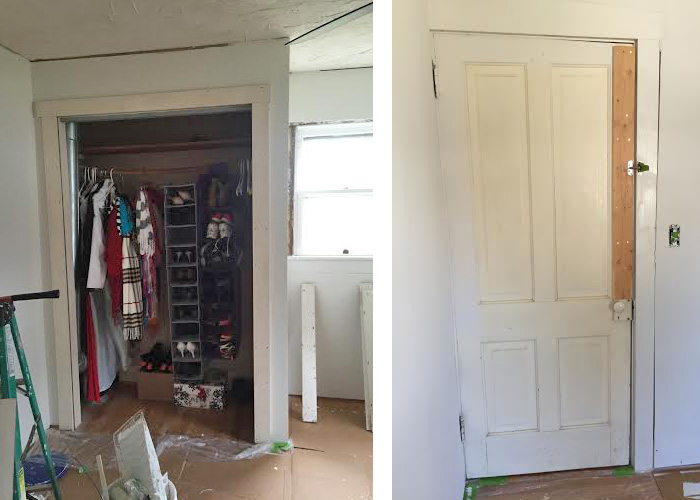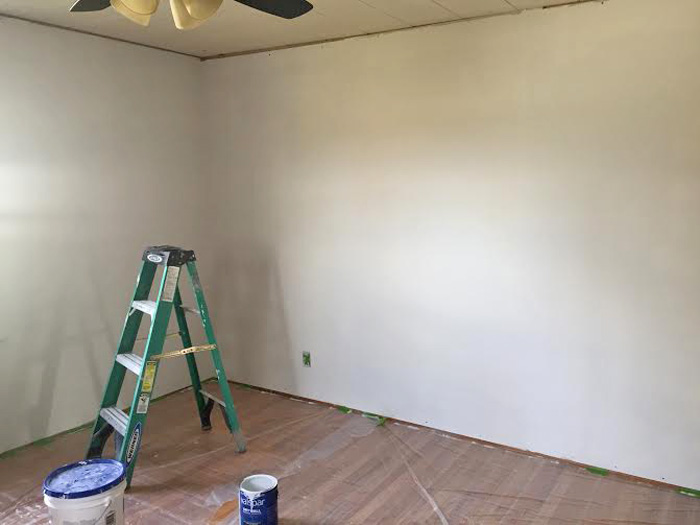 Here is the paint I used for this room.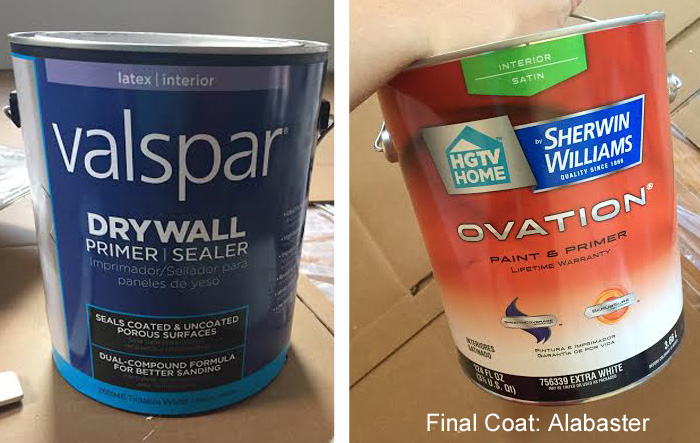 My dad redid the ceiling. I love how it turned out. I'm planning on writing a post about how to do this ceiling effect, so stay tuned.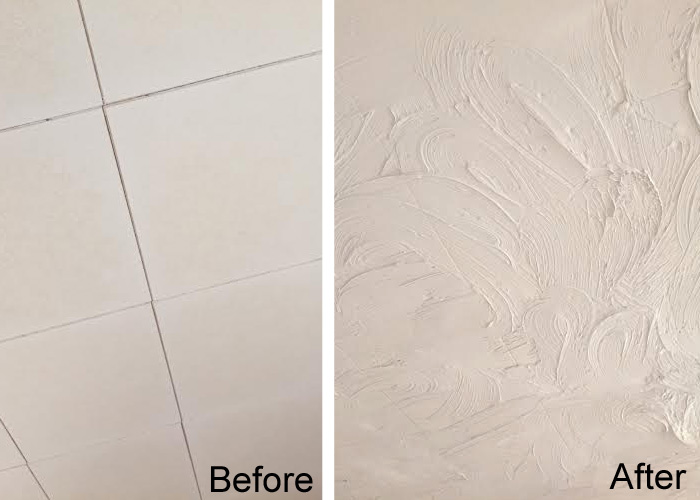 We repainted the closet doors. And then check out all the cute accessories we added. I especially love the wedding vow art above the bed.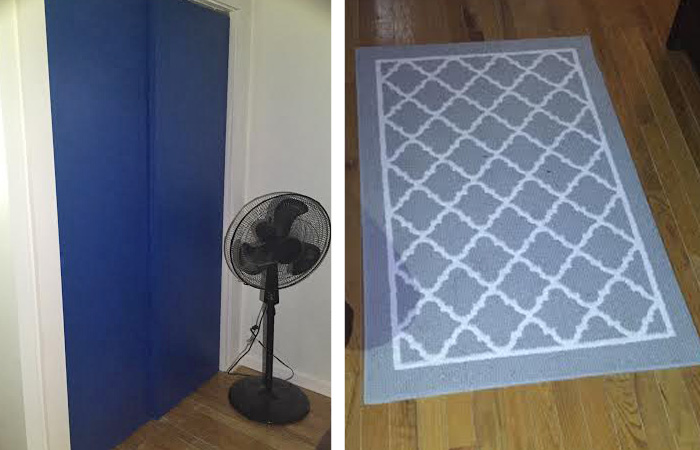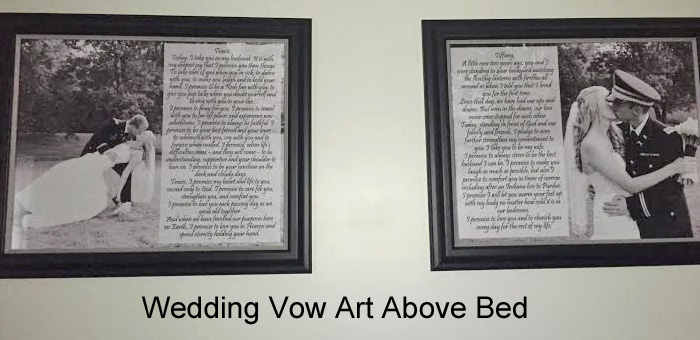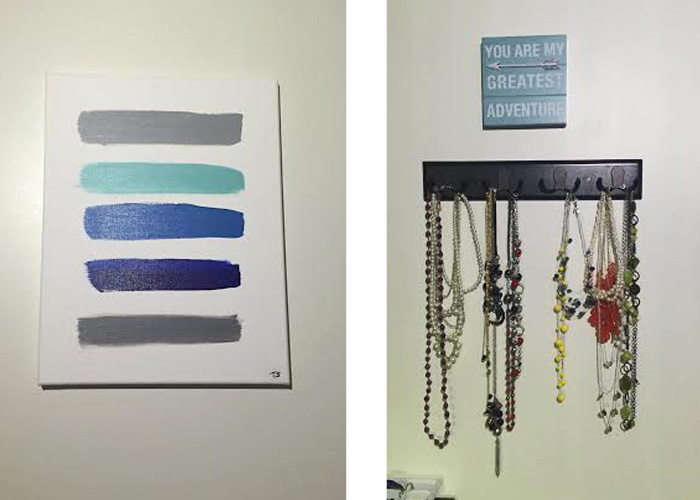 I painted that canvas above, and I love the new area to hang all my necklaces!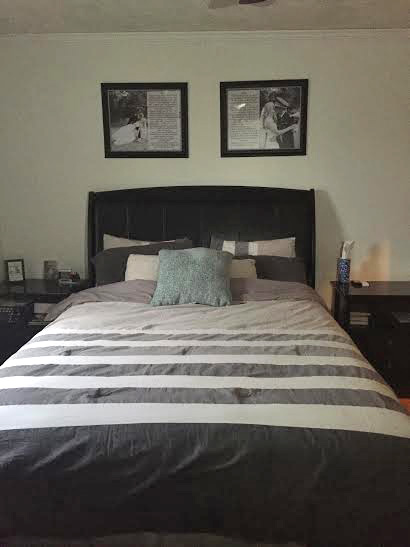 There you have it folks! My master bedroom is complete. I wish these pictures were better so you could really see the beauty of this room. I guess you'll just have to come for a visit!
Check out my other posts:
Be sure to follow me on Pinterest for more DIY and Home goodies.