This recipe is really simple! We loved eating it by dipping tortilla chips in it. It's very thick and hearty, perfect for dipping!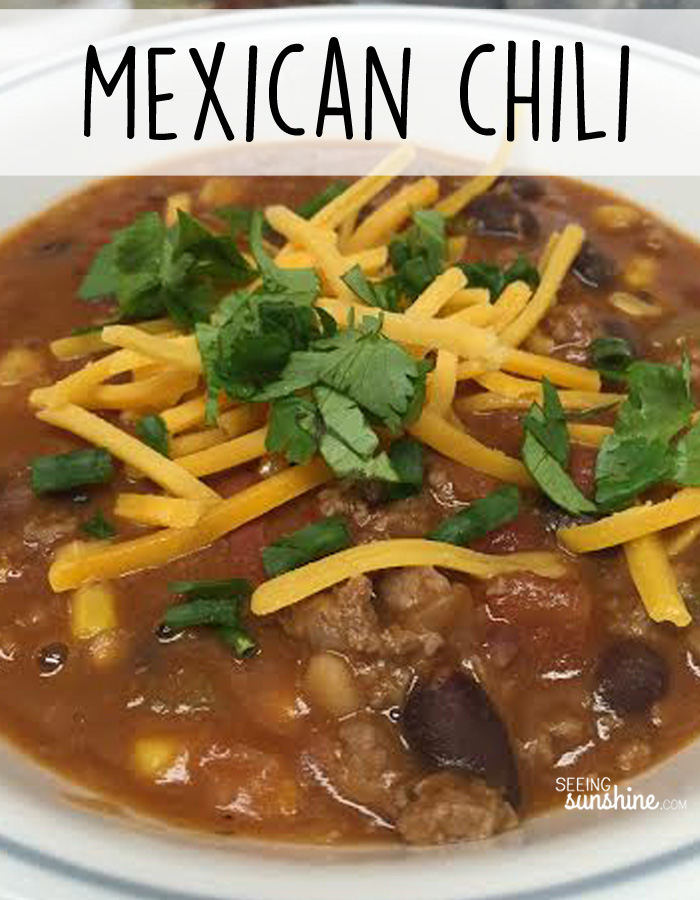 First, brown the hamburger with the chopped onion until the meat is brown and the onion is clear. You don't have to drain it as long as your meat was pretty lean. Throw the mixture into your crock pot.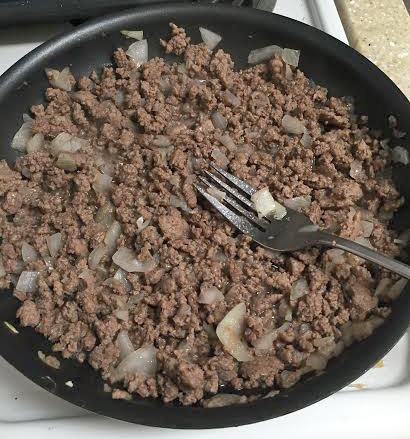 Add in the rest of the ingredients. The only one you need to drain is the can of corn and the can of kidney beans.

Cook on low for about 3 hours.
Serve this dish with shredded cheddar cheese, chopped cilantro, chopped green onions, and/or sour cream for toppings. Serve it with tortilla chips — it's great for dipping.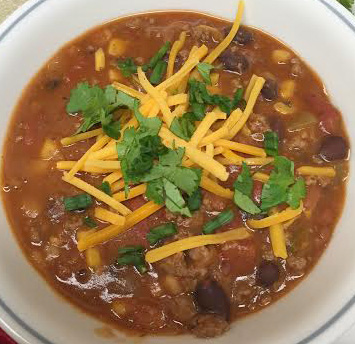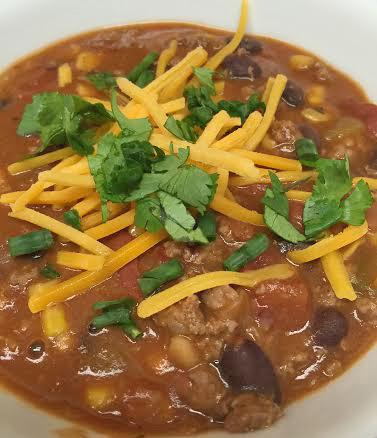 Mexican Chili
Prep time:
Cook time:
Total time:
Ingredients
1 lb lean ground beef
½ onion, chopped
1 can kidney beans
1 can black beans
1 can refried beans
1 can chili beans
1 can corn, drained
1 can diced tomatoes with lime and cilantro
1 can chopped green chilies
1 cup water
1 pkg taco seasoning
1 pkg ranch seasoning
Optional Toppings
cheddar cheese, shredded
green onions, chopped
cilantro, chopped
sour cream
tortilla chips
Instructions
Brown beef and onion together in skillet
Add to crock pot
Add rest of ingredients to crock pot
Stir well
Cook on low for 3 hours
Serve with toppings and tortilla chips
Click here for more delicious recipes!
And be sure to follow my Pinterest board
My Recipes.