Every year, my family gets together to open Christmas presents and do some holiday baking. In fact, this was our 25th year getting together to do this. For the last several years, we've been making orange angel bars — a yummy treat that is in high demand in our family. I'm pretty sure everyone loves to eat them cold. We usually keep them in the freezer.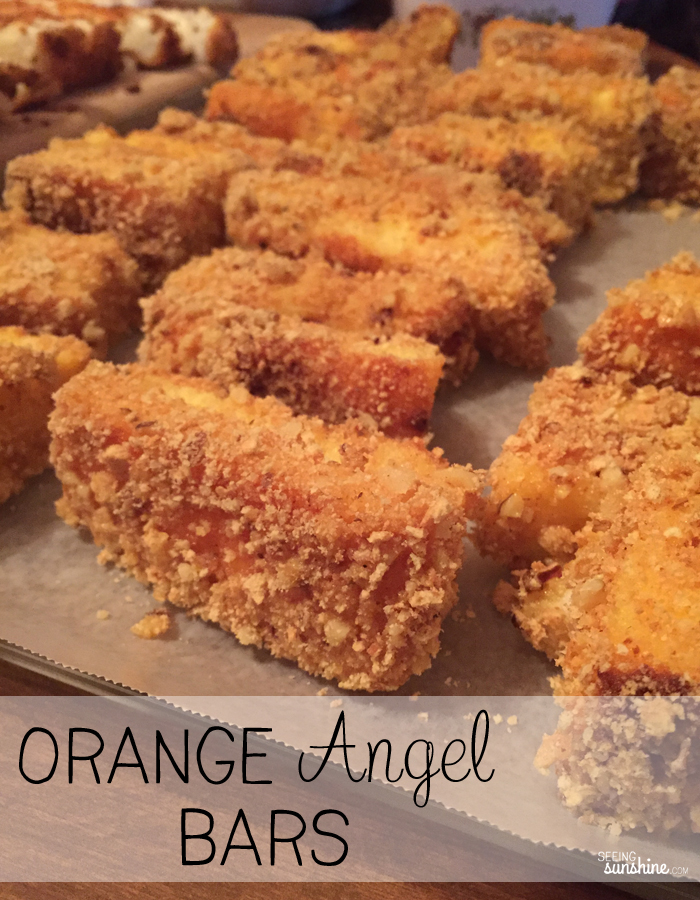 Here's what you'll need:
Angel food cake
Butter
Orange juice
Powdered sugar
Graham cracker crumbs
Walnuts (or pecans)
My grandma makes angel food cakes in 9×13 pans, but you can also just buy them already made. Cut the angel food cake into bars. We use an electric knife.
Mix the melted butter, powdered sugar, and orange juice until the sugar is dissolved.
Crush the graham crackers or use store-bought graham cracker crumbs. Chop walnuts or pecans or both and mix them with the graham cracker crumbs.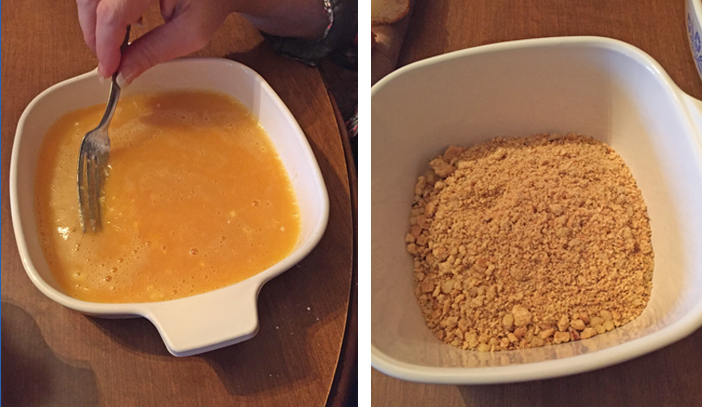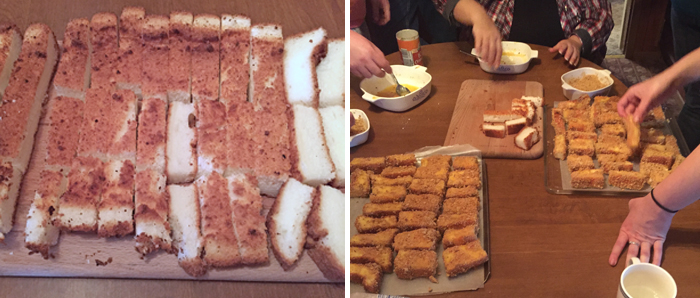 Now it's time for the assembly line!
Take each angel bar, dip it into the liquid mixture on all sides. Then dip it into the crumb mixture until each side is covered. Once they are all done, put them in the freezer until you're ready to serve. Pretty easy to make and so yummy!

Orange Angel Bars
Ingredients
2 Angel food cake mixes
2 cups orange juice
1 stick butter, melted
2 cups powdered sugar
1 box graham crackers, crushed
2 cups walnuts, chopped
Instructions
Bake the angel food cakes in 9x13 pans
After room temperature, cut the cakes using an electrical knife into bars
Mix the melted butter, orange juice, and powdered sugar
Mix the graham cracker crumbs and chopped walnuts
Dip each angel food cake bar into the liquid mixture on each side
Dip the bars into the crumb mixture, covering on each side
Keep in freezer until ready to serve
Check out more of
my recipes here
and follow my Pinterest board
My Recipes
so you never miss one of my new ones!