Um … heaven — that's what these mashed potatoes taste like. They are smooth and creamy and full of flavor. This is now my go-to mashed potato recipe. And the perfect part is it's a crock pot recipe, so it's super easy! Oh, and did I mention you don't have to stand over the sink peeling potatoes for hours? Yeah, heaven.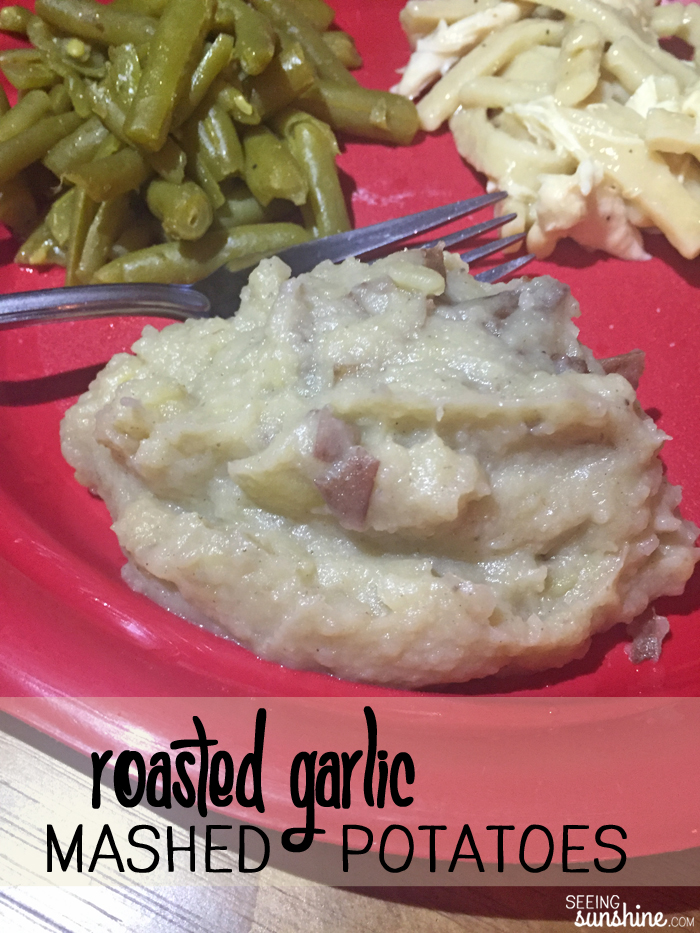 Here's what you'll need:
Red potatoes, chopped
Garlic cloves, roasted
Thyme
Chicken broth
Butter
Heavy cream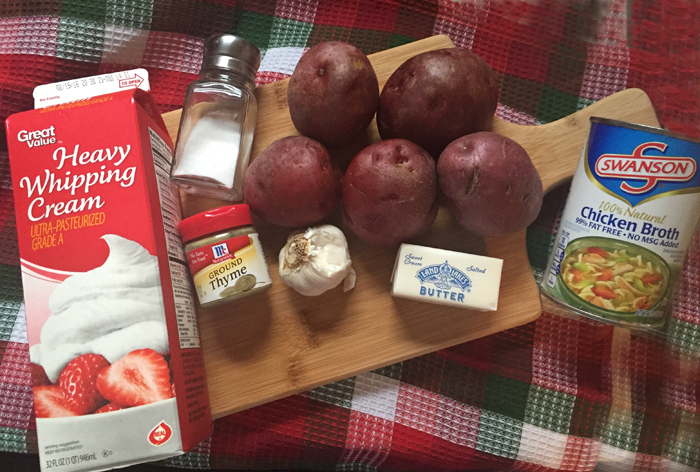 Chop up your potatoes — no need to peel. Roast the garlic. Check out this photo if you need to know how to roast the garlic.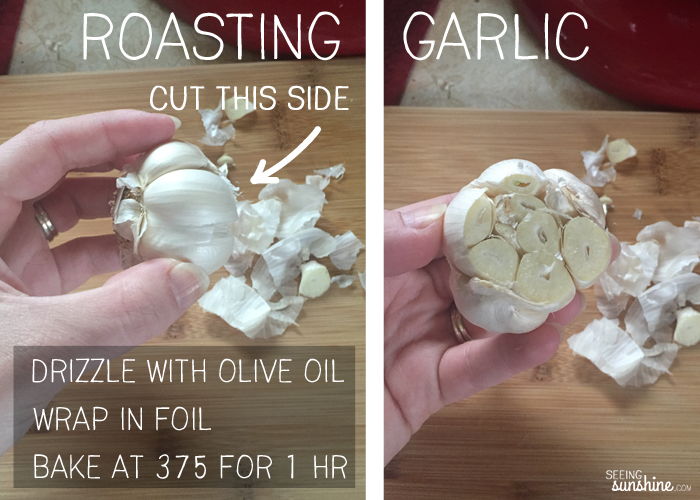 Add the potatoes, garlic cloves, thyme, chicken broth, and butter into a crock pot.
Cook on low for about 4 hours.
Use a potato masher to mash the potatoes. Then add in the heavy cream — as little or as much as you want based on how creamy you want them to be. You can sprinkle a little chopped parsley on top to make them look extra yummy.
Enjoy!

Roasted Garlic Mashed Potatoes
Ingredients
5 red potatoes, washed and chopped
3 cloves garlic, roasted
½ cup chicken broth
1 tsp thyme
Pinch of salt and pepper
3 Tbs butter
½ cup heavy cream (or as much as you want)
Pinch of parsley for garnish
Instructions
Add all the ingredients expect the heavy cream into a crock pot.
Cook on low for 4-5 hours until potatoes are soft
Mash potatoes
Add heavy cream until it reaches the creamy consistency you want
Add parsley for garnish (optional)
For more deliciousness, check out all of my
recipes
. And follow my Pinterest board
My Recipes
.