Over Thanksgiving last year, Travis and I traveled to the Philippines, visiting the island of Boracay. We only spent a few days there, but it was wonderful! We had such a fun and relaxing time. I wrote all about our trip in my post 3 Things to Do in Boracay, Philippines.
Thanks to our GoPro, we had so many videos and photos we wanted to share. Now, that we are finally living together again and settled into our home in Missouri, we put all our footage from the GoPro onto my computer. It was really fun looking back over all the footage and remembering such a fun trip.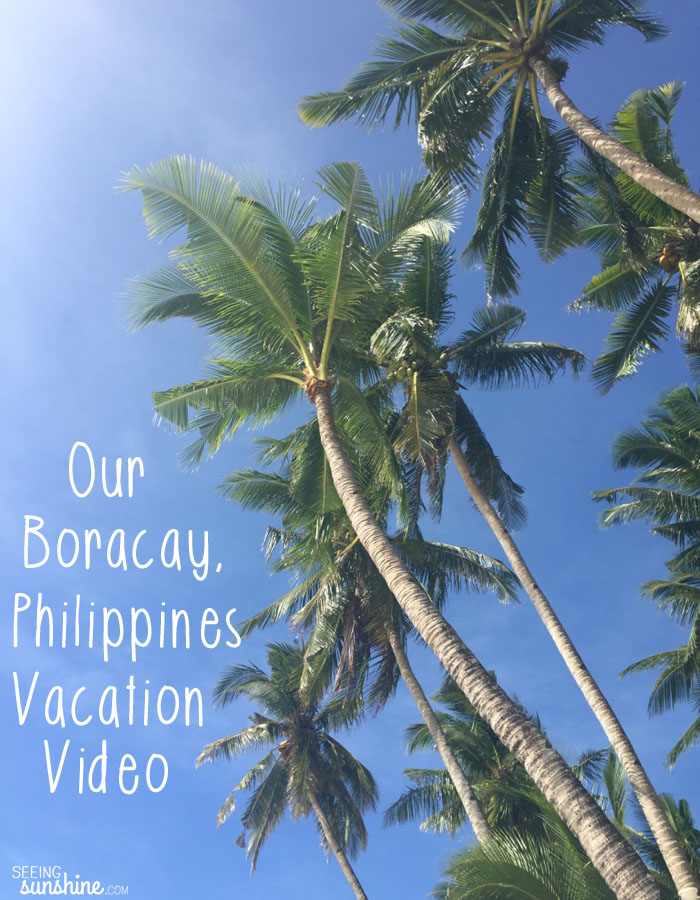 I am planning to put all our footage together to create a home video on DVD for us to keep. But I also wanted to share some of our trip videos with you; however, our entire footage will probably be an hour long! So instead, I made this shorter Boracay video with some of our favorite clips!
If you can't see the Boracay video below, click here to view it.
What was your favorite part of our video? Have you ever been to the Philippines?