PCS season is upon us. Before we know it, military families will begin moving all over the country and world. Where are you headed?
Travis and I will be PCSing (that means moving for you civilians out there) in July, but we aren't announcing yet where we are going. We want to make sure it's official first. Although, is anything ever a for sure in the military?
As soon as you find out your PCSing, everyone begins to research about the new area. We want to find the best house or apartment for our families. We have to decide whether to live on or off post. We want to know things about neighborhoods and schools. And the very best people to get answers from are our fellow military families.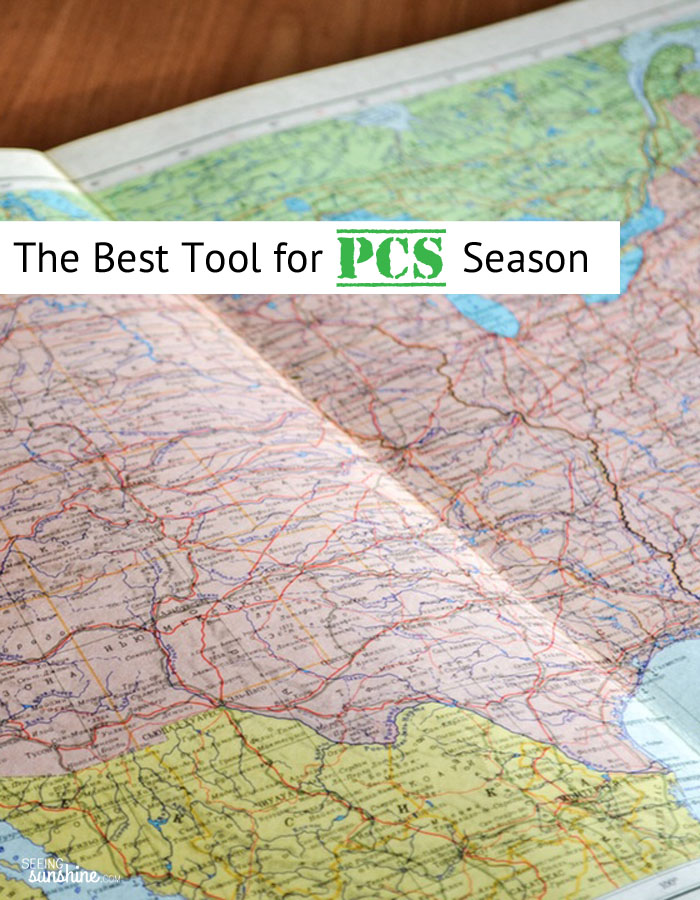 The PCS Tool You Need
With our own PCS coming up, I recently found a great website that is going to become the very best tool for all military families. PCSgrades is a new service to help families as they make their way to a new duty station.
The website facilitates ratings and reviews from the people we trust the most — our fellow military members. The idea is that when a military member receives orders, they can go on the website, look up the new duty station and all the nearby neighborhoods, base housing, schools, realtors, etc. All of that information will pop up. Not only is access to the site free, but there are no annoying advertisements!
The website has just launched, which means we need military families to sign up and start writing reviews of places so the data base can be full. This website is for all military, retired, and spouses. Will you help by writing reviews for on-base housing and off-base neighborhoods?  I have already signed up and left a review of our apartment complex where we lived while stationed at Fort Stewart.
Reviews can be submitted for any neighborhood, on-base or off, anywhere that you have lived in the U.S. in the last 8-10 years. So feel free to add reviews for all of your present and past duty stations. Same goes for realtors, mortgage lenders, etc.
What I love is how valuable PCSgrades can become for the military community. When the database begins filling up with all sorts of reviews from all over the country, we will have one place we can all go to get our questions answered.
This website is completely free for all military families. Your military service will be verified, making this a safe place for those serving. Only military – active, retired, or veterans (and their families) can submit reviews.
I encourage all military families to check out this website. It took me probably three minutes at the most to sign up. Once more people start signing up and leaving reviews, I can't wait to check out this site and get more information about our next duty station.
Where is your next duty station? And where are you now?