A lot of people make fun of Fort Leonard Wood, Missouri. It has the nickname Fort Lost in the Woods, because it's out in the middle of nowhere. People will often say there's nothing to do here, but I disagree. Travis and I have been so busy doing lots of fun activities every weekend.
The biggest city in this state is a mere two hours away. We have spent some time in St. Louis, and probably aren't finished with this city. It's perfect for a weekend getaway! For anyone else planning a trip to St. Louis, I've compiled a list of things to do there!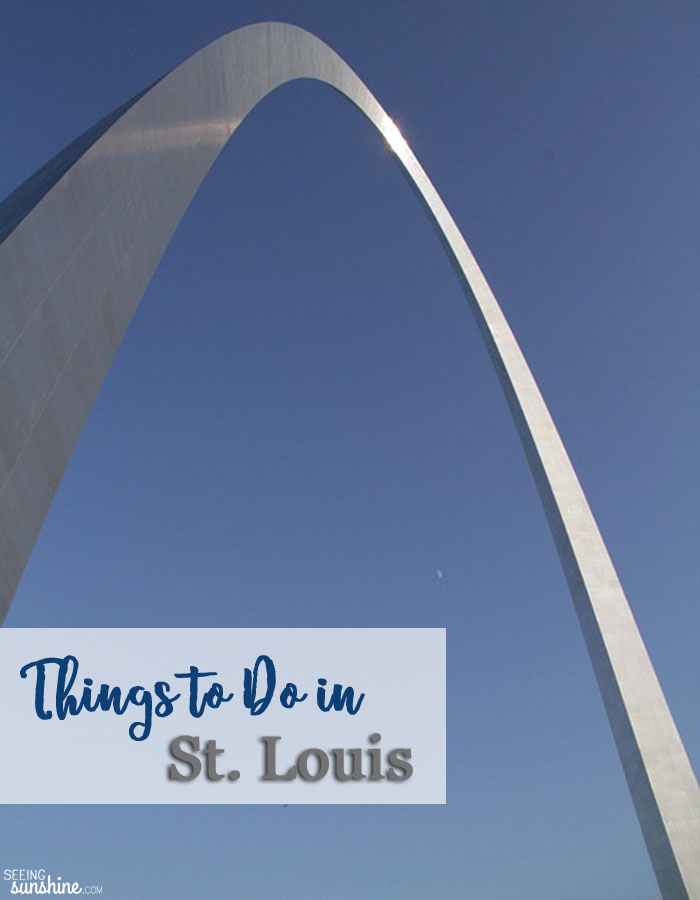 Our Favorite Things to Do in St. Louis
Lots of people had been telling us how neat this place is, so we knew we had to go check it out for ourselves. We loved it! This is a huge building full of all kinds of … everything. I don't even know how to describe it! The building used to be the International Shoe Company, but designers have taken over the building and turned it into something really neat. If you like to explore, this is the place for you.
They have a tree house area, a cave area, slides everywhere — including a 10-story spiral slide — and all sorts of neat places to crawl and climb. There are big details and small details all over the place. If anything, it's fun just to look around. But if you're up for it, it's even more fun to walk, crawl, and climb your way through this place. They also have an outdoor area with two airplanes, a castle type structure, and a giant ball pit. If you have kids, they are going to love it. And if you are kids at heart, you will love it. It's eclectic and weird — like a funhouse and playground mixed together.
It's $12 per person, plus parking. But we got there 30 minutes before they opened and found parking for free nearby.
I will say there are parts of this museum that can be scary. If you don't like heights, there are some areas that will scare the living daylights out of you. Travis climbed through a tunnel outside several stories in the air. When he got down he told me it was the scariest thing he'd ever done. I didn't even do it! I knew better. There were also some parts that made me feel claustrophobic.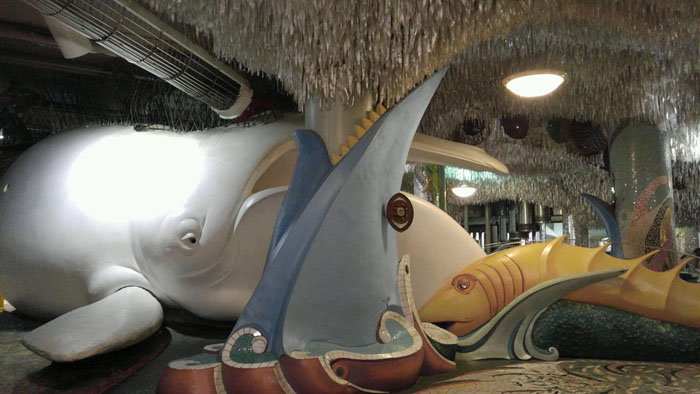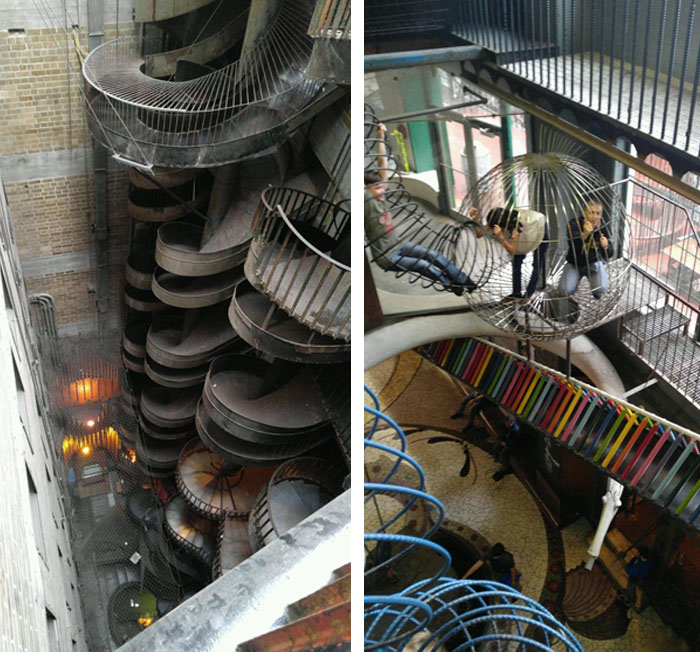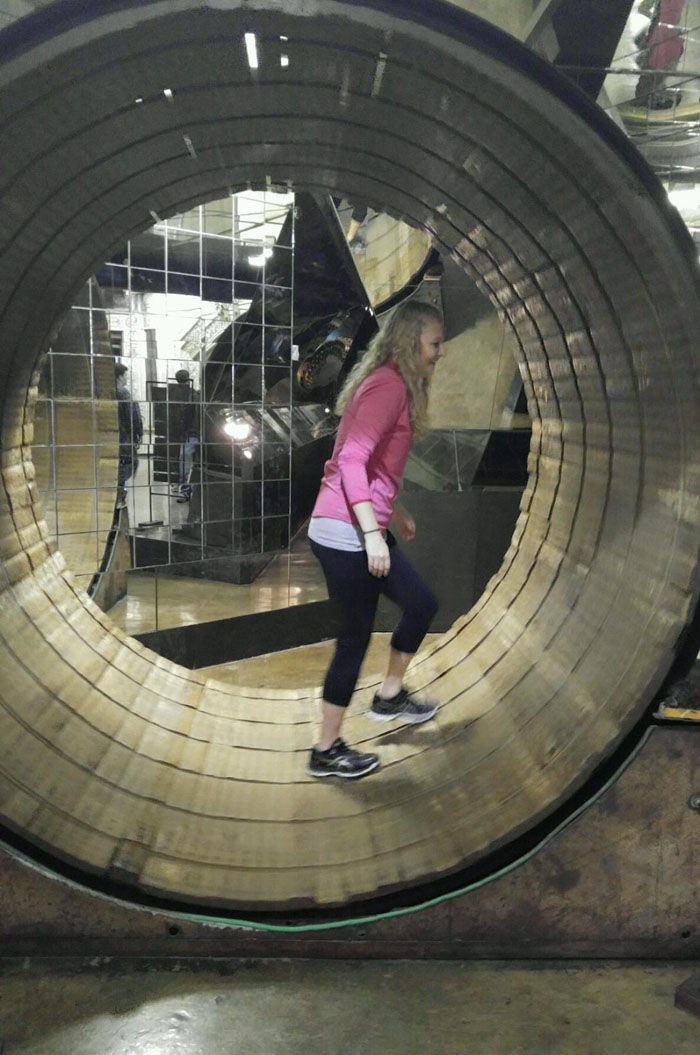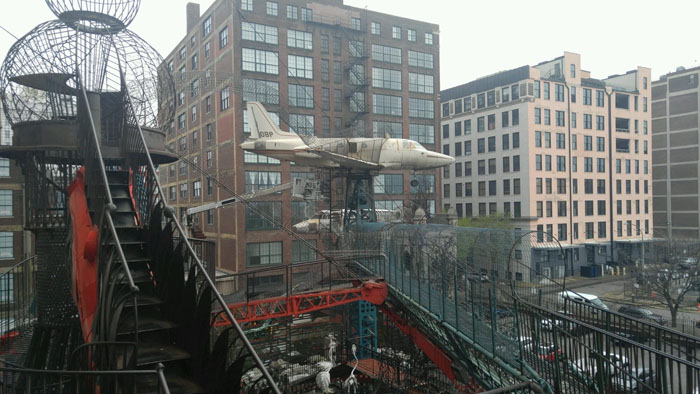 This museum is great for learning, especially if you learn best hands-on. There are tons of interactive areas. Travis and I enjoyed this museum, but I think we would enjoy it even more if we had kids. There are huge dinosaurs when you walk in and lots of neat things to see. We liked trying to build arches and bridges, and I loved the area where we had to create a sail. We raced our sails against each other, and even though Travis won, I really enjoyed that part. We went to one of the shows too.
The great thing about this place is it's free! You do have to pay for parking though.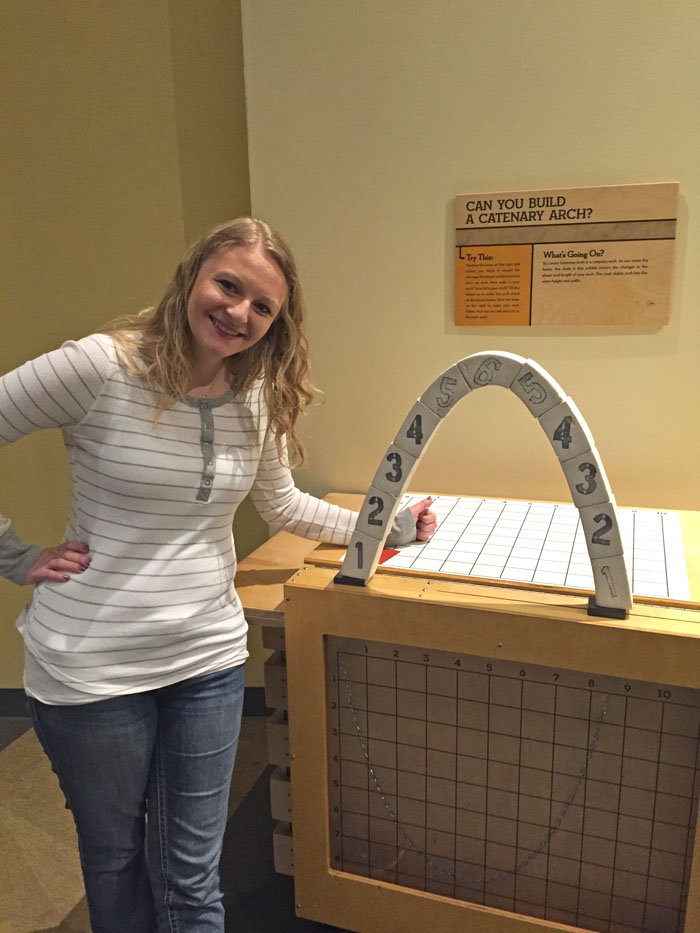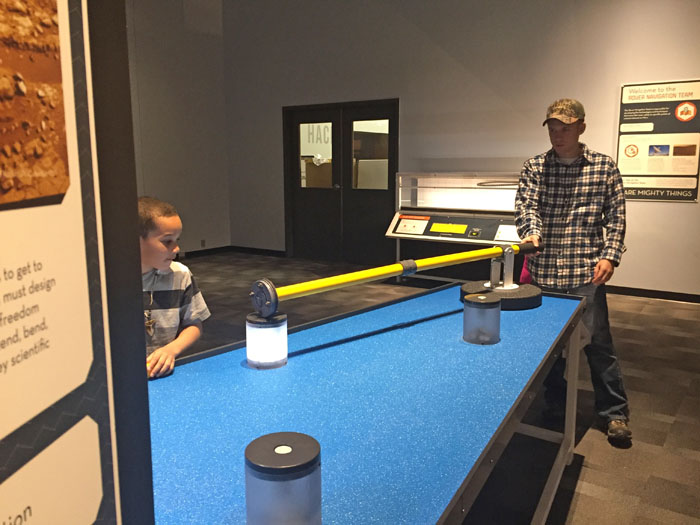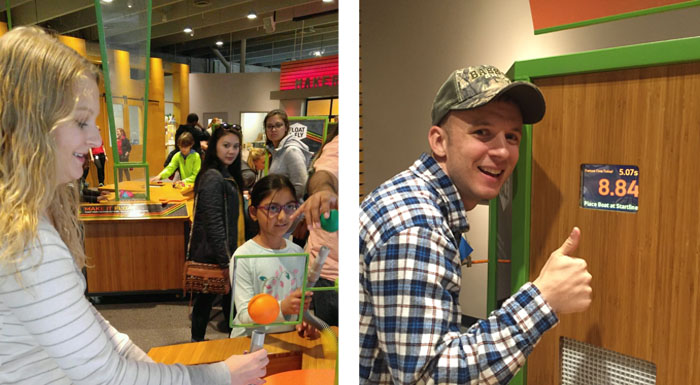 Major League Baseball Game
On another visit to St. Louis, we attended a St. Louis Cardinals baseball game at Busch Stadium. We are Cincinnati Reds fans, so we were excited to see our team play in our new home state. You can get tickets for pretty cheap, depending where you want to sit. We took a cooler full of snacks and our own water bottles into the stadium, which we highly recommend because food is so expensive inside.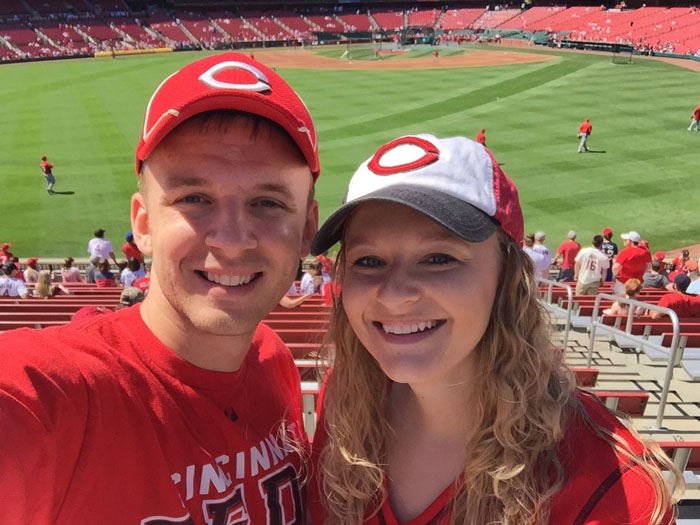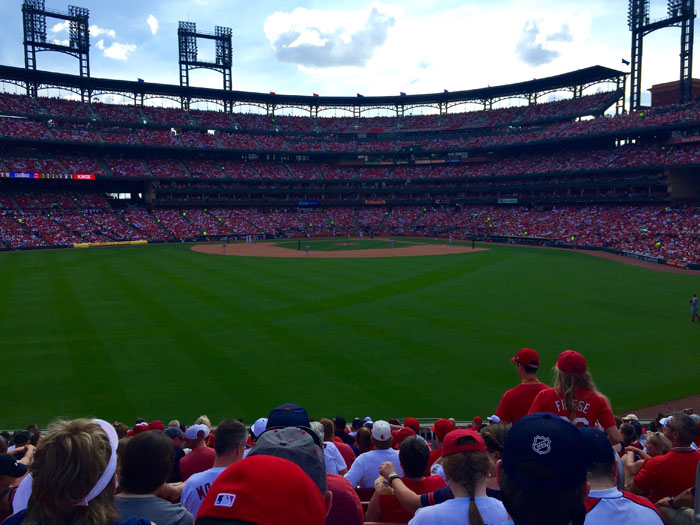 Restaurants to Try
When Travis and I visit a new place, we try not to eat at any chain restaurants or places where we could eat at home. We like trying new restaurants and new food. Normally, this would make me really nervous because I'm a pretty picky eater. But with Travis with me, it doesn't bother me. I know if I don't like it he'll eat it, and he's always been willing to switch entrees if I like his better. He's great like that.
So on this list, you'll also see some of the great restaurants we tried!
We stopped here on our way into St. Louis for lunch. We shared one of their wood-fired pizzas, and it was delicious! Their whole menu looked fabulous. I wanted to try it all! I wish we did have this restaurant at home, because I'd love to go again. It was a neat place too, where you could look over and see the cooks making your pizza.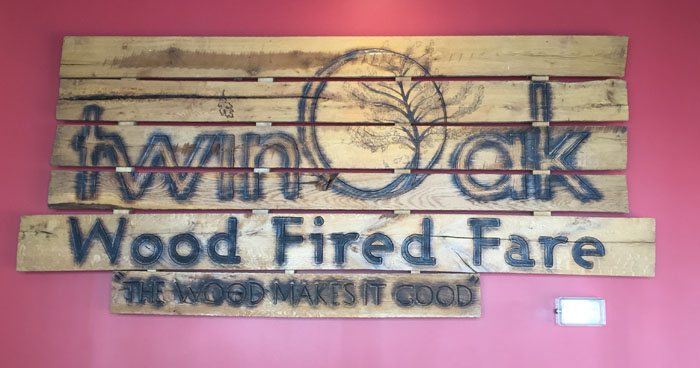 This was one of my favorite parts of our trip to St. Louis. We got all dressed up and took a cab out to this little restaurant that's off the beaten path. Our cab driver even told us that most people don't know about this place. It was very romantic and something different to experience together. Their menu is unique! We ordered a cheese plate, cheese fondue — which was amazing — and desserts. We were surprised how full we got, and everything was so delicious. Basically, if you like cheese and/or chocolate, this is the place for you!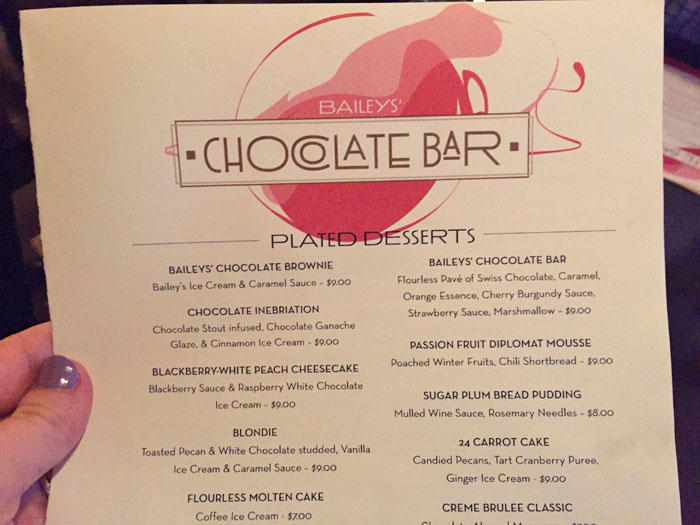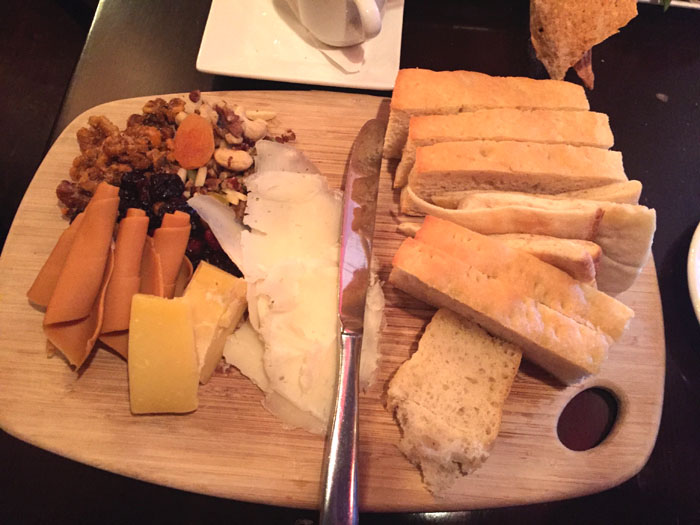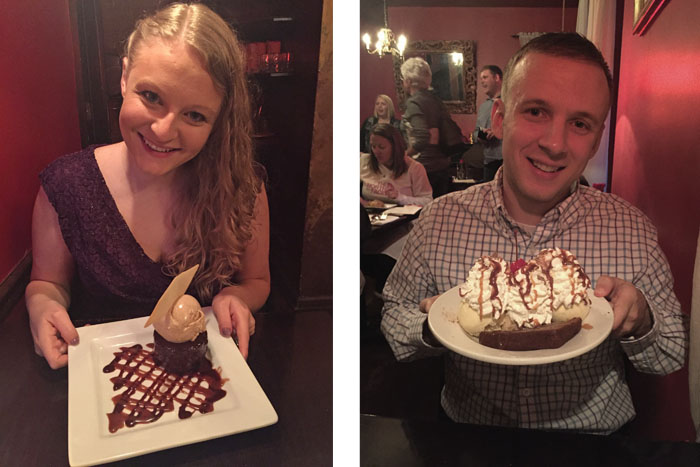 I have a couple friends who used to talk about this place all the time. They loved going to Jilly's for cupcakes, and I heard about how amazing they were. So Travis and I stopped by this place on our way home and got cupcakes to go. Wow, these cupcakes are huge! They had lots of amazing flavors to choose from. It was really hard to choose! I got a Reese's Chunkage cupcake, and Travis got something boring like vanilla. He's predictable like that. 🙂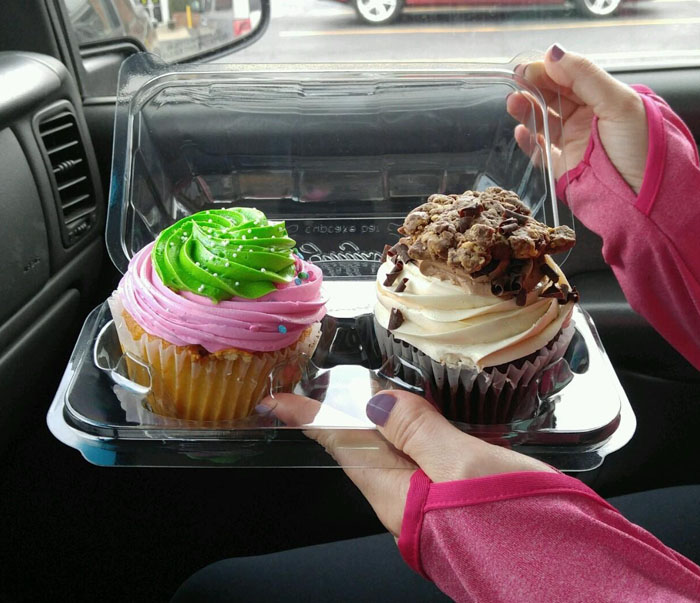 Other Things to Do in St. Louis
Visit the St. Louis zoo — it's free!
Go to Anheuser-Busch Grant's Farm — this doesn't open until middle of April otherwise we would have went here during our trip! Admission is free!
Go up into the St. Louis arch to see the sights from up high.
Take a horse and carriage ride through downtown.
Visit the Missouri Botanical Gardens.
Check out the art at the Art Museum.
See the fishes at the World Aquarium.
Go shopping at any of the number of shopping centers or outlet malls.
Pappy's BBQ was a restaurant our cab driver recommended. He said it was the best restaurant in St. Louis, and he'd lived there most of his life. He was 71 years old, so I believe him! We didn't get a chance to try it though!
What other fun things do you like to do in this city? Any restaurants you recommend?