This post about Bible journaling is sponsored by DaySpring. A big thank you goes out to this Christian card, gift, and decor company for offering this giveaway to my readers.
With my new Beautiful Word Bible, I've been trying out this new worship trend of Bible journaling. It's all about creating and worshipping through words and art inside your Bible. I've seen lots of examples of artistic people creating beautiful pieces of artwork inside their Bible as a way to connect to God in a whole new way. I love seeing the creativity of so many talented people.
Today, I'm sharing nine tips to use when you are Bible journaling. These tips are especially great for anyone wanting to try it out for the first time. I'm also sharing about the Illustrated Faith devotional kits. Be sure to keep reading to the end of this post because I have a giveaway for you!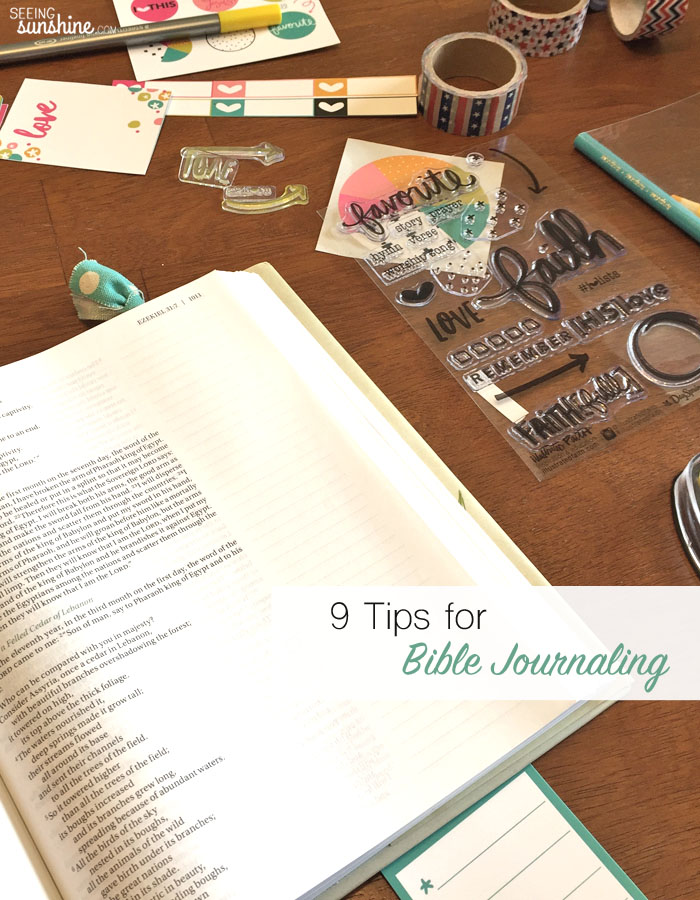 9 Tips for Bible Journaling
1. Use the right pen: Look for a pen designed for Bible journaling to minimize bleed through and tears. There are many options in plenty of colors. Or, try your hand at colored pencils which make a great alternative to pens. I shared in my first post about Bible art journaling that colored pencils worked best for me in my Beautiful Word Bible.
2. Practice on scrap paper: Learn key factors like spacing and ink drying time before you make your mark on your Bible.
3. Use back pages: When you get comfortable and want to move to Bible paper, try the pages in the back to help build confidence. The Beautiful Word Bible has some blank pages in the back that are perfect for this!
4. Integrate Washi tape: Just a little tape under favorite verses and around the edge adds a lot of interest to the pages. I am kind of obsessed with Washi tape.
5. Peel and stick: You name it, there is a sticker for it. From letters and pictures, to shapes, ribbons, and designs. You don't have to be an accomplished artist to brighten your pages with stickers. I used to collect stickers as a kid, and I still have my full collection. I love pulling them out when I was trying out Bible journaling.
6. Stencil and stamp: Just like stickers, there are endless options in these categories to enhance your Bible without having an art degree. Since I'm definitely not an artist, I really like using stamps to create words and shapes. This helps a lot since I'm a perfectionist!
7. Appreciate the paper: Use the translucency to your advantage by tracing your favorite images directly onto the Bible paper. Again, such a big help for perfectionists!
8. Get inspired: Reflect on the designs found in NIV Beautiful Word Bible or your favorite verse art to help spark ideas. You can also check out lots of ideas on the Illustrated Faith Instagram page.
9. Don't stress about mistakes: You will make them – learn and let go of perfection!
Illustrated Faith's Devotional Kits
One way to make Bible journaling even more fun is to use new tools. The Illustrated Faith devotional kits are full of actual tools to help you create beautiful words and images. It also comes with a devotional that gives thought-provoking prompts to get you digging into your personal walk with God.
Each month Illustrated Faith releases a new box with a new theme. For May, they have a Lists by Faith devotional with prompts for you to create lists in your worship experience. This was the perfect devotional kit for me because I am such a list maker!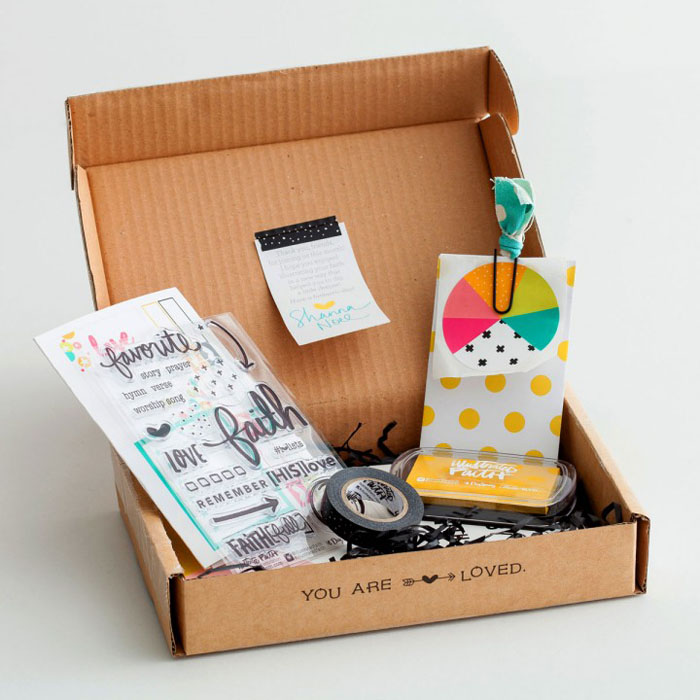 Some of the lists you could make were:
Why I Love the Lord
Answered Prayers
Favorite Women in the Bible
The kit also includes:
1 stamp pad
1 clear stamp collection with 1 sheet of cut-outs enclosed
1 roll of washi tape
1 package of 3 scripture sharables
1 sticker
1 bow clip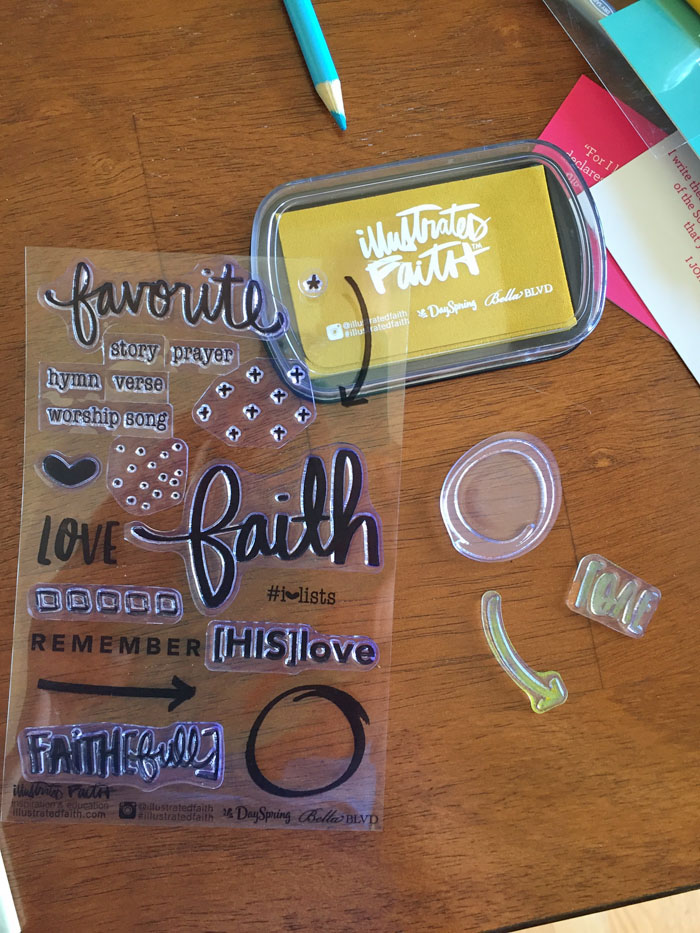 Here are some of the things I did with the devotional kit.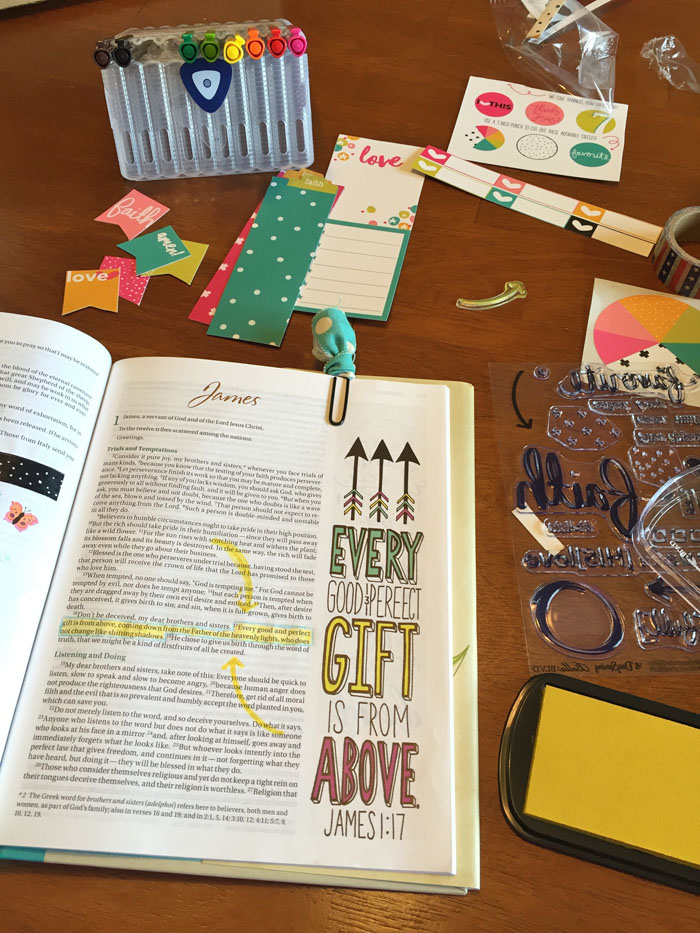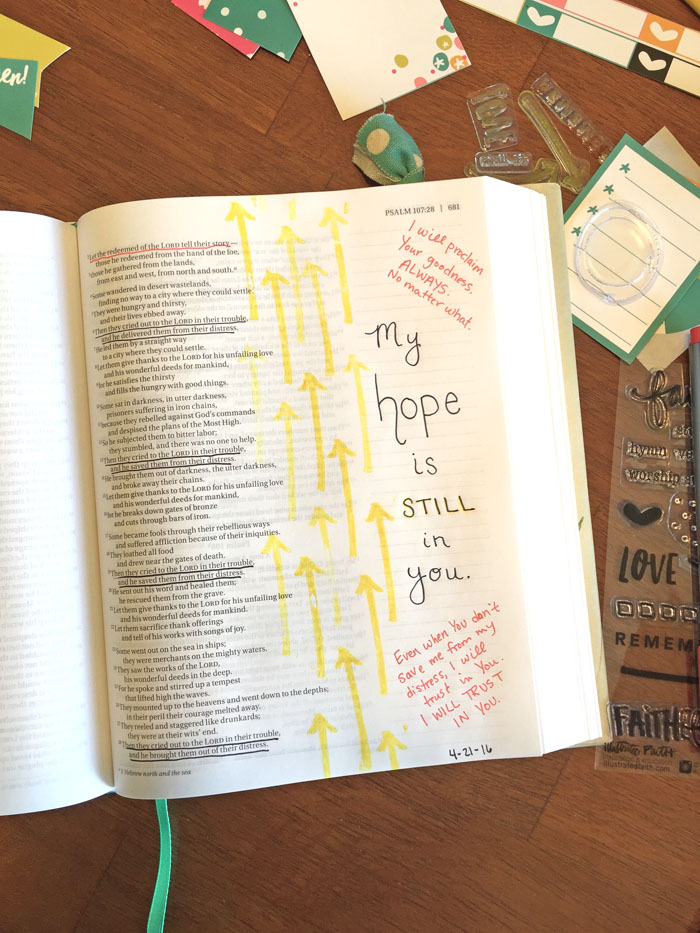 DaySpring is giving away one of these Lists by Faith devotional kits to one of you!
Check back next week to see if you won! You may also want to check out my post about the
Beautiful Word Bible
for more tips on Bible journaling.