Sunday is almost here. Every commercial, every ad on every website, and everything I see on my Facebook news feed reminds me that Mother's Day is coming. It's just a couple days away. And to be totally honest, I don't know whether I'm ready for it or not.
Basically every big or even somewhat big event from the last few months have been reminders of what should have been. The first time I went home to visit was difficult. I knew that everyone should have been oohing and ahhing over my growing belly. When we went to Six Flags, I knew that I should have not been able to ride some of the rides because I was pregnant. Every time I meet up with friends, I know that I should be talking to the one who is pregnant about all things pregnancy and baby. And this Sunday is no different. It should be my first Mother's Day as a mommy. But it's not.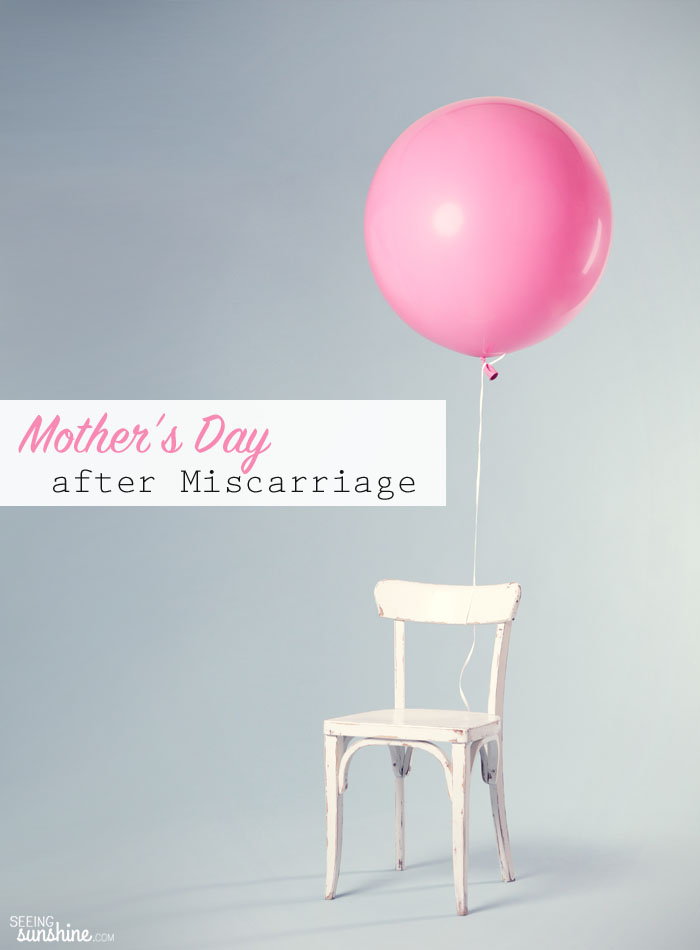 I know some people say that I am a mom — my baby is just in Heaven. I know that my baby is in Heaven. But to be honest, I don't feel like a mom. Not at all. If someone asks if I have kids — and thanks to meeting new people due to military life I do get asked quite frequently — I always answer no.
My own mom gave me a gift for this Mother's Day as a way to remember our baby. She gave me a piece of jewelry with the words Mom on it. On the other side was the name of our baby. It was heart-shaped and very special. It is a keepsake I will always hold dear to me.
I'm not sure if this Sunday is going to be a really hard day. I haven't decided if I want to go to church or not — for fear of the pastor asking all the moms to stand up and knowing I'll have to stay seated. Perhaps the day will just be like any other day. Just another day of should have been.
I read a post from The Carry Camp that really encouraged me. They reminded me that Mother's Day is just one day. Only 24 hours, and I know for a fact I can get through it. Because I've gotten through every other should have been day so far. Every day my period started when it shouldn't have. Every day I see another pregnancy photo on Facebook. Every day that marks what would be week 20 or week 21 or week 22.
My survival rate so far is 100% when it comes to should have been days, so my chances of getting through Sunday are really good.
If you, sweet friend, are also about to experience a should have been day this Sunday, let me encourage you. You, too, can get through it. Let me share with you some great blog posts from others who have written encouraging words for ladies just like us.
Encouraging Posts about Mother's Day
How to Get Through Mother's Day by The Carry Camp
A Psalm for Those Who Grieve this Mother's Day by Bless Your Heart and Home
When Mother's Day is Difficult by DaySpring
To the Mother with Empty Arms: Happy Mother's Day by The Divine Life
Don't Give Up Hope: One Mom's Message to Childless Women by Becky Thompson
How to Survive Mother's Day When You're Hurting by Amanda at Arabah Joy
If this Sunday is a should have been day for you, I hope you'll read some of those words above and feel encouraged. Feel less alone in this. Although our babies can't let us hold them or feed them, although they can't give us handprint pictures or pick us flowers, they are in Heaven celebrating us.
Have you read other encouraging posts about Mother's Day? Please share the link in the comments.
You can read our miscarriage story here. Or follow my Pinterest board Miscarriage.

You may also want to read my eBook Miscarriage & Mourning or these other posts: