I love dessert. It's safe to say I'm obsessed and addicted to dessert. So when I can find a dessert that's actually pretty good for you, well, it's a winner! Bananas are full of potassium, and they also have calcium and Vitamin A.  Cinnamon is loaded with antioxidants, has anti-inflammatory properties, and it's said to reduce the risk of heart disease. Put the two together and you've got one healthy dessert, not to mention a great tasting one too!
I made this recipe as a snack for Travis and I one Sunday, but we both agreed it would taste amazing on top of ice cream for a full on dessert. Of course, adding ice cream might make this less healthy, but I won't tell if you don't!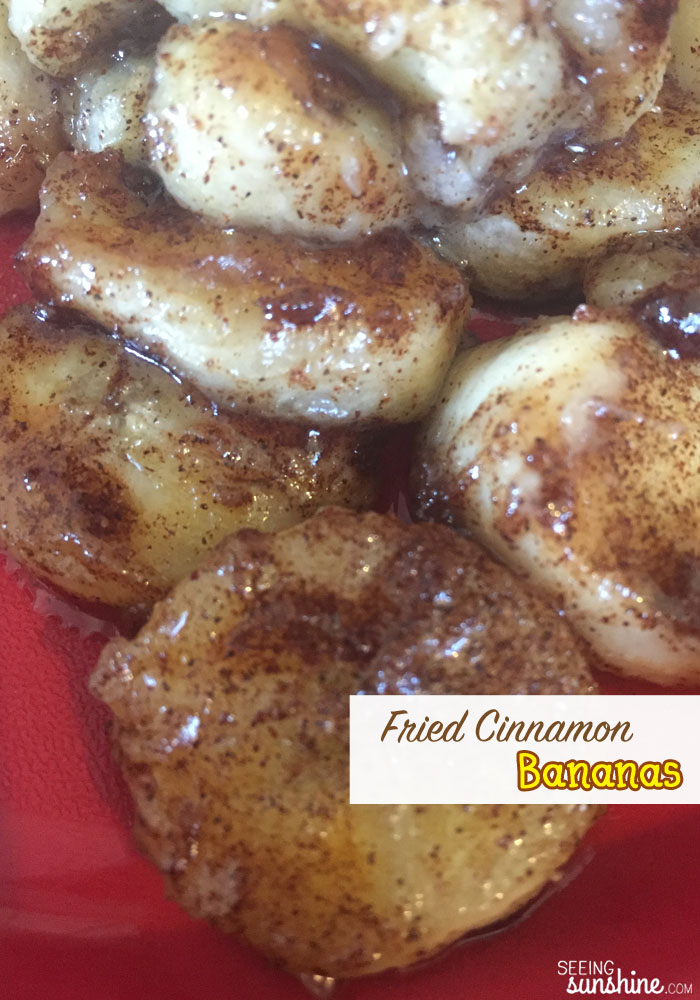 Try these Fried Cinnamon Bananas
Here's what you'll need:
Bananas (obviously)
Sugar
Cinnamon
Nutmeg
Cooking spray
So few ingredients and this recipe literally takes just minutes to make! I love easy! And I love delicious!
Start by slicing the bananas. Coat a skillet with cooking spray and set on the stovetop on medium heat.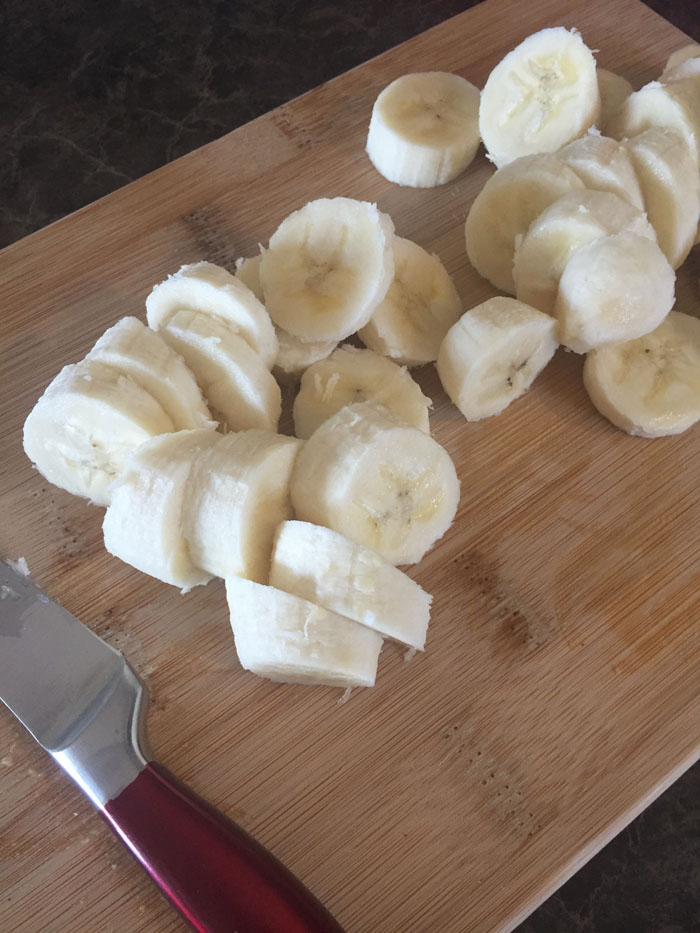 Mix together all your seasoning in a small bowl and set aside. Place the banana slices into the skillet and cook for 2 minutes.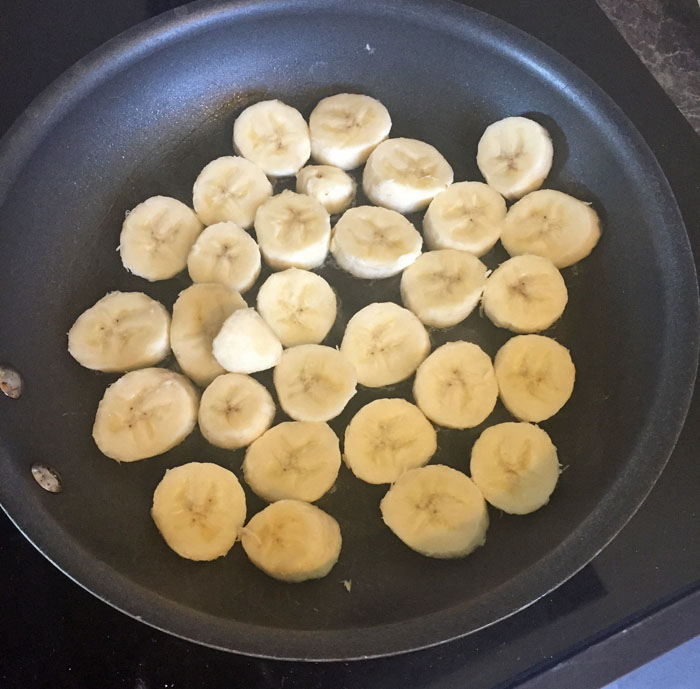 Sprinkle half the seasoning mixture over the banana slices. Turn them over, and sprinkle the remaining mixture on them. Let them cook for two more minutes.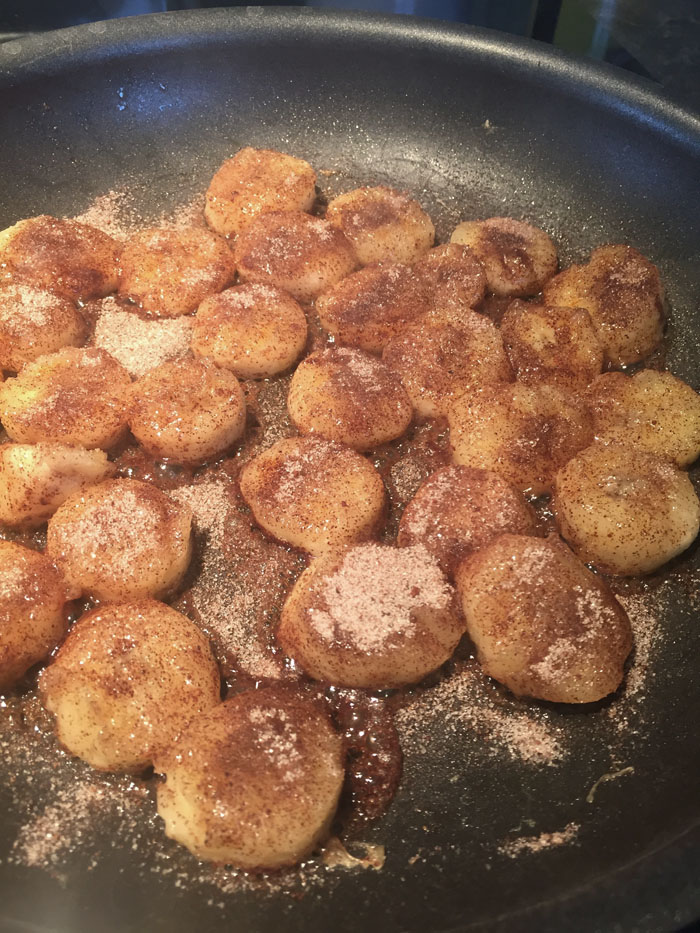 You can eat them by themselves or use them to top vanilla ice cream! Yum!

Cinnamon Bananas
Ingredients
2 ripe bananas, sliced
2 Tbs sugar
1 tsp cinnamon
¼ tsp nutmeg
Cooking spray
Instructions
Slice the bananas
Spray a skillet with cooking spray and warm to medium heat
Mix spices together in a small bowl
Place the banana slices on the skillet
Cook for 2 minutes
Sprinkle with half the cinnamon mixture
Turn the bananas over
Sprinkle with remaining cinnamon mixture
Cook for 2 min
Check out my full
recipe index
. If you are looking for other healthy snacks and desserts, try these:
Follow me on Pinterest for more recipes!