This post about preparing for a military move has been compensated by Collective Bias, Inc. and its advertiser. All opinions and tips are 100% mine. #RoadTripOil #CollectiveBias
We celebrated our first anniversary while living in Georgia. Our second anniversary, I lived in Indiana while Travis lived in South Korea. On our third anniversary, we lived together again, but this time in Missouri. And this week we are moving to Tennessee, where we will most likely end up spending our fourth anniversary. Military moves (also known as PCS) come with the territory, but I have to admit I had no idea we'd move this much in such a short amount of time.
I might not be a military move expert, but I'd say I've learned quite a bit in the last few years. That's why I wanted to give you a few tips to prepare for your own military move, especially since we are currently in PCS season.
Travis and I pretty much always do a partial DITY military move. We let the military hire a moving company for us to do most of the work, and we take whatever we can in our own vehicles. We always drive both our vehicles separately to our next duty station. I'll be writing this post from that perspective.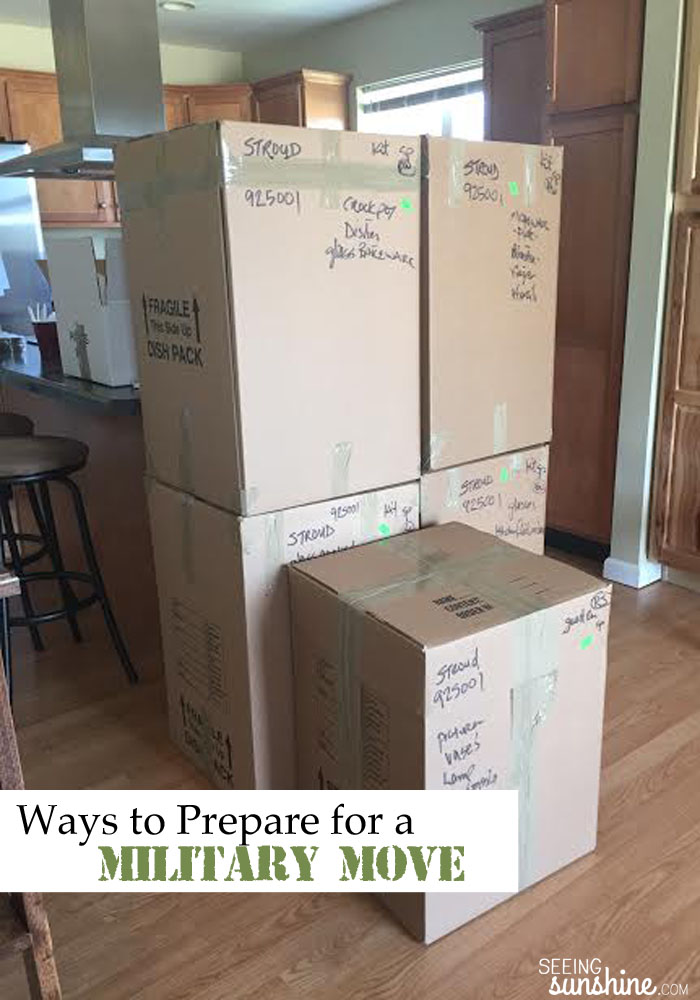 Preparing for Your Military Move
1. Pack What You Need
Be sure to pack anything and everything you'll be needing on your road trip to your next duty station, your stay in a hotel, and the first few days in your new house. I always pack a suitcase with some clothes, toiletries, and other essentials just like if we were taking any other trip.
I pack our sheets, bedding, a shower curtain, and a couple towels. We take these items with us so that we get to our new place, we can shower and sleep comfortably before our household goods arrive. Don't forget to pack some toilet paper too!
We also pack anything that is incredibly valuable to us, important documents, or anything else we don't want the moving company to handle. All of these items either go in our vehicles or go into a small room that we label "DO NOT PACK."
2. Prepare for the Movers
Be sure you take down all photos off the walls and set them on the floor. Take down curtains. You can also mark each room with a post-it note so the movers know how to mark the boxes — "Office," "Girls' Room," "Guest Bedroom."
Put any small items like hardware into sandwich bags, so they don't get lost in all the packing paper. I also put all the stuff inside our junk drawers or junk baskets into large sandwich bags. I've had movers just empty the drawer's contents into a box, which is rather frustrating while unpacking. I like to keep certain drawers' contents together.
Most likely, your moving company will not take things like candles, lighters, food, and any liquids. I put all of these aside into my "DO NOT PACK" room, so that we can take them ourselves.
3. During the Packing
It can be a bit awkward just standing there watching your packers pack all your stuff. I felt bad not helping. But your job during this process is to watch them, answer questions, and make sure they don't miss anything. I suggest marking the boxes as they go so you know what is in each one. Typically, I can't read their writing or they only write one item that's inside each box. I like to know which box to open when I'm trying to find something while unpacking. Just be polite about it.
As they finish each room, go through it and check to make sure everything was packed. Once, I found a few baking sheets under our oven that they had missed. You can also let them know which items are most important to you, so they can be extra careful with them.
We have never tipped our movers before, but we do always provide a meal or snacks. We have gotten donuts and ordered pizzas before. Be sure you at least have water for them, especially if it's hot outside.
3. Clean For Inspection
After all your stuff is packed and loaded, it's time to clean. Whether you are selling your house, renting it, or live on post — you'll have to clean the house before moving away. I make sure I always keep all our cleaning supplies in our "DO NOT PACK" room so that we can clean like crazy as soon as the movers leave. Wherever you live, you should be given a sheet of all the things that have to be cleaned. A lot of times you have to have the carpets shampooed professionally. Some places will even come inspect it before you leave.
4. Prepare for the Trip
Most likely a PCS also means a road trip. Perhaps you are only going a few hours or you may be driving across the country — either way you should prepare for the trip. One of the best things to do is make sure your vehicle is ready for the long drive. The last thing you want is to end up on the side of the road with a packed car and a frustrated family.
One of the number one things you should do to prepare for this military move road trip is to get your oil changed. All my life my dad has changed the oil in my car, so I haven't had to worry about. Of course, Travis could do it himself but when you are in the midst of moving to another state, who has time to change the oil themselves? That's why we went down the road to Walmart. Most Walmarts have an automotive care center, so you can let the experts save you time and money by changing your oil for you. Plus, you can do any last minute shopping inside while they fix up your car.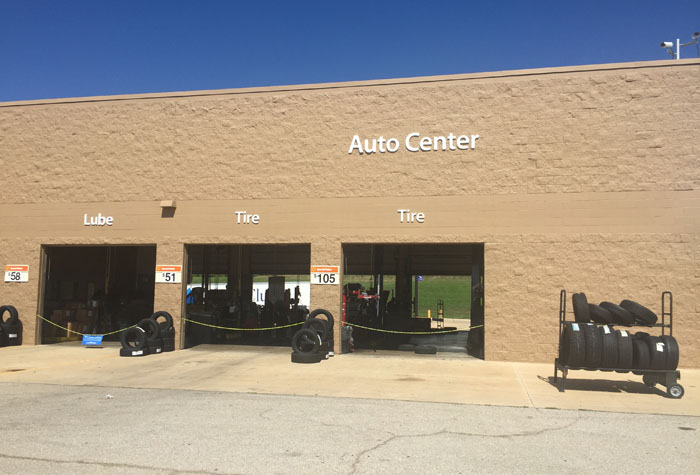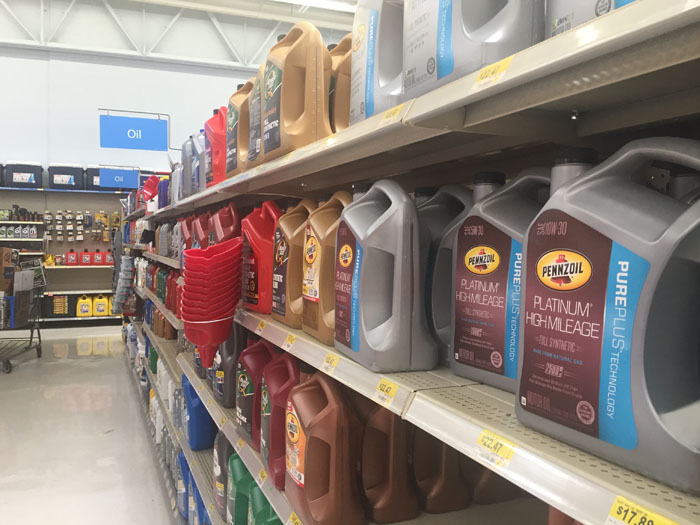 For our car, we used Pennzoil Platinum®: Full Synthetic Motor Oil with PurePlus™ Technology because it helps clean out any sludge left behind from other oils. I loved that they even vacuumed the inside of the car for us.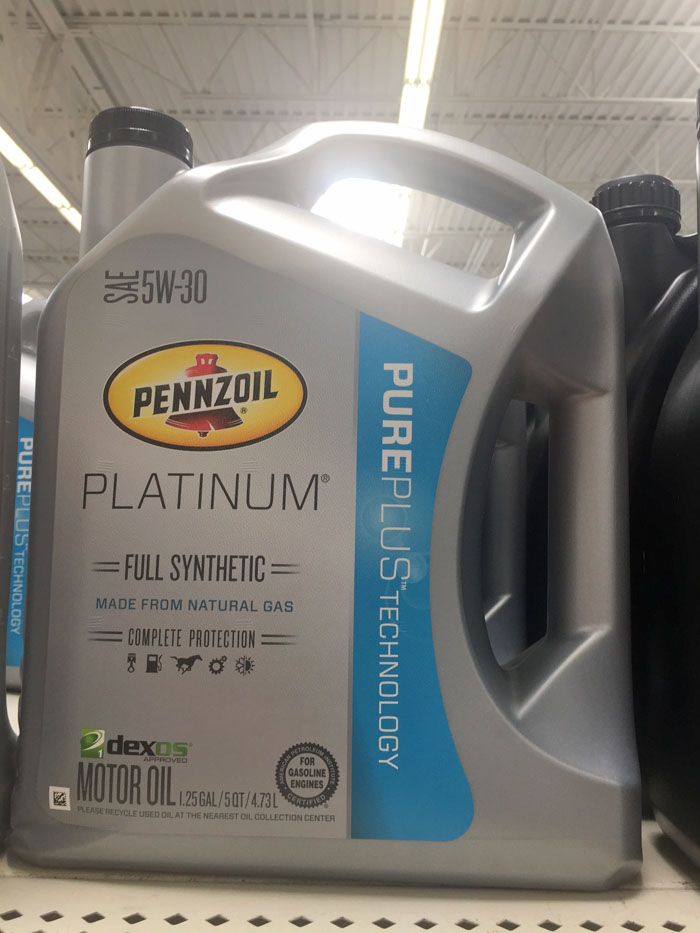 For our truck, we had to use a different type of oil. The truck has more than 200,000 miles on it. If you have a new or late model vehicle with more than 75,000 miles, try the Pennzoil® High Mileage Vehicle® motor oil because it helps reduce leaks and oil consumption in higher mileage engines. I know in the midst of stressful military moves, we all want to keep our engines running clean and strong. Right now, until September 28, the high mileage oil change is on sale for $35.88.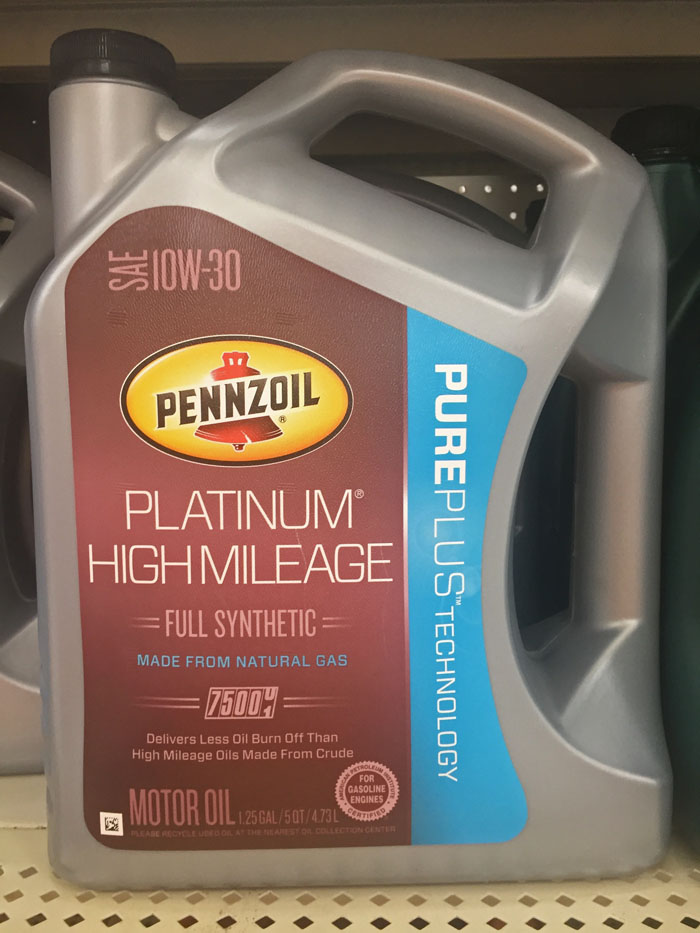 Be sure to read all of my Summer Road Trip Tips so you can fully prepare for the trip to your next duty station.
What other things do you do to prepare for military move?
Check out my other posts:
Be sure to follow my Pinterest boards Military Life and PCS Tips.