It was 2007 and I was driving back to my college apartment for the last time as a student. My best friends were in the car with me as we listened to "Who Knows Who Cares" by Local Natives. I began to merge onto the 465 exit when the song sang, "Is my life about to change?"
The words hit me as I turned the steering wheel just slightly to make the car follow the curve of the road. The road was completely different than what it used to be. Dirt and machinery were everywhere. They were building a new and better highway. I looked around at the changes taking place on the road and realized my life was about to change in very big ways.
I would be graduating college. Leaving all of the best friends I had made. I would be moving into my own place and living by myself for the first time. Most of all, I would be searching frantically for a job before the student loan bills started pouring in.
I was entering a construction zone. The thing about construction is that no one likes it. It slows you down. It can be confusing. It is a hassle. No one likes change.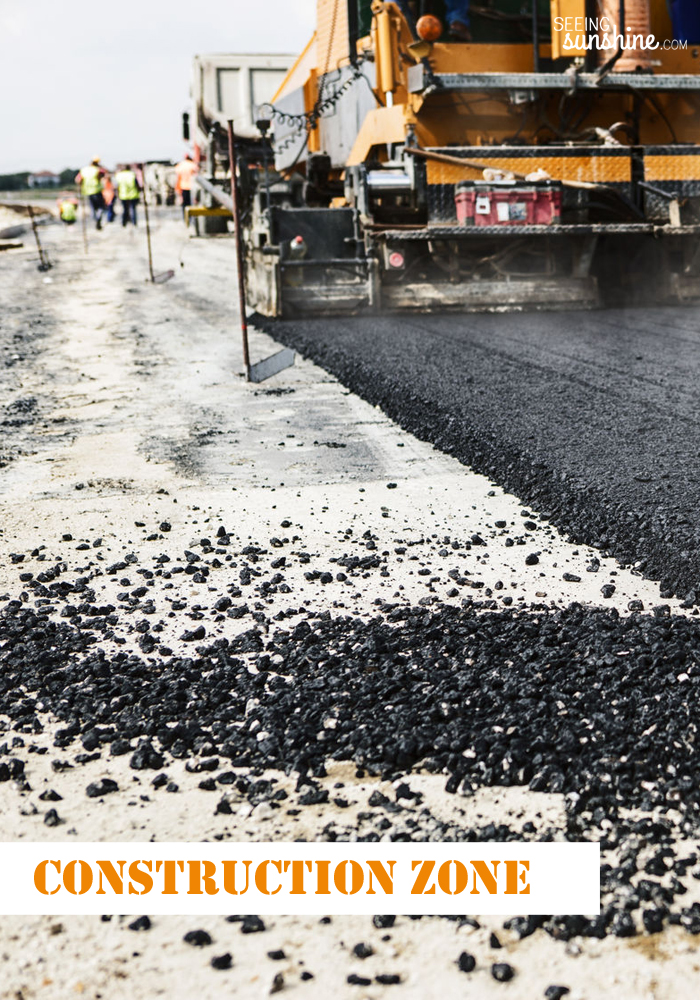 Earlier this year, I drove back home to my parents' house by myself for my brother's wedding. It was late, and I was hoping to make it home before dark. I finally got into Indiana where I began to recognize all the roads. I knew where I was going, but due to construction I had to get off the interstate and take some back roads so I wouldn't be sitting in traffic all night.
No problem. I know these back roads, I thought. But little did I know that due to more construction the roads had completely changed. I ended up getting lost, turned around, and wasn't quite sure how to get to where I thought I was headed.
Construction is no fun, but worst of all, it can cause you to get lost. Sometimes construction takes so long we think we'd rather just have left the roads the way they were. But once the construction is finished, we have a brand new road that is much easier to drive on and makes our trip even better. Sometimes we get so frustrated during the construction period that we forget we must have construction in order to get to the final product — the brand new road with better signs and more lanes.
As college ended, I was entering a construction zone. My life was changing. It was confusing at times. It was definitely a hassle some days. There were times I just didn't like it — times I wished I could just go back to the old road. Looking back, though, I know that that construction zone was worth the stress and the confusion. I came out on the other side with new smooth pavement, more lanes, and bright new lines.
I still go through construction zones. We all do. It's just a part of life. Some are more difficult than others. But we have to remember to be thankful for those big orange barrels and flashing signs. Construction zones are the only thing that can help us get to the new pavement.
Are you in a construction zone? How can you turn an attitude of annoyance or anger into an attitude of gratefulness?
You may also want to read: