As you may know, I'm a big believer in marriage. I think it's important to strengthen our marriages in any way we can. There are tons of ways to do that, but today I want to share one that is extra fun. This idea doesn't just strengthen your marriage, it is also a way to spice up your relationship. Yes, this post is all about spicing things up in the intimacy department.
(Caution: To all family members reading this, you may not want to continue. Sorry Grandma, Grandpa, mother-in-law, etc.)
I saw this idea on another blog while Travis was away in Korea, and I saved it to keep in mind for a homecoming gift. Of course, as most military families know, reintegration can be complicated. This fun game didn't seem appropriate at the time.
It wasn't until a few months later that I pulled the idea back out. Our three year anniversary deserved something spicy and fun! So I bought this gift, set it all up, and surprised Travis with it. He loved it. So did I. We had a fun time, and I know adding this into our intimate relationship helped strengthen our marriage.
So what is it?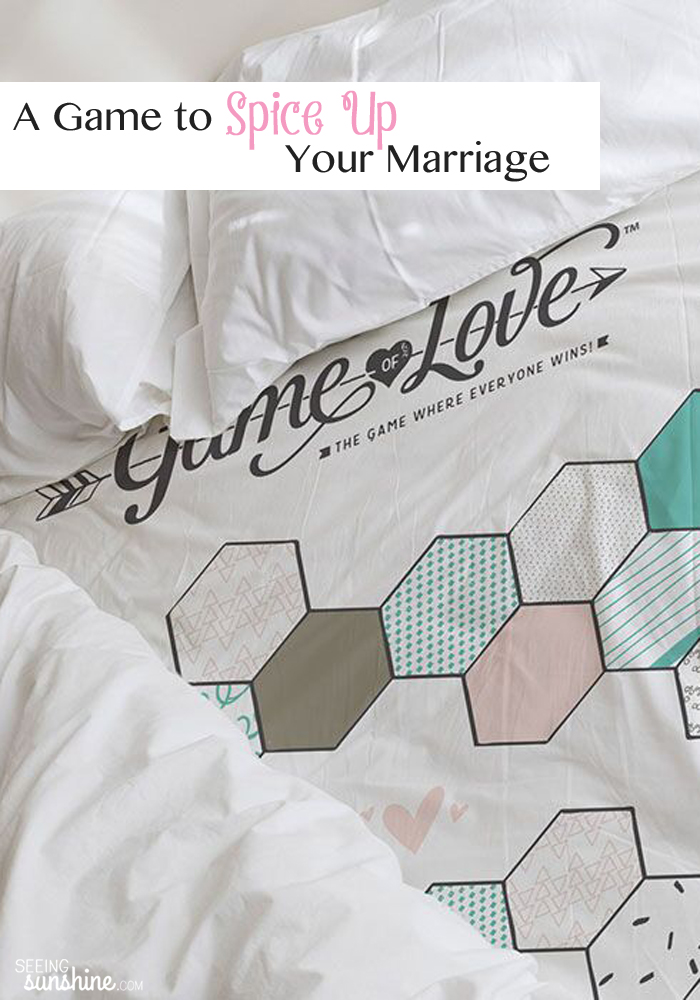 The Game to Spice Up Your Marriage
The Game of Love is a customizable bedroom board game. I love that it's customizable so that it can be modified to fit any level of intimacy and you can choose what you and your spouse are comfortable with. The game comes with a cute, printed blank board game on a fitted sheet. They include washable fabric markers for you to fill in each space on the board.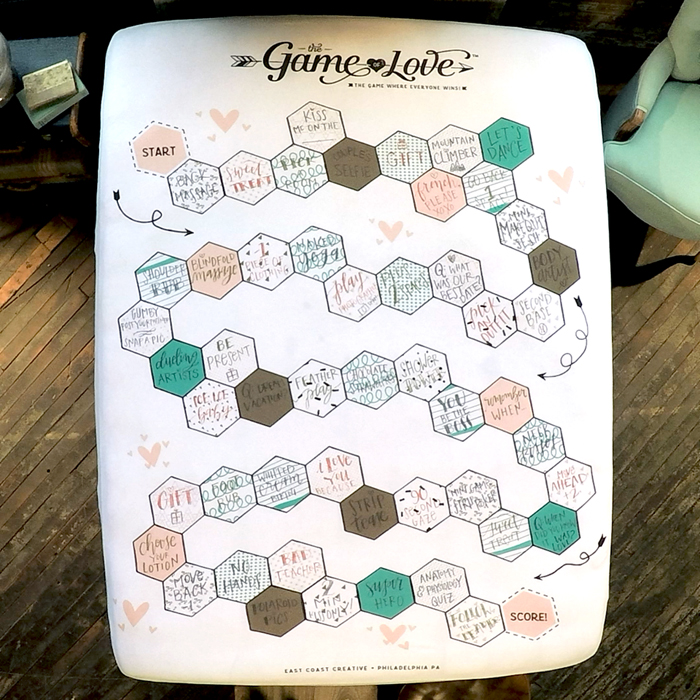 The best part is you don't have to come up with the ideas on your own. Purchasing their kit gives you full access to the Idea Vault, which is full of activities, questions, gifts, and other ideas for every level of intimacy including warm, hot, hotter, and smoking hot. I love that they categorize all their ideas. Once you have the board all filled out with your markers, you put it on your bed, roll the die and start playing!
I had a lot of fun preparing for this anniversary surprise and choosing which activities and questions from the Idea Vault to use. I know Travis was surprised when he walked into the room to see a much different looking sheet on our bed. It was a fun night where we could be both silly and steamy, and I think that's the perfect combination for an intimate marriage.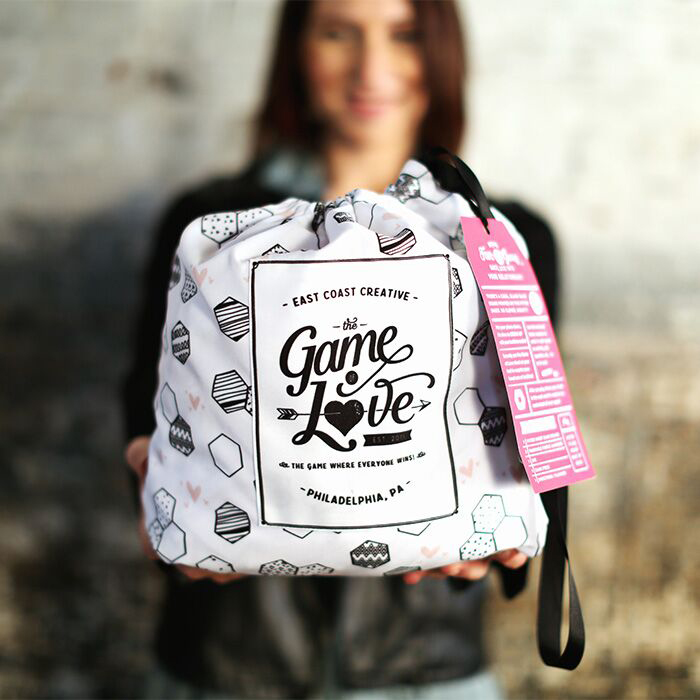 Oh, and I forgot to mention that the package comes in plain box so that if someone else finds it on your doorstep (perhaps the person you are surprising), they will have no idea what's sitting inside the box! This company has thought of everything! Seriously, they even sell glow in the dark body paint …
What are some ways you know of or may have used to spice up your marriage?
Check out these other posts for marriage ideas:
 Do you follow my
marriage board
on Pinterest because it is full of great ideas!