I had lots of comments when I posted my Missouri home tour and showed you all our house. Lots of family especially liked being able to take a tour if they couldn't visit. I decided I should do the same again in our latest house here in Tennessee.
This is a picture-heavy post, but who doesn't like to look at pictures? Just keep in mind that I'm not a professional photographer and don't claim to be! The lighting isn't wonderful and it's hard to get an entire room in one shot!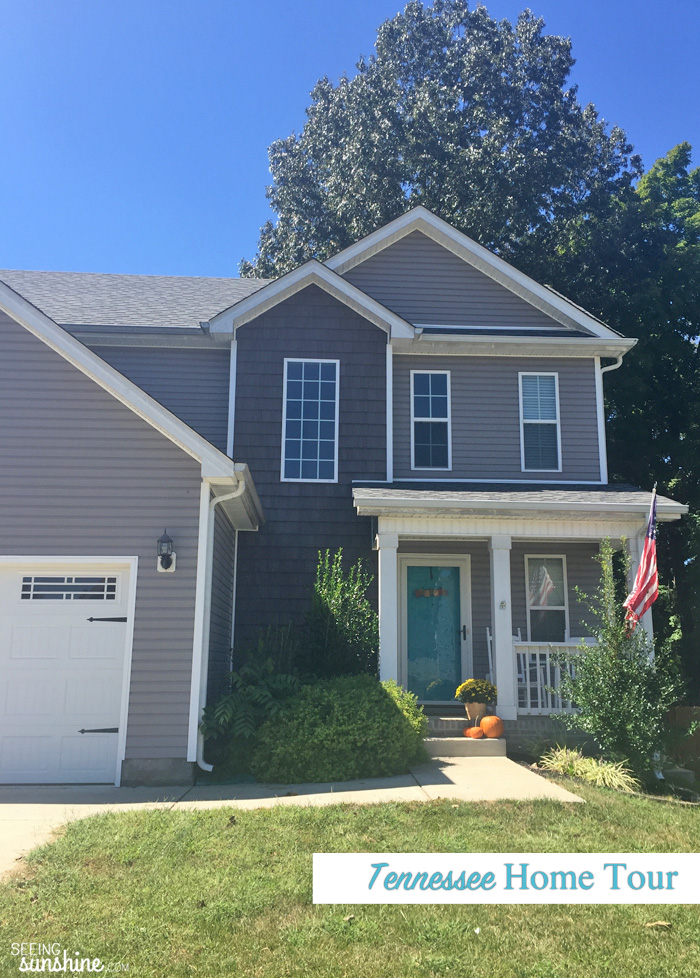 Let's start with the living room. We have two large closets, a small entry way, and a half bathroom all located in the living area of the first floor.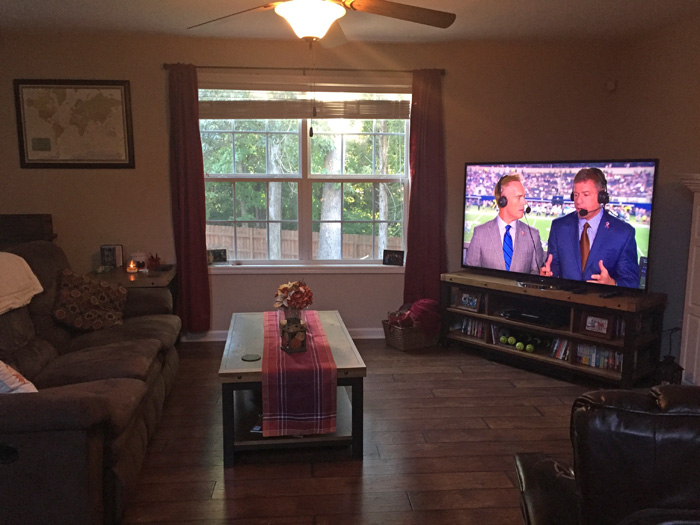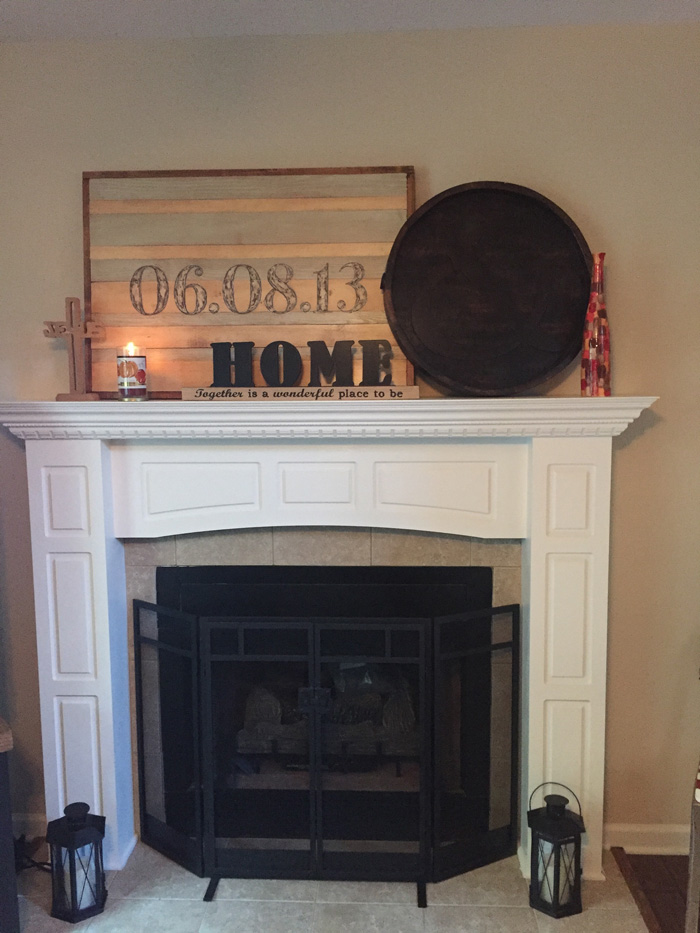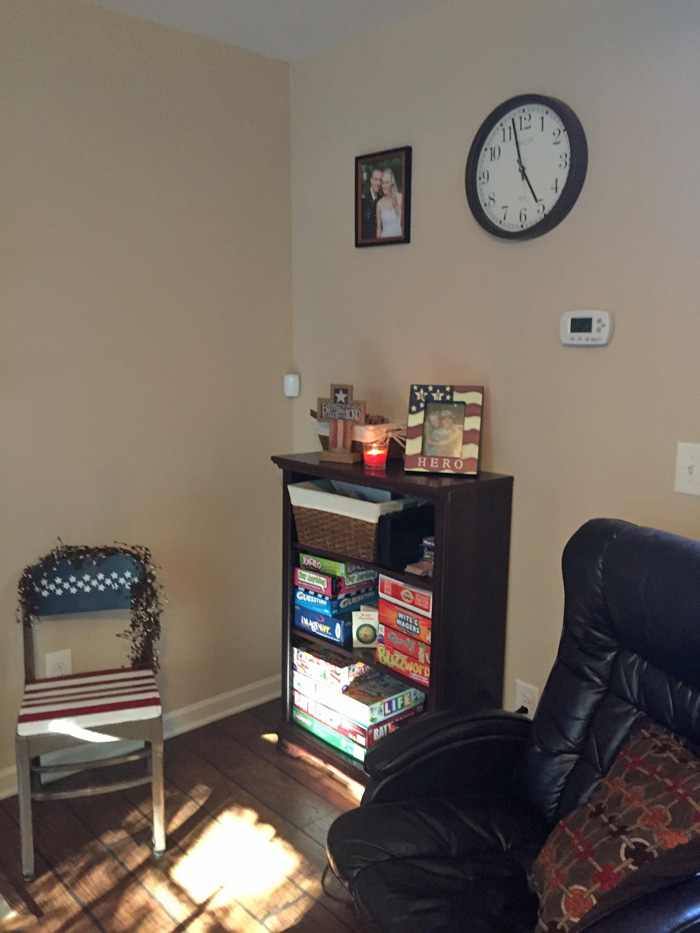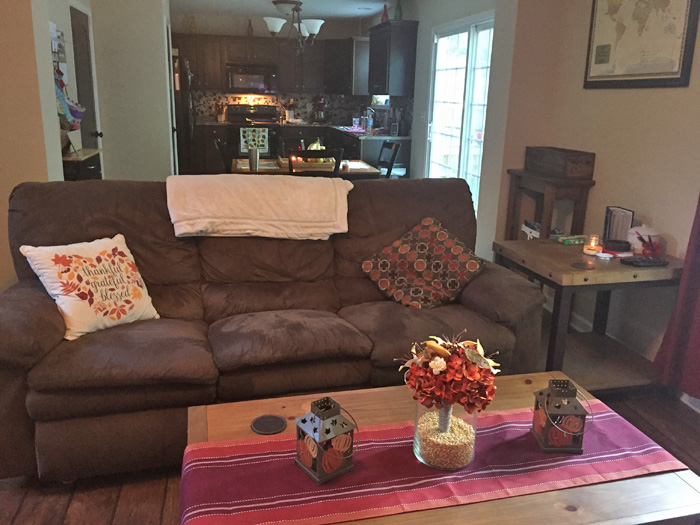 Off the living room is the dining room with a sliding glass door that goes out to the deck and fenced in backyard.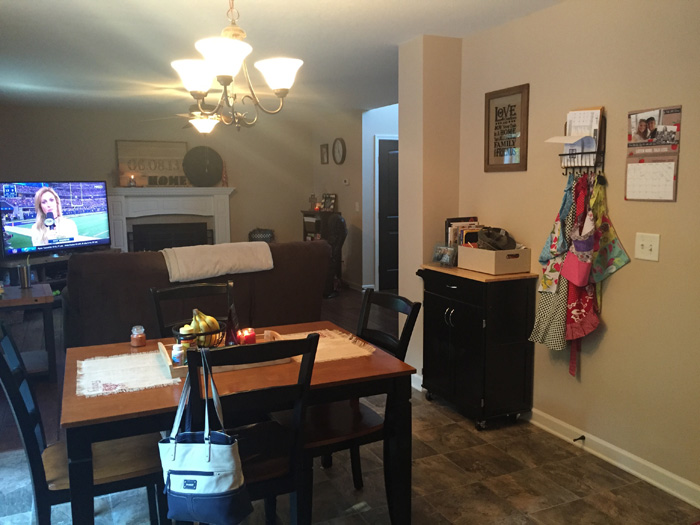 Just beyond the dining room is the kitchen complete with a pantry — something we didn't have in our last house! The door to the garage is also between the dining room and kitchen.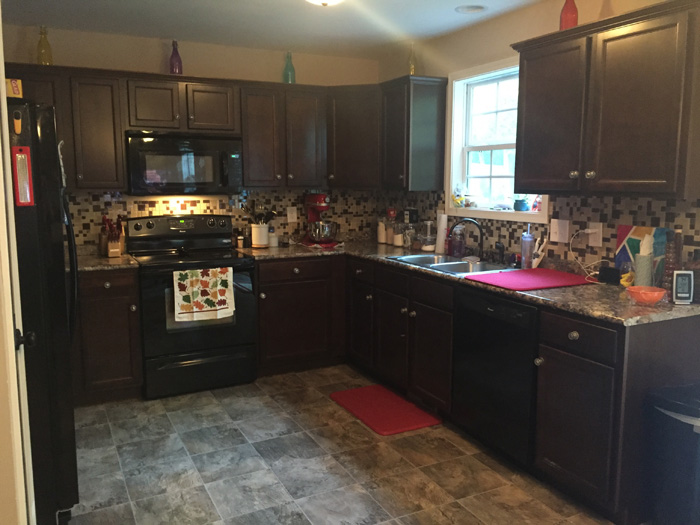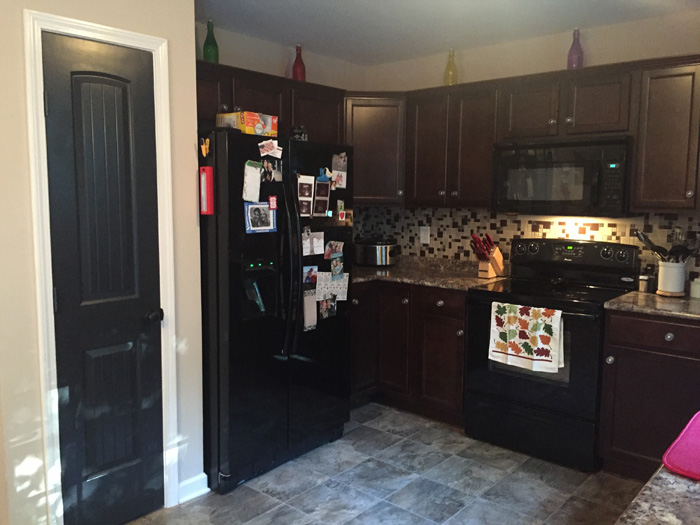 Now, let's head upstairs! Here is the collage wall we did up the stairwell. I love it! I need to add just one more photo to include the newest addition to our family. Maybe just a big photo of my stomach, what do you think? 🙂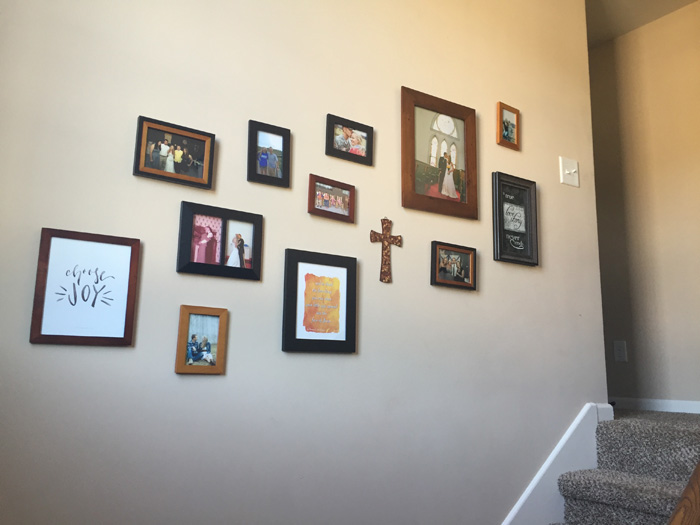 Here is our master bedroom, which I just love. It has vaulted ceilings, a large walk-in closet, a huge window, and a full bathroom.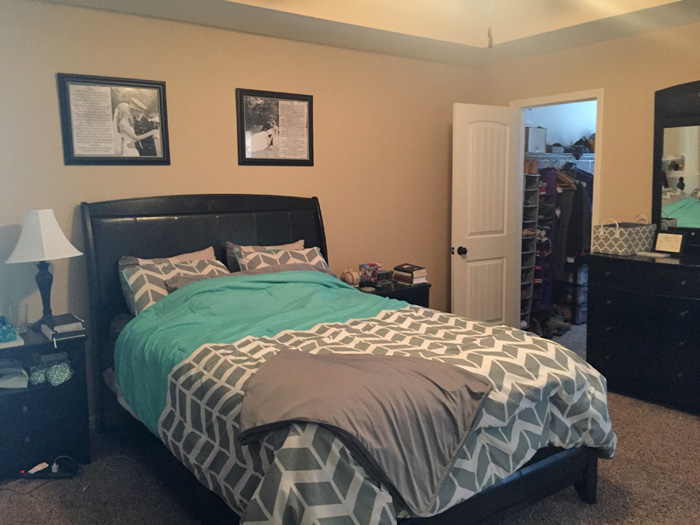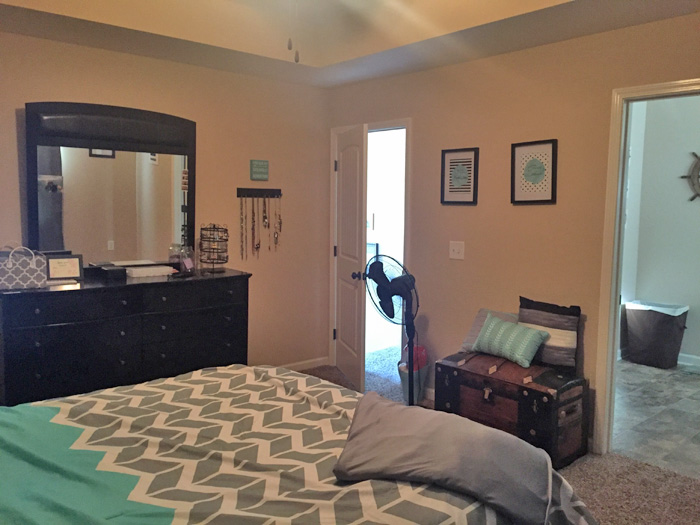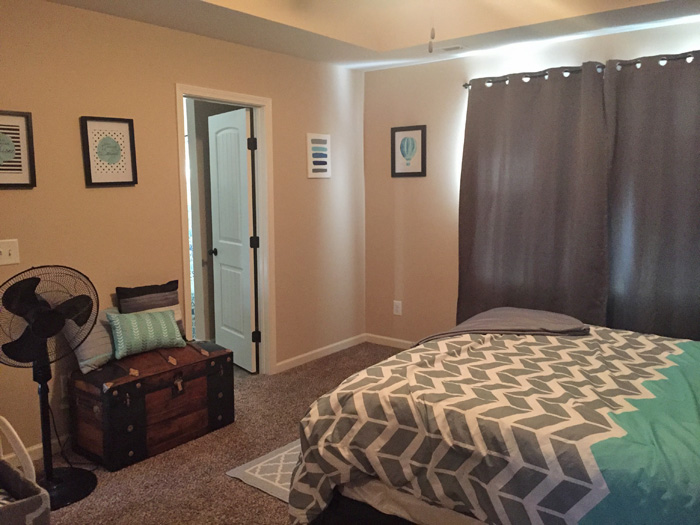 Here's our bathroom. It's huge. This photo is just one side of the bathroom.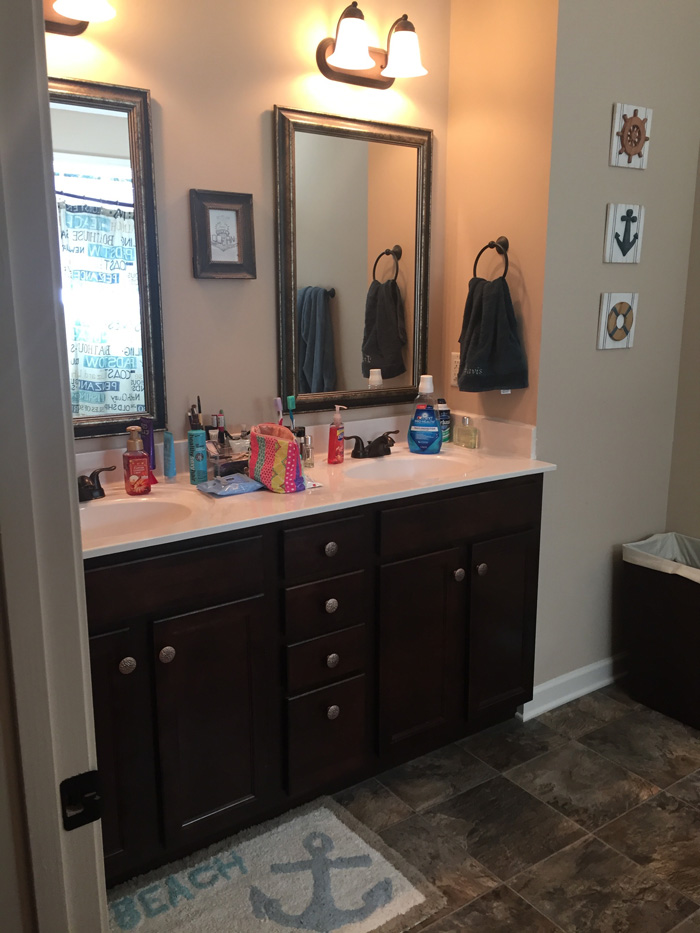 Upstairs, we also have a linen closet and a closet for our washer and dryer. There's a bathroom in the hallway.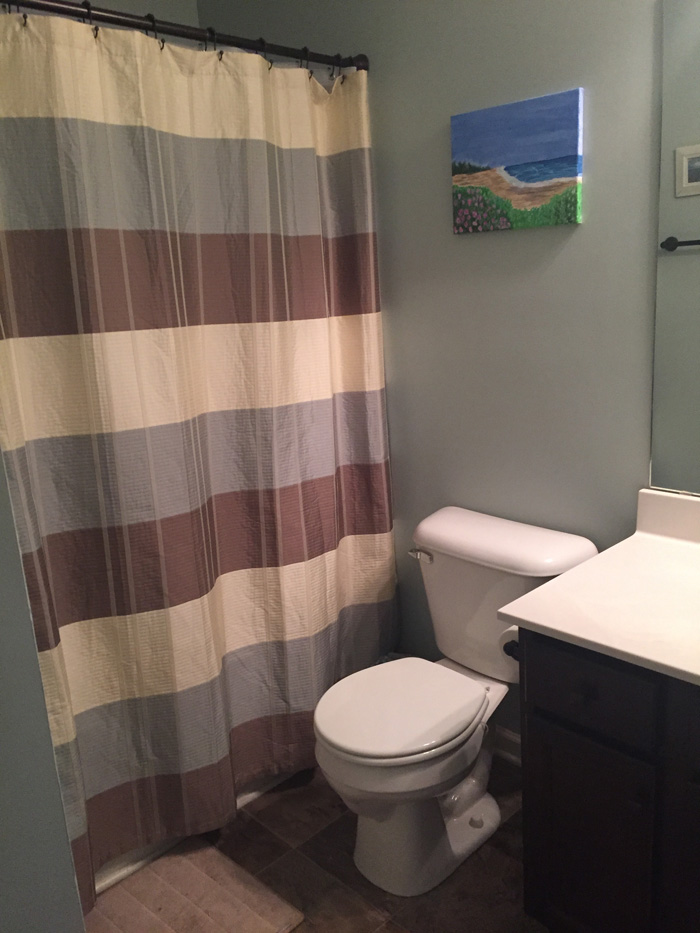 Then, we have the guest room.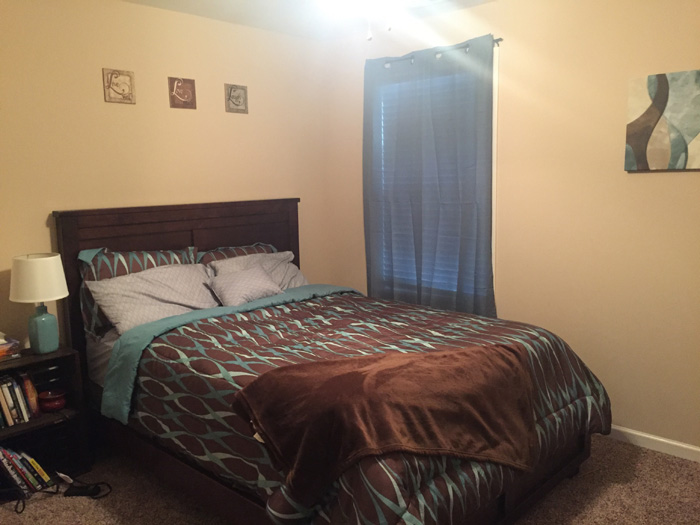 And lastly, we have my office, which will eventually become the nursery. I'm sad to give up my office space, so I'm not quite sure where I'll put my desk.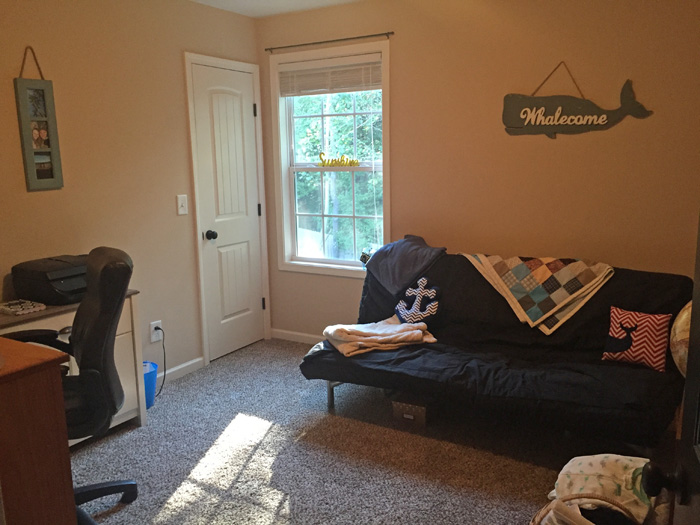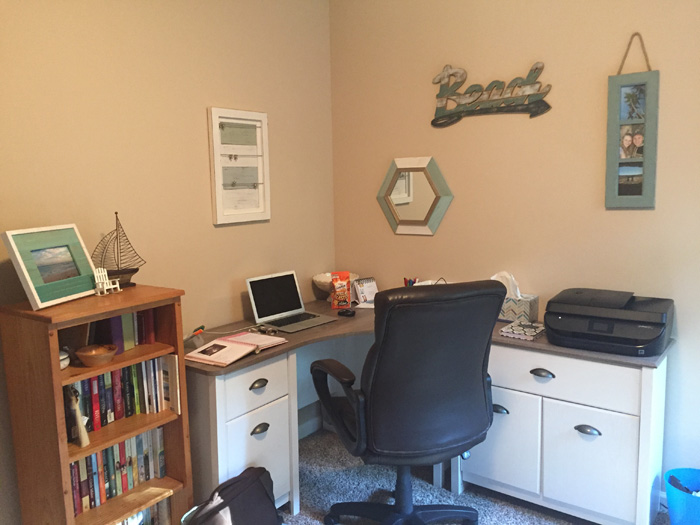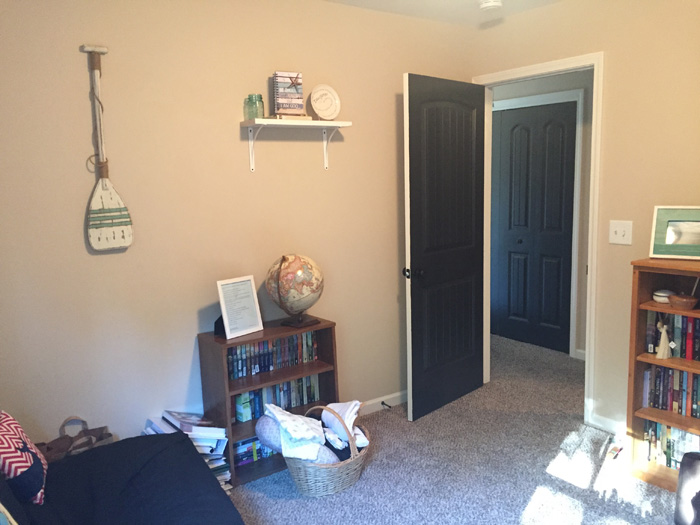 What do you think? Who's coming to visit our new home?
Be sure to check out our last house too — Missouri Home Tour.