Happy first day of fall ya'll! It's here, it's finally here! I feel like everyone loves fall. In fact, I don't think I've ever met anyone who didn't like fall. It's just the best! And with it comes pumpkin — cake, bread, drinks — pumpkin everything! So how about some pumpkin chocolate chip cookies?
In honor of the first day of fall, I wanted to share a pumpkin recipe with you. My roommate Ricci used to make these cookies every fall and we all went ga-ga over them! I decided to whip up a batch myself and eat them all myself share with friends and co-workers.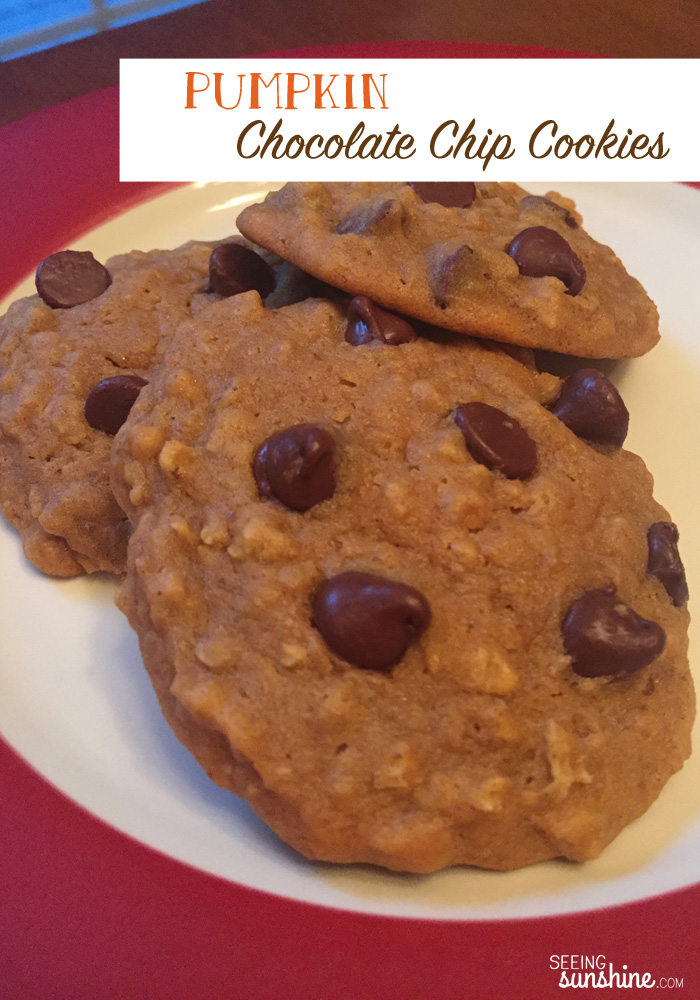 Pumpkin Chocolate Chip Cookies Recipe
Here's what you'll need:
Flour
Oats
Baking soda
Salt
Cinnamon
Nutmeg
Ginger
Butter
Brown sugar
Sugar
Egg
Vanilla
Pumpkin pie mix
Chocolate chips (Any kind you want. Dark chocolate, anyone?)
These cookies are pretty simple to make. You start by mixing most of the dry ingredients together in a bowl.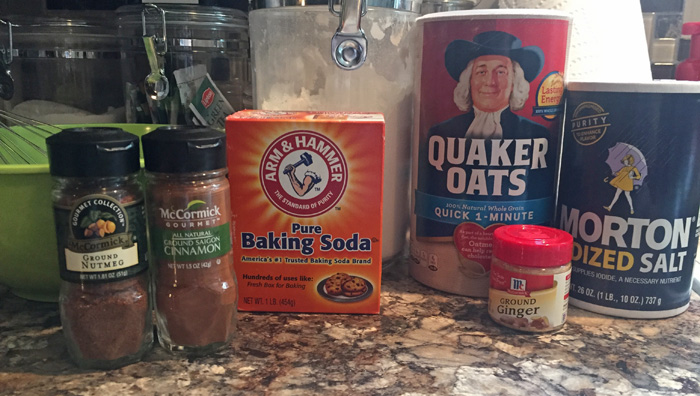 Then you cream the butter and sugars together. I did it in my KitchenAid mixer. Then add in the egg and vanilla. Then the pumpkin.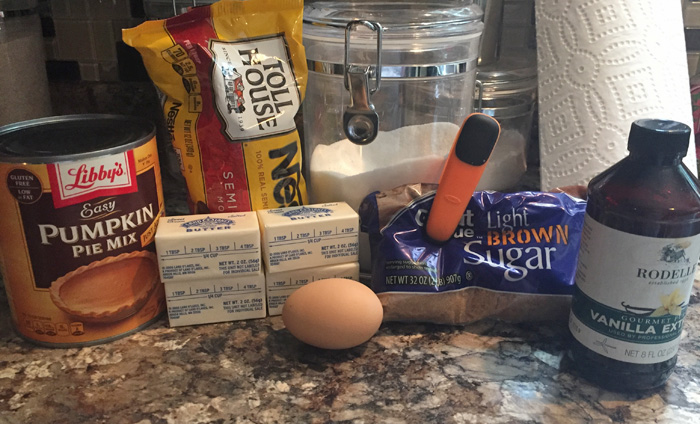 Next, while the mixer is stirring I added in the dry ingredients. Then threw in the chocolate chips, did a couple stirs and the dough was ready. I let the dough sit for about 5 minutes to let it set up. Then scoop it onto a cookie sheet. I used parchment paper so there is less of a clean up! Bake and eat! These are so yummy when they are warm!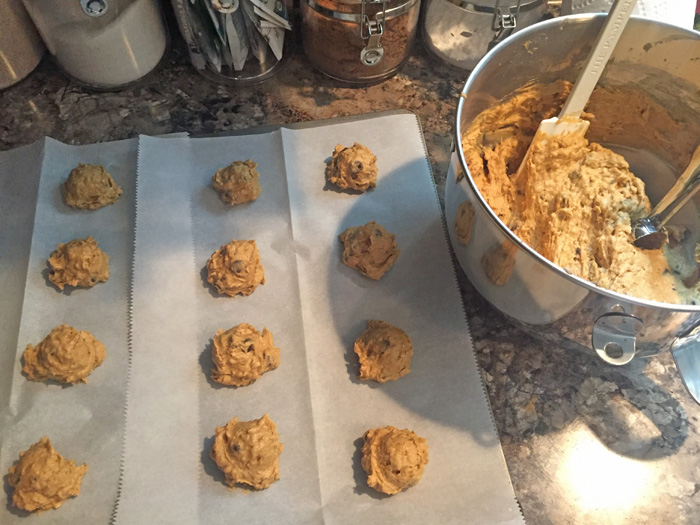 Pumpkin Chocolate Chip Cookies
Ingredients
2½ cups flour
1½ cups oats
1 tsp baking soda
¾ tsp salt
1¾ tsp cinnamon
¼ tsp nutmeg
¼ tsp ginger
2 sticks butter, softened
1⅓ cups brown sugar
⅔ cup sugar
1 egg
1 tsp vanilla
1¼ cups pumpkin pie mix
1½ cups chocolate chips
Instructions
Preheat oven to 350 degrees
Combine flour, oats, baking soda, salt, cinnamon, nutmeg, and ginger. Set aside.
Cream together butter and sugars.
Blend in the egg and vanilla.
Add the pumpkin pie mix and stir well.
Slowly add in the dry mixture while stirring.
Once combined, add in the chocolate chips.
Let dough sit for five minutes.
Scoop into balls onto baking sheet lined with parchment paper.
Bake for 12 minutes.
What's your favorite pumpkin recipe?
Be sure to check out my other recipes: