One of my all-time favorite things about pregnancy so far is getting to tell people about it. It's so incredibly fun to watch people react when you give them the news that they are going to be a grandma/aunt/great-grandma, etc. It's really fun when your pregnancy announcement is totally out of the blue and they don't expect it at all. Like for our first pregnancy — watch our families react in this video.
It's also super fun when your family knows how much you want a baby and know you've experienced loss before. It makes it extra special because people are so happy. I love genuinely happy and excited reactions, and we got quite a few of those.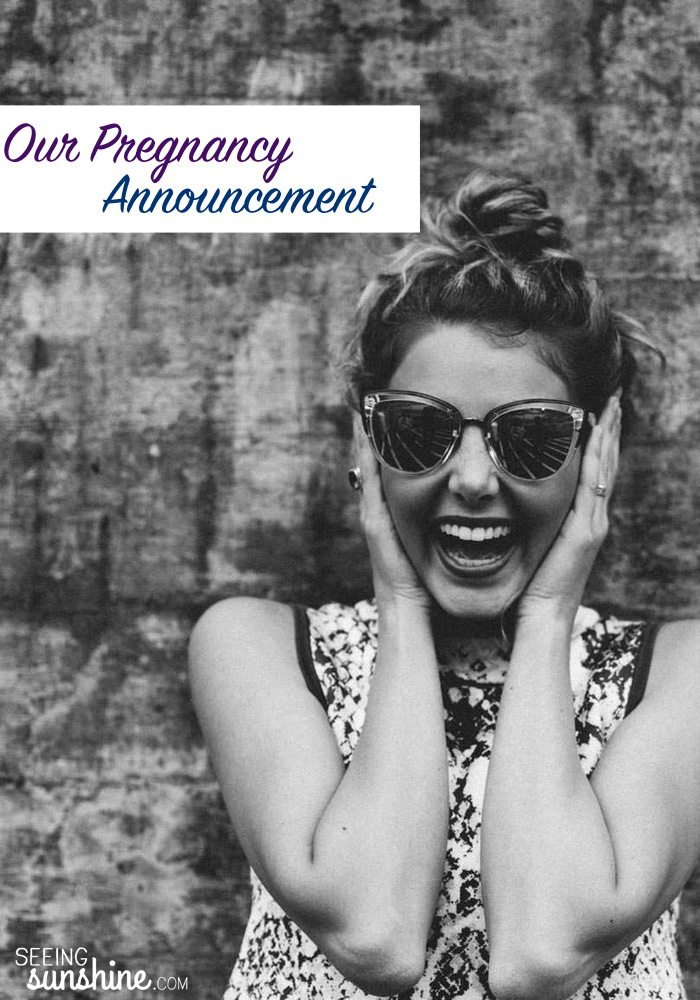 We didn't get videos of everyone, and some people's videos didn't turn out. Travis accidentally held the phone upside down and I can't for the life of me figure out how to rotate a video. Oops! So not everyone is included in this fun video of our pregnancy announcement.
How We Shared Our News
When we decided in Florida to go ahead and tell some of Travis' family, Travis and his dad had just got back from a big deep sea fishing trip. They had caught tons of huge fish, and Travis had sent me photos of the fish. We decided to ask his family if they wanted to see pictures of the fish. But they didn't know that as they scrolled through the phone, they would soon see a photo of me holding a positive pregnancy test!
Weeks later, after we had moved to Tennessee, we did the same thing but instead showed photos of our new house. You'll hear people commenting on the backyard and the ceiling of the master bedroom. Then, bam! A photo they weren't expecting.
Check out the video below, or if you can't see it for some reason — click here.
Our Pregnancy Announcement Video
We had so much fun sharing our news! After telling as many family members as we could, we announced it online for the world. You can read the announcement here. We shared it all over Facebook, and I still can't believe the amount of love and support we received. I especially loved receiving a private message from a woman who experienced a miscarriage last year and who is currently TTC. She took the time to congratulate me when I know it had to be hard to see yet another pregnancy announcement that wasn't hers. She said our announcement gave her hope, and that meant so much to me.
There are so many people who have been praying for us this past year and are now praying for this baby. To all of you, thank you so very much. Your prayers are being answered. And I truly believe this is our rainbow baby. I can't wait to share more about this pregnancy, and I really really can't wait to find out the gender and share it with you all!