One of the first things I did after finding out I was pregnant was download some pregnancy apps to my phone. I love looking at them to see how my baby is growing and get tips on babies, pregnancy, and my health. As a new mama-to-be, I have no idea what to expect or what's normal and what's not. There's so much to learn, and these pregnancy apps really help.
Of course, there are tons of apps out there. So how do we know which ones are best? Today, I'm sharing the five apps I use the most and keep on my phone.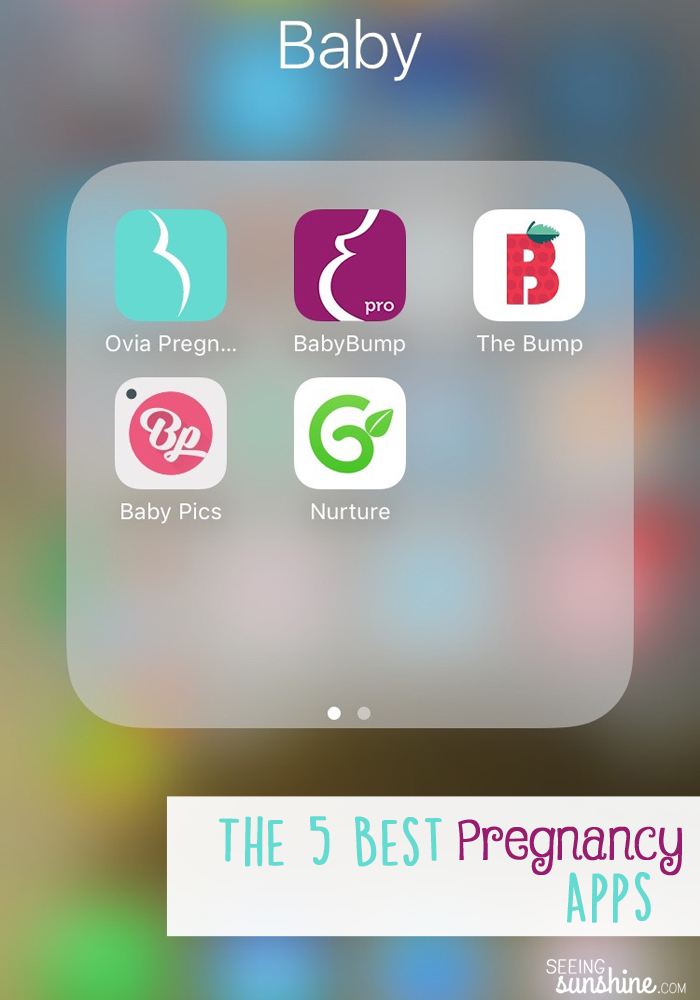 Try These Pregnancy Apps
This app, which is free, is probably my favorite because I think it has a ton to offer. You can personalize the app with a cover photo, your name, and your baby's name (or nickname). Every day the app sends you an email with an update on your baby's development and a short article that includes tips on pregnancy.
You can choose a theme and each week the app will tell you what size your baby is at. It can be fruits and vegetables or bakery items or what I chose — fun and games. I love that you can make it match your personality. As I type this, my baby is as big as a gameboy. I never would have known that if it weren't for Ovia.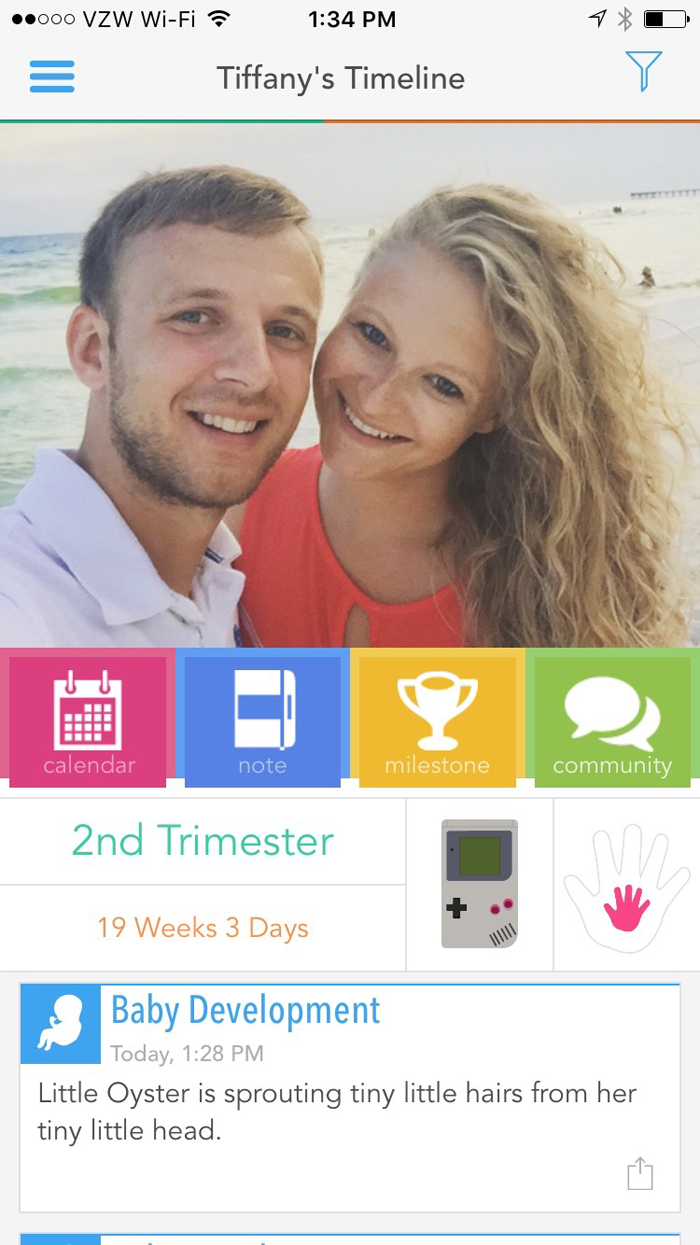 I love the feature that shows you how big the baby's hand is. This is super interesting to me, and so fun to watch it grow each week. The app includes a pregnancy by week feature that gives you tons of information on you and baby each week. There's a calendar, articles, videos, and a community for talking to other women and asking questions.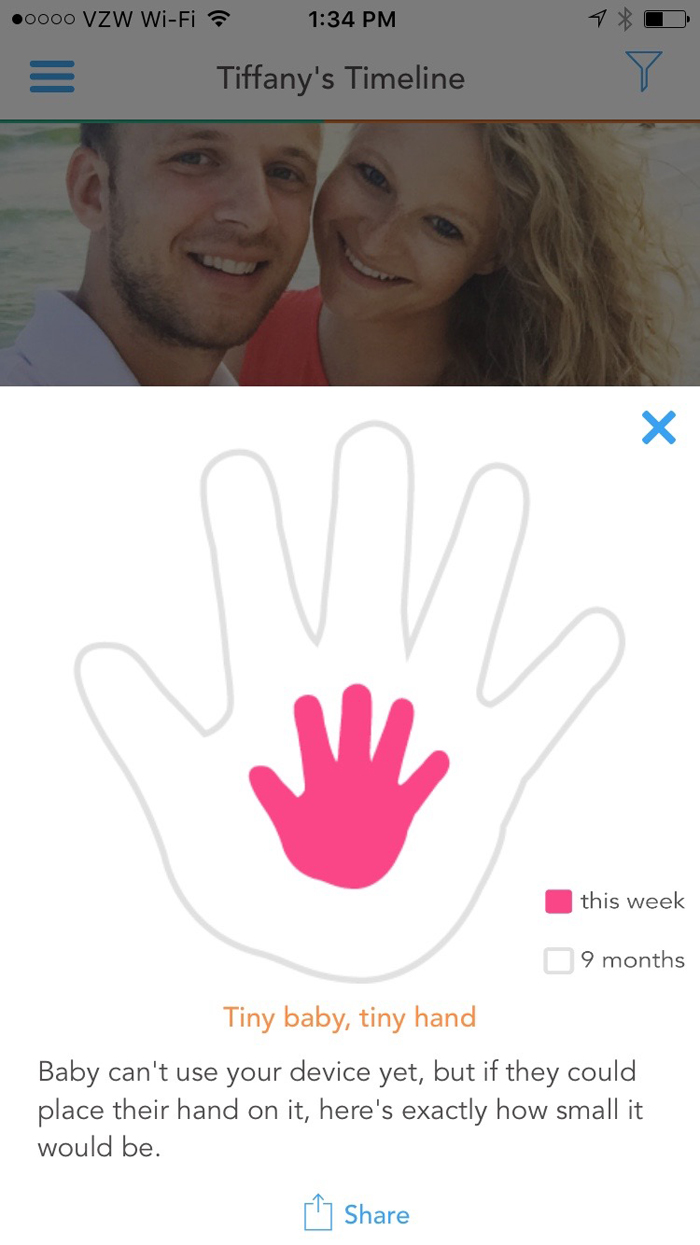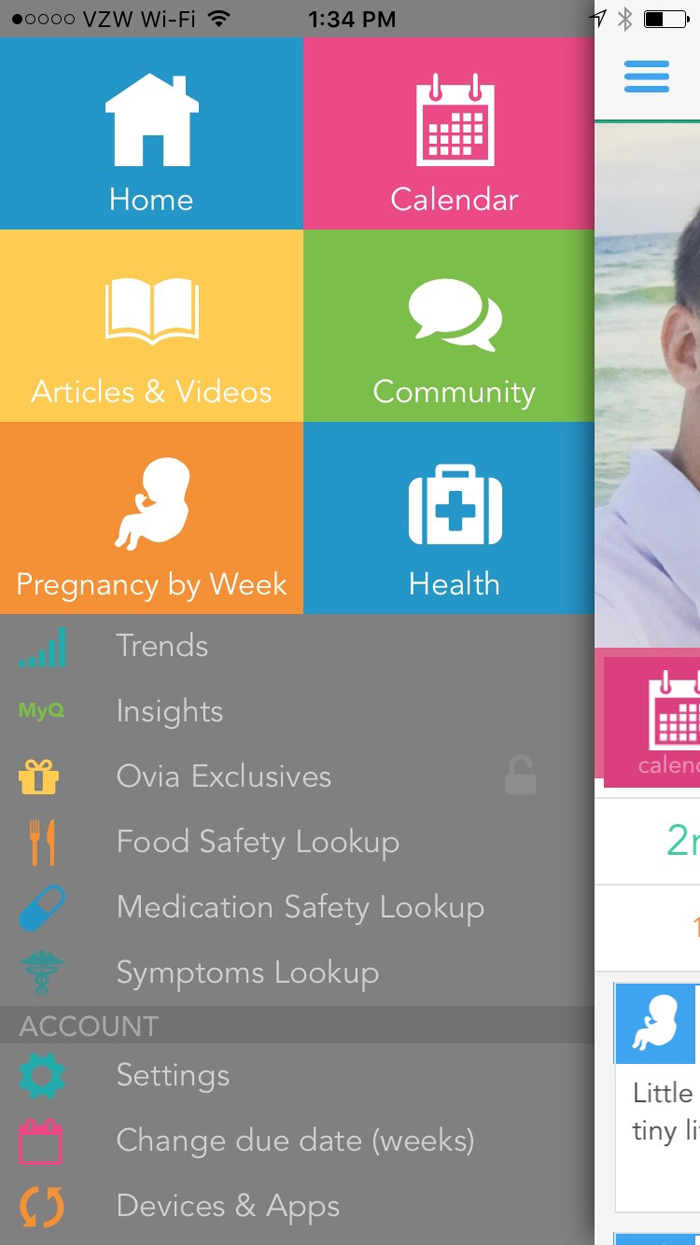 One of the reasons this is my top pic for pregnancy apps is because it has two features I haven't found on any others: Food Safety Lookup and Medication Safety Lookup. There have been many times I've wondered if I'm allowed to have certain foods or take certain medications. This app makes it so easy. I can go in and search for whatever I'm questioning and it will tell me if it's safe to consume or if I should steer clear. This part of the app has been super helpful!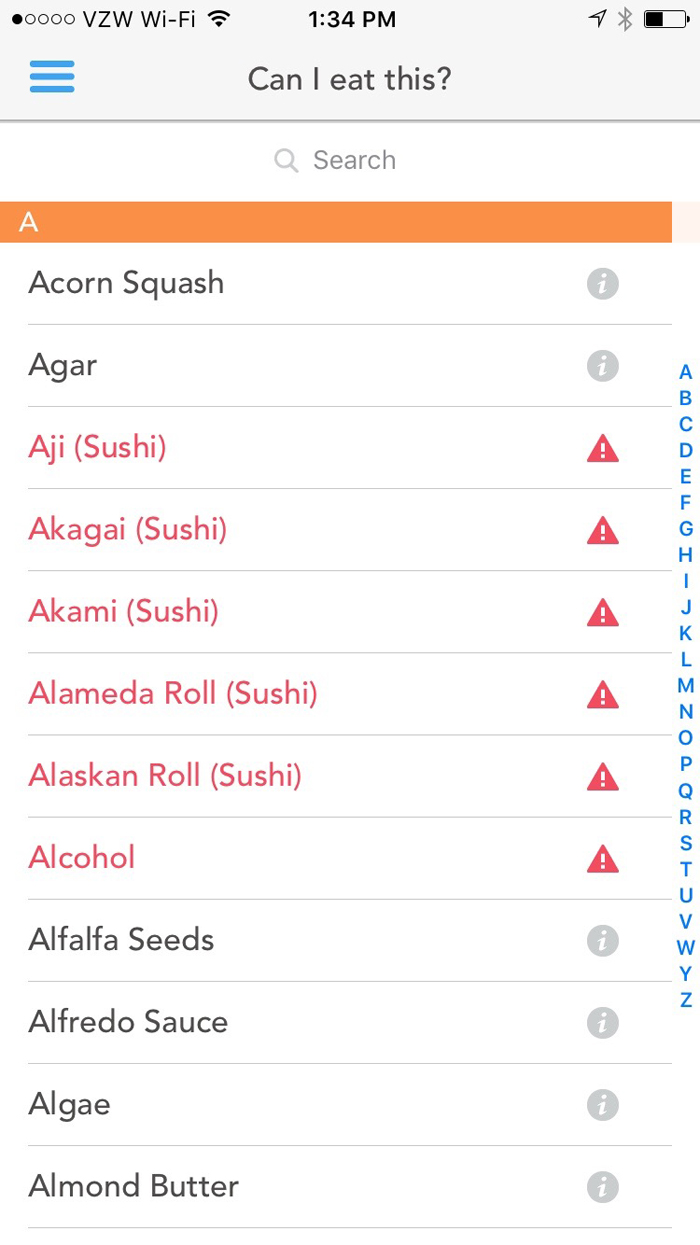 2. The Bump
This is my second favorite pregnancy app, and it's free too. The Bump has tons of informative articles on parenting, pregnancy, babies, … basically everything you could ever want to know. Travis and I love checking this app every Saturday when I hit a new week of pregnancy. It gives a quick summary of baby and your body for that week, as well as the size of your baby.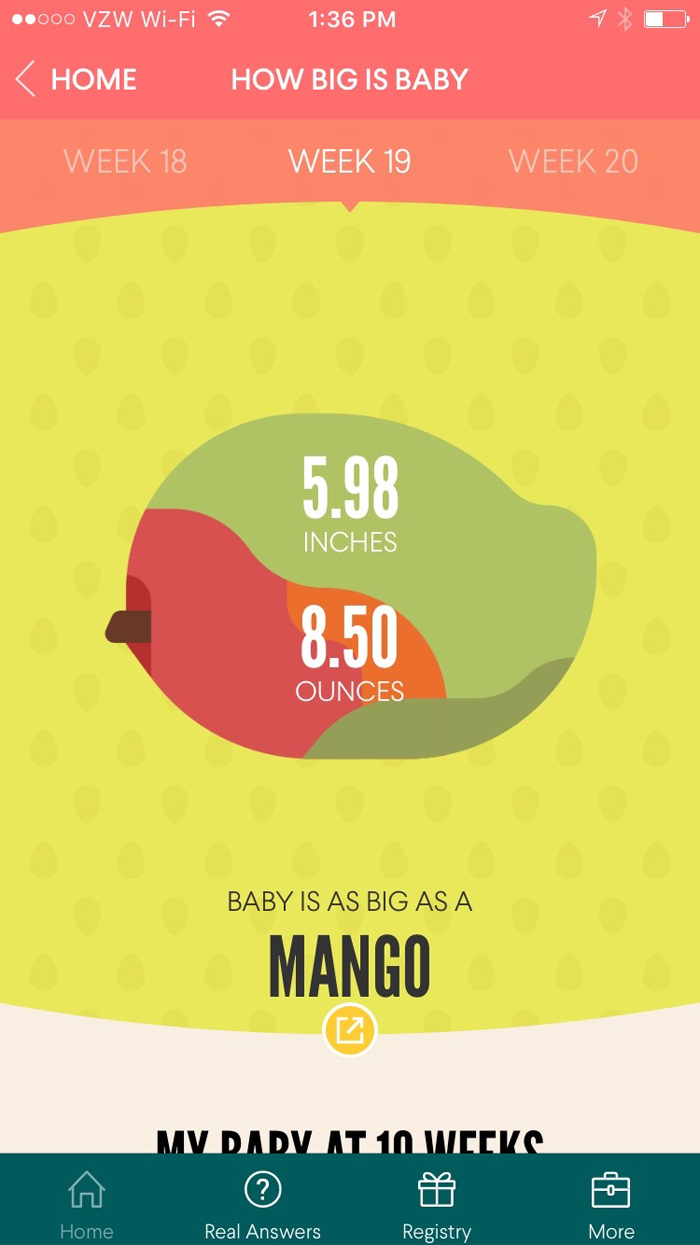 Our favorite part, though, is the 3D interactive feature. It shows a 3D image of a baby the same size as yours and you can move it around or zoom in so you can get the best view.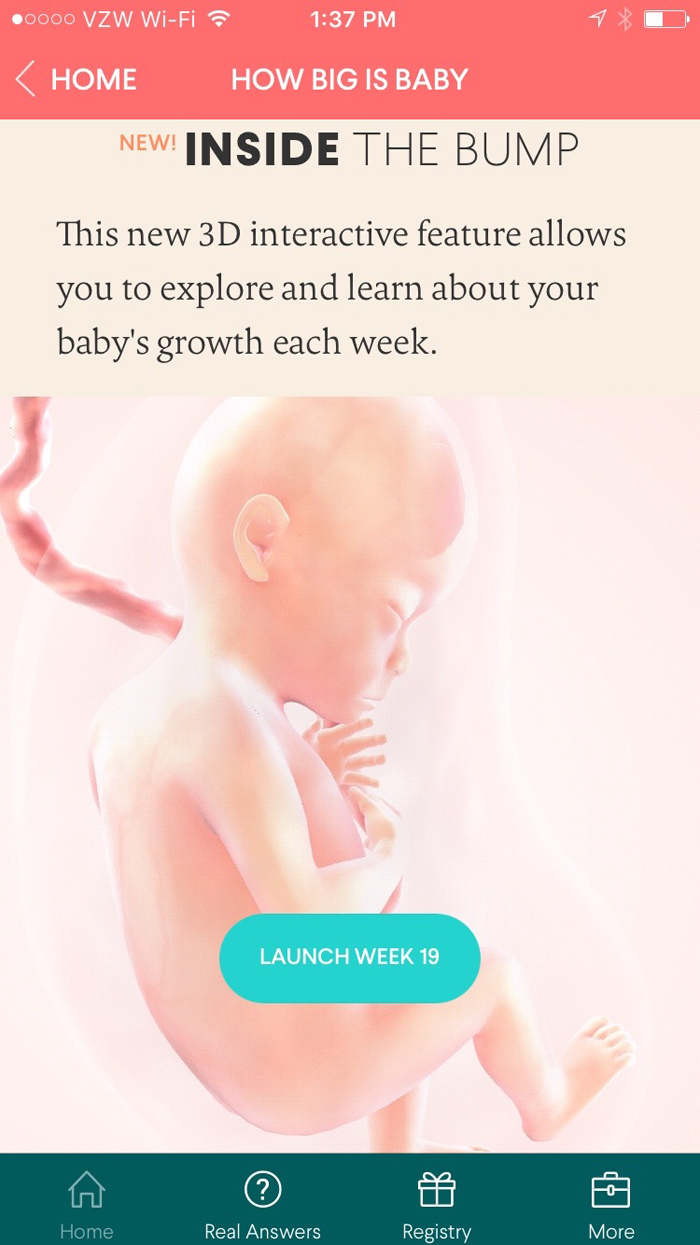 The other thing I love about this app is that you can upload photos of your pregnancy as you go and even leave notes with each one. I love downloading my weekly baby bump photo and writing a note so I'll remember what was happening that week of pregnancy.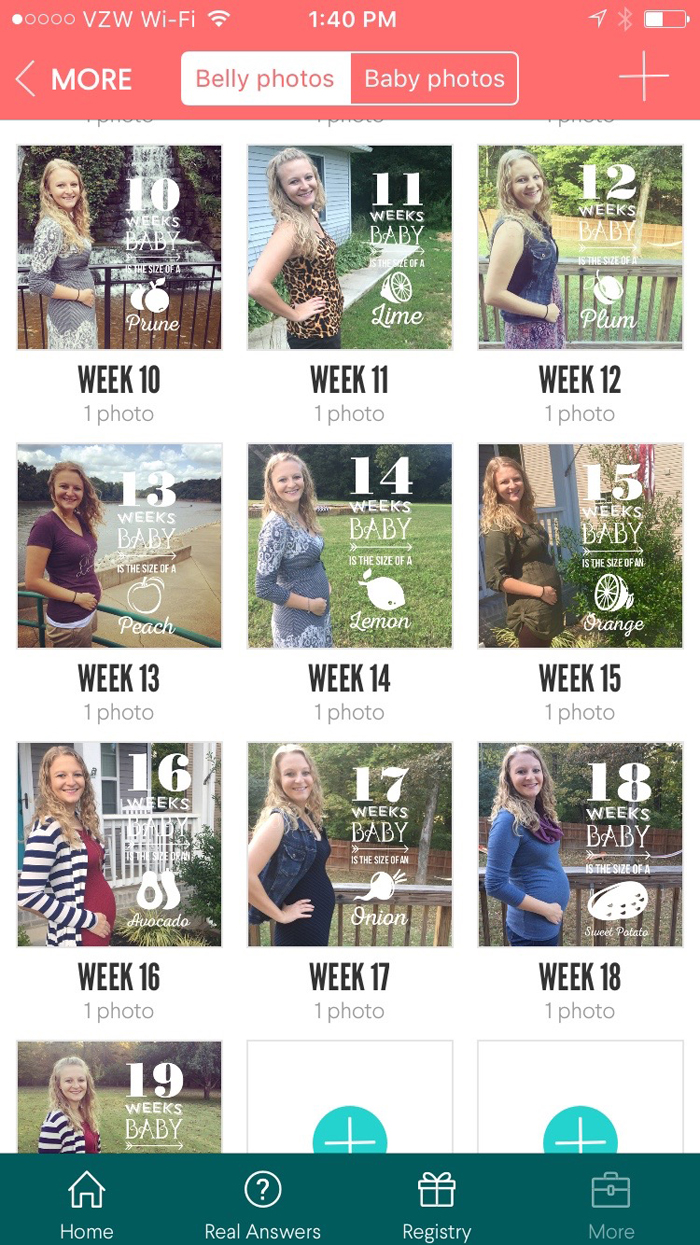 3. Baby Pics
Speaking of baby bump photos … I love this app because I love documenting every part of this wonderful pregnancy. Baby Pics makes doing that fun! You take a photo, upload it to the app, and then edit it as you want. You can crop, add a filter, add text, and my favorite part — add artwork. This app includes so many cute artwork designs for you to add to your photos like a sticker.
I upgraded the app to get all the designs I wanted. This app makes it easy to share your photos online or even order prints. This app is $2.99 and I upgraded to unlock all the extra designs for an additional $3.99. Seven bucks was worth it to me because I will cherish these photos forever. Plus, it's not just for pregnancy. They have tons of designs for babies or children in general, holidays, and more. I know I will get a lot of use out of this app. I love taking photos!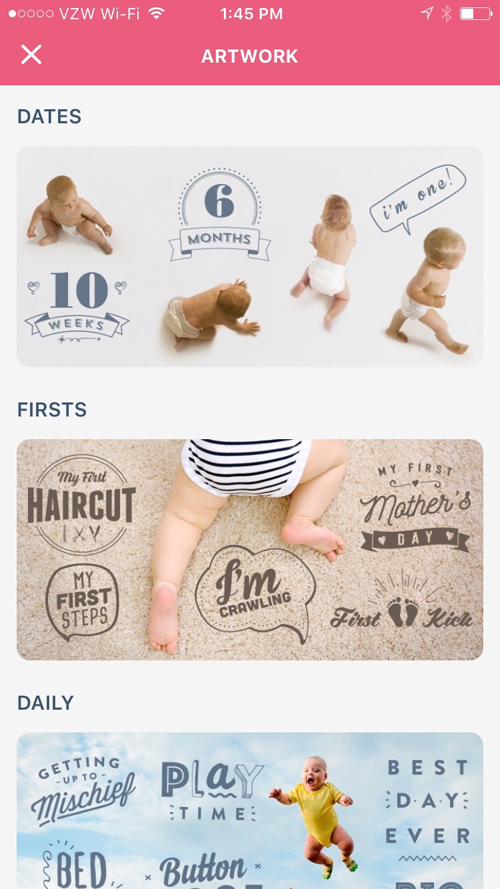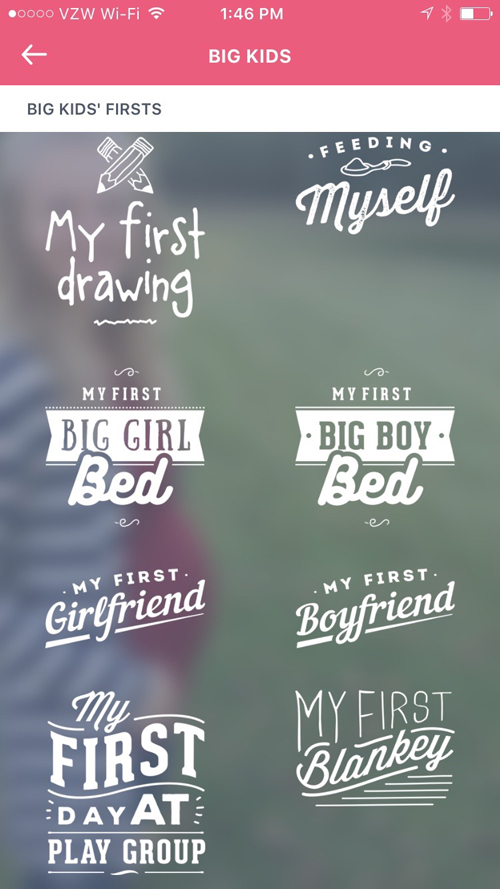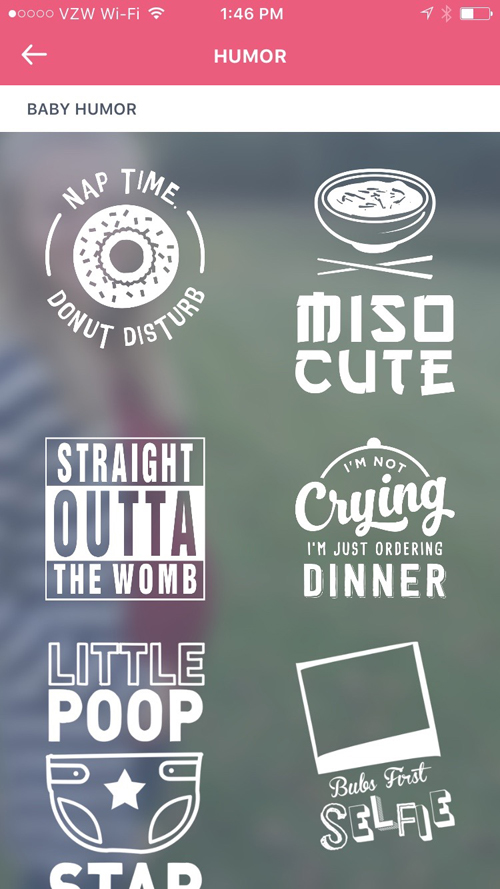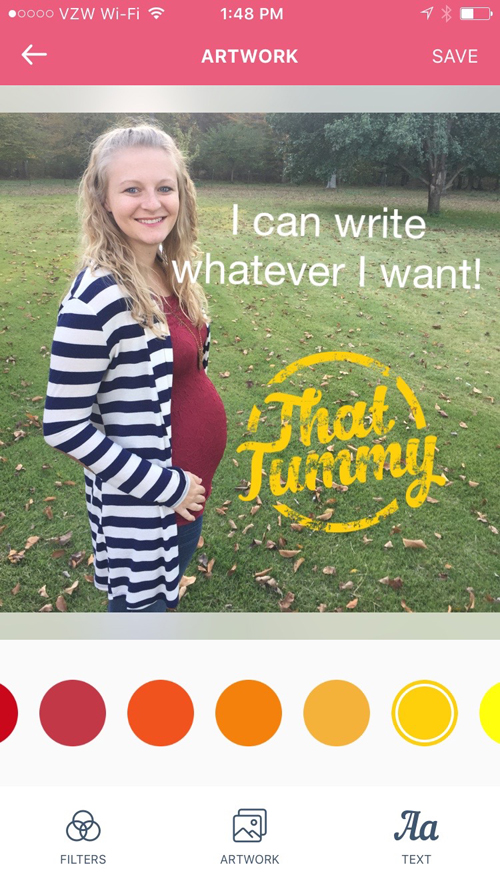 4. BabyBump
I like to check this app for the daily tips they give, as well as seeing how baby is developing in the weekly sections. This app, which is free, lets you add a profile picture and personalize it with your name and baby's name. It gives a full countdown with how many more days you have to go until baby should arrive. I love adding my weekly photos to this app because it showcases them at the bottom of the screen.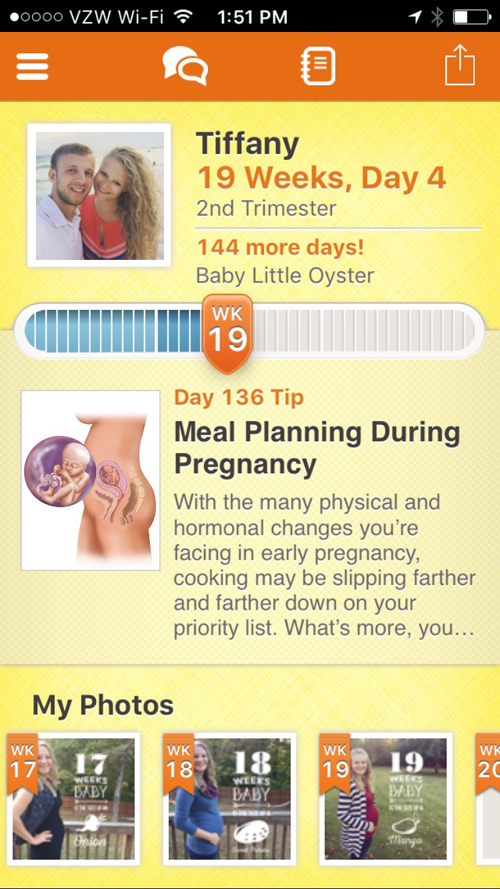 A couple of the features this app includes are a section for looking up baby names, a kick counter, and a contraction tracker.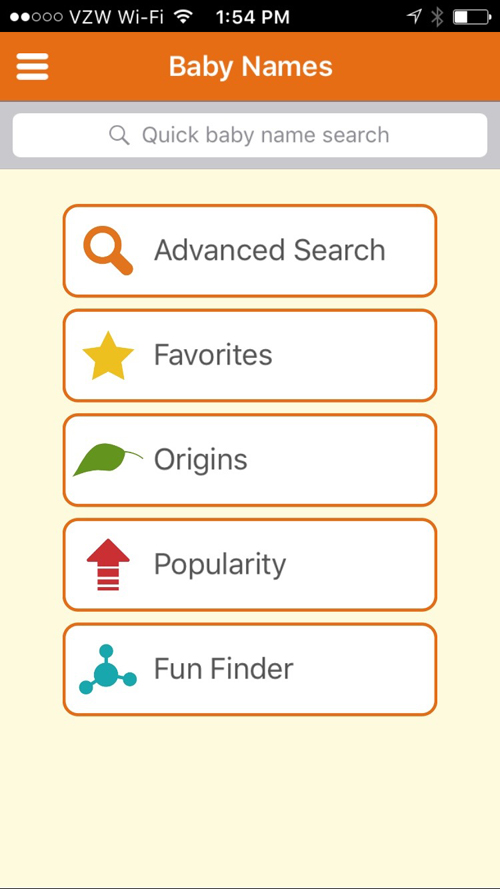 5. Glow Nurture
Here's another free app! This one I just found a few weeks ago. The main reason I decided to download it even though I already have so many is because Travis can get the app too and we can sync them. He can see everything from his phone, but it gives him advice specifically for the spouse. Each day the app asks you to log your data — things like water intake, pregnancy symptoms, if you are taking your prenatal vitamin, and more.
There are tons of things you can log. It tracks it and will send your spouse a notification for certain things. For instance, if I'm not drinking enough water, Travis may get a notification from the app telling him to bring me a glass of water. I just like that he gets to be a part of it. Of course, he can look at the other apps, but this one makes it fun for him too.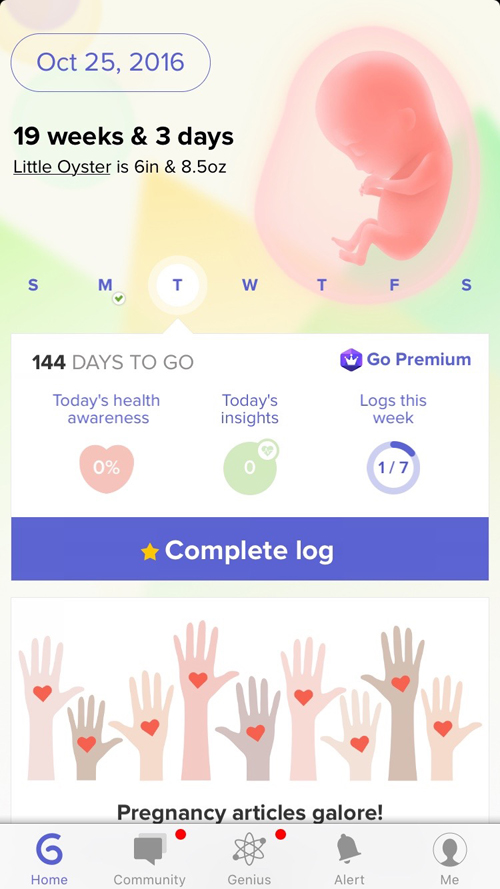 Because of the log where you track everything, this app is great if you are concerned about your health and want to keep track of things. It will send you insights and information based on the data you entered.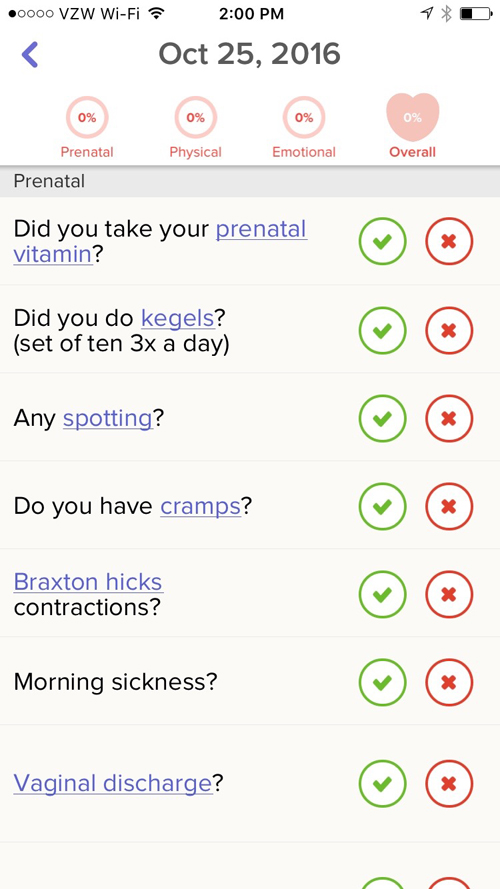 Another feature this app has that sets it apart from the others is that I can upload all my weekly bump photos and it will put them into a slideshow. I love seeing how my belly has grown by watching each picture slowly fade into the next.
These are my favorite pregnancy apps. What are your favorite pregnancy apps?
Be sure to follow along on my journey to parenthood by liking my Facebook page or following my Pinterest board Pregnancy.
Check out these posts too: