With our little girl just a few months away from arriving, my heart goes out to those women who are giving birth without their husbands. The fact is that many service members do not get to be there for the births of their children because of deployment. I think of the many children who will miss their mommies and daddies this Christmas because they are serving overseas. I hope and pray that Travis doesn't get deployed so that he won't miss a moment with our princess.
For those who are away, though, I've found a great gift for them to give to their little ones waiting back home. Every child loves a soft, cuddly stuffed animal. But what about one that gives them the chance to hear mommy or daddy's voice whenever they want? Now, that's a special gift.
(I received a product for free in exchange for this review. All opinions are 100% my own.)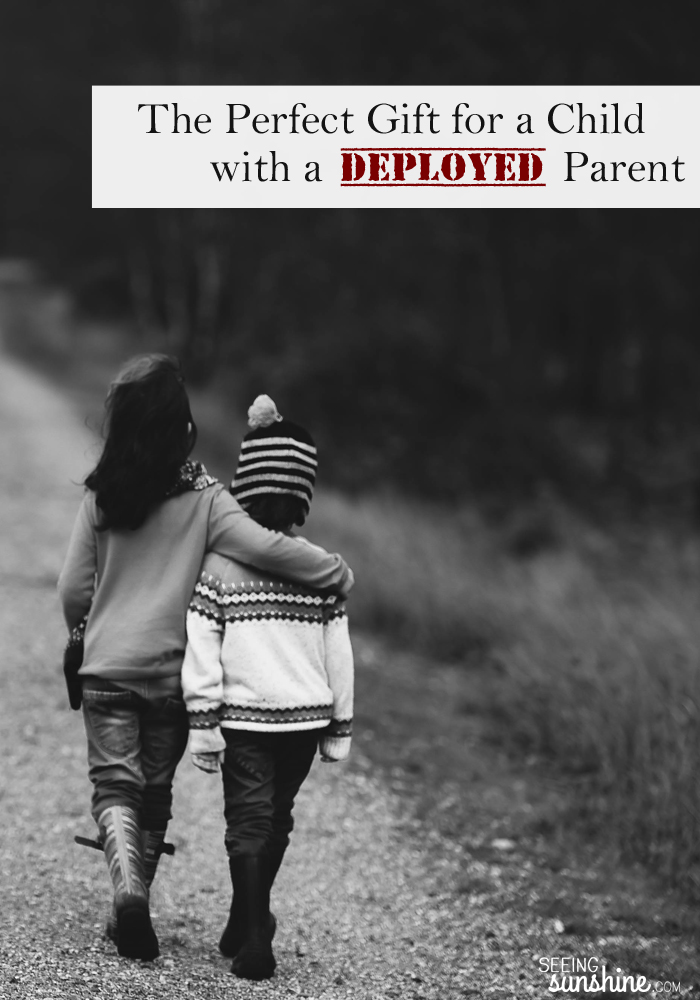 Deployed? Send this Gift to Your Child.
No waiting for a phone call, no fuzzy Skype sessions — your child can squeeze and hug this stuffed animal as much as they want to hear the recorded message from you — no matter how far away you are.
Colonel Garry Beauregard started the company BEARegards.com after being deployed extensively during his Air Force career. He had three small children at home who struggled with his absence.
I found that recording messages to my children and associating these messages with an item they could physically hold was comforting to them. Thus, the recordable teddy bear for the children of a deployed parent was created. – Col. Beauregard
The company has more than 50 different stuffed animals to choose from — teddy bears to elephants to even a koala bear. What makes these stuffed animals unique is that they come with a small red heart that is actually a voice recorder.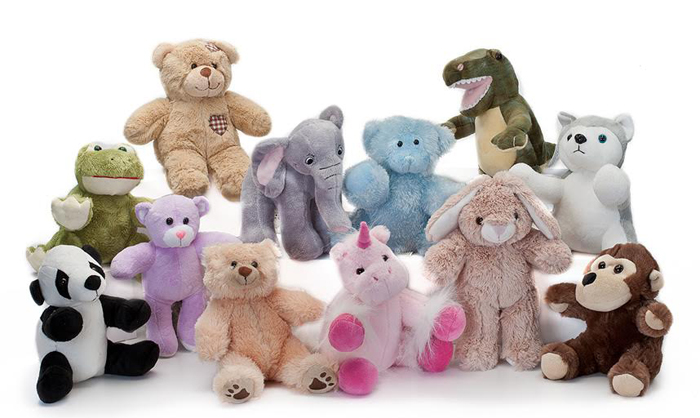 Col. Beauregard sent us one of these teddy bears to try out for ourselves. We received the 8" camouflage bear with a 16-second re-recordable digital voice recorder. I was surprised at how good the quality of the stuffed animal was. It is really cute! I figured the voice recorder would be difficult to figure out, but it was actually incredibly easy. Travis and I recorded a short message for our little girl, telling her how much we love her. I stuck the heart inside the bear and with one squeeze I could hear us both talking to our daughter. I know she is going to love this bear one day!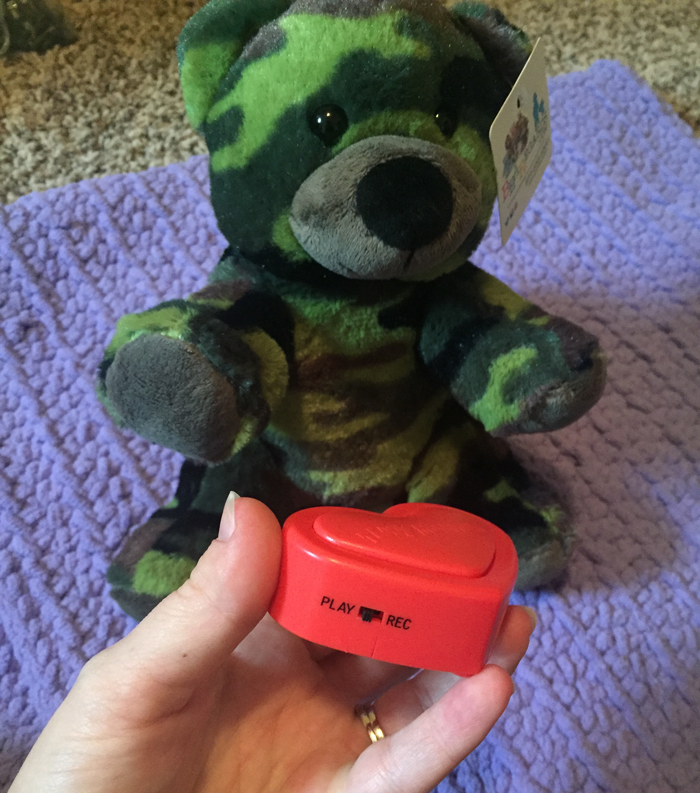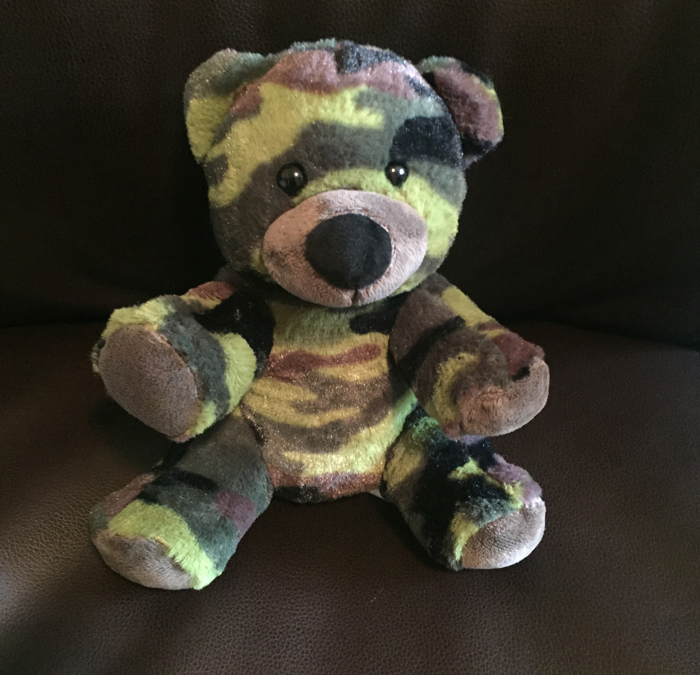 I love that this product is geared toward military families. I love the purpose behind it. They even have outfits available for the stuffed animals, including military uniforms. There are various sizes of stuffed animals, and various for some you can record a message up to one minute long! Check out all their products on their website!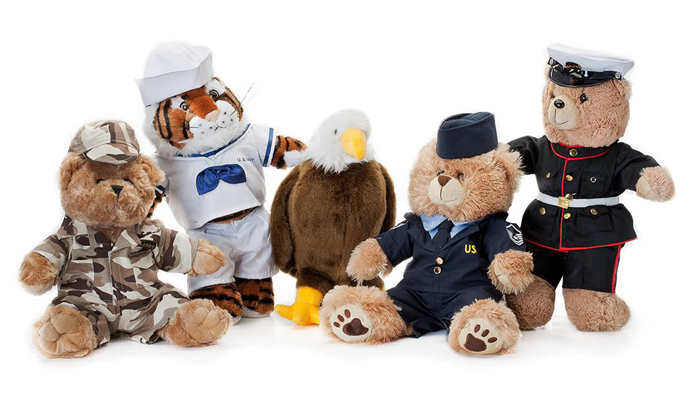 Isn't this such a great gift idea? Have you ever gotten one for your child?
Be sure to check out my other military posts and follow my Pinterest board Military Life.