I've been to San Francisco three times in my life — once as a kid on a family vacation, once in college on spring break, and now as an adult during my baby moon vacation. As Travis and I made our way up the coast of California, San Francisco had to be one of our stops. He had never been there before, and I couldn't wait to show him some of my favorite spots.
Here's what we did while in the Golden Gate city, plus a few tips for those of you visiting.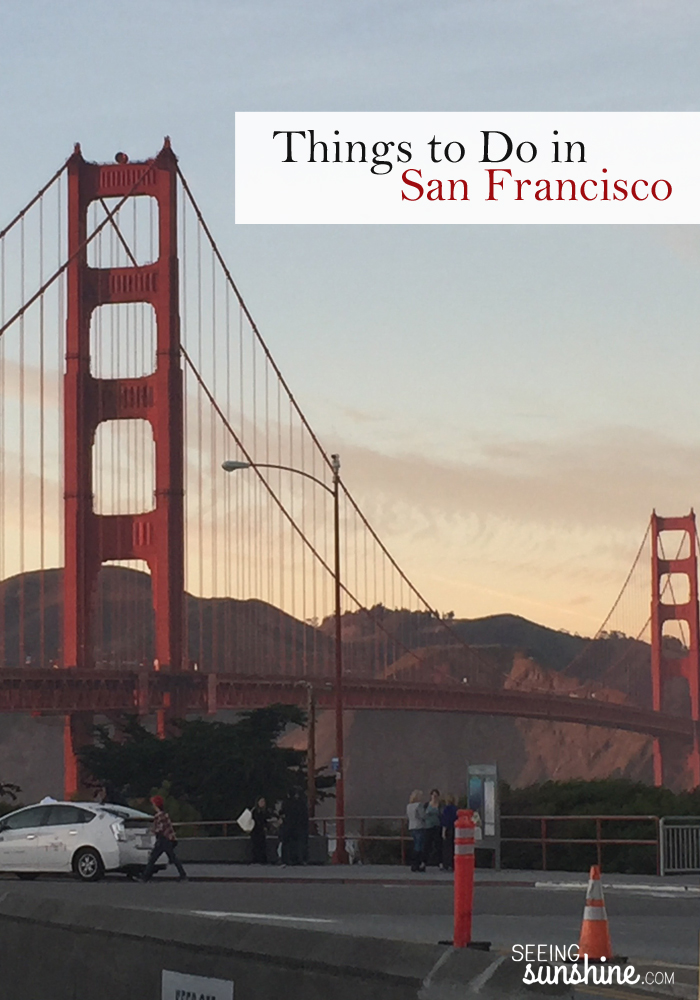 Must-Sees in San Francisco
Of course this bridge is what San Francisco is known for. With it's 746-foot tall towers, it's quite the sight to see. We drove straight to the bridge on our arrival to the city. To visit the bridge, my recommendation is to park at the Golden Gate Bridge Visitors Center because it's free and has no time limit. On weekends, they open part of the employee parking lot too for more visitors. You can get some great photos and then walk the bridge if you'd like. We just drove by and didn't walk it this time. We were trying to limit our walking because of my back pain.
This island, also known as the Rock, is known for the federal penitentiary, which housed Al Capone for many years. You can take a tour of the island and the prison, getting there by ferry. You can also take a tour around the island by boat. We considered doing both of these, but due to my pregnancy decided against it. We had heard there is a lot of walking and lots of rocky terrain on the island tour, and Travis was worried about me getting sick on a boat so we opted to check out the island from land.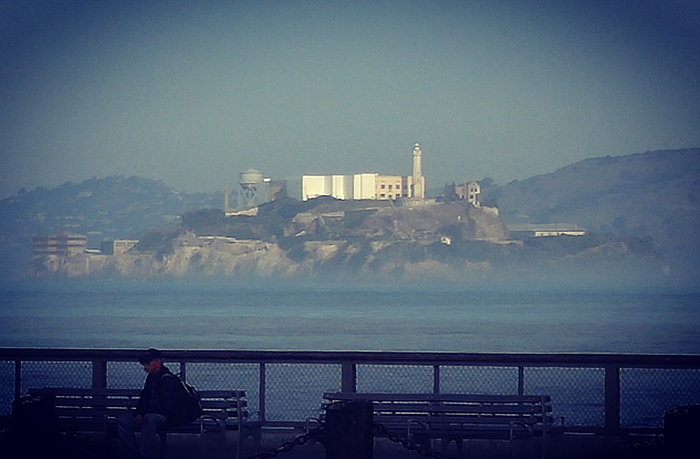 Fisherman's Wharf/Musee Mecanique
We parked at our hotel and then took an Uber everywhere we went. It didn't cost too much and saved us a lot of walking and even more frustration trying to find parking. One of the first places we had Uber drop us off was Fisherman's Wharf. We walked around, got a great view of the Rock, and hit up an arcade called The Musee Mecanique. This is a place I visited during my trip here in college, and I knew Travis would enjoy it. It's full of antique, old, and a few new arcade games. Travis immediately whipped out change so he could start playing. It was fun to see how much games have changed.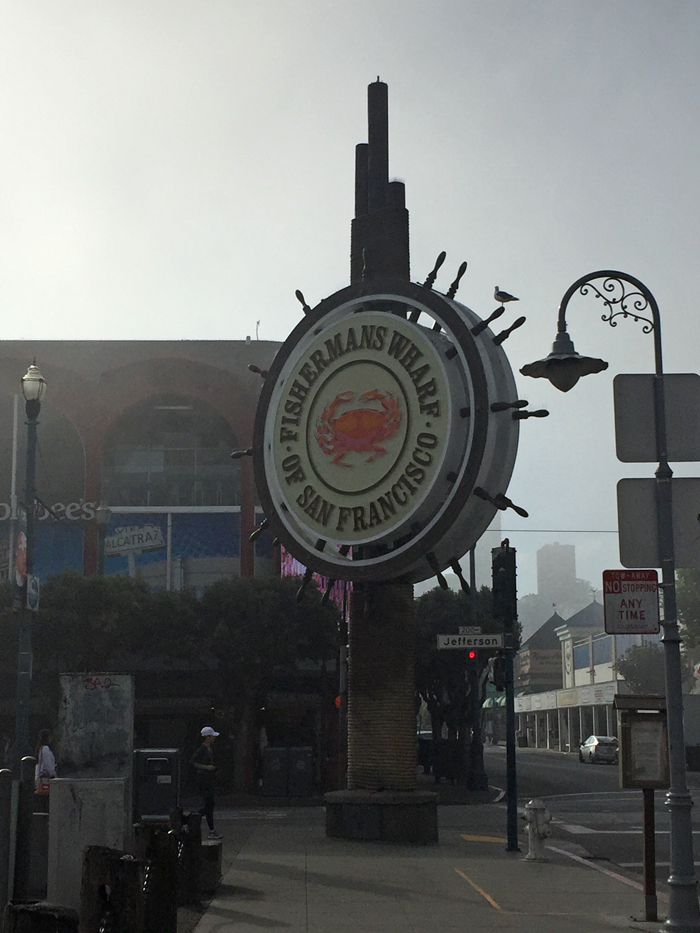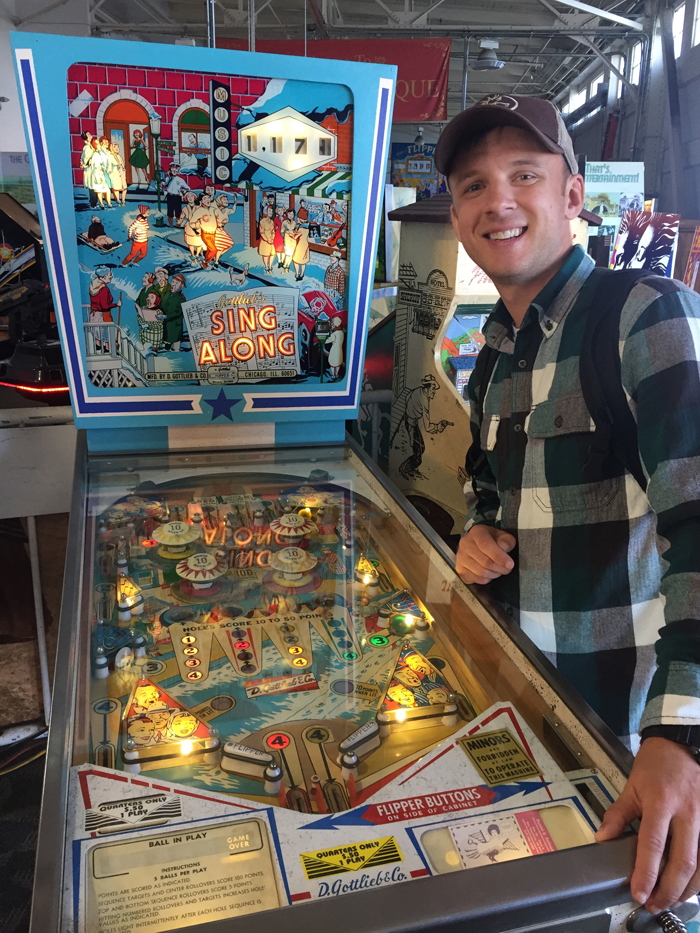 Pier 39/Chowder's
We walked down to Pier 39, which is a very popular area of San Francisco. They have lots of shops and restaurants, and they are known for the seals that hang out there. You can hear them, see them, and even smell them. It's fun to watch them swim and move around. We had heard from some locals that Chowder's was the place to eat while visiting this spot. They have the best clam chowder in sourdough bread bowls. We agree with the locals — it's delicious!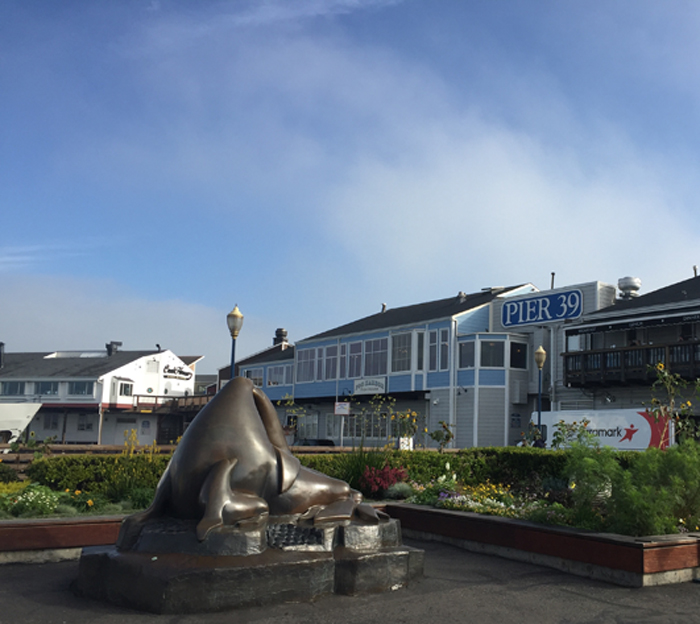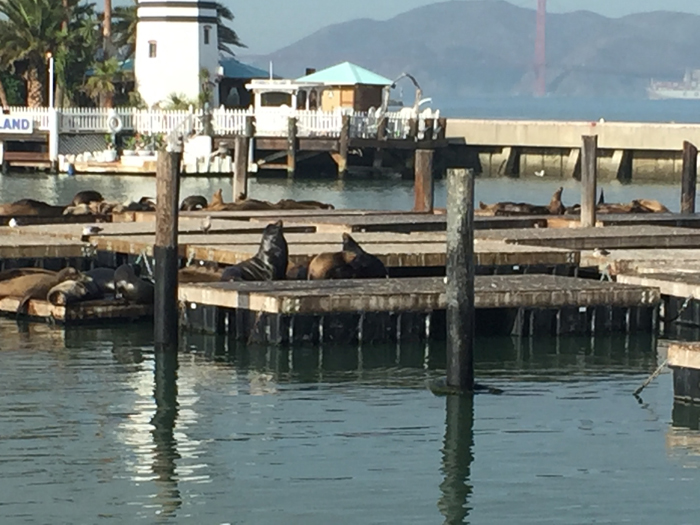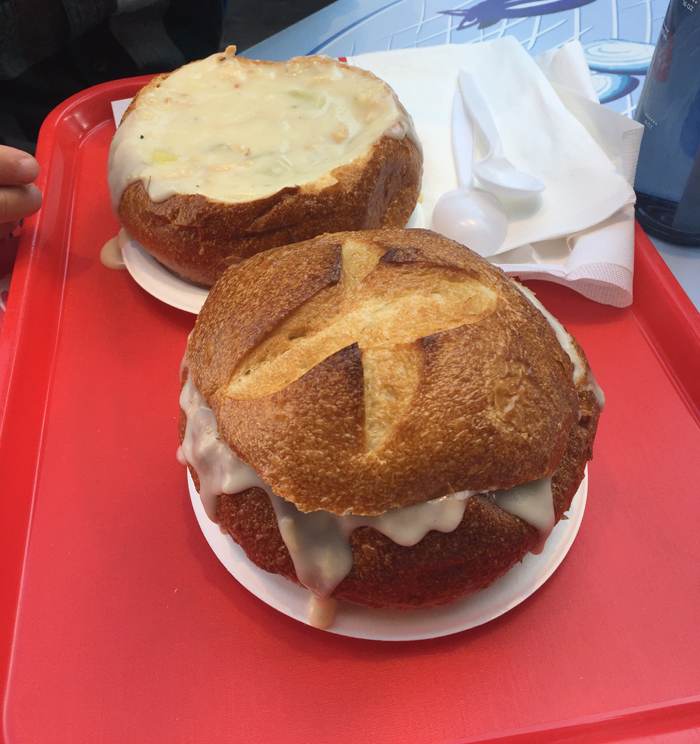 Coit Tower
Next, we took an Uber to Coit Tower, which stands at 210 feet and gives a beautiful 360 degree view of the city and surrounding areas. I loved this part of our trip because I had never been to Coit Tower before. The view was beautiful both inside and outside the tower.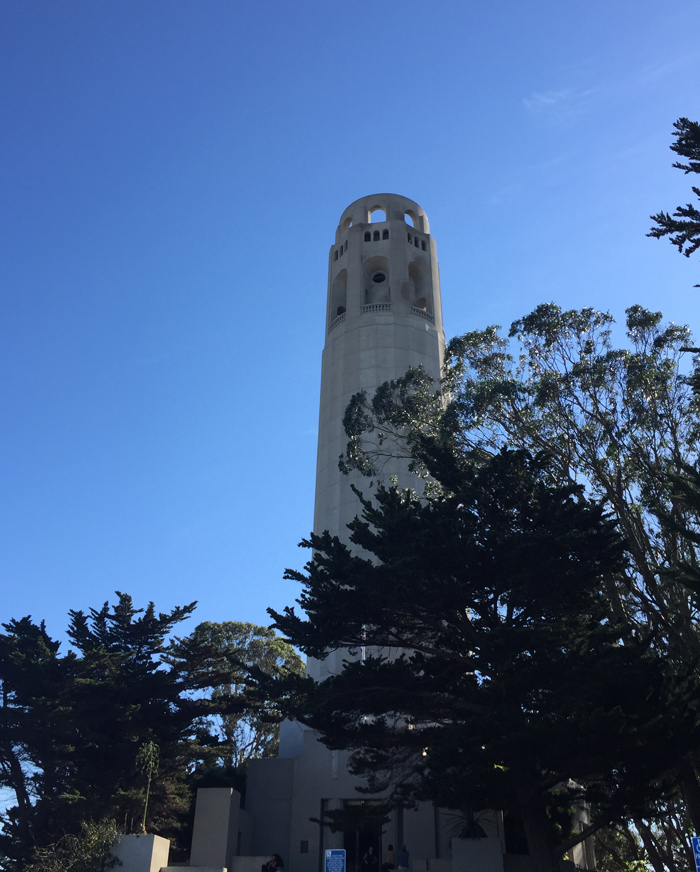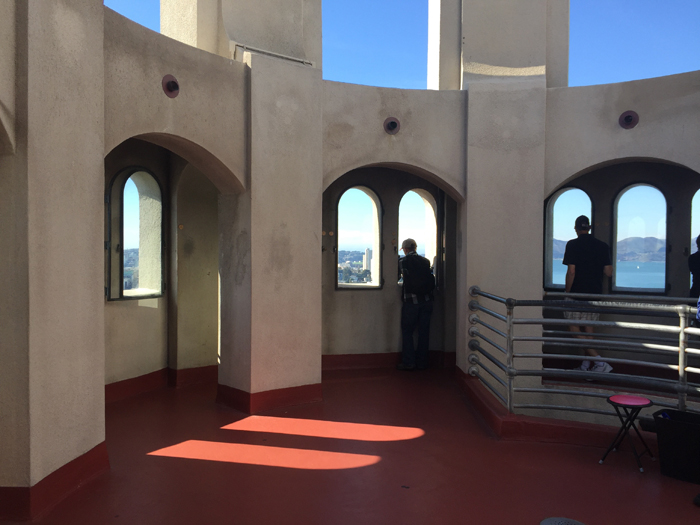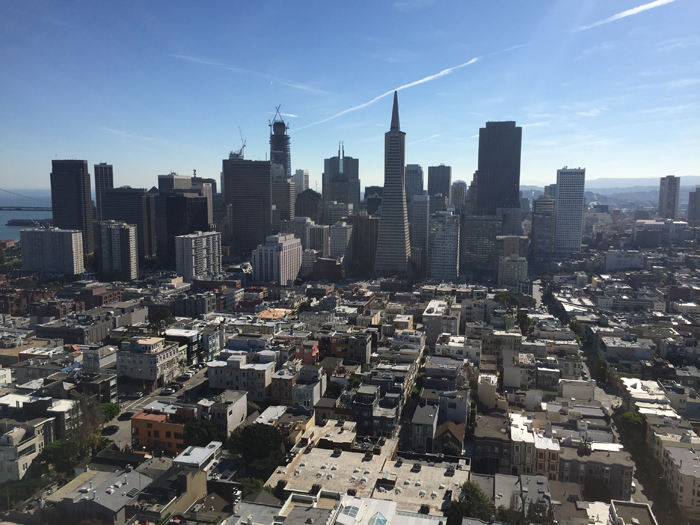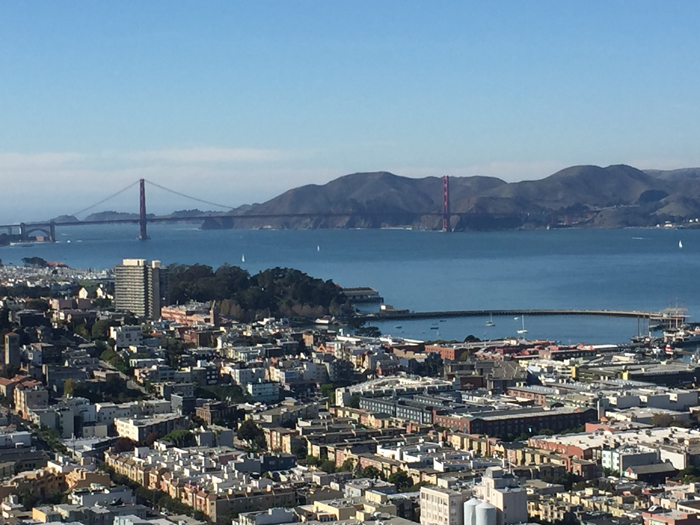 Chinatown/Little Italy
Travis had never been to a Chinatown before, so I knew he needed to experience it! (Even if he has been to Asia before) We visited lots of shops and just enjoyed walking around this part of town. We walked all the way to Little Italy, which I believe is also called North Beach. We stopped there for a snack and dreamed of going to the real Italy someday. Little Italy is full of cafes and bakeries and all sorts of mouth-watering goodies.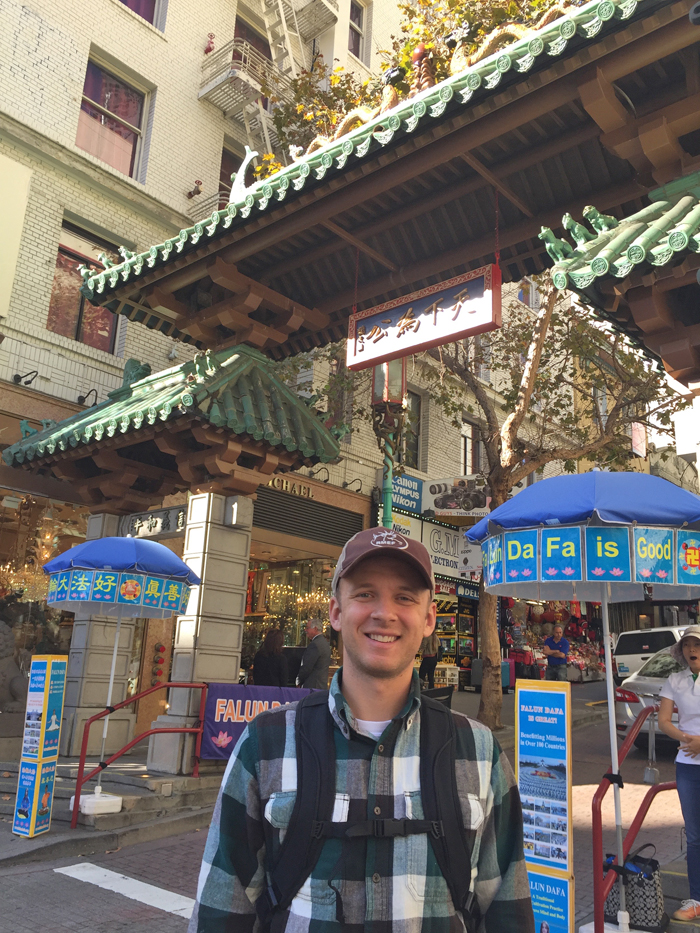 Italian Restaurants
Speaking of Italy… Travis and I must have been in an Italian mood because we ended up eating at two Italian restaurants during out two evenings in this city. And both restaurants were fantastic! The first we recommend is Fino Restorante & Bar. The pasta was delicious! We splurged and got dessert too, and it was heavenly. The second restaurant we tried was called The Italian Homemade Company. All of their pasta is homemade, hence the name. It's a small, casual eatery with great food.
Trolley Ride
Call it a trolley, call it a cable car — the fact is they ride one in the opening theme song of Full House, so of course I want to ride one! The cable cars go all over the place in this big city, so you can ride them all around to get where you need to go. We walked to the beginning of the track and rode one all the way to the end.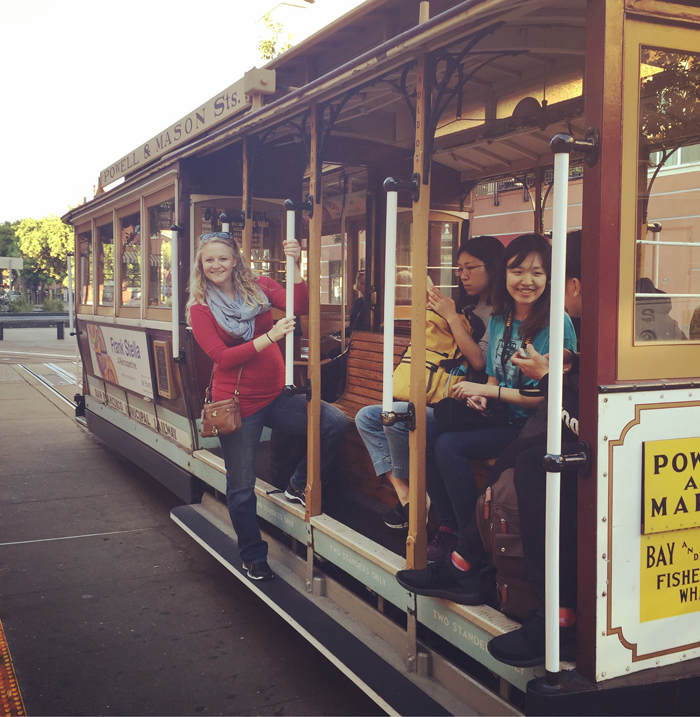 Lombard Street
Another famous spot to visit in San Francisco is Lombard Street. There's a section of the road that is known for being incredibly crooked. It's between Jones and Hyde Streets, so you'll have to go check it out or even drive down it yourself! We saw it from a distance.
What are some other spots people should see while visiting San Francisco?
Be sure you read all about our baby moon vacation in these posts:
Stay tuned. There's more where that came from! Be sure to follow my Travel Pinterest board so you don't miss all these fantastic tips!