As you all know, Travis and I took a baby moon vacation together recently. We flew into San Diego, rented a car, and drove all the way up the coast visiting tons of cities and beautiful scenery. It was an awesome west coast road trip — something we've always wanted to do together. It seemed like the perfect trip to celebrate "just the two of us" before welcoming our little girl next year.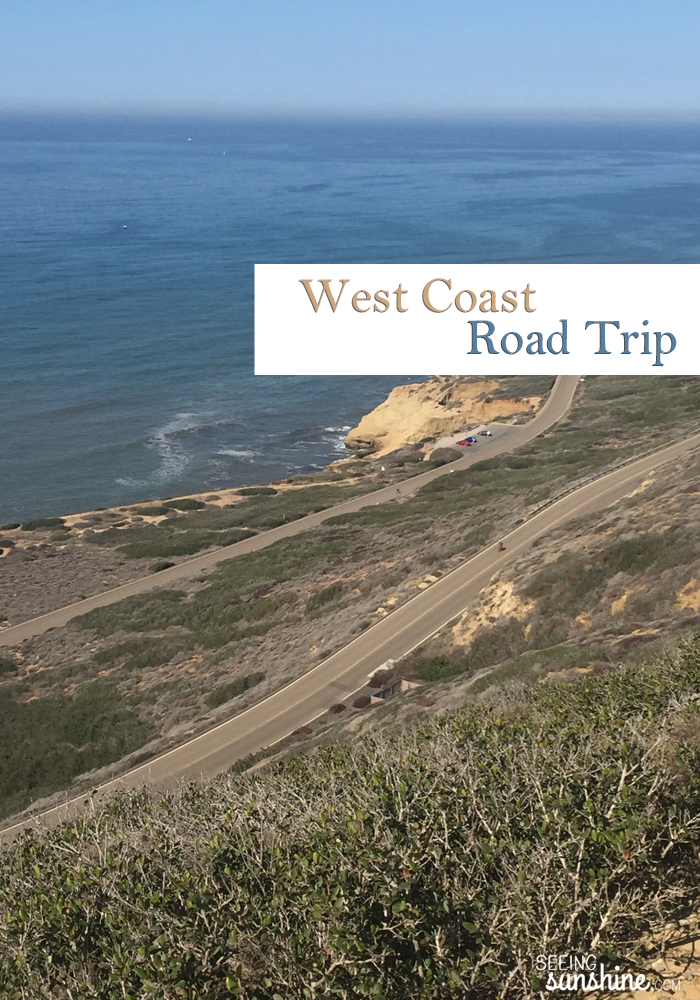 During our west coast road trip, we visited these cities:
Santa Barbara
Portland 
Seattle
And probably a lot more along the way! You can read about each city in my different posts, but the drive itself was so fun too. The views were breathtaking! So of course, I have to share some photos!
West Coast Road Trip Photo Album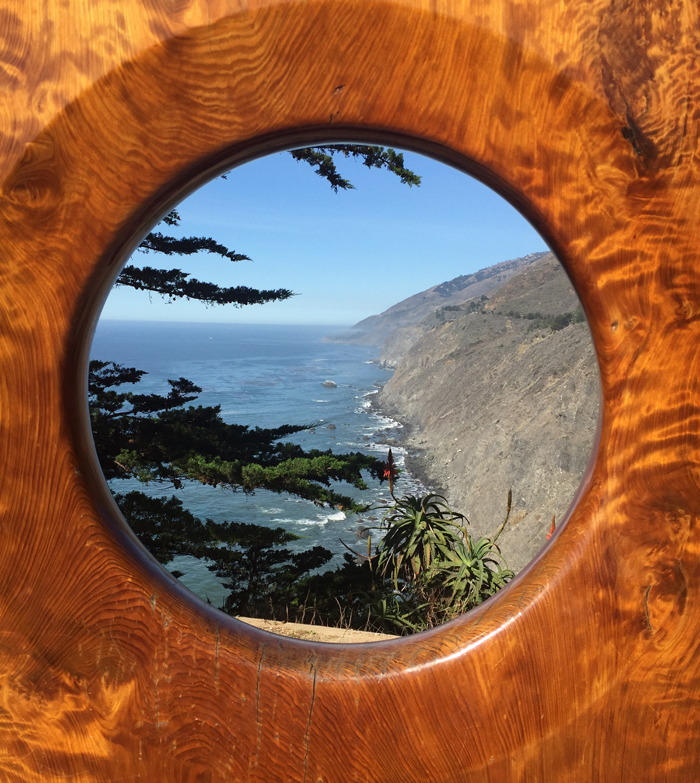 My favorite part of the whole drive was the Big Sur, which is the coastline between Los Angeles and San Francisco. The photo above is the gateway to the Big Sur. This area was so beautiful with the mountains on one side and the ocean on the other. We wanted to stop every 10 minutes to take photos, but we knew we wouldn't get very far if we were constantly stopping. Check out some of the photos we did get though!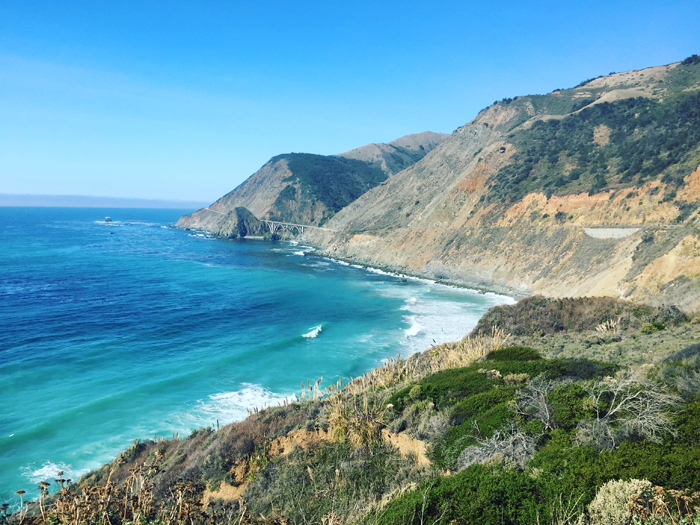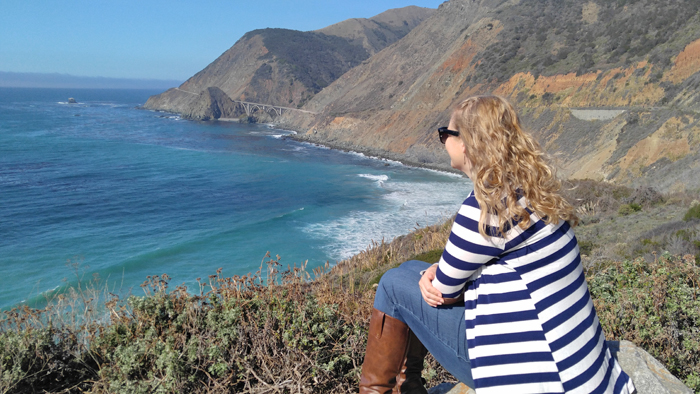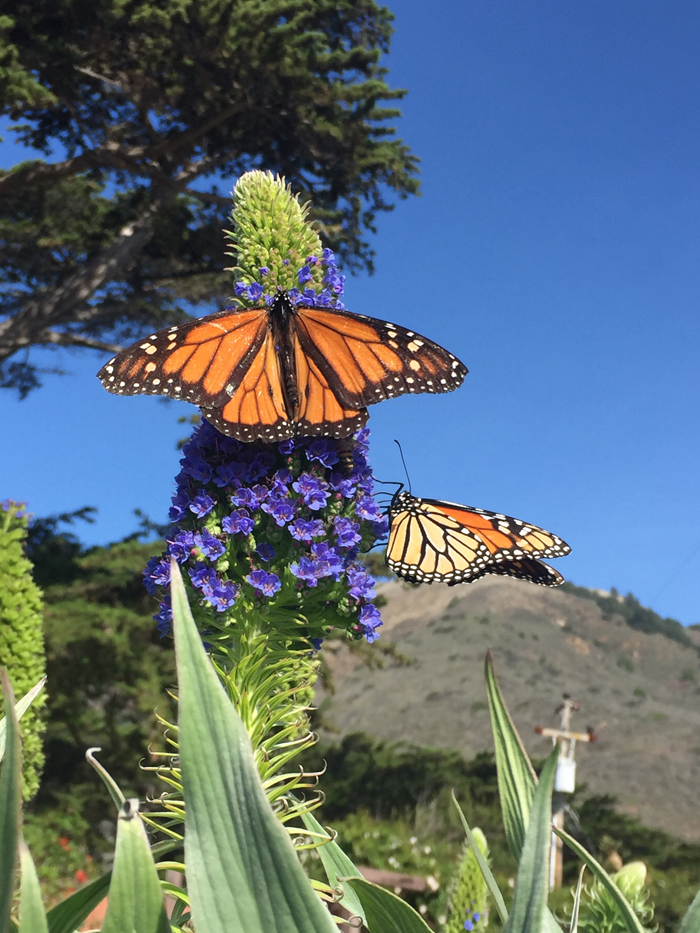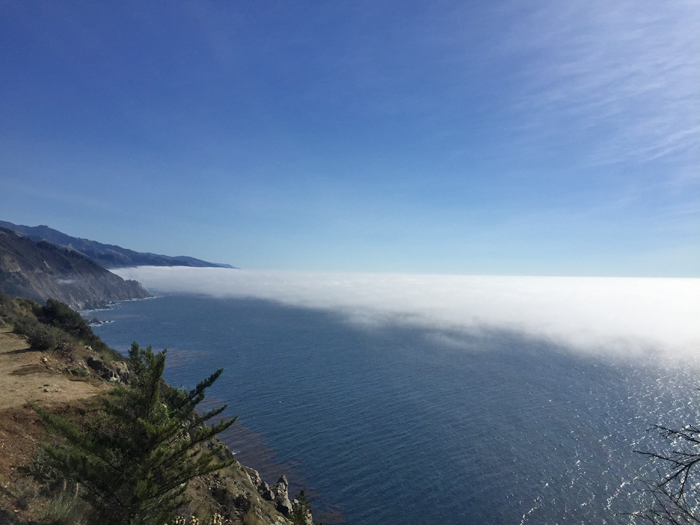 At some points, we were driving ABOVE the clouds! It was amazing. I can't even describe it, but it was such a neat thing to see.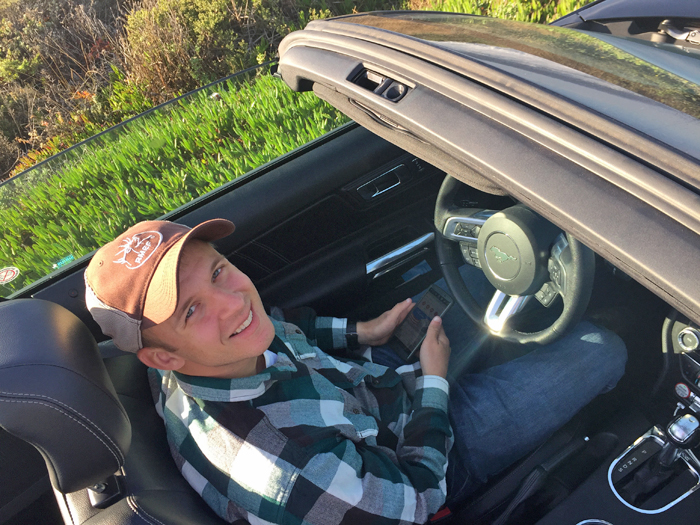 Did I mention that we rented a Mustang convertible? It wasn't the plan, but it was a last minute splurge that ended up being such a fun decision. We loved having the top down, and it made the drive even more beautiful and fun. We were able to have the top down the entire trip until we arrived to Oregon. Then it started getting too cold.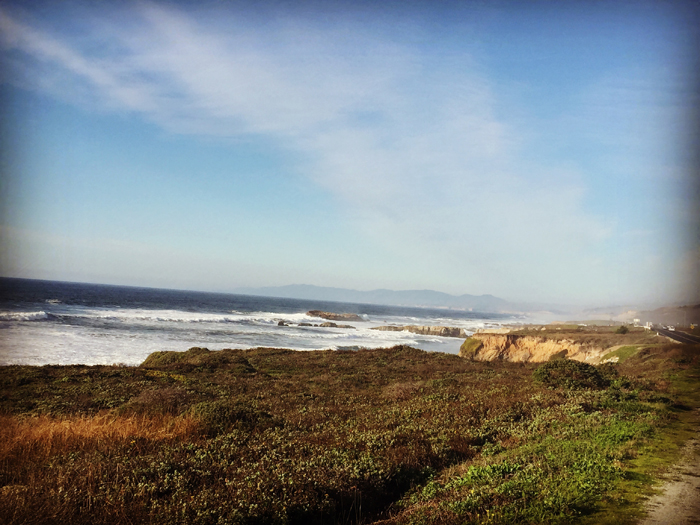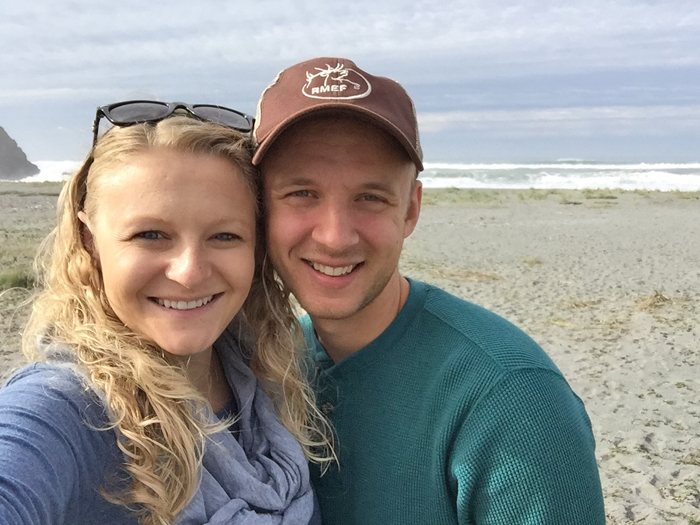 When we got to the north coast of California, we were able to see the Redwood National Forest. Travis had never seen the redwood trees before, so I couldn't wait for him to realize how big they are. It was fun driving through them and stopping to walk among them.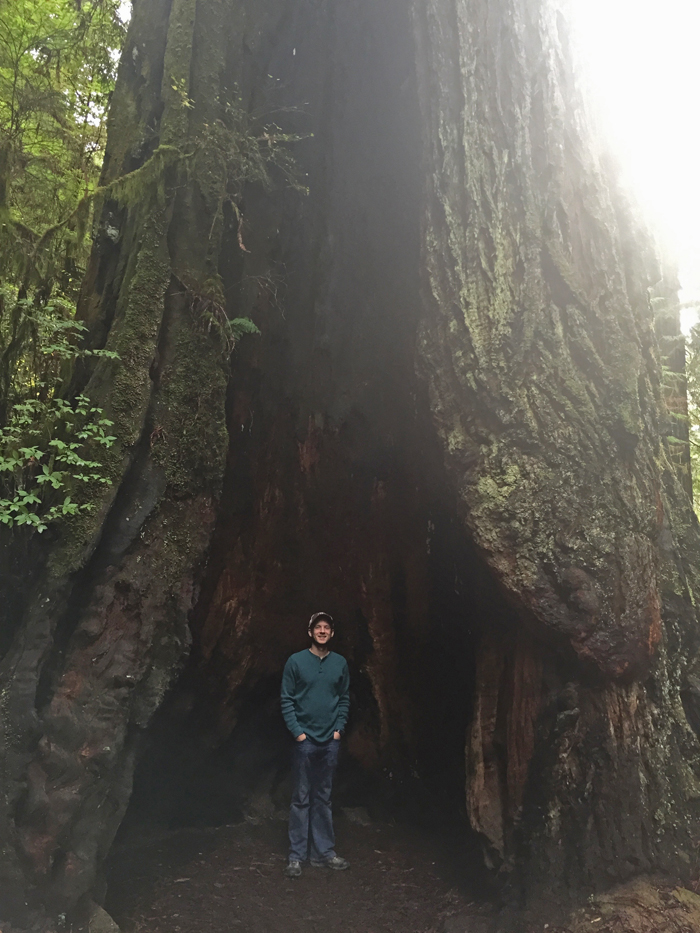 We found a tree we could drive through too!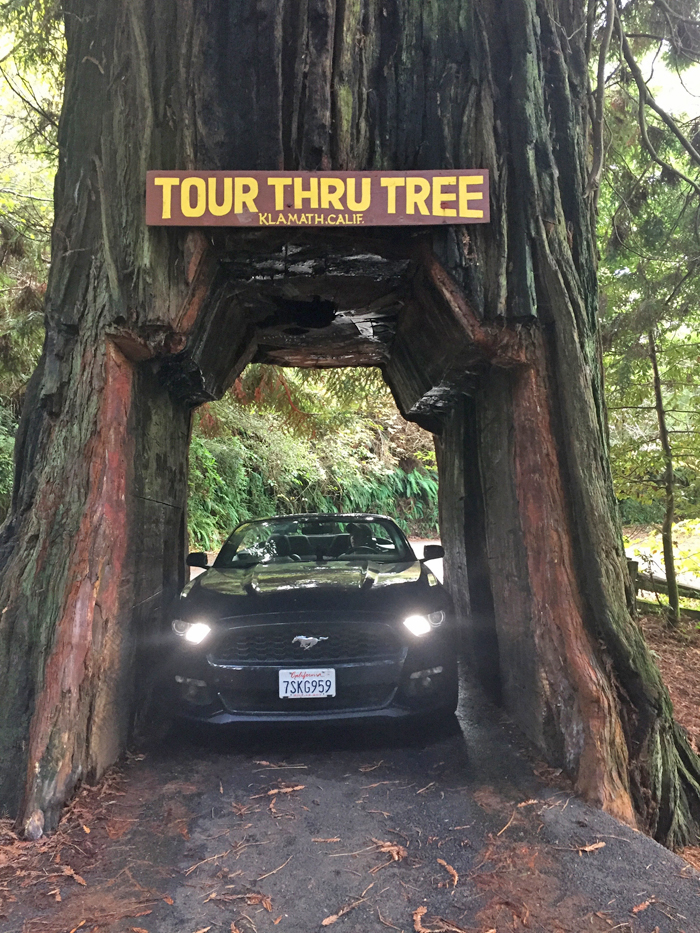 Anyone know who this tall guy is? (Just kidding!)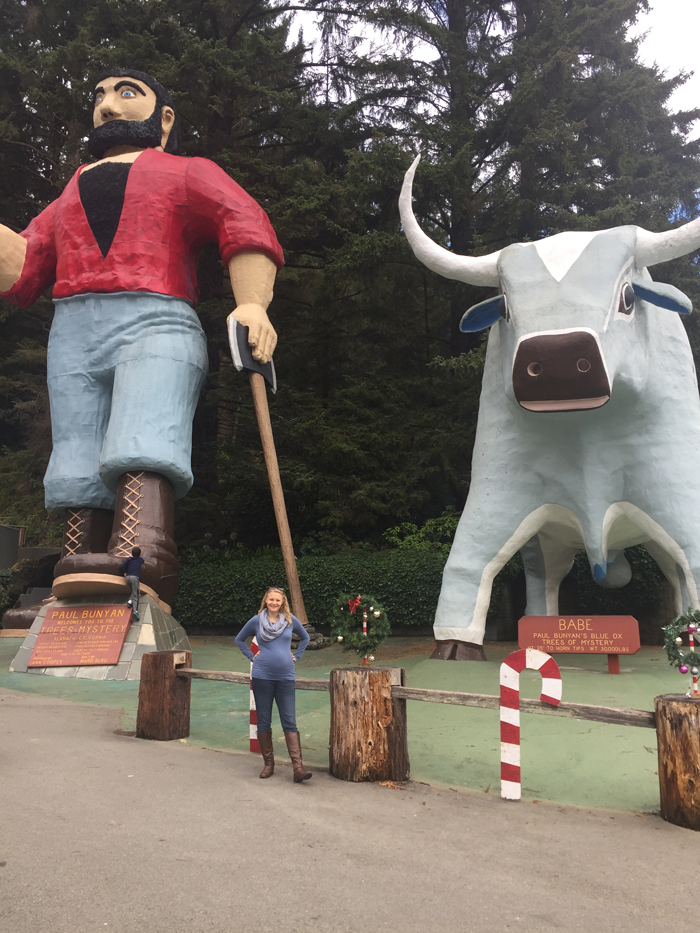 Be sure to check out my posts about each of our stops. I've included lots of tips for your own west coast road trip. Plus, if you are doing a baby moon like us, be sure to check out this post: Pregnancy Travel Tips. Check out my Travel Pinterest board too!
Have you ever taken a west coast road trip?