Wow, can the second trimester really be over? I can't believe how fast that went! I guess when you aren't feeling sick constantly, time sure does fly! So now that I'm past round two, I figured I'd better share with you what helped me get through. These are my favorite second trimester essentials that made my pregnant life better.
Psst… Have you read my first trimester essentials post?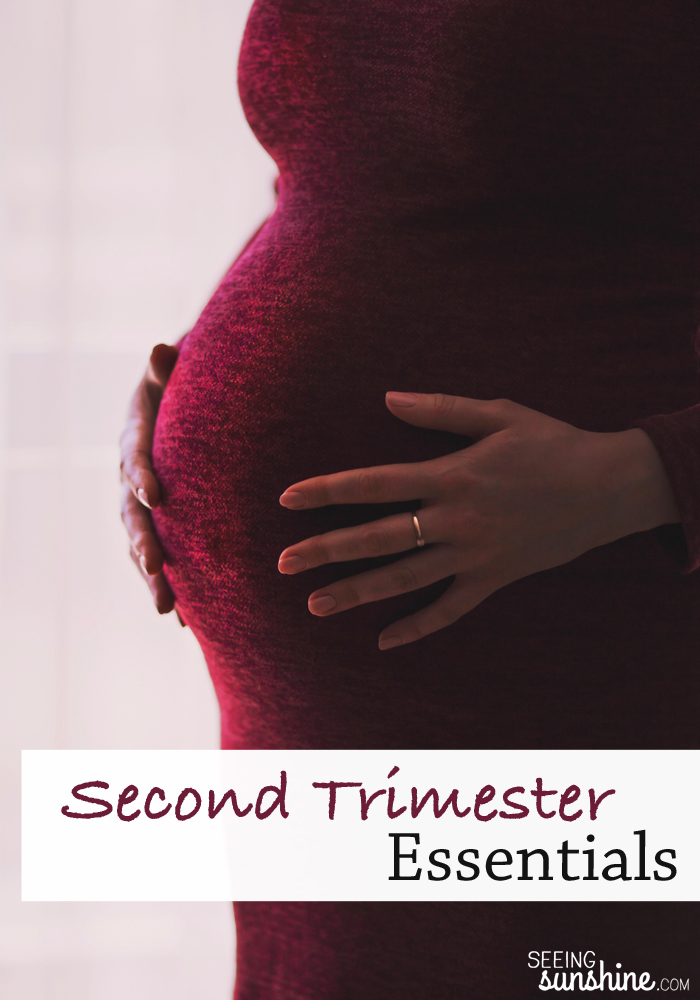 Second Trimester Essentials You Should Try
1. Body Pillow
The second trimester is when my belly started growing big time, which meant sleeping became more uncomfortable. A regular old body pillow wasn't doing the trick anymore. At the beginning of this trimester, Travis and I bought me the Leachco Back 'N Belly Contoured Body Pillow. I had asked for recommendations from friends and family, and one person recommended this one. She said that she tends to roll back and forth from one side to the other through the night — which I do too — so with this pillow, you don't have to try to move it with you from side to side.
When we first got it, I was thinking there's no way this is going to work. It just seemed so dang big! But after a couple nights, I got used to it and began to love it. What I find most important about this pillow is that while I can support my belly and hold it between my legs, I also have the backside to support my back while I sleep. It has been really helpful for getting a good night's sleep.
You can see in that photo how to use it, but that way didn't work for me. The neck part just didn't feel right and I wanted to use my regular pillow to support my head. So I flipped it around and keep the "neck" part down by my feet. I just put my feet under or over that part while sleeping.
2. Plant Nanny App
I'll be honest with you guys, I struggle with drinking water. I have never been good at drinking lots of liquids. I have to force myself. But I knew that it was important for both baby and me to stay hydrated. Plus, I began getting leg cramps several times a week in the night. I knew that drinking more water would help with this. That's why I got the Plant Nanny app to help me remember to keep drinking water. It's sort of like a contest/game to try to make sure you drink enough water each day.
Basically in the app, you have a plant that you have to water. It only works if you don't cheat. For each glass or bottle of water you drink, you water your plant in the app. What I love about the app is that it will send you notifications throughout the day that reminds you to drink more water. I tend to get busy or distracted and completely forget to take a drink of the water bottle sitting next to me. That little ding from my phone is a great reminder!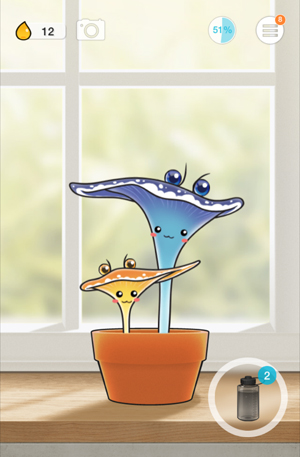 The point is to make your plants grow, and they will wilt and even die if you don't water them. You can set how many glasses/bottles of water you want to drink each day. This app helps you hit that goal. When your plant is fully grown (and the plants are super cute by the way), you plant them in your garden and get a new plant to grow. It probably sounds silly, but it really has helped me drink more water. And good news — I haven't been having leg cramps anymore!
3. Greek Yogurt
Leg cramps aren't the only symptom that show up in the second trimester. Constipation is another one, and it can leave your tummy feeling very achy. I began noticing this in the middle of my second trimester. Going to the bathroom was no longer a daily occurrence, and it wasn't making me feel too great.
Then I started eating The Greek God's Greek Yogurt (honey flavor). I add granola, a little honey, and fresh fruit (usually strawberries) to the yogurt and eat it for breakfast every morning. It is so delicious, and it has helped keep me regular. I have had no issues with constipation as long as I've been eating my yogurt!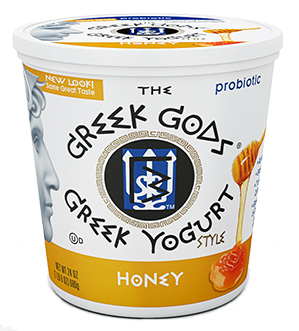 4. Stretch Mark Lotion
Did I mention how much my belly has grown? I can't believe how quickly this baby and therefore, my tummy, has grown. Because we are growing and stretching so quickly, stretch marks are probably going to be a factor. I have used Palmer's Cocoa Butter Massage Lotion, which is specifically for stretch marks and has vitamin E and shea butter in it. I use it all over my thighs, butt, stomach, and around my boobs (they are getting bigger too!) to help prevent stretch marks. I usually put it on right when I get out of the shower. Good news is — so far no stretch marks. But we'll see if that's the case once baby arrives!
5. Maternity Support Belt
With a rapidly growing belly, our backs tend to kind of freak out. They are like, "What's with all this extra weight pulling on me? Ouch!" Something like that. My back was already hurting (in case you didn't know I had been referred to a physical therapist due to back pain possibly caused by scoliosis), and the doctors had told me that the more weight I gained throughout the pregnancy, the more my back would hurt. Oh joy! My physical therapist recommended I get one of these maternity support belts. I bought one just like this NEOtech Care Pregnancy Support Belt (in fact it looks exactly the same as the one I bought from Babies R Us, expect it's cheaper! Wish I had seen this one earlier!)
During our baby moon vacation, we did a lot of walking. I wore this belt a lot, and it really did help. It supports your growing belly so your back doesn't have to do as much work. I like to wear it anytime I know I'll be doing a lot of walking, and I'm sure it's going to help as I make my way into the third trimester.
6. Oil Blotting Sheets
They say if you are having a girl she "steals your beauty" and man, it sure does feel like that sometimes. I have had pretty terrible acne this trimester. I make sure to take my makeup off every night before bed. There are many days I don't even wear makeup. I wash my face — trying several different products — but my face is still breaking out. Sometimes, it's like I can just feel the oil pouring out of my face. Gross!
I noticed that I can use these Clean & Clear Oil Absorbing Sheets in the middle of the day (or several times a day) to get rid of that extra oil my pores are producing. I can't believe how much oil and dirt these little papers soak up. And the best part is they don't take off your makeup.
What would you add to this list? What things helped or are helping you through the second trimester?
Check out my other posts on pregnancy:
Follow my Pregnancy Pinterest board too!