Our last stop on our road trip up the west coast was to Seattle, Washington. I had never been to this state before, so I'm excited I got to mark it off my bucket list! Seattle was rainy, dreary, and cold just as we expected. But despite the weather, we really enjoyed our day in this city.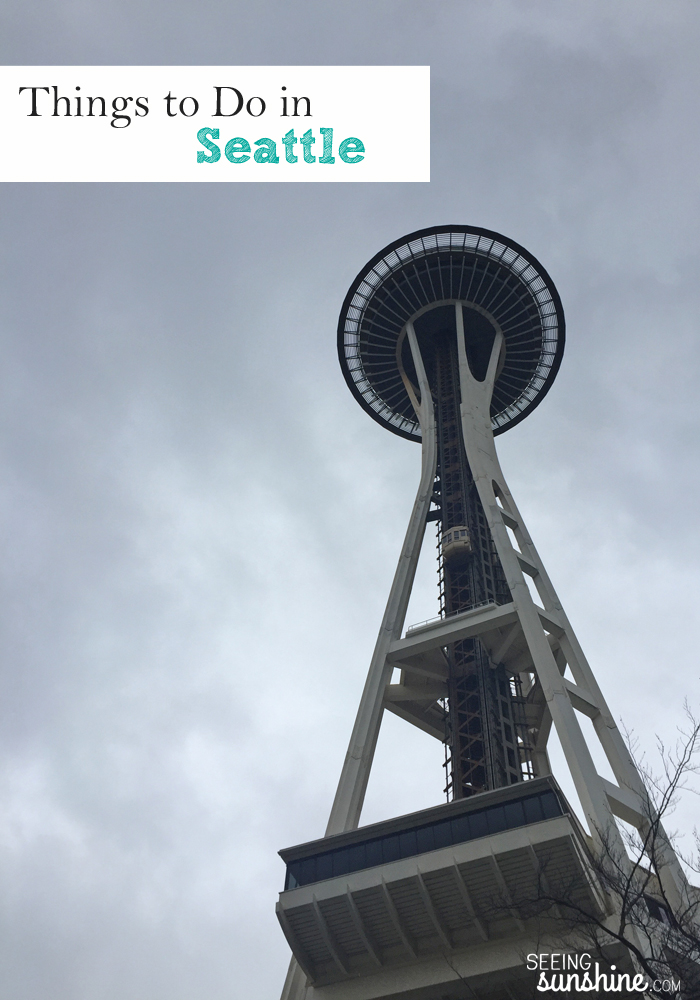 Seattle Must-Sees
Space Needle
Our first stop was the Space Needle, of course. It's what Seattle is known for! We got combo tickets for the Space Needle and the glass museum so that we could get a discount since we knew we were going to both. We also recommend finding parking on the street or even a nearby parking lot rather than paying the ridiculous parking fee at the Space Needle.
We enjoyed learning about how the Space Needle was built as we waited in line to go up to the top. The view was great, and it was nice that you can stay inside or go outside for a better view. It reminded me of the 83 Tower in Daegu, Korea.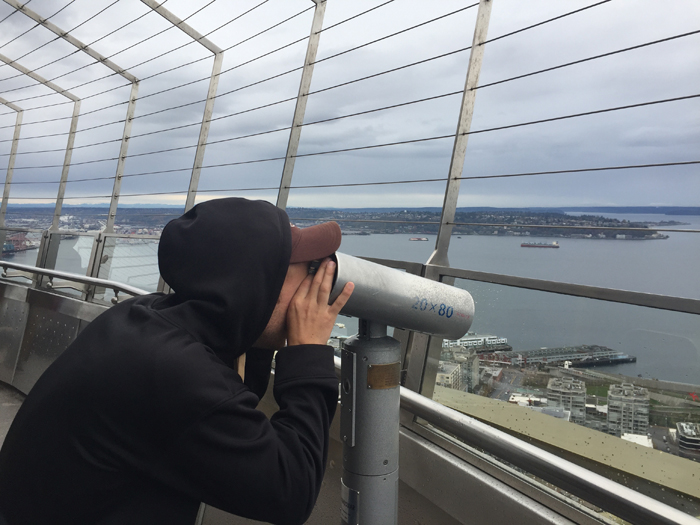 Chihuly Garden and Glass Museum
Next, we walked over to this art gallery. We weren't sure what to expect, but we were both so glad we went. You walk through the exhibits filled with hand-blown glass. The colors and textures are inspiring. I absolutely loved seeing all the brilliant work. I can't imagine how long it took to create it all. After walking through the inside portion, we walked through the garden, which is filled with more glass art.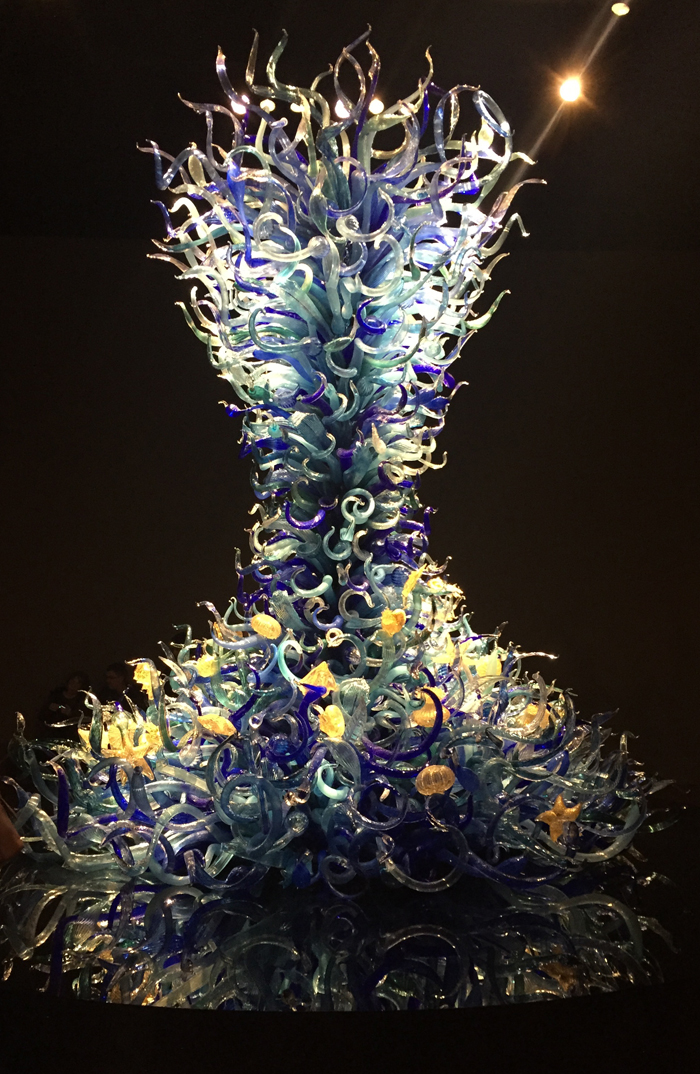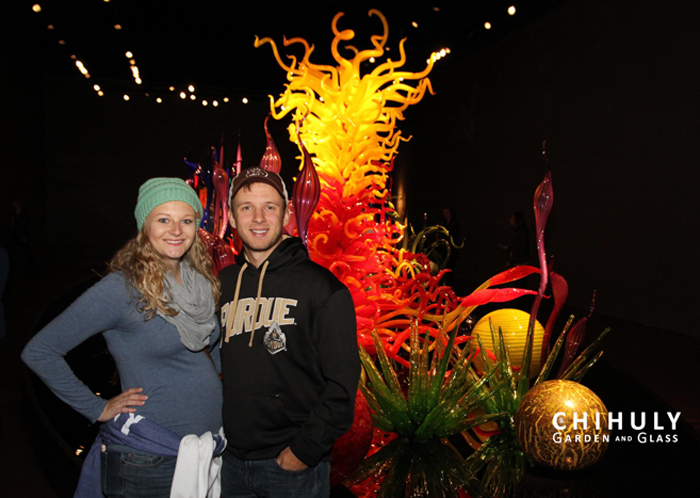 We were driving around trying to find parking and we weren't even sure where this market was. In fact, we almost just decided to leave. Boy, am I glad we didn't! We finally got to a road where we could see the market, and I knew I wanted to go. We found parking in a nearby parking garage. We walked from one side of the market to the other and back again. There is SO much to see here. They were all sorts of vendors — clothing, art, jewelry, handmade soaps, candles, fresh flowers, … Then, there was the seafood and the fresh fruits and vegetables. It was like being at the best Farmer's Market ever. Except people are throwing giant fish to each other and there's a whole area underground with even more shops!
There were also several street performers to keep us entertained. We loved looking at all the goods and trying samples and just exploring. I wish I had taken more photos, but I was too busy taking it all in!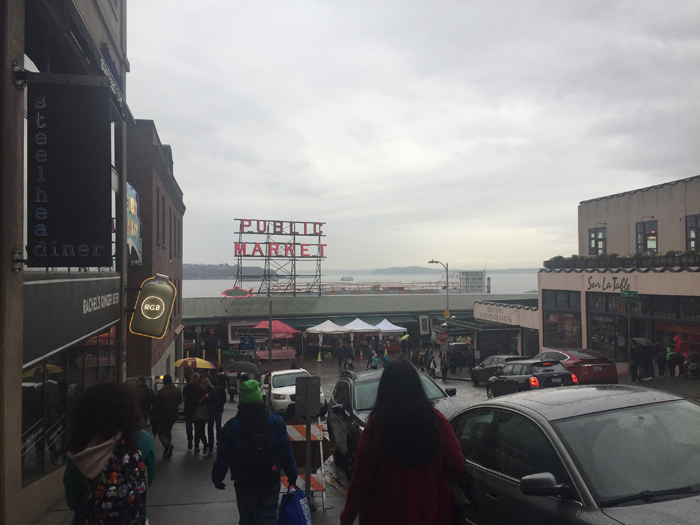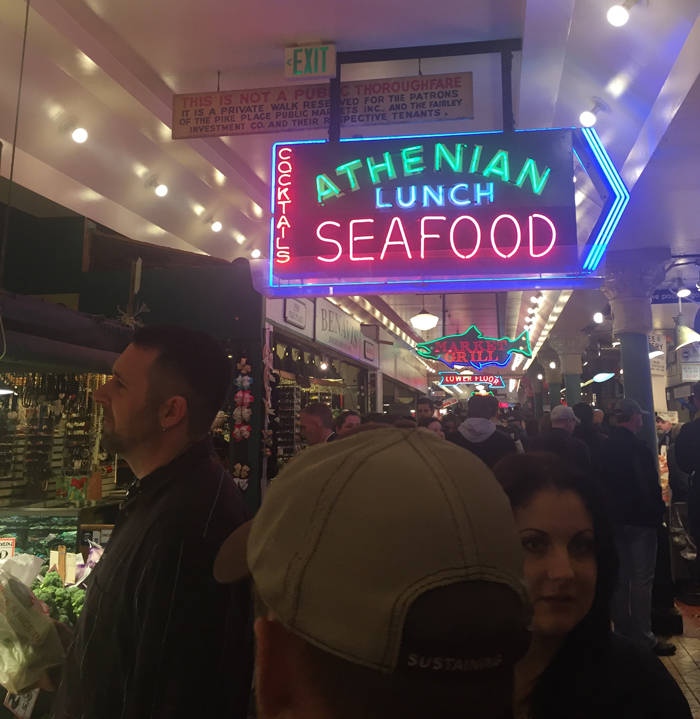 Across the street from the market is Beecher's. I had read about it online before our visit, so I recognized it right away. Handmade cheese. Do I really need to say more? I don't, but I will. You can watch them making the cheese right before your eyes, and they have lots of samples to try. Don't tell anyone but Travis went through the sample line twice! They also have a deli with macaroni and cheese and grilled cheese. We both got their famous mac and cheese, and it was to die for! I still dream about it on rainy days.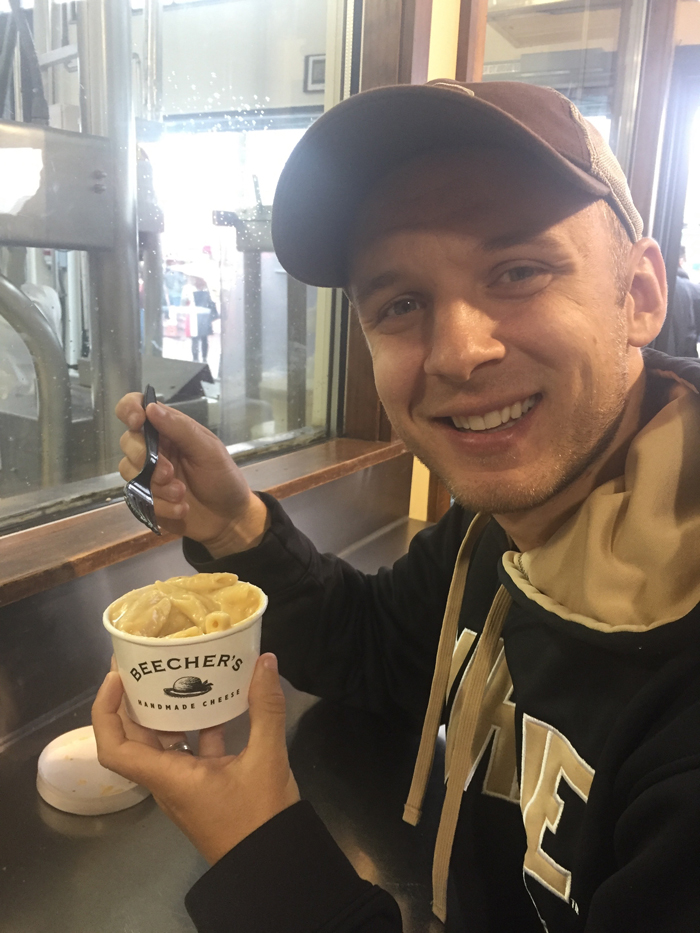 Original Starbucks
Not far from Beecher's is the original Starbucks that started the chain in 1971. The line was super long. Obviously a lot of people wanted to visit this spot, so that's why I'm including it on my list. The truth is, though, Travis and I could care less about Starbucks so we mostly walked by wondering why everyone was waiting in line for so long when another Starbucks was just down the street.
That night, we met up with some friends who live in the area, for a delicious dinner. We went to this restaurant that sits right on the water. They are known for their oysters, and the guys loved trying several different kinds. The food was delicious, and we even splurged and got dessert even though we were all stuffed!  The restaurant is pricey, but it was our last night of vacation so we went all out!
Mt. Rainier
Of course, if you are going to Seattle you want to see Mount Rainier! I had heard from Travis how beautiful it was. He spent two summers in Washington for training back when we were dating. But on this trip, it was so foggy and rainy the whole time that we never could see any mountains! Not until we were on the plane headed home! I was really excited when I looked up and saw the mountain from the plane window. At least now I can say that I've seen it.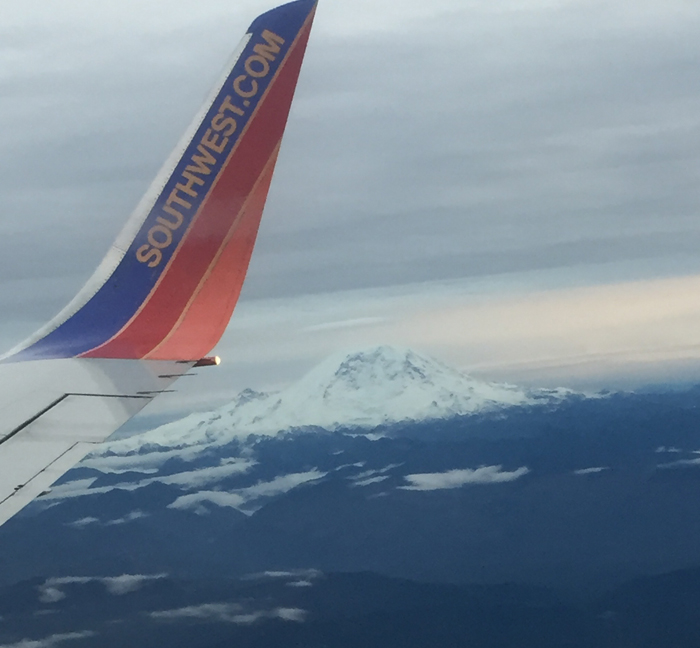 What else would you add to this list? What are some must-sees or fun things to do in Seattle?
Did you see my posts about the other places we visited?