Wow, episode 16? We've been doing this series for a long time now! December is practically over, so let's see what Travis has to say this month!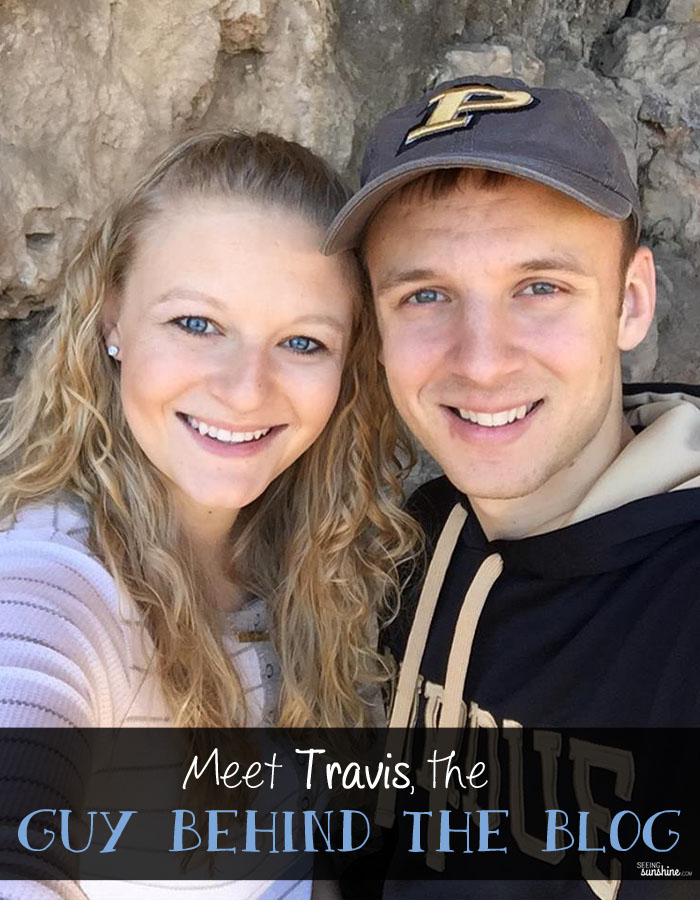 Here are the questions with Travis' answers underneath.
1. This was your last Christmas as a family of two. Did you do anything special to celebrate?
Yes, Tiffany and I had Christmas with just the two of us on December 21 where we opened gifts from each other and watched Charlie Brown Christmas.
2. What's one thing you can't wait to do for Christmas next year when you have a daughter?
I can't wait to dress Raylee in a cute Christmas dress and be able to buy her toys!
3. Did you stay up until midnight as a kid to celebrate the new year? Did your family having any traditions for this holiday growing up?
Yes, I always stayed up until midnight when I was a kid. We didn't really have any traditions, but we would usually have friends over at our house. We would drink sparkling grape juice and have party poppers.
4. Do you have a favorite New Year's Eve memory? Tell us about it.
My favorite New Years Eve memory is the first time me and Tiffany were able to bring in the new year with a kiss! We were engaged and she was feeling sick that day, but it was still a great memory for me because I knew she was the woman I was going to kiss every new year for the rest of my life.
5. What are you most looking forward to in the coming new year?
I think you all know the answer to this one … I can't wait for Raylee to get here!!! 🙂
Do you have any questions for Travis? Leave a comment with the questions you'd like to see answered and we'll use them in next month's episode of Guy Behind the Blog!