Date night — this routine event can be so important for a marriage. They give you a chance to reconnect after many days of hectic schedules. They are great for quality time and physical touch — which happen to be the top two love languages in my marriage.
I love getting dressed up and going out for a special date, but sometimes it's nice to just stay home but still have a date. I imagine for those with littles running around, stay-at-home dates work best because you don't have to hire a babysitter. After the kids are tucked in, date night can begin.
Do you struggle to come up with date night ideas? Dinner and a movie can get old sometimes.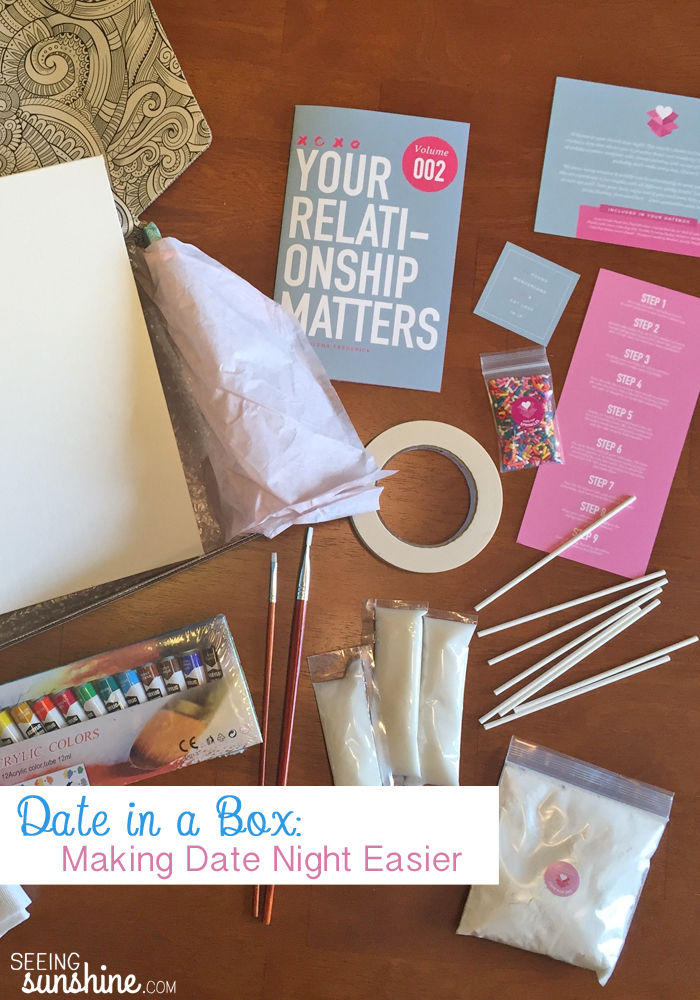 This year, Travis and I tried out the DateBox Club for one month. This is a subscription service that sends you a date in a box every month. Each month is a different date theme and they have tons of cute ideas ranging from games to crafts to cooking together. The box includes instructions and everything you'll need to make the date a success. Each box is designed to bring you closer together as a couple.
Our Date Night from DateBox Club
Our Date Box included everything we needed to make cake pops and create some masterpieces. Travis loves cake pops, so he was really excited when we opened it up. I thought painting would be really fun, but Travis wasn't too sure about it. He ended up really enjoying it! And his painting turned out great!
This is not a sponsored post. We just really enjoyed the DateBox Club, even if we only did it for one month, and I wanted to share about this neat idea with you. Check out these photos from our date night!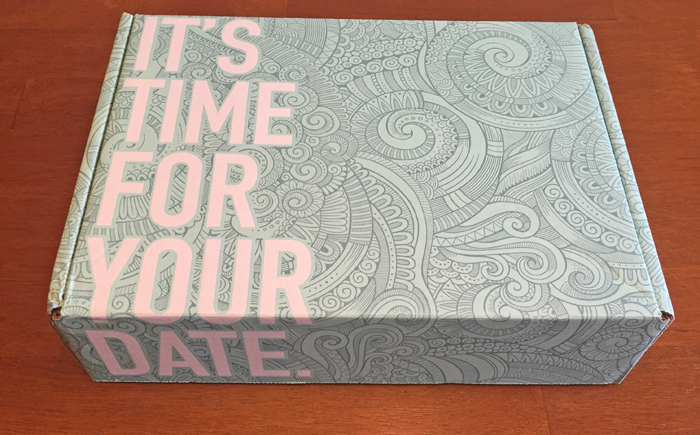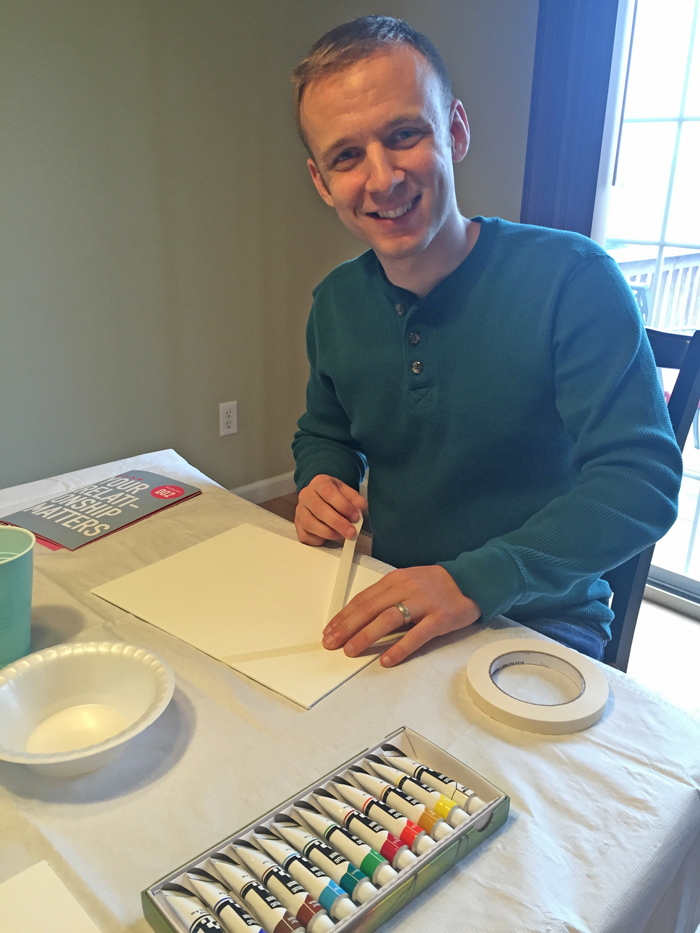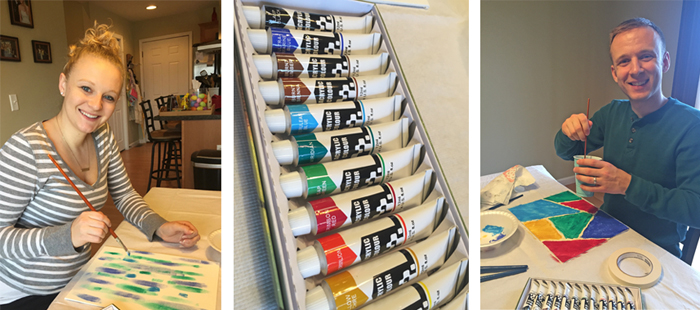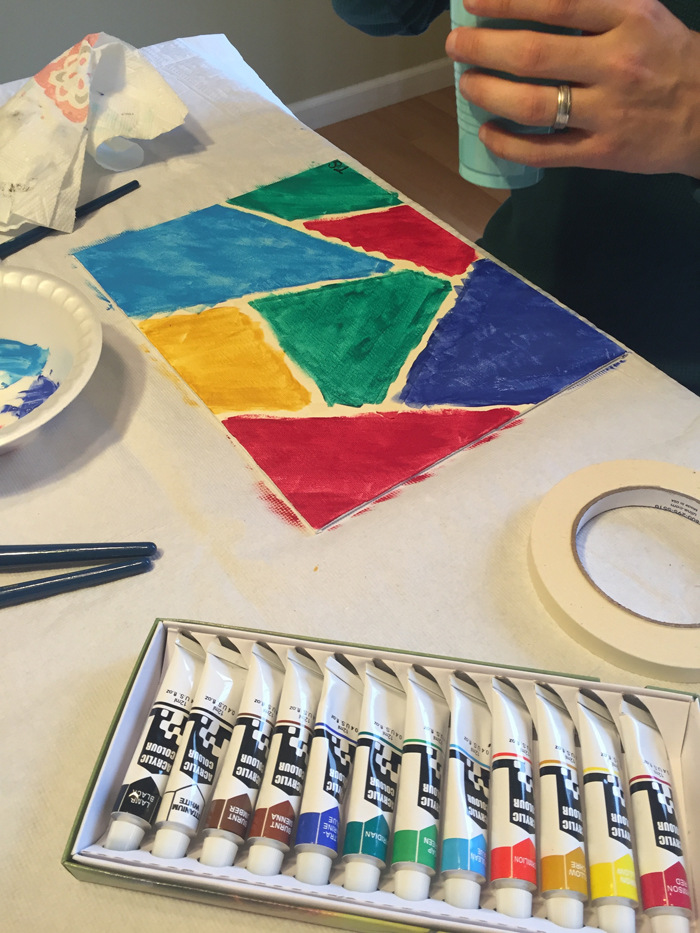 Here are our finished paintings. What do you think?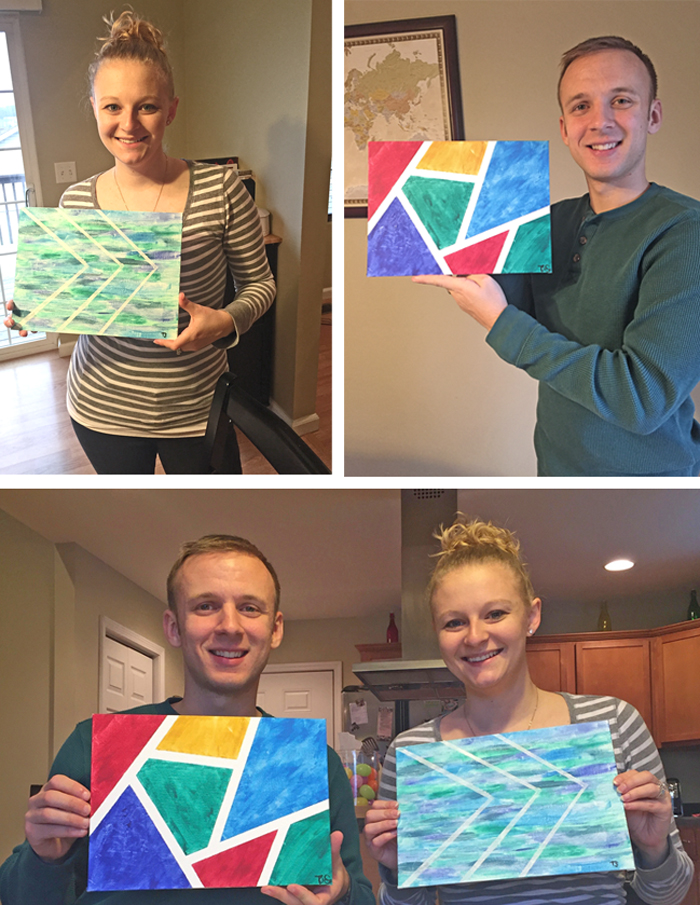 Next, we made our cake pops!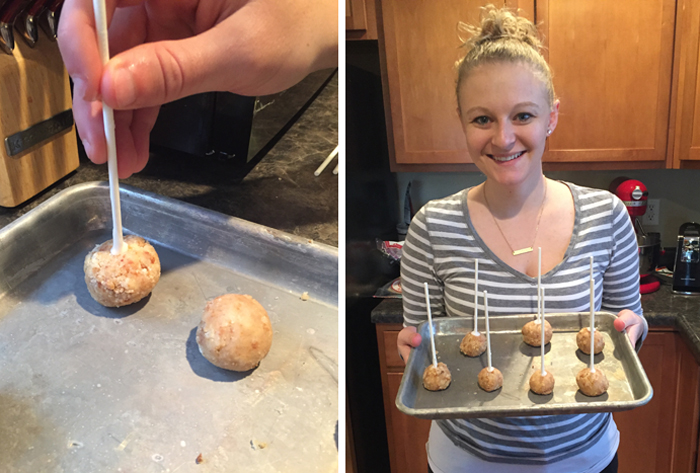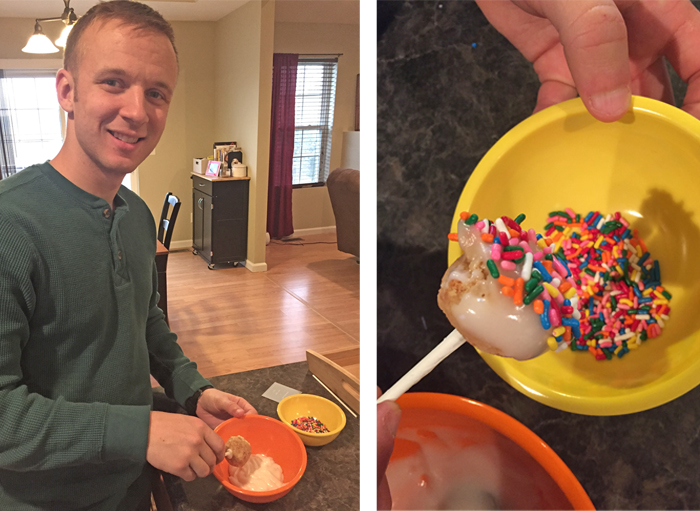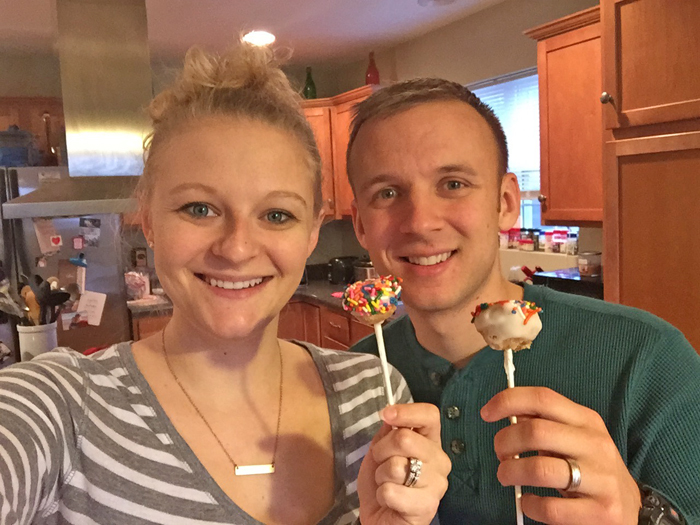 We really enjoyed our date night thanks to the DateBox Club. I love that you can cancel the subscription at any time, even after one month so that if you just want to try it out or only want to do it for certain months of the year you can. The subscription is $35 a month, plus $2 shipping.
Have you ever used the DateBox Club? Is it something you'd like to try? What are your favorite date night ideas?
Check out these other posts on marriage:
Be sure you follow my Marriage Pinterest board too!