If I was to retake the love languages test, I wouldn't be surprised if gifts had moved up on my list. I get really excited for giving gifts that I know someone will like/love/need/want, and I definitely don't turn down a good gift either. With a baby on the way, I've gotten several gifts throughout the months. And these are my top four favorite things that I have received — not things that are for baby necessarily, but feel like they are more for me. Perhaps you are wanting to get something sweet for someone you know who is expecting? Check out my favorite gifts for pregnancy in this post, plus I'm sharing a couple things I haven't received but would love to have. Happy gifting ya'll!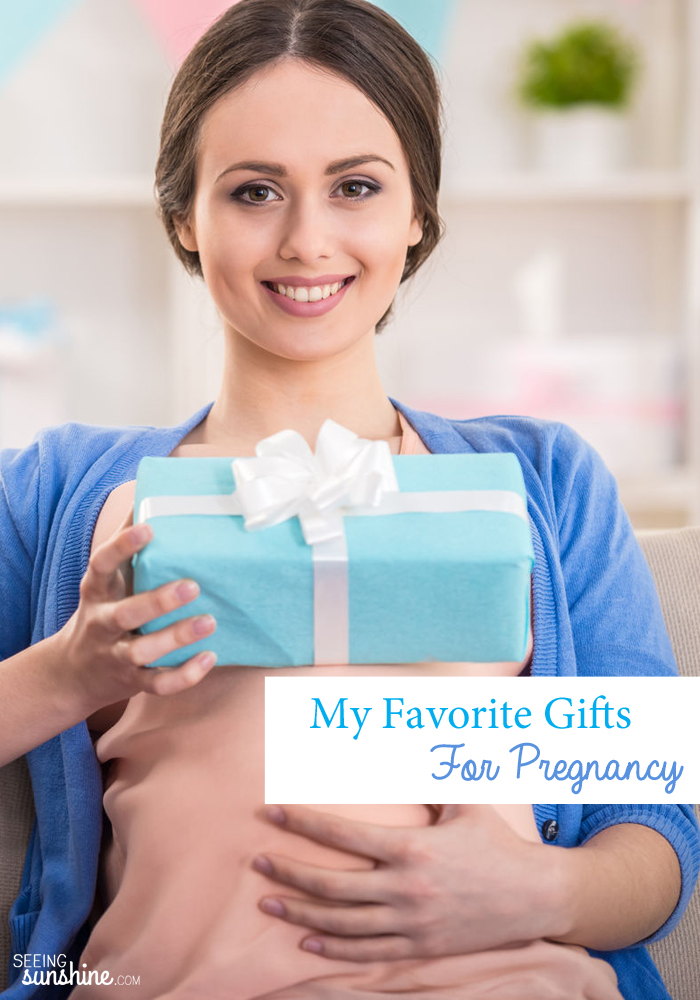 Gifts for Pregnancy: My Favs + Other Ideas
Pregnancy Journal
The first time I found out I was pregnant was in January of 2016. Literally the day after I had told my parents the news, my mom had purchased a pregnancy journal for me. As soon as I got it, I started writing in it. I'm a writer and I love journaling, so a pregnancy journal is of course a fabulous gift idea! As my readers know, we lost that pregnancy — and now that journal is a special keepsake for me. During this pregnancy, I ordered myself the same journal right away because I loved it so much.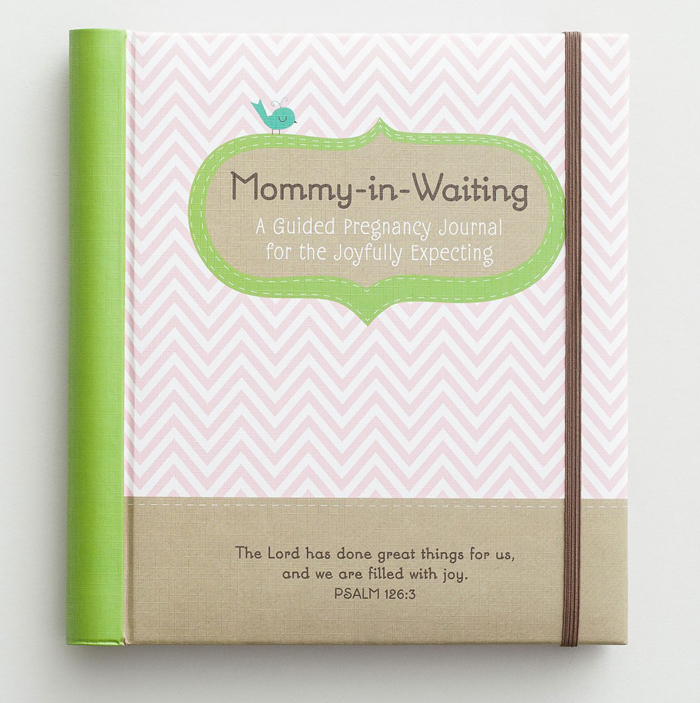 This Mommy-in-Waiting Pregnancy Journal comes from DaySpring and is filled with scriptures and fun questions to answer. I like that it has writing prompts and questions, because with pregnancy brain sometimes you just don't know what to write! It's colorful and cute, and organized well. Plus, it has a few places where Dad can write his feelings or reactions in his own words — such a neat thing to look back on! I love that it has pages for you to include photos and that there are two folders in the back for keepsakes.
Letters to My Baby Book
A friend of mine sent me this adorable little book during my pregnancy. It is right up my alley because I am sentimental and love letters. The Letters to My Baby book includes 12 pages that are actually envelopes. You open up the envelope and it is a space for writing a letter. For instance, the first page is an envelope that says, "My wishes for you are …" and it has a spot to write the date you wrote the letter and the date you want the letter to be opened. You open it up and it is a lined sheet of paper ready for you to write to baby.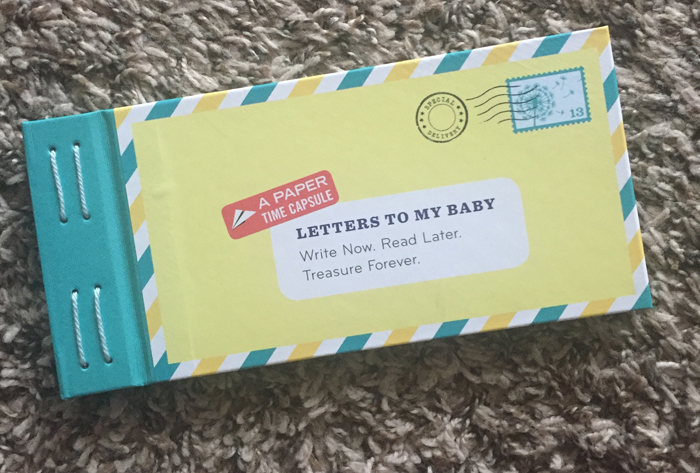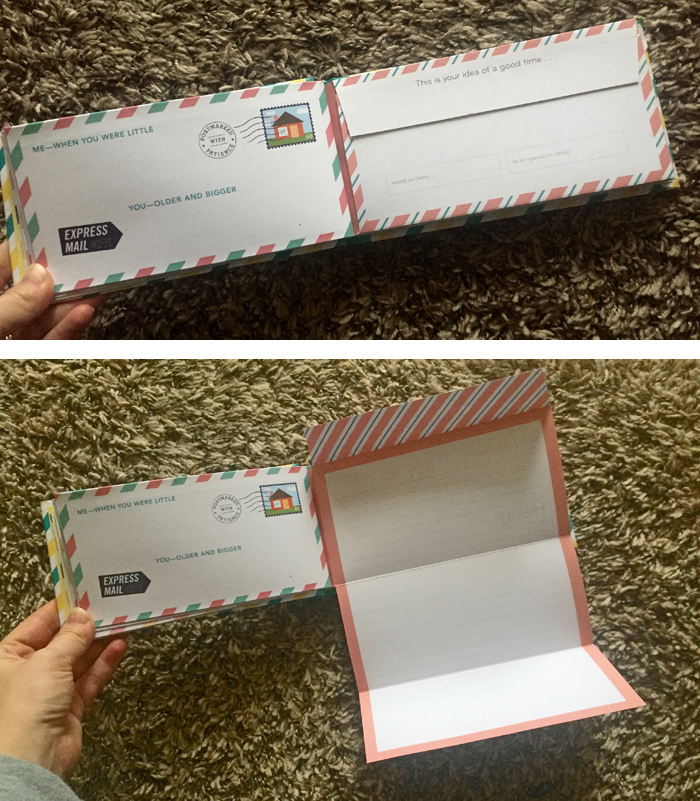 Each one is a different writing prompt that you can write to the baby before he/she is born or after. Some of them are talking about the child, so it's something you can do throughout the years. I love the idea of giving this to the child on their 16th or 18th birthday, or perhaps when they are even older as an adult — maybe before they are about to become a parent! The back of the book contains stickers for you to seal each envelope. It's basically the cutest darn thing I ever saw!
Maternity/Delivery Robe
As I've entered my third trimester, I've been thinking a lot about going to the hospital, what labor will be like, and what ways I can prepare for something I have absolutely no experience with. One of the things I wanted for my hospital stay was my own robe to wear.
I talked to my midwife about whether it would be OK, and she suggested during the actual delivery I wear the gown the hospital gives me because it's going to get messy and wet and gross. (I hadn't thought of that!) But she told me I am welcome to bring my own robe for after the baby is born. Yay! For Christmas, Travis bought me a very pretty robe for me to take to the hospital with me. I can wear it now — because it's a maternity robe so it fits all of me, even that giant round belly that never seems to stop growing — and I can wear it while I hold our newborn in the hospital and get lots of photos. I know it will make me feel a little bit prettier when I'm probably not going to be feeling very pretty!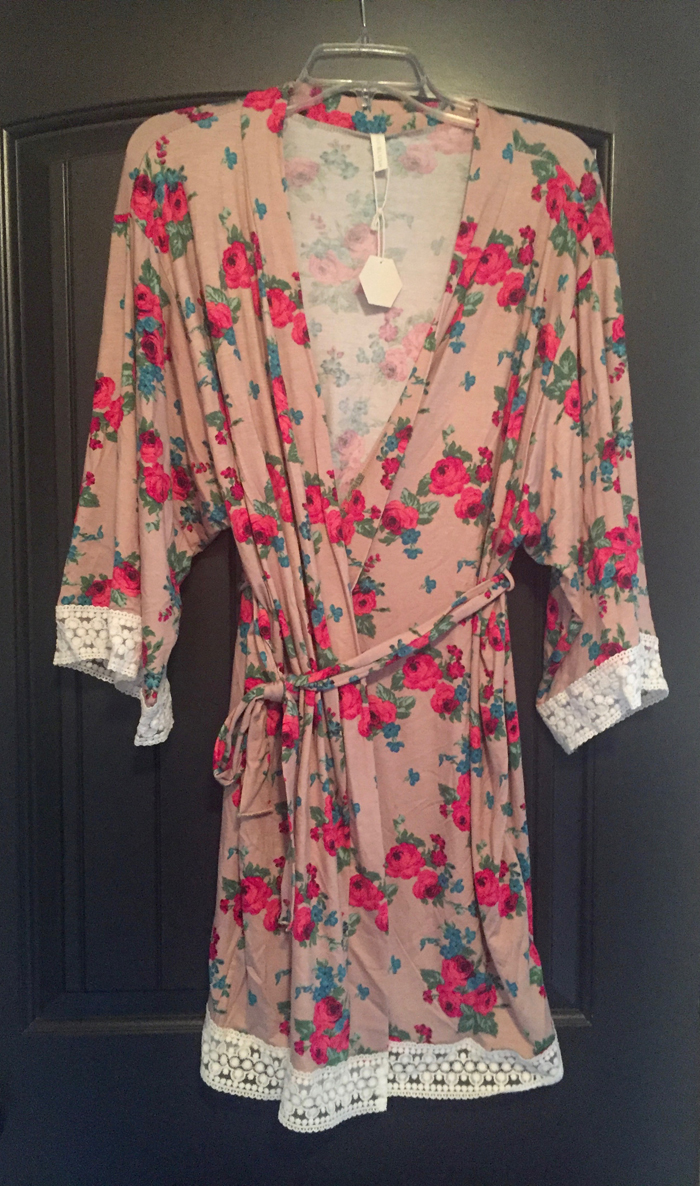 He got mine from Pink Blush Maternity, which has so many cute designs and patterns and colors. They have long ones, short ones, ones with lace and ones without. I love them all and don't know how I would have ever chosen which one I wanted. So I'm really thankful that Travis just picked one for me that he liked. Here's the one he got me.
And just so you know, this place has some adorable maternity clothes. I pretty much want them all! We have a maternity photo shoot coming up, and sometimes I just sit on their website and dream of owning all their clothes so I can look fabulous in all the photos!
Belly Book
My sister-in-law got me this book and I immediately fell in love. It is such a neat idea! The Can't Wait to Show You belly board book is in the shape that it will fit right over my pregnant belly. The purpose of the book is to begin reading to baby while he/she is in the womb and then continue to read the same story after birth. This helps the mom's voice become more and more familiar to baby (or whoever it is reading the book).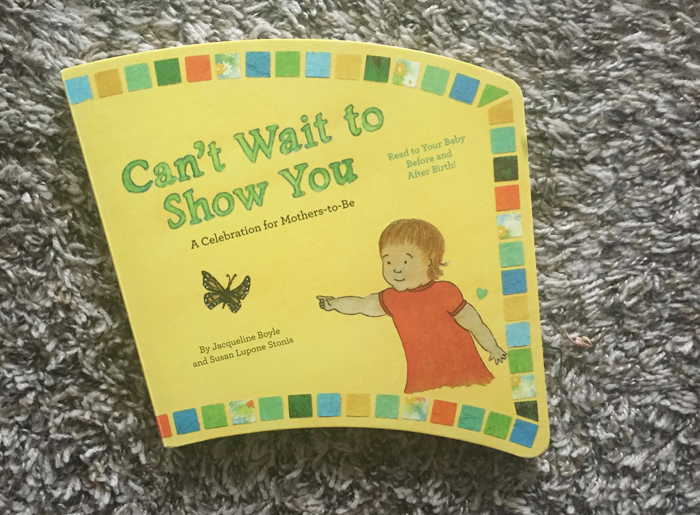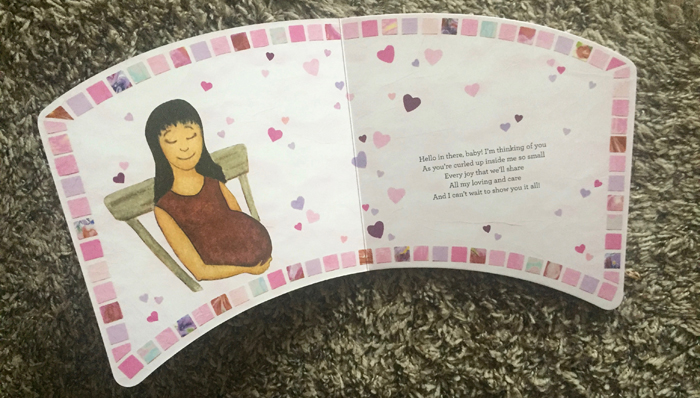 The book rhymes so you can even sing the words. Studies show that newborns recognize a song repeatedly heard from inside the womb during the last trimester, and they are calmed by the melody sung in a familiar voice. I love the idea of this, and I have been reading this book to our baby at least once a week. I can't wait to see if she recognizes the story after she is born and I read it to her.
Other Great Gifts for Pregnancy
Photographer Gift Certificate: Most women these days like to get maternity photos taken, especially for their first pregnancy. Even more than that, most women would love to be able to afford a newborn photo session with a professional photographer. They are only newborns for so long, and we want to capture each precious little feature! But professional photographers can be expensive, especially when you have tons of other things to buy like a crib and carseat! Consider getting your pregnant friend a gift certificate to their favorite photographer.
Prenatal Massage: I've been getting prenatal massages about once a month, and wow — it makes such a difference when it comes to the aches and pains of carrying so much extra weight. Pregnant mamas will rejoice with this gift! It's the perfect way to relax and relieve tired, swollen feet. Get her a gift certificate and make her day!
Bump Boxes: Thanks to Facebook ads, I found out about the Bump Box. It's a monthly subscription box specifically for expecting mamas filled with all kinds of pregnancy goodies to try. I think it looks super fun, and who doesn't love getting something in the mail? I also recently heard of the Mama Bird Box, which is the same thing — so choose whichever looks like a better fit.
Care Package: Put together a cute little care package for her with things like stretch mark lotion, decaffeinated tea, preggie pops for morning sickness, a "mama bear" T-shirt, and other cute things.
What other ideas do you have on gifts for pregnancy? 
Be sure to check out my Pinterest boards — I've got one for pregnancy, one for baby, parenthood, and even maternity clothes!
If you liked this post on gifts for pregnancy, check out these other posts: