One of the things I was really excited about when becoming pregnant was that I would be able to take weekly bump photos to see how my belly, and baby, were growing. I love seeing other people take these photos, and I couldn't wait to take my own. We got started right away, taking them at week 4. I've been taking them once a week ever since. Today, I'm sharing my bump's progress.
Bump Photos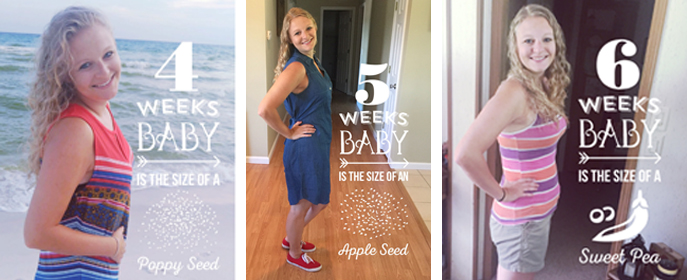 Those first three photos are sized differently than the rest. We were just starting out, and I wasn't for sure how I wanted each photo to look. But by week 7, I had it down.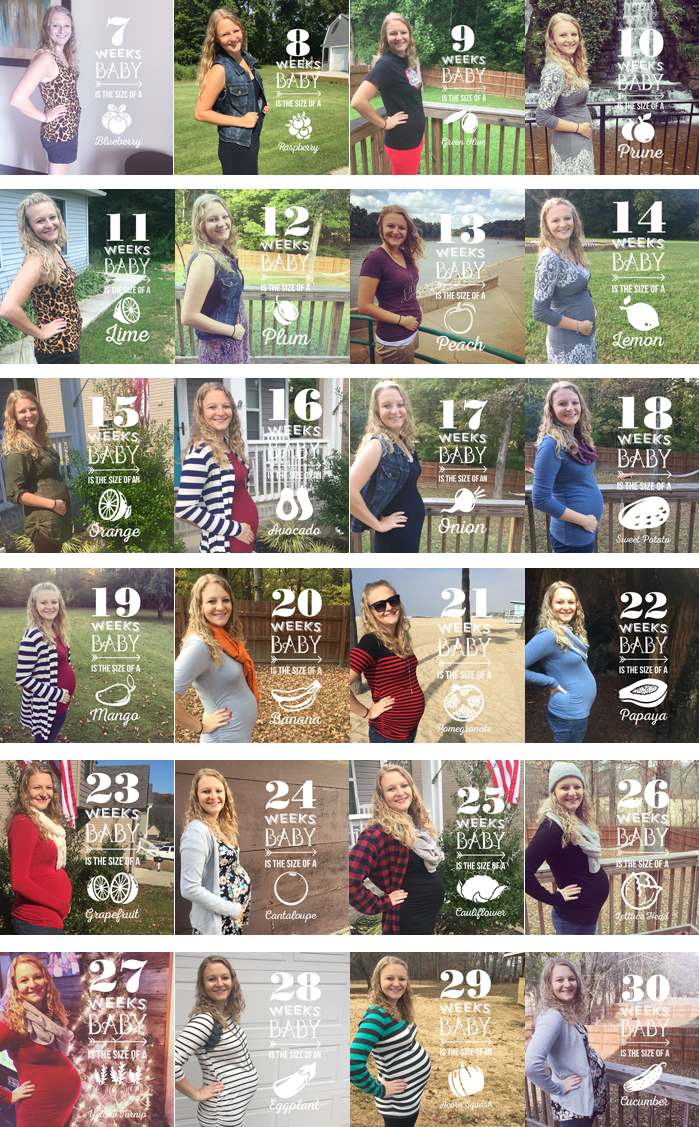 I love seeing the different locations I was at each week. It's also neat to look at the photos where I was wearing the same outfit — it really helps you see the difference in how big my belly is.

Of course, I still have a few weeks left. Even though I can't imagine my belly getting much bigger! Here are the last photos I've taken. Who thinks I'll make it all the way to week 40?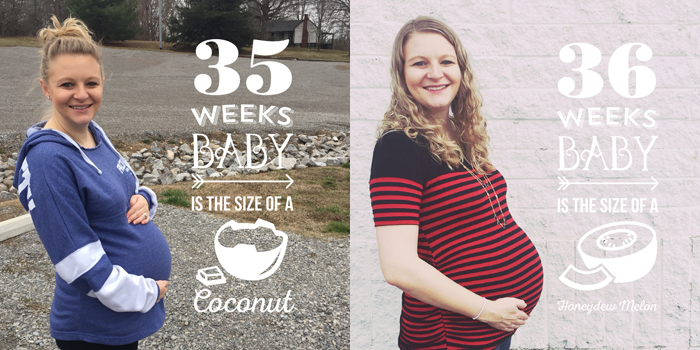 Here are some holiday photos too just for fun. This really helps you see the difference since there's a larger time span between each photo! I wonder if Raylee will still be in my belly come St. Patrick's Day.

It's been so fun documenting what we've been doing each week of this pregnancy. I may make a photo book out of these photos. You may be wondering how I got the fun words and artwork on each photo. I talked about that in my 5 Best Pregnancy Apps post. Yep, it's an app! So check out that post if you want more details!
Did you take bump photos when you were pregnant?
Check out my Pregnancy board on Pinterest! You may also like my post Maternity Photo Shoot Tips!