Holy moly, it's March. That means our baby is due! Next week in fact! (Insert stunned emoji faces) I can't believe she could really come any day now! And I can't believe that soon I will be experiencing labor for the first time. I have to admit, that sounds pretty scary! That's why I really wanted to create a calming birthing playlist full of music that would remind me that God is taking care of me.
Of course, when the time comes, who knows what it will be like. Perhaps it will go so fast that I won't have time to play any music. Or perhaps it will take so long, I'll get tired of hearing the same songs over and over! I may love having music playing in the background to soothe me, or I may find it really annoying. Who knows!
But either way, I wanted to have a playlist created in case I did want some calming music to play during contractions. I love the idea of having worship music playing, especially when Raylee takes her first breath of earthly air.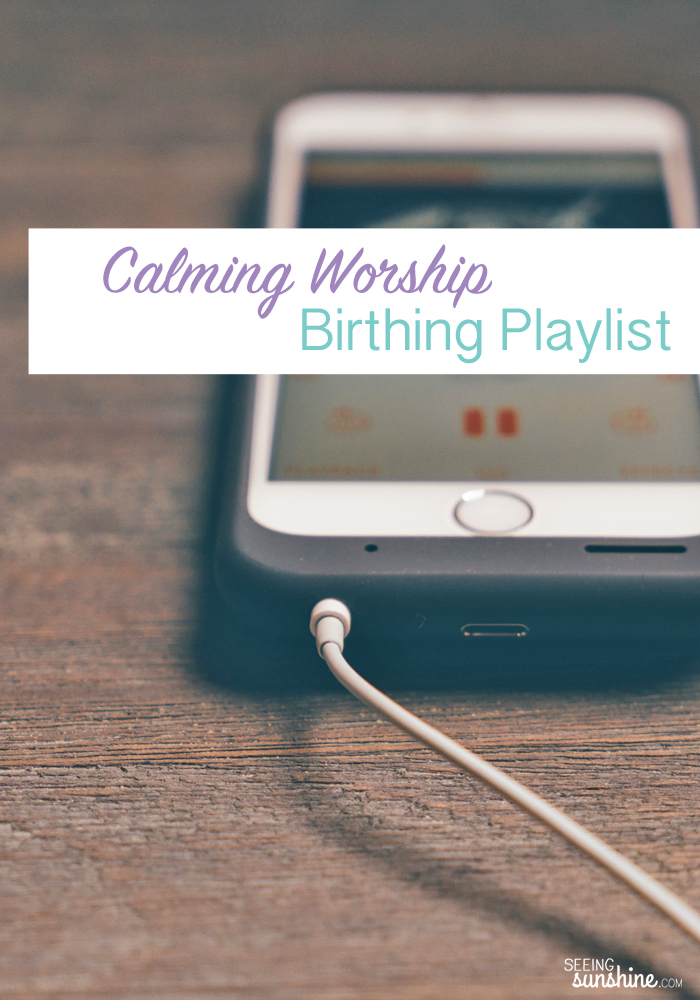 Songs for a Birthing Playlist
Here are the songs I've chosen to play during labor and delivery:
Fall Afresh by Jeremy Riddle
Sweetly Broken by Jeremy Riddle
Rescue by Desperation Band
I Surrender by Hillsong Worship
What a Beautiful Name by Hillsong Worship
Beneath the Waters (I Will Rise) by Hillsong Worship
Miracles by Kari Jobe
I am Not Alone by Kari Jobe
You Are God Alone by Phillips, Craig, and Dean
I Will Rise by Chris Tomlin
Waiting Here for You by Christy Nickels
Word of God Speak by MercyMe
We Will Run/He is Here by Gungor (A Creation Liturgy)
Come Alive (Dry Bones) by Lauren Daigle
First by Lauren Daigle
Filled With Your Glory by Starfield
My All in All by Phil Wickham
Thank God by Alanna Story
My Malady by Alanna Story
What would you add to this list? Do you have a favorite worship song? If you've given birth before, did you play music?
Check out my other pregnancy posts like Things To Do Before Baby Arrives! Be sure to follow me on Pinterest and Facebook too!