Have you seen the news? I wrote an eBook! I cannot believe it's real actually. But my name is actually on Amazon as an author! How crazy is that? I am so excited that God gave me the stamina to keep going with this eBook idea and now it is coming to fruition.
So let me tell you about this book! I have compiled all of my blog posts about miscarriage into an eBook called Miscarriage & Mourning: Encouragement after Pregnancy Loss.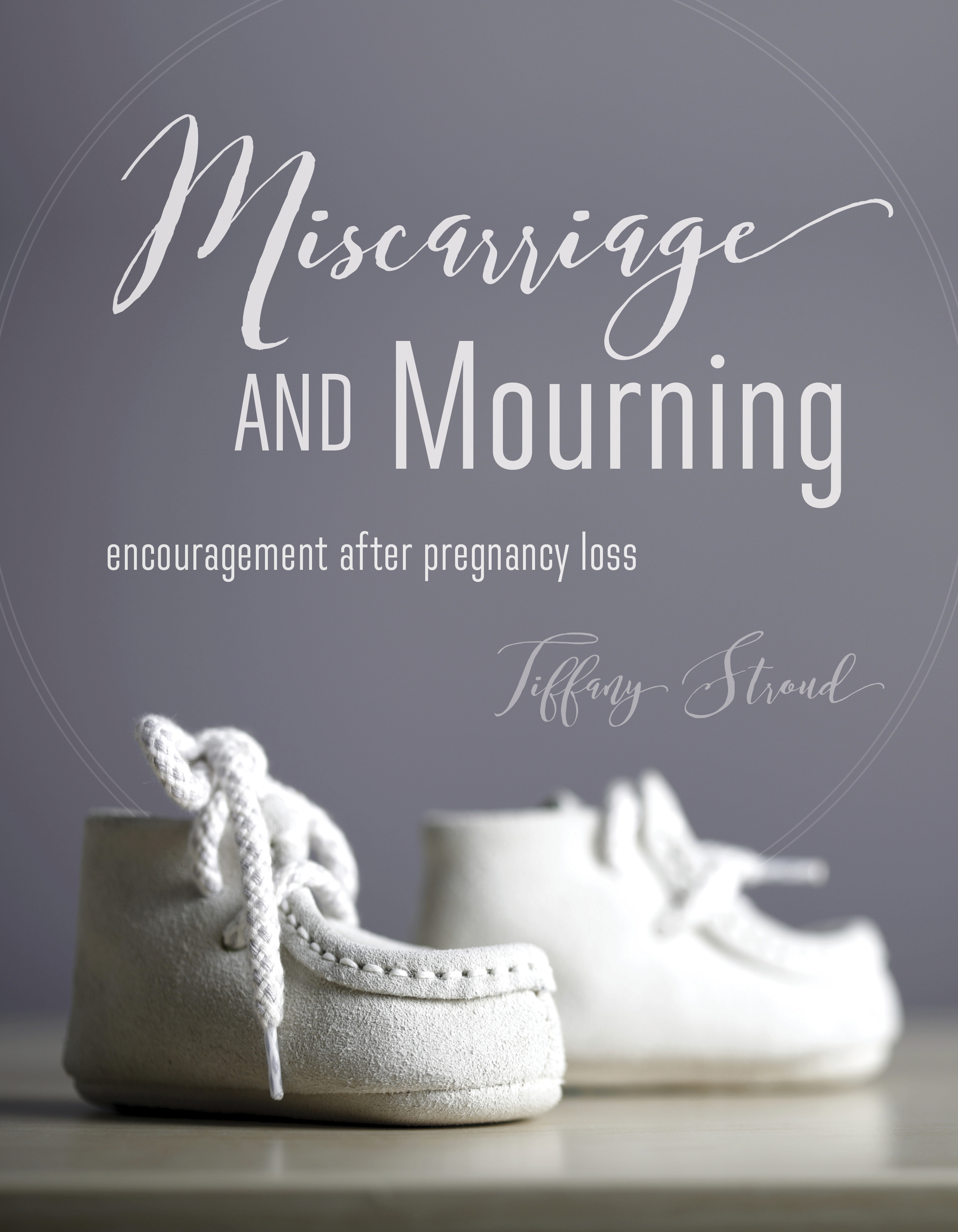 Women all over the world are suffering from pregnancy loss, many of which do so silently. Because miscarriage is not a popular topic and is almost taboo, most women experiencing such a loss don't know of others who have been through it. This causes feelings of isolation and loneliness in the midst of sorrow and grief. I know, because I've been there. Maybe you have too? Maybe you are there right now?
Miscarriage & Mourning shares my personal experiences as I faced pregnancy loss for the first time, trying to navigate my feelings of sorrow and grief. In this eBook, I'm sharing ways to cope, find healing, and memorialize a baby lost too soon. My goal is to encourage women that they are not alone in the grief they face.
At the same time, Miscarriage & Mourning can help those who have not experienced such a loss have better understanding. I share tips on what to say and what not to say,  as well as other ideas for helping friends through miscarriage.
eBook Details
The eBook is actually available for pre-order right now on Amazon. Anyone who orders the book now will receive the kindle version on April 3 — a day before anyone else!
Launch Day: April 4 — The eBook will be available for purchase on both Amazon and here on my website. Watch for a new page to show up on my menu bar! It will be available in kindle version on Amazon or a PDF version here. The PDF version is all set up so that if you want to print it out, you can. (I don't know about you, but I like reading on paper rather than a screen.)
On April 4, I'll be doing a giveaway in honor of my new eBook launching. Be sure to come back here so you can participate. The details are still in the works, but I'm excited about it!
I hope you'll share this big news with your friends and let everyone know about the book coming out!
UPDATE: The book is now available! Order on Amazon or right here on my website!