I'm so excited to announce today is launch day for my miscarriage eBook! I can't believe my book is finally ready to be released to you! Beginning today, you can order my eBook Miscarriage & Mourning: Encouragement after Pregnancy Loss. To celebrate, we also have a giveaway at the end of this post and a special coupon code just for my readers!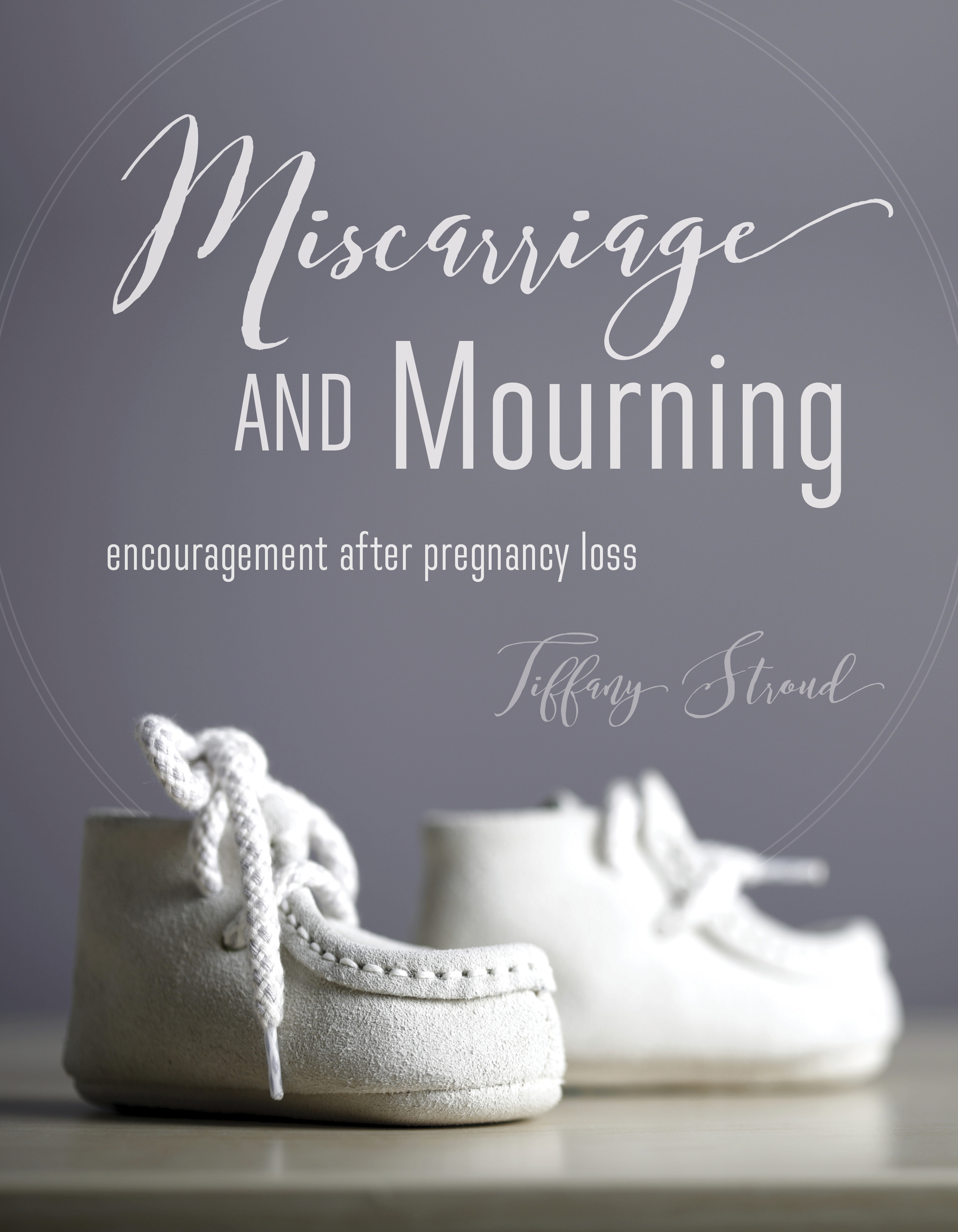 All About the Miscarriage eBook
Women all over the world are suffering from pregnancy loss, many of which do so silently. Because miscarriage is not a popular topic and is almost taboo, most women experiencing such a loss don't know of others who have been through it. This causes feelings of isolation and loneliness in the midst of sorrow and grief. I know, because I've been there. I began writing about miscarriage on this blog after realizing how many people go through this type of loss. Now, I have compiled all of my blog posts about miscarriage into an eBook called Miscarriage & Mourning: Encouragement after Pregnancy Loss.
Miscarriage & Mourning shares my personal experiences as I faced pregnancy loss for the first time, trying to navigate my feelings of sorrow and grief. In this eBook, I'm sharing ways to cope, find healing, and memorialize a baby lost too soon. My goal is to encourage women that they are not alone in the grief they face.
At the same time, Miscarriage & Mourning can help those who have not experienced such a loss have better understanding. I share tips on what to say and what not to say,  as well as other ideas for helping friends through miscarriage.
In this book, I will help you:
Realize you aren't alone in your feelings of sorrow and questioning during your time of loss.
Gain knowledge about the details of miscarrying naturally and learn your options to decide what the best method is for you.
Discover practical tips for coping and healing after pregnancy loss.
Learn ways to memorialize your loss so you can find closure and begin to move forward without forgetting.
Find the perfect songs to add to a healing playlist that will help you cope during times of deep sorrow.
Learn what miscarriage is like and how to help friends dealing with pregnancy loss including what to say and what not to say.
Discover ways to keep fear at bay during your next pregnancy.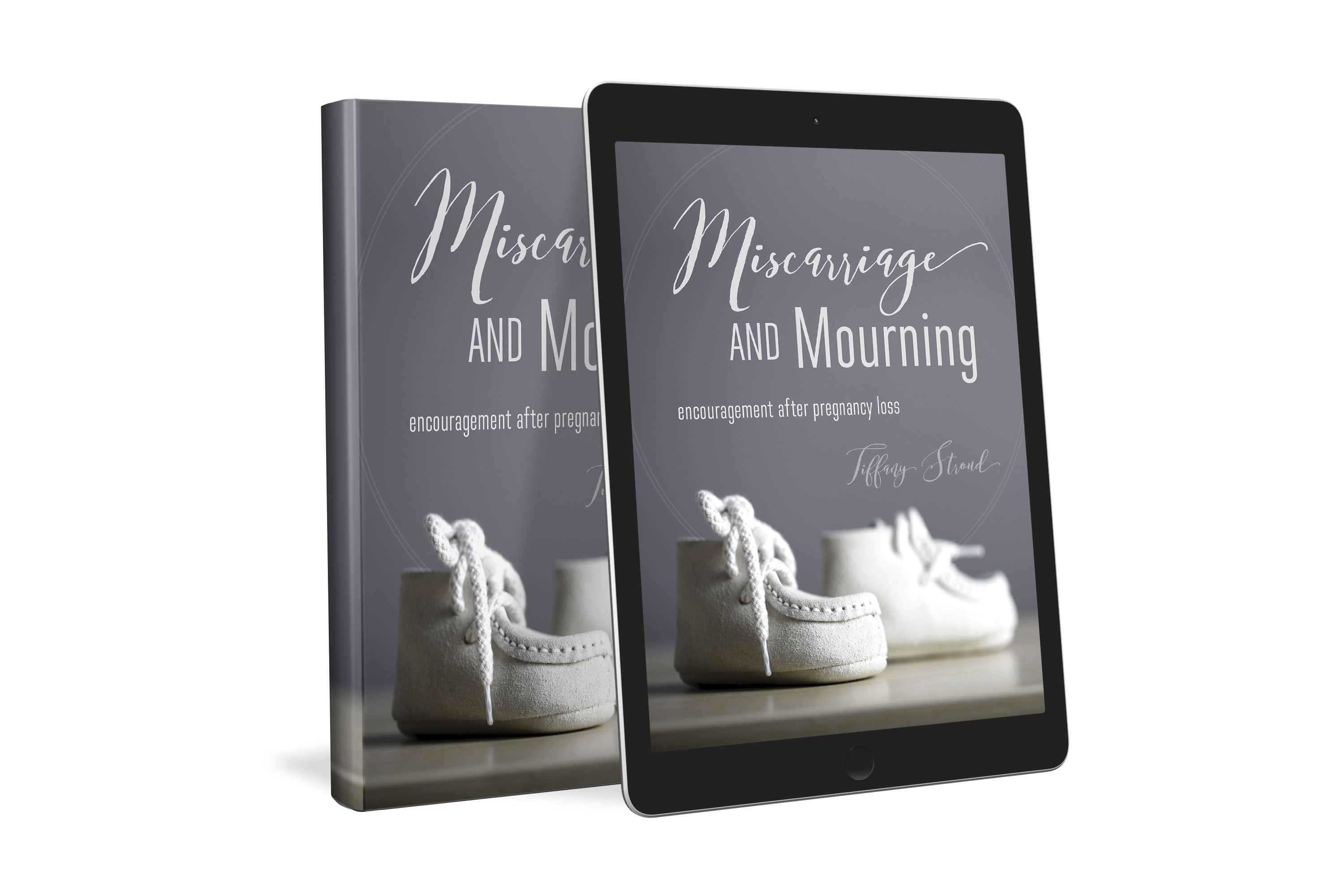 How to Order
This eBook is available for purchase as a kindle version on Amazon. You don't have to have a kindle to purchase this copy, you can use a kindle app on any of your devices. It is also available in PDF version here on my website. The PDF version is all set up so that if you want to print it out, you can. (I don't know about you, but I like reading on paper rather than a screen.)
Enter the Giveaway
DaySpring is partnering with me to offer you a giveaway in celebration of launch day! They are giving away two sets of Karen Kingsbury sympathy cards — a total of 12 cards. I love these two greeting cards because they would be such an encouragement to someone going through a miscarriage. Each card we received during our loss meant so much to us. What an encouragement you can be to others when you find out they are experiencing a loss.
You can check out the cards here — Loss & Sadness and Jesus Wept.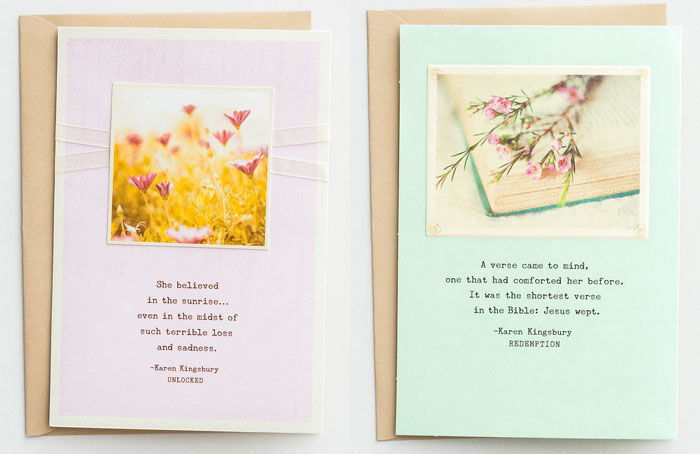 To enter, all you have to do is leave a comment on this blog. I would love it if you would share this blog post or the link to my book on some form of social media — maybe your Facebook page or Twitter account. I appreciate you sharing about my book and this giveaway!
The giveaway ends Friday, April 7, at 11:59 p.m., EST. This giveaway is open to all US residents. There is no purchase necessary and odds are based on the total number of entries. A winner will be chosen by random and contacted through email. The winner will have 48 hours to claim their prize.
Karen Kingsbury is my all-time favorite author in case you didn't know. And her line at DaySpring is full of pretty gifts and cards. For this week, DaySpring is offering a special discount for my readers. Use code KARENBOGO at checkout to receive a discount for buy one, get one on all Karen Kingsbury products. This code expires on April 11. (Some of her gift items would make great end-of-the-year teacher gifts!)
Thank you to everyone who has prayed for me as I worked to make this book become available. I have been praying for those who will read this book, and I truly hope that it is an encouragement to them.