Breastfeeding can be difficult, especially at the beginning. Now that I have been nursing my daughter for over two months, I feel like we have finally gotten the hang of it. The biggest thing that helps me now is having nursing clothes. It makes it so much easier to breastfeed her at home and out on the town when I have nursing tops on.
At first, I had a hard time finding nursing clothes. Your average store doesn't have a nursing section. A lot of them don't even have maternity sections. But in the last two months, I've found some nursing clothes that I love. It's all I wear now! So, if you too are searching for the best nursing clothes out there — check out my favorites!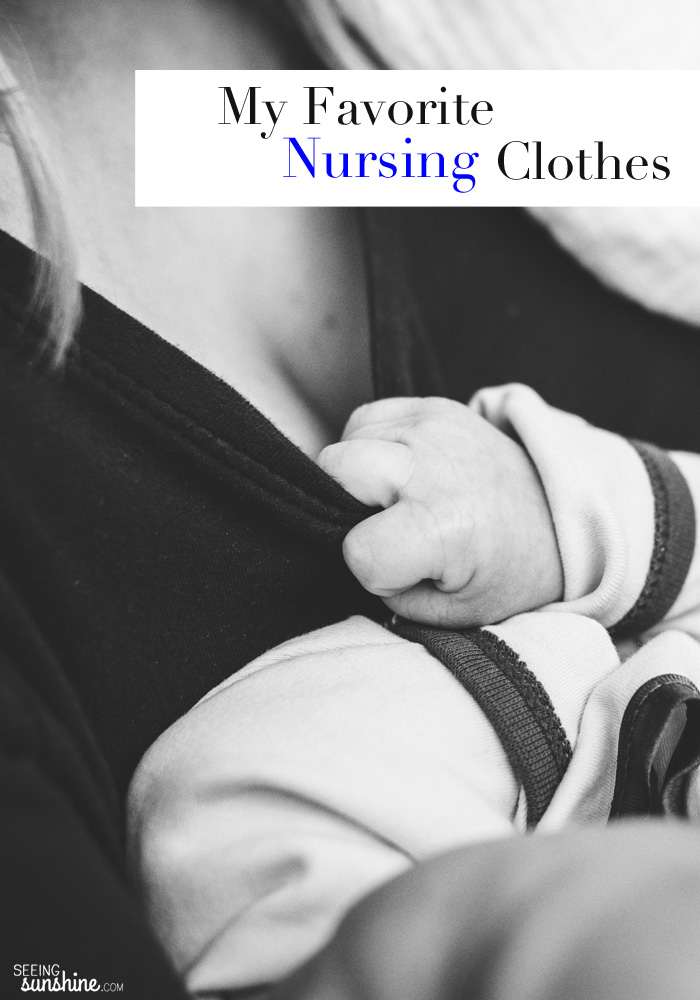 Nursing Clothes I Love
Bras
Kindred Bravely Seamless Sublime Nursing Bra — Kindred Bravely sent me one of their bras to try out, and it instantly became my favorite nursing bra. I wear it all the time! It fits great and is really comfortable. I love how soft it is, how easy it is to clip on and off for nursing, and how smooth it looks under tops. They sent me the light pink one, but I think I'm going to need one in every color! I already ordered another one!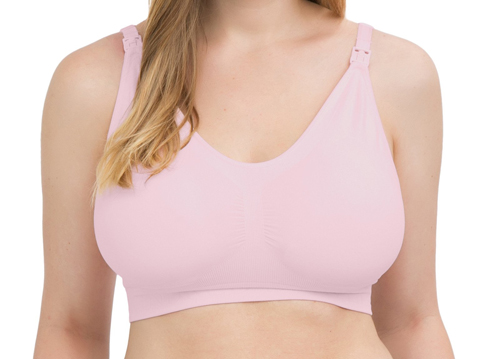 Women's Nursing Full Coverage Bra – Gilligan & O'Malley — I got a couple of these bras from Target, and they are great for days when I'm going out. I like that it feels like I'm wearing a normal bra! I have one in black and one in nude.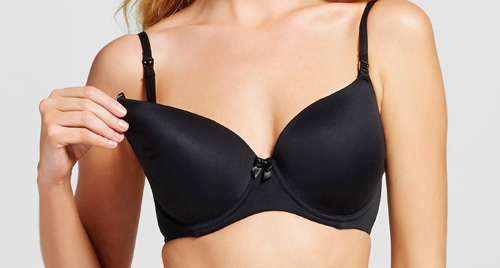 Medela Nursing Sleep Bra — I got a bunch of these while I was pregnant because they were great for sleeping in. When my bra from Kindred Bravely is in the washer, I put one of these on. They are comfortable and you just pull it down to nurse. The only bad thing about these bras is they don't come in a lot of sizes. If you are larger than a D cup, these won't work for you.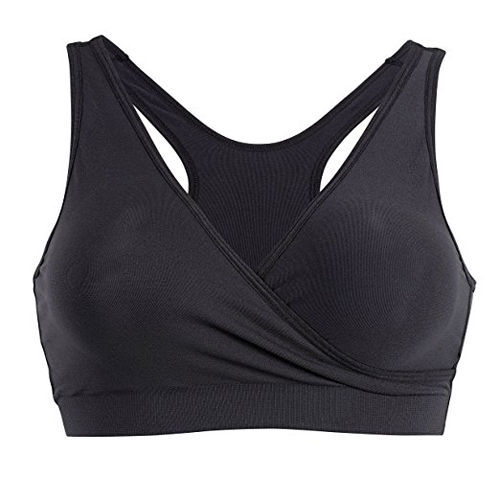 Tanks & Shirts
Kindred Bravely French Terry Nursing Tank Top — Kindred Bravely sent me one of their tank tops to try out and review. I like wearing this tank top with their sublime bra because the bra looks like another tank underneath — it shows in the cleavage area. I probably wouldn't wear the tank top with another bra because it showed too much cleavage for me, but with the right bra underneath it's perfect. You do want to make sure you get the right size because the band can feel too tight.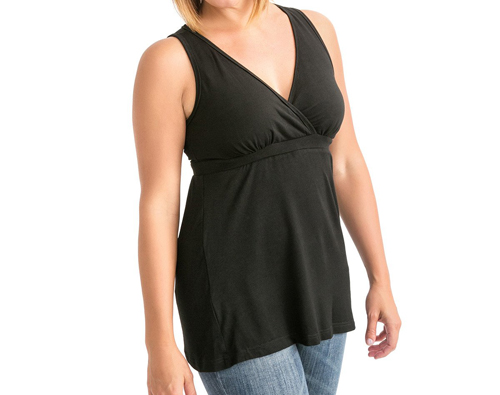 Khols a:glow Wrap Overlay Nursing Tank — I finally found a pretty tank top at a store! I always get nervous about buying clothes online because I like to try things on first, so I was excited to finally find a good nursing top in the store. This tank is pretty and can be dressed up or dressed down. Click the link to see a photo of this one.
Women's Nursing Cotton Cami – Gilligan & O'Malley — These tank tops from Target are the first ones I ever tried. They are just your normal every day tank tops. I have one in black, white, and grey. I like to wear them with cardigans over them when out and about.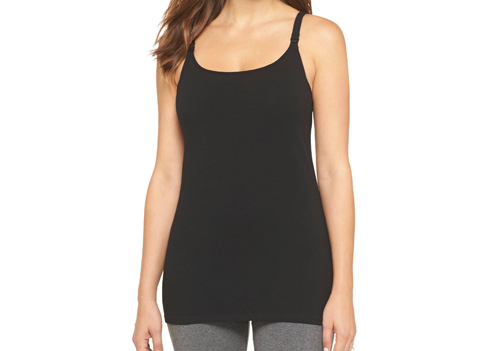 MAMA Nursing Tops — I don't always want to wear tank tops, so I really wanted some tops with sleeves. I love that this comes in a two-pack and they are affordable. H&M has some great quality nursing clothes.
Dresses
Latched Mama Nursing Wrap Dress — I bought this dress for when I'm tired of wearing tank tops! I love that I have a nice dress to wear to church or parties or whenever I just feel like being pretty. The dress is really comfortable and makes it really easy to nurse. I like a lot of the dresses from Latched Mama. I'd love to have their drawstring dress too. Click the link to see a photo of this dress.
MAMA Nursing Dress — This bright coral dress is really comfortable and makes nursing easy. It's a perfect summer dress for casual outings.
Pajamas
Nurture by Lamaze Maternity Babydoll Nursing Sleep Chemise — I found this nightgown at Walmart surprisingly. It is really soft, so I love sleeping in it. But it's also really pretty or dare I say, sexy! My husband loves it, and it's nice to feel sexy after having a baby. Plus, this nightgown is super cheap! Click the link to see a photo of this nightgown.
The Amelia Nursing Pajamas from Kindred Bravely — I love these jammies! I love that they are shorts, because I get too hot in pajama pants. This outfit is modest so I can still wear it when we have guests visiting or when we are visiting family. It is incredibly comfortable and soft. The shirt is loose enough you can pull it down for easy nursing. I got the grey set, but I love that they have other beautiful colors like eggplant. I ordered a second pair so when one is covered in spit up (or poop!), I'll have another one to wear!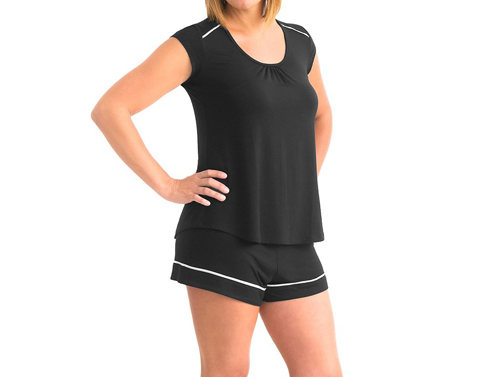 These are the nursing clothes that I currently own and like. I also like having loose, comfortable T-shirts that I can easily just pull down to nurse.
What's your favorite clothing item that is great for nursing?