I always thought baby toys were kind of pointless. I mean, they are babies — they can't play yet, right? Wrong. Toys help babies learn and develop new skills. Toys for babies are important for a child's development. I didn't realize how much I'd need to keep my little one entertained! She actually gets bored. She needs things that keep her attention, and I need things that keep her happy!
After six months, we've learned which toys Raylee likes best. In my opinion and experience, these are the best toys for babies. Do you have any of these for your sweetie?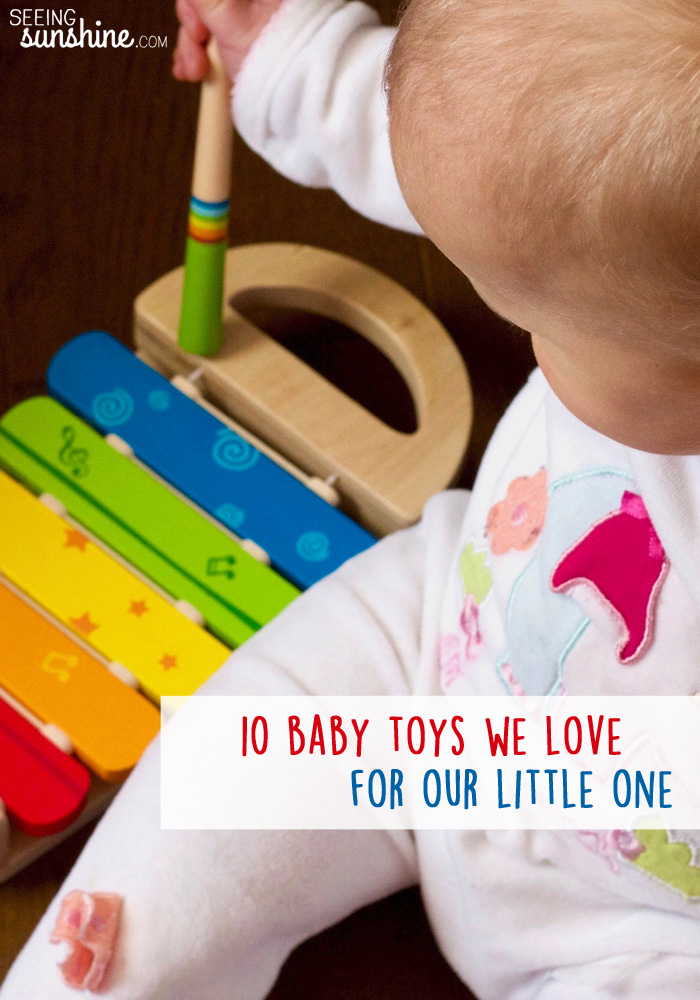 Our Favorite Baby Toys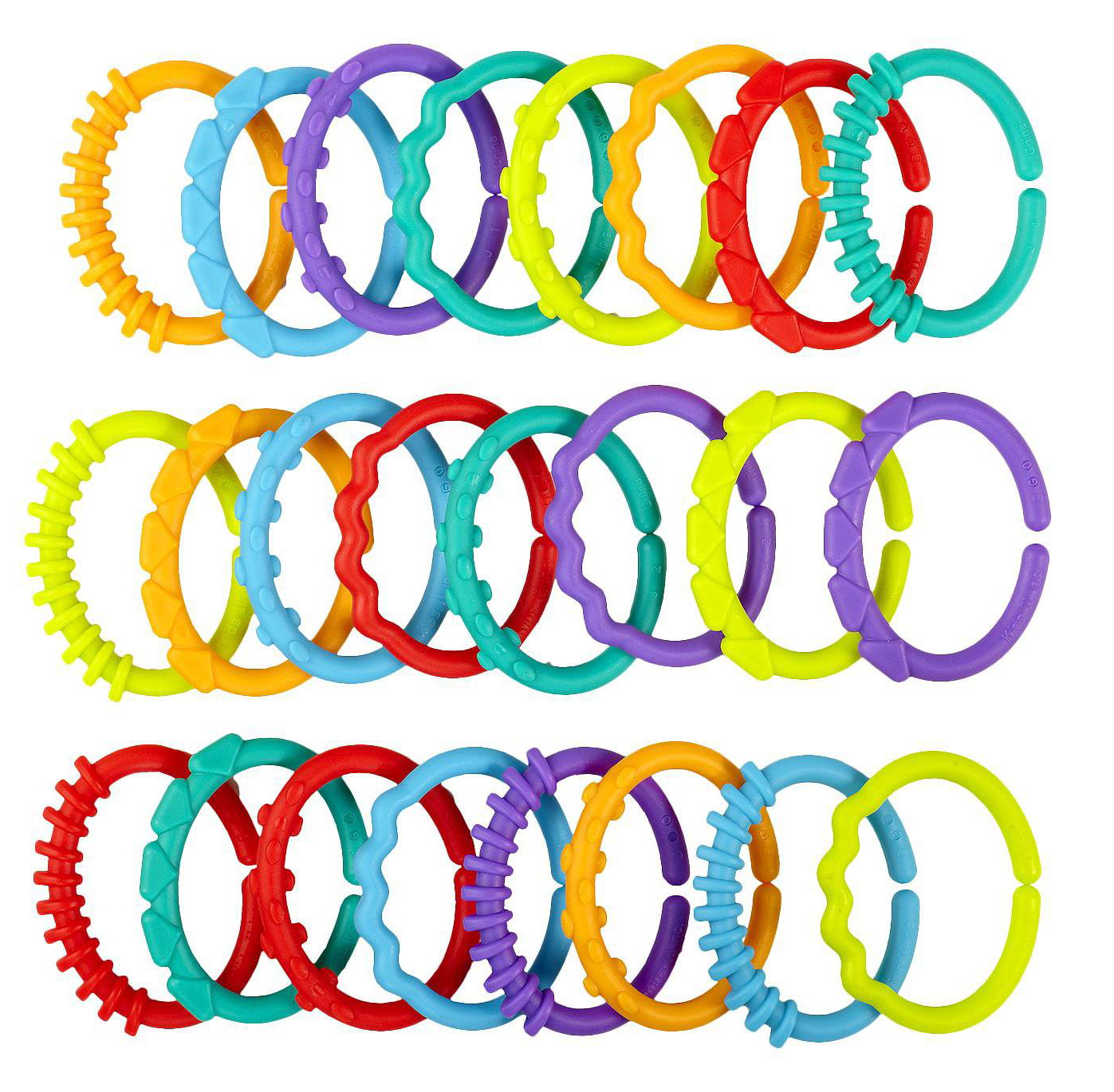 OK, who came up with these things? They are so simple and yet genius! I bought a pack at a consignment sale, and we use them all the time. We have some in every room and in the car. Raylee loves chewing on them and pulling them apart. She loves when they are dangling from something and she can pull on them. They are also great for hooking things to your carseat or stroller!
Evenflo ExerSaucer World Traveler Triple Fun Saucer
We got this as a baby shower gift, and thank you grandparents! This thing is wonderful! I love that it grows with your baby. It starts as a playmat for the baby to lay on. I remember the first time Raylee reached up and pulled the helicopter toy all by herself! It was so exciting! At 5 months, we moved her to the second stage of this toy. Now, she can sit inside and play with all the toys. She is obsessed. It keeps her entertained for so long, which is such a relief to me. We keep it in the bathroom so we can put her in it while showering.
The product description says, "Unique developmental toys include the Learning Language Pod, featuring 12 pages, 36 different sounds and 4 languages. There are 11 age-appropriate, removable toys and fun music that help baby achieve 10 developmental milestones such as fine motor skills, object exploration, tactile development and more." It also has three different height positions, so it really does grow with the baby. Plus, it transitions for when the baby is walking into a whole new toy. I love that it's a travel themed toy, too. 
This was probably Raylee's first favorite toy. She loved cloth books pretty early on, and since they are so soft I felt comfortable handing it to her while I did something else. She loves the crinkly pages that make noise. She loves to chew on the pages too. The ones I linked to above have tags sticking out all over. Raylee is obsessed with tags! She is so intrigued by them. Here are the ones Raylee has at Target. 
Bright Starts Rattle and Shake Barbell Rattle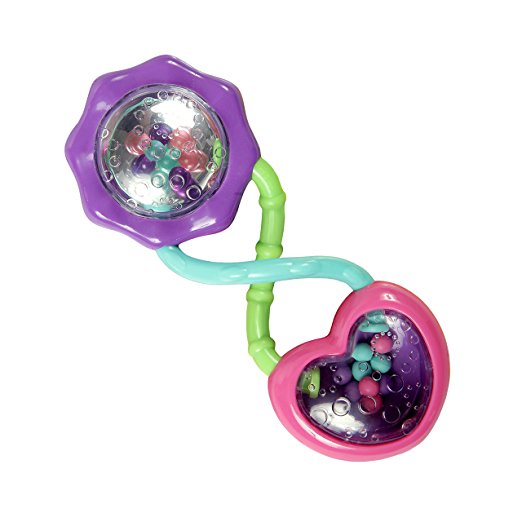 Travis' boss and his wife visited us in the hospital after Raylee was born. They brought us a gift and this rattle was part of it. It's another one of Raylee's favorite toys. It's easy for her to grab, it makes lots of noise, and she can chew on it. One of her favorite things to do right now is to bang this on the floor, table, etc.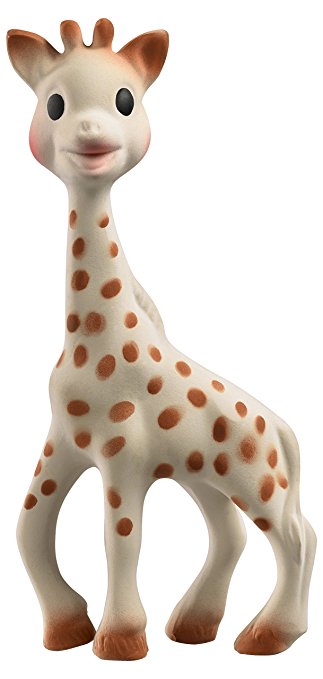 This toy was super popular for awhile, and I didn't know why. But I thought we should get one to see what all the hullabaloo was about. Turns out, Raylee really likes this teething toy. She chews on his head all the time! I imagine the soft rubber feels a lot like skin. Now that she has teeth, I'd much rather she chew on this giraffe than my finger!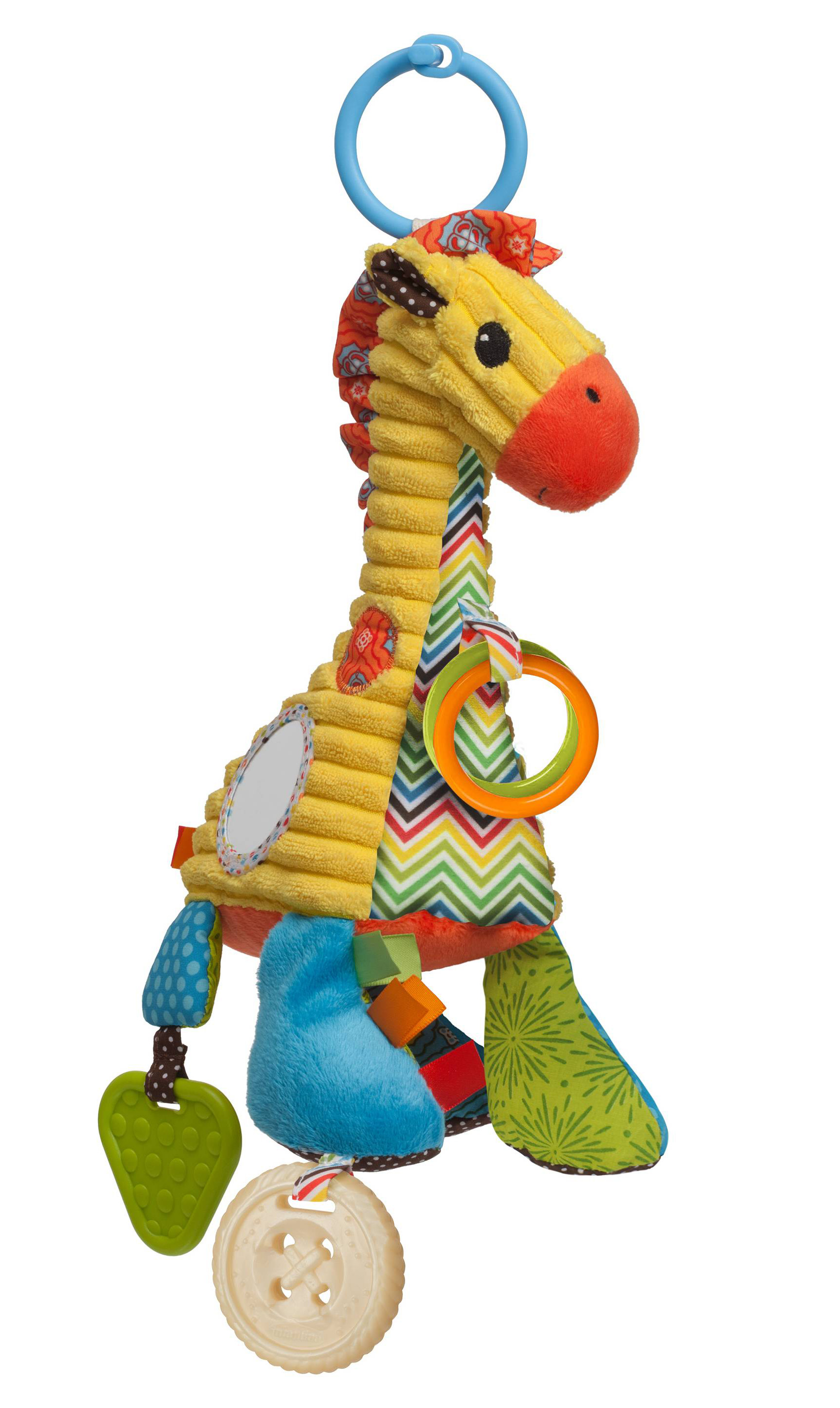 I love this toy and so does my daughter! It's soft with lots of things going on to keep her attention. She loves chewing on the soft, rubbery button hanging off the front leg. I love that it has the hook at the top so I can strap it to her carrier. That keeps it from falling on the floor when we go places.
Raylee doesn't have the rock-a-stack toy in this bundle, but she does have the other one with the blocks. I got it at a yard sale. She already enjoys playing with the blocks and I know she is going to love learning how to put them in the right holes when she's a little older. I love that this set comes together.
Those are our favorite toys for our daughter that we have. But there are some others that I have wanted to buy for her and just haven't yet.
Baby Toys We Want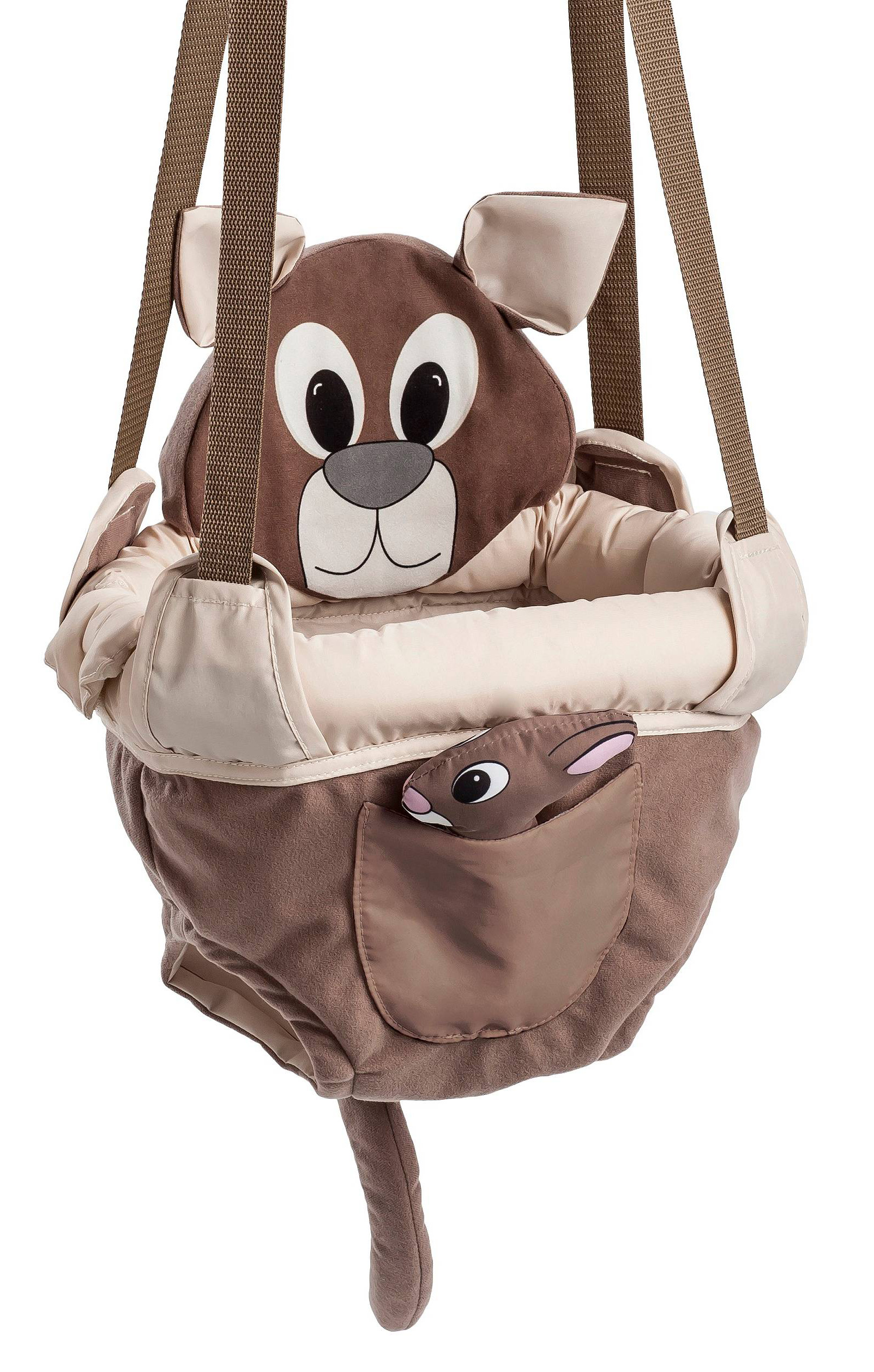 Raylee is a big fan of standing up now! But she can't do it on her own. She also loves bouncing up and down. So this would be perfect for her! She can jump and bounce and learn to hold herself up on her two legs. Plus, it's a kangaroo with a baby — how cute!
Raylee would love the colors and textures and noises this ball makes. I've seen this a lot and wanted to get it for her! It's a #1 best seller on Amazon, so you know it has to be good!
This is another #1 best seller. I have a friend who has this toy for her little one and it's his favorite! What baby doesn't love music? It's the perfect size for their little hands to hold!
Does your little one have another favorite toy that isn't on this list? Share your favorite baby toys with us!