Valentine's Day is upon us folks. This will be my first one with a husband. But whether you are married or single, you can still celebrate with a yummy treat! You can make these for your family to enjoy, for dessert during a romantic home-cooked meal, to devour all by yourself while crying during your favorite chick flick, to take to a party or to give as a thank you gift to people in your community. Whatever floats your boat!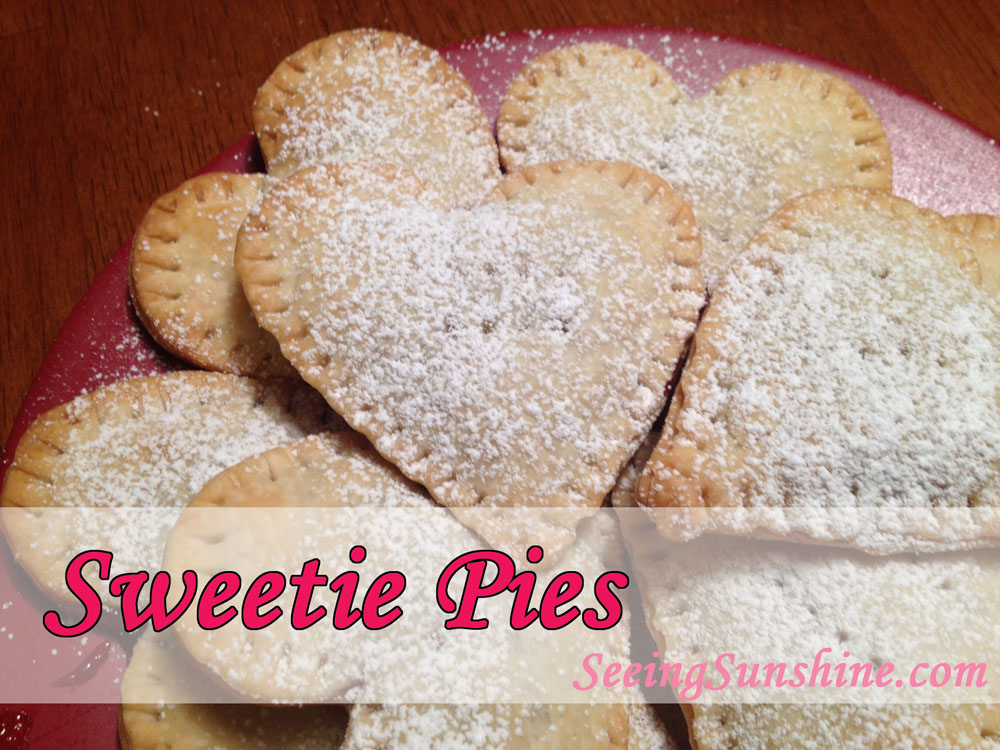 First of all, don't you just love their name? Sweetie Pies are sweet and made of pie dough so the name really does fit and is perfect for this holiday.
Here's what you'll need:
Pie dough
Raspberry Jam (preserves)
Powdered sugar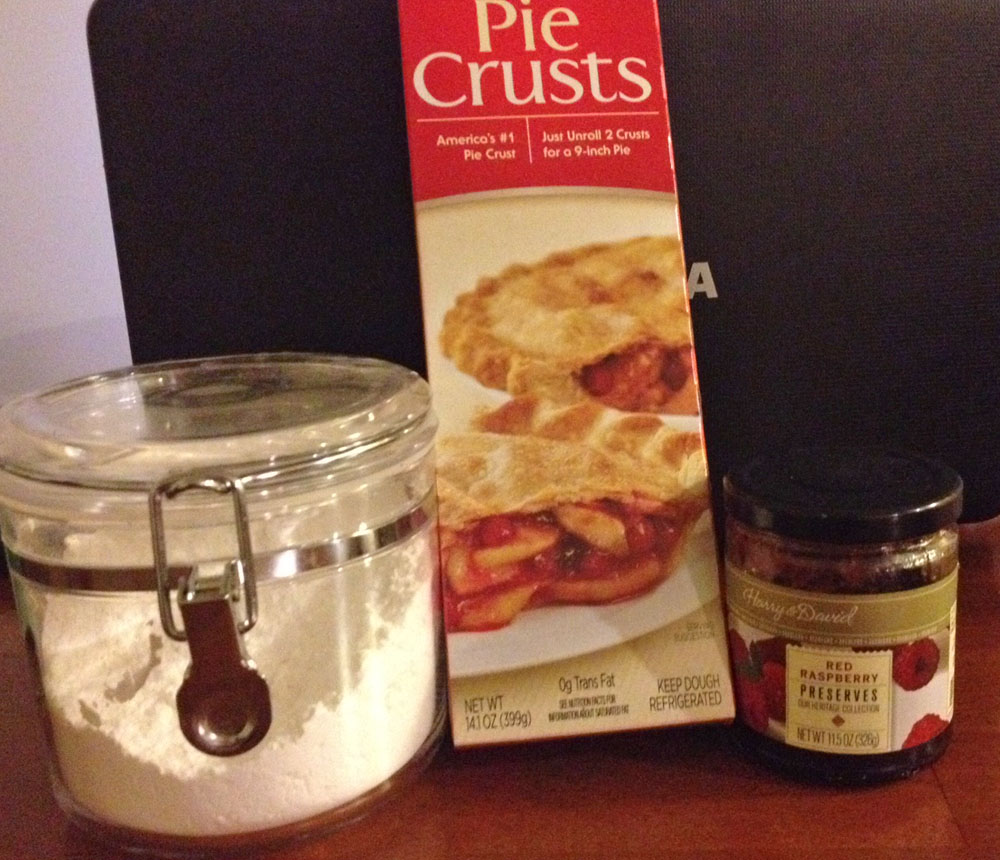 Roll out your pie dough. I used store bought because I like easy! Use a heart-shaped cookie cutter to cut out lots of little hearts.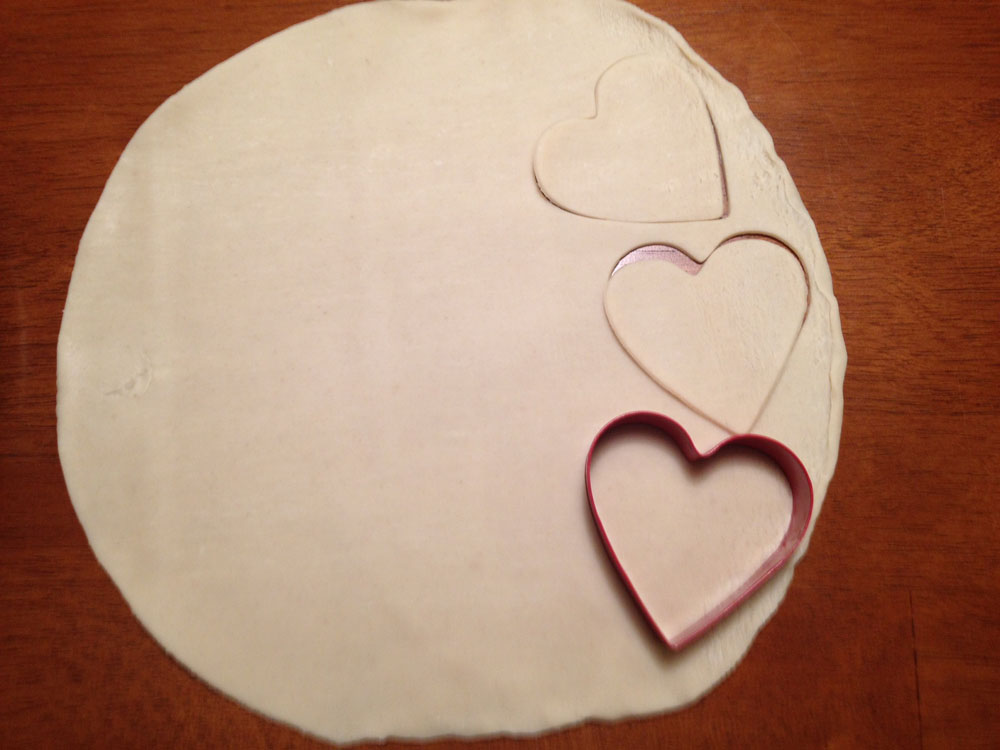 Add a dollop of raspberry jam to the heart. Place another heart over the top and press down on the edges.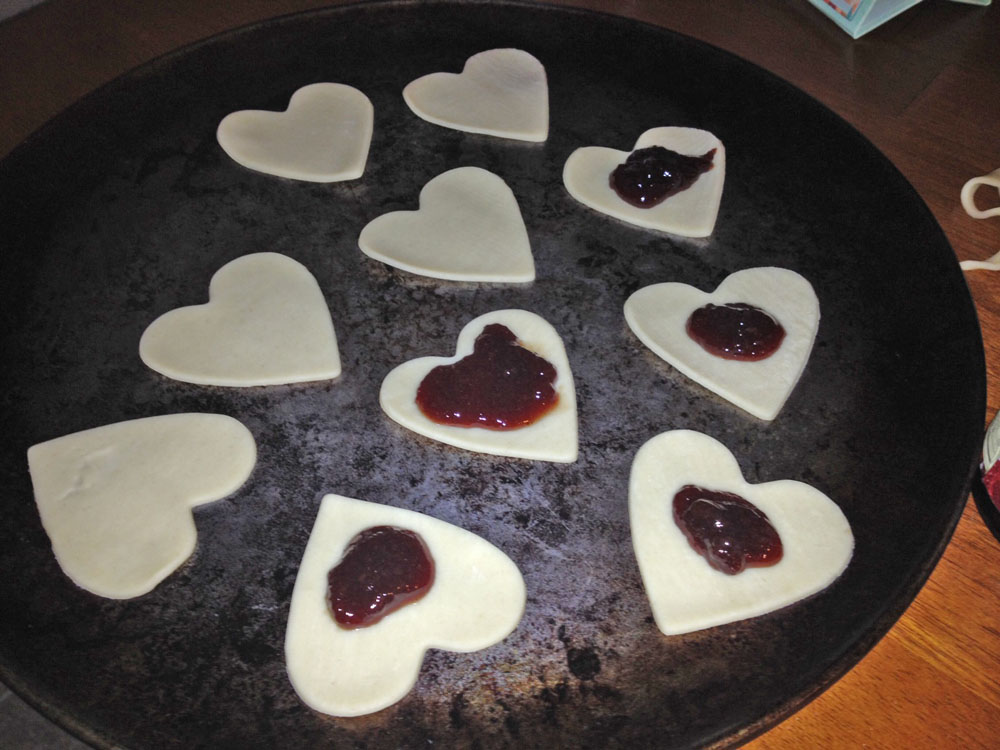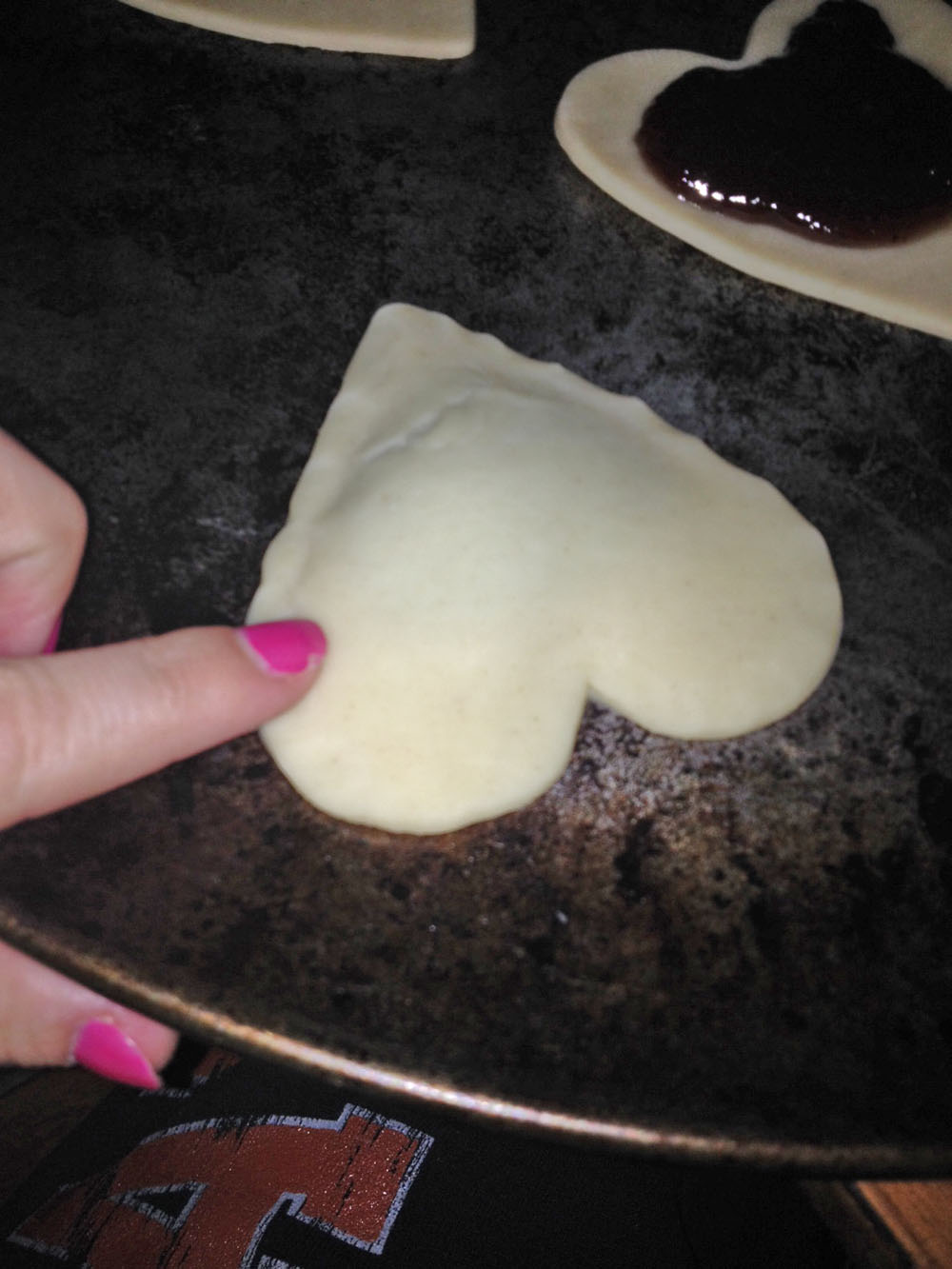 Use a fork to put crease marks all around the edges, and poke a few holes in the center.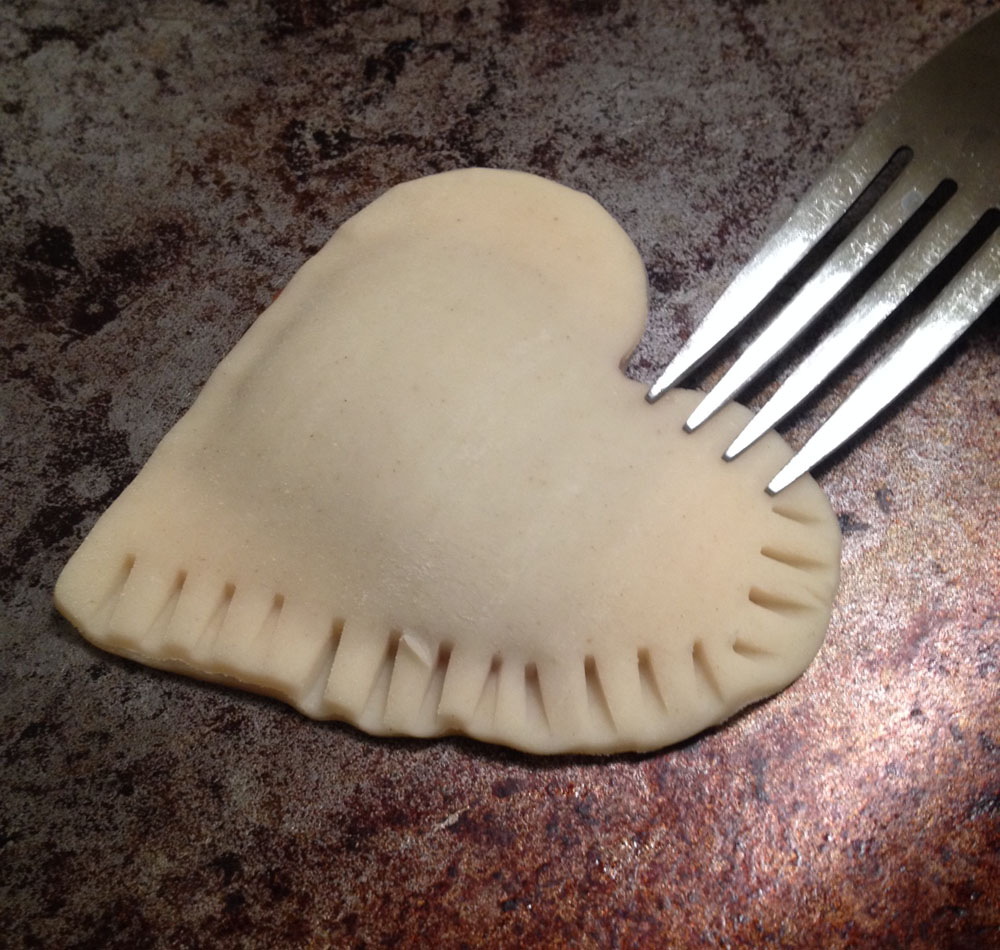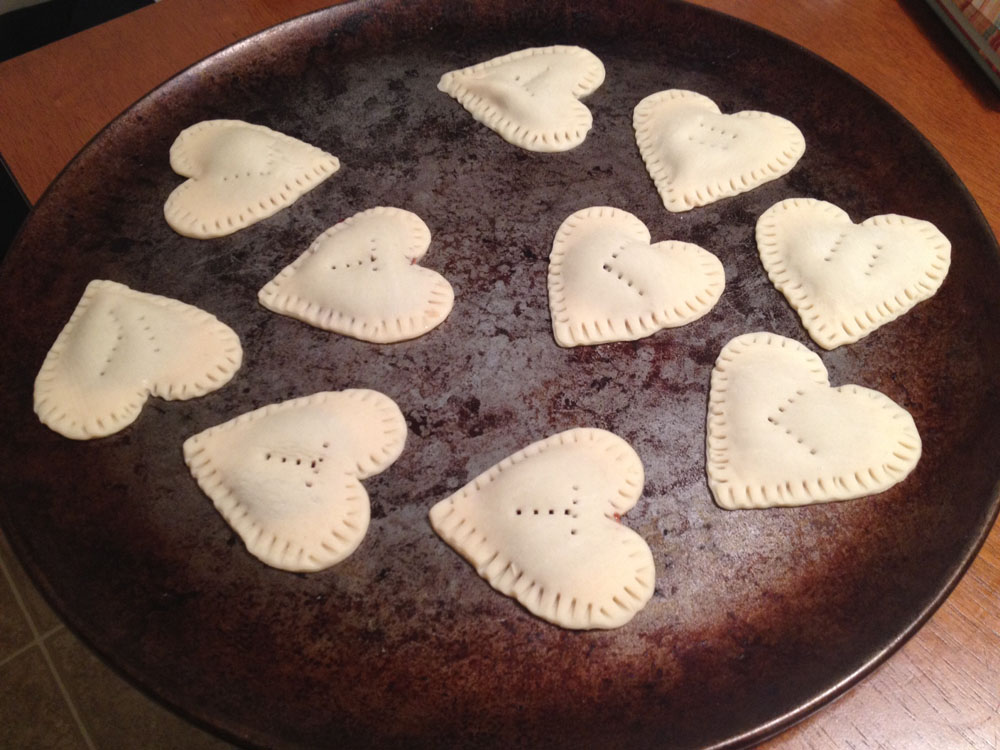 Bake at 425 degrees for 15 minutes.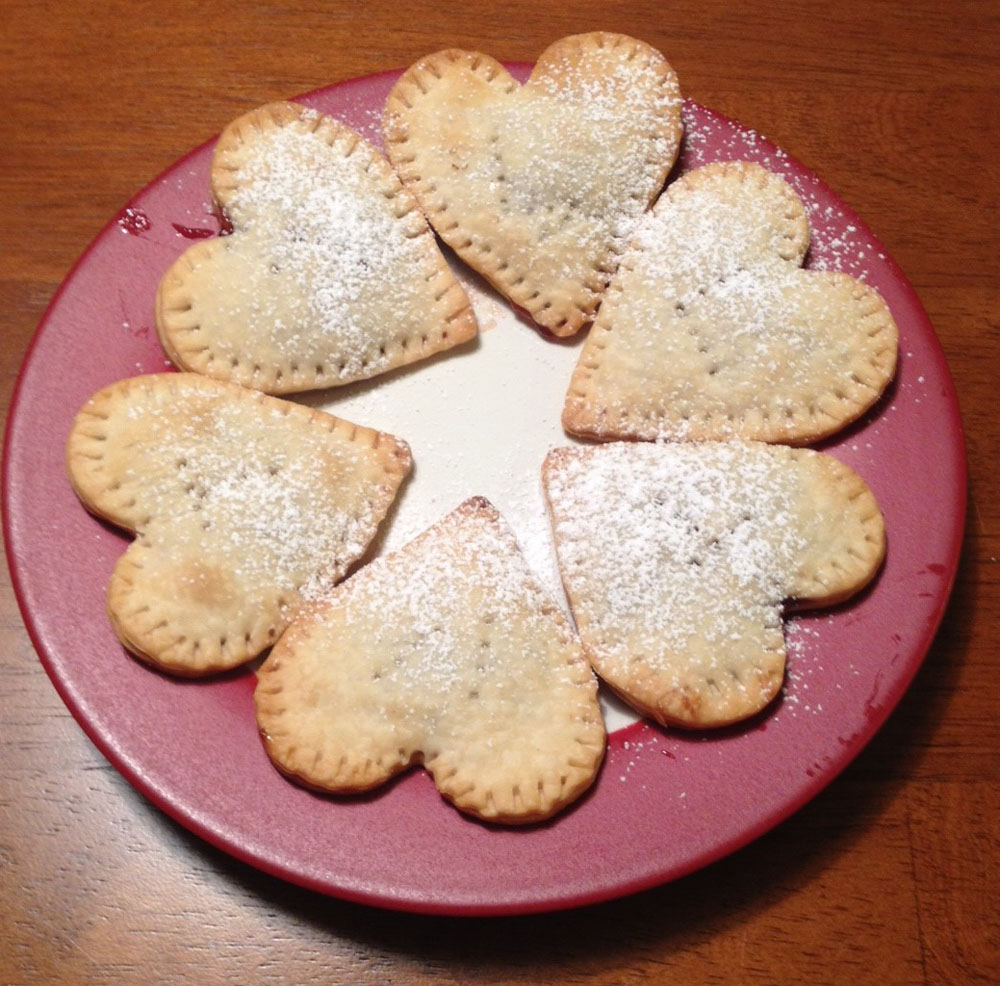 Sprinkle with powdered sugar before serving.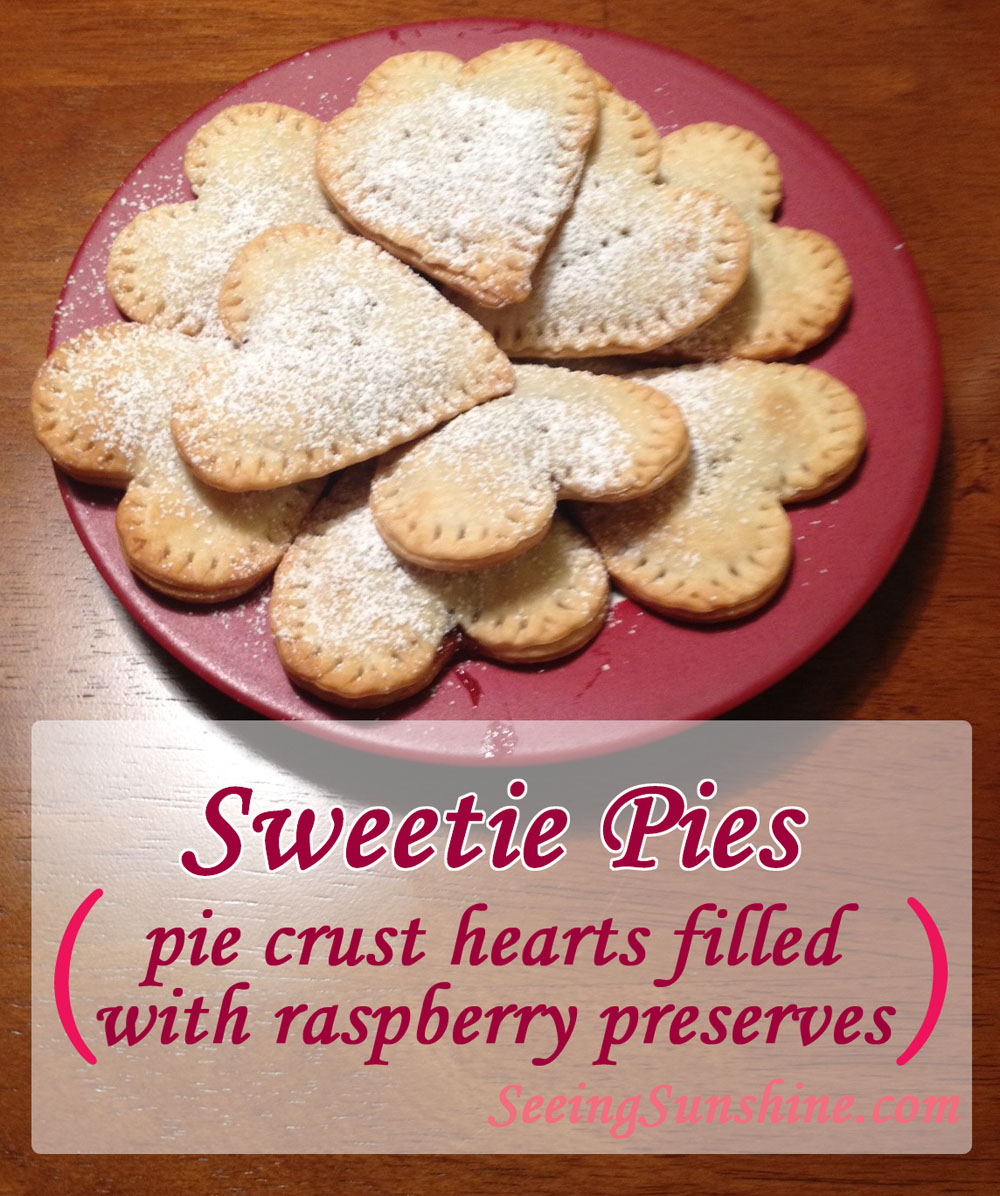 And if you are more of a chocolate person, you can switch out the raspberry jam for nutella. It is so good! I think these taste best warm!

Sweetie Pies
Ingredients
1 batch pie dough
1 jar raspberry preserves or jam
¼ cup powdered sugar
Instructions
Preheat oven to 425 degrees
Roll out the pie dough on a flour-sprinkled surface
Cut heart shapes out using a cookie cutter
Add a dollop of raspberry jam to the center of the heart
Place another heart on top, pressing the edges together
Use a fork to put crease marks around the edges
Poke a few holes in the center
Bake the hearts at 425 degrees for 15 minutes
Sprinkle with powdered sugar
For all my recipes, be sure to check out my Pinterest board
My Recipes.