I think Travis and I have fallen in love … with this soup! I've already made it twice just this week!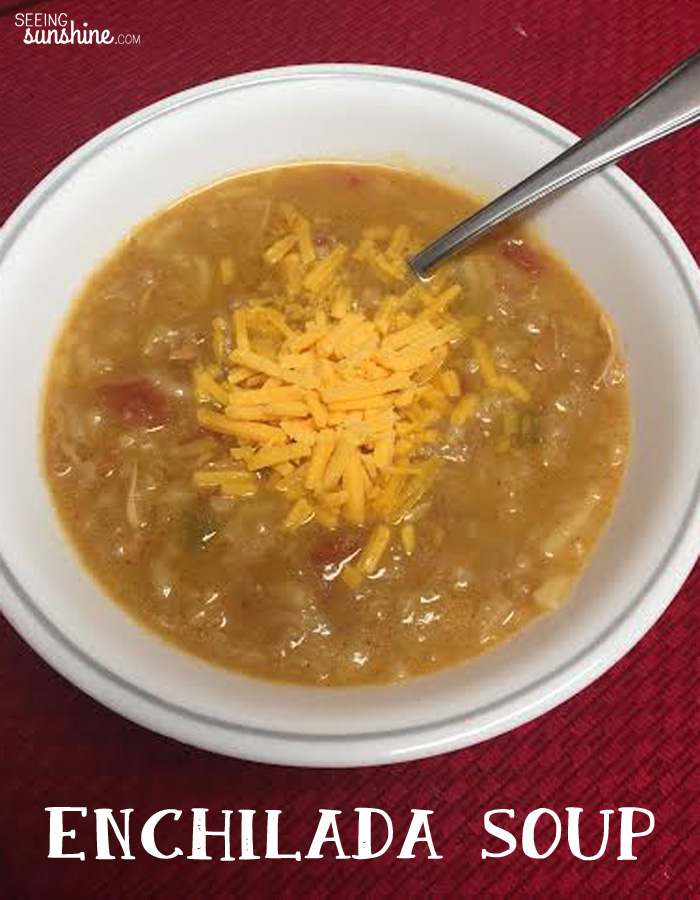 Here's what you'll need:
Onion
Garlic
Olive oil
Chicken
Chicken broth
Mild green enchilada sauce
Rotel tomatoes with green chilies
Knorr Spanish rice
Sour cream
Cumin
Cheddar cheese (optional)
Cilantro (optional, but not really because it's so amazing with this added!)
I know that sounds like a lot of ingredients, but this recipe is pretty simple. I mean, I did make it twice in one week!
Start by sauteing the chopped onion in olive oil over medium heat while stirring. It takes around five minutes for the onion to become clear and tender. Add in the minced garlic and saute for another minute, stirring the whole time. Then throw that mixture into your crock pot.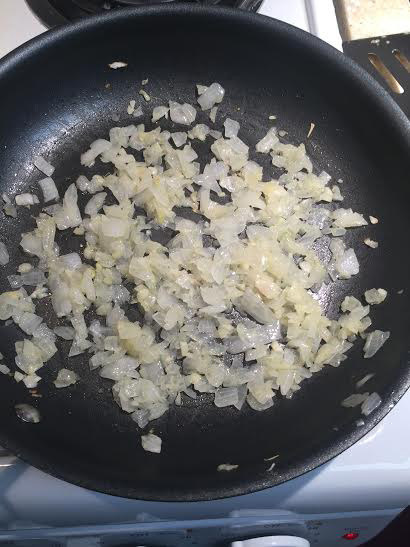 You should already have your chicken baked and shredded. A good tip is to bake a bunch of chicken at once, shred it, and stick it in the fridge or even freezer for later. This makes recipes like these so much easier! Put your shredded chicken in the crock pot too.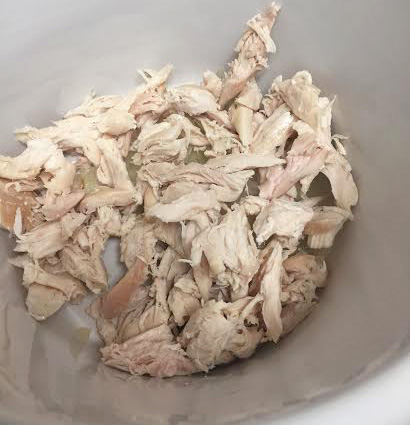 Add in the chicken broth, enchilada sauce, tomatoes, sour cream, and cumin. Stir it all up, and set your crock pot to low.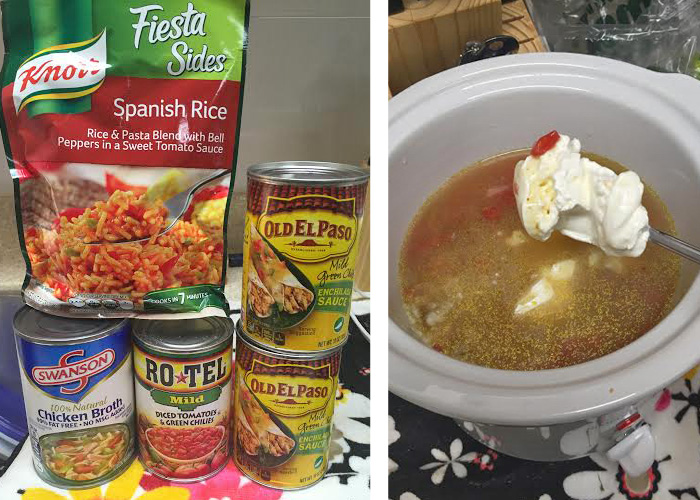 Next, make the rice following the directions on the back of the bag. I use Knorr Fiesta Sides Spanish rice. This takes no more than 10 minutes. Once the rice is all set up, throw it in the crock pot too.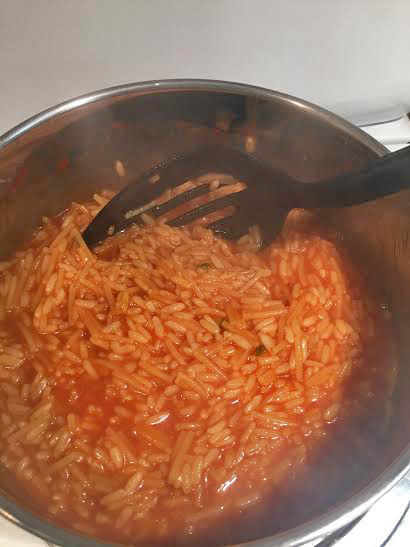 Let the soup cook on low for a few hours. When you are ready to serve, chop up some cilantro to add on top. Oh my goodness, this added such great flavor! I definitely recommend adding cilantro before serving. You can also add shredded cheddar cheese too — that's how Travis likes it!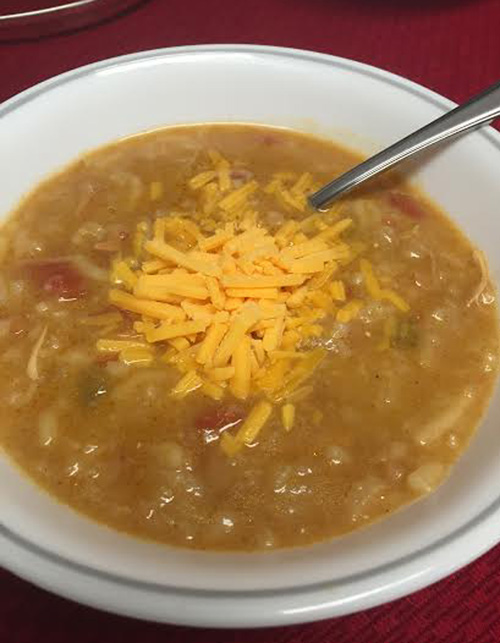 Enchilada Soup
Prep time:
Cook time:
Total time:
Ingredients
½ onion, chopped
1 clove garlic, minced
1 Tbs olive oil
4-6 chicken breasts, baked and shredded
1 14 oz can chicken broth
2 10 oz cans mild green enchilada sauce
1 10 oz can mild Rotel diced tomatoes with green chilies
4 oz sour cream
2 tsp cumin
1 bag Knorr Fiesta Sides Spanish rice, cooked
shredded cheddar cheese (for topping)
cilantro, chopped (for topping)
Instructions
Saute chopped onion in olive oil for 5 min
Add garlic and continue to saute for 1 min
Add to crock pot
Add baked and shredded chicken to crock pot
Add chicken broth, enchilada sauce, tomatoes, sour cream, and cumin to crock pot
Stir well, turn on low
Prepare Spanish rice following package directions
Add rice to crock pot
Cook on low for a few hours
Add cheddar cheese and cilantro to top of bowls before serving
Check out these other yummy soups:
Check out all my recipes here and follow my Pinterest board My Recipes.